Textile Product Compliance Tool: Create Label Files, Certificates & Manage Lab Tests
An online platform helping clothing and textiles brands create label files, create product certificates, and arrange lab testing. You can also access courses, receive monthly updates and get support from our team.
Understanding the requirements takes time and expertise. This tool saves you hours of research & analysis.
Renaud Anjoran, Sofeast
It makes a sometimes complex process much easier when you have guidance on where to start.
Anssi Tynjälä, Innovapro
We import many different products. Using a tool that allows us to check regulations is really useful.
Filippo Orlandini, Imdico
Compliance is complex to navigate for sellers looking to sell internationally. This tool is a great place to start.
Edward Li, Starlity
Step 1: Create Compliance Report
Start by creating a Compliance Report to learn about the requirements for your product:
Product regulations
Labeling requirements
Documentation/Certification requirements
Lab testing requirements
Download Guide (PDF)
Product Categories
Electronics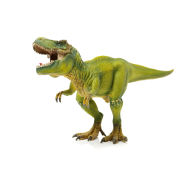 Toys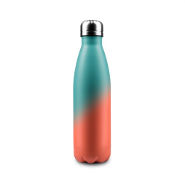 FCM
Fitness
Pet Products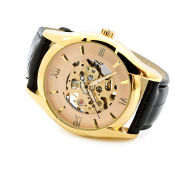 Watches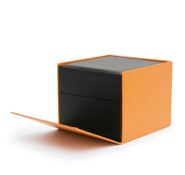 Packaging
Clothing
Sportswear
Caps & Hats
Children's Clothing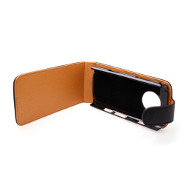 Accessories
Bags
Jewelry
Eyewear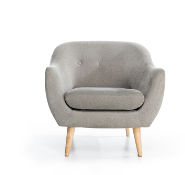 Furniture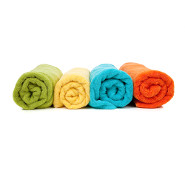 Home Textiles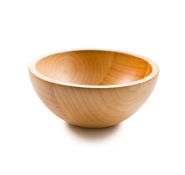 Kitchen Products
Step 2: Create Certificates/Compliance Documents
UUse the document editor to self-issue mandatory certificates/documents:
Children's Product Certificate (CPC), General Certificate of Conformity (GCC)
Declaration of Conformity (DoC)
Other countries: General
Certificate/Document Editor
Download Guide (PDF)
Step 3: Create Clothing & Textiles Label Files
Use the label editor to self-issue mandatory product and packaging label files:
US Textiles Label Editor
EU Textiles Label Editor
Other countries: General Label Editor
Download Guide (PDF)
Overview

Compliance Report Tool (Video)

+ European Union & United States

+ Covers 22 product categories

+ Create unlimited reports

Create Certificates/Documents Beta (PDF)

Create Label Files Beta (PDF)

Product Database Beta (PDF)

Other Features

Monthly Compliance Updates (PDF)
Basic

Includes Compliance Tool

$149

1 Year Access

Included

Included

Included

1 User
Startup

Most Popular

$279

1 Year Access

Included

Included

Included

10 SKUs

Included

3 x Tickets

Included

Included

1 User
Business

Best Value

$479

1 Year Access

Included

Included

Included

100 SKUs

Included

15 x Tickets

Included

Included

3 Users
Secure Payment Methods

Compliance Report Tool Information
Disclaimer: The content in the PDF report is provided for general information purposes only. The content includes summaries written by our team members based on publicly available information about product safety standards, labeling, documentation, testing, processes, and other product compliance-related topics. However, we don't guarantee that we cover every single relevant regulation/standard/requirement applicable to a certain product (We only cover the regulations/directives/rules listed in this document), or that the information is free from errors, or covering every single option, scenario, or exemption. We do make mistakes from time to time. We never provide legal advice of any sort.
Changes/Updates: Product standards and substance restrictions are subject to frequent updates and changes. In addition, new regulations, standards, and/or requirements may also become effective at any time. We review a predetermined list of official EU and US sources to stay up to date with updated product certification, labeling, testing, and other compliance requirements. We send the reports monthly to our customers by email – and clarify which (if any) of the update requires an update to the Compliance Report Tool database.
1. We do not guarantee that all updates are made in real-time. There can be a delay from the implementation of new requirements until we have updated the tool.
2. We do not guarantee that we 'catch' every single new or updated compliance requirement.
3. We recommend that you consult a lab testing company to get the latest information about mandatory standards/regulations in your market, country, or state. Lab testing companies generally stay up to date on new and updated standards and regulations.
Learn more:
National/State-Level Standards/Regulations: The report doesn't cover all European national and US state standards, regulations, and requirements. We recommend that you consult a testing company or other professional to confirm all relevant (and current) national/state-level standards and regulations.
Sources: We link to official website sources in this report under Learn more, where you must go to find additional information about each topic.
Technical problems: The tool could malfunction as a result of programming bugs, hacking or other software interfering with the Product Compliance Report Tool. This can in turn result in the report missing information or containing for other reasons incorrect information. We test the tool* on a monthly basis, but cannot guarantee that this will never happen.
*Testing on Chrome browser on desktop (Macbook Air M1 Chip 2020) only. We do not test on other website browsers or mobile devices.
Product Manager Information
Editors: We create the certificate and label file templates based on official sources, which we also link to. However, we do not guarantee that the templates are correct and perfectly applicable to every possible product or scenario.
1. The standard fields may not be sufficient in some cases. Hence, you may need to add additional fields to the template.
2. Additional requirements may have been added which renders our template outdated.
3. Always compare the template to the provided source link before you download.
4. Do not assume that the editors cover all documents/certificates and labels that may be required for a certain product.
5. Technical problems can occur when saving or downloading files created using the editors (e.g. missing fields or incorrect information) due to software bugs or connection issues. We test* all forms on a monthly basis to ensure that the field data is included in the downloaded file. But, we cannot guarantee that technical problems will never occur. It's therefore important that you carefully review the download files and confirm that all the information is correct.
*Testing on Chrome browser on desktop (Macbook Air M1 Chip 2020) only. We do not test on other website browsers or mobile devices.
6. Notice that we do send our templates for review to a qualified legal professional, who compares the template and the official source material, for publication. However, even this does not guarantee that it's free from mistakes, always up to date, or that it's applicable to your specific product or scenario.
Tutorials: The Product Manager includes tutorials that serve as general guides for when certain steps are taking, such as the creation of label files or booking lab testing. However, the exact nature of each step and their order can differ on a case-by-case basis.
How is the information gathered?
Compliance Report Tool: We use official sources to gather the information provided in the report, such as ec.europa.eu. The report also includes links to all sources. We only cover the regulations/directives/rules listed in this document.
Product Manager: We use official sources to create the label and certificate templates, such as ec.europa.eu. Each template is then submitted to a legal professional for review and a second opinion before publication.
Is the information updated?
We review official sources on a monthly basis, to help us determine if we need to update the Compliance Report Tool or the Product Manager (Label and Certificate Templates). We send a newsletter after each monthly review to all active subscribers. Learn more in the Monthly Review Methodology document.
What can we expect from the support?
We can answer general questions about the information in the report and the practical aspects of the process. We can also recommend testing companies, consultants, and other resources. However, we cannot make our own interpretations or assess if a certain product meets the relevant compliance requirements.
What qualifications do you have?
Our background is primarily in product development and manufacturing in Asia. You can learn more about the team members on the About us page.
Frequently Asked Questions
Important: This FAQ is specific to the textiles related features of the Product Compliance Manager. You can read the full FAQ on this page.
What can I do with the Product Compliance Manager?
Here are some examples:
1. Create Compliance Reports (PDF)
2. Create product and packaging labels
3. Create product certificates/compliance documents
4. Book lab testing applicable to clothing and other textile products
5. Read the tutorials to learn about the overall compliance process
What kind of clothing and textiles does the Product Compliance Manager apply to?
The platform covers the following directives/regulations:
Apparel
Children's clothing
Home textiles
How can I use the Compliance Report Tool?
You can use the Compliance Report Tool to quickly create a PDF report serving as an overview of relevant compliance requirements:
Substance regulations: Chemicals and heavy metals
Flammability
Textiles labeling requirements
Lab testing requirements
Packaging requirements
The tool allows you to set the following parameters:
Country/Market: EU or USA
Product category (e.g. children's clothing)
Age group
Material
Packaging
What can I learn in the textiles compliance quick course?
The goal of the quick course is to give you a basic understanding of compliance requirements applicable to textiles. This includes, for example, chemical and heavy metals regulations, flammability regulations, and textiles labeling requirements.
Can I create a textiles label?
Yes, you can access the EU and US textiles label editors. Note that you may need to do additional editing in Adobe Illustrator.
Which file formats are supported?
You can download the label file in .svg, which can be further edited using Adobe Illustrator.
Why do I need a textiles label?
Textile labels are mandatory in many countries and markets, including the EU and the US.
Does the editor include care symbols?
No, you will need to buy care symbols if you intend to include them in your label file. Care symbols cannot be downloaded from the Product Compliance Manager.
Can I book lab testing?
Yes, you can request free quotes, book testing and upload your lab test reports using the Product Compliance Manager.
Is the lab testing cost included?
The subscription itself does not include lab test fees. Such costs are billed directly by our testing partners.