Planning to import and sell clothing or textiles in Australia and New Zealand? Keep reading, and learn what you must know about restricted chemicals, labeling requirements, lab testing and more.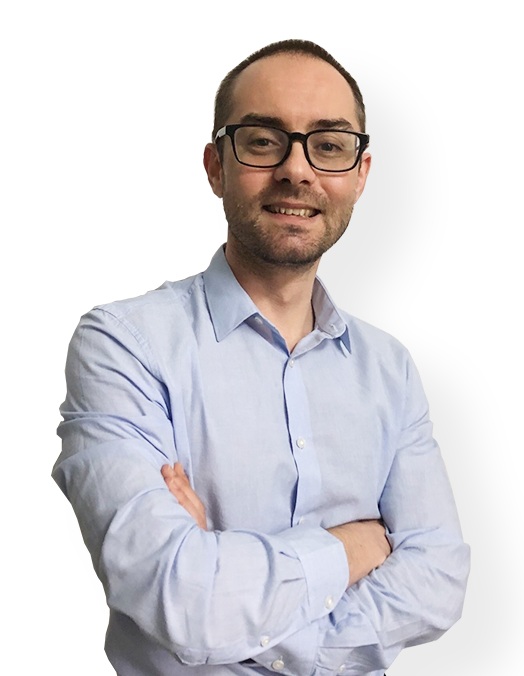 Do you need help with product compliance? (EU & US)
Request a free consultation call today with Ivan Malloci to learn how we can help you with:
Product Requirements Lists
Product Certification
Product & Packaging Labeling
Lab Testing
Chemicals and Heavy Metals Regulations
During the process of textile manufacturing, hundreds of chemicals are used in the textile industry. It is important to ensure that your products are not violating the substance regulations in Australia and New Zealand.
Banned Chemicals and Heavy Metals
Some chemicals are considered as too dangerous for any use and have been banned by ACCC.
For example:
Polychlorinated biphenyls (PCBs)
Asbestos
On the other hand, many hazardous chemicals can still be used if appropriate controls are in place. For textile products, the following chemical must not reach a high level due to the harm to humans.
Azo dyes
Note that AZO dyes are banned in manufacturing in Australia, but can in some cases be contained in clothing and textiles that are imported from overseas. At the moment there are no laws directly prohibiting the sale of imported products with AZO dyes.
Product Recalls
Although Australia's chemical regulation in the textile product might not be strict when comparing to the United States or the EU countries, the ACCC regularly checks products sold in Australia for chemicals that may be of concern.
For example, ACCC's's have prompted recalls of four pairs of jeans and one pillowslip for having unacceptable concentrations of certain 'azo' dyes containing an unacceptable concentration of aromatic amines in 2014.
Although some chemicals are not banned for textiles used in Australia, if the ACCC identifies safety concerns, it can recommend suppliers recall the unsafe goods and the Australian Consumer Law can conduct a force-recall.
Textiles Labeling
For textile products, ACCC provided a mandatory standard that specifies the labeling requirements for certain textile products. The following categories of products are covered in this regulation.
Clothing
Household textiles
Furnishings
Piece goods made from textiles
Plastic coated fabrics
Suede skins
Leathers
Furs
a. Fiber Composition
There is no mandatory regulation for fiber content labeling in Australia for now. However, the best practice is to show the percentage of each fiber and list them on the label. Here we listed some common textile fibers and its attribute for reference.
Silk – Smooth fabric finish with a shiny surface
Wool – Warmth
Cotton – Lightweight and absorbent
Nylon – Durable, strong, lightweight and dries quickly
Polyester – Durable, strong, lightweight and dries quickly
Cashmere wool – Softness
b. Placement
There is no mandatory standard for the placement of labels in textile products. However, for garment, the best practice is to attach the label near the inside center of the neck. It is important to keep your label conspicuous and accessible.
c. Sizes
There are currently no mandatory standards for men's and women's clothing sizing. However, there are standards for reference as listed below:
1. AS 1344-1997: Size coding scheme for women's clothing – Underwear, outerwear, and foundation garments
2. AS 1954-1976: Size designation scheme for men's clothing (including multiple fitting outerwear and industrial wear)
3. AS 1182-1997: Size coding scheme for infants' and children's clothing – Underwear and outerwear
d. Care Instructions
Care instructions must be:
Permanently attached to articles
Written in English
Legible
Appropriate and adequate for the care of the article so an article is not damaged when the user follows these instructions.
Also, adequate care instructions must include information on:
General care and warnings
Washing
Drying
Ironing
Dry-cleaning
e. Non-Compliance Penalties
Violation of the mandatory standard is an offense under the ACL. Maximum fines for non-compliance can be $500 000 for individuals. Therefore, you may wish to provide clear care instructions to avoid damage and maximize the useful life of clothing.
f. Country of Origin
Country of Origin requirements varies depending on whether the product is made wholly or partially in Australia or is imported. Under the guidelines provided by ACCC, companies do not have to state where goods are from, but if they do then the claims must be accurate.
Moreover, when you label that your products are "Made in Australia", the following components must be followed:
1. The goods must have been substantially transformed in the country claimed to be the origin.
2. 50 percent or more of the costs of production must have been carried out in that country.
On the other hand, if you label that your products are "Product of Australia", you will need to follow the criteria as below:
1. The country of the claim must be the country of origin of each significant component of the goods
2. All, or virtually all, processes involved in the production or manufacture must have happened in that country.
g. Language
Under the mandatory standard by ACCC, the labeling of textile must be written legibly in English and readily accessible to consumers at the time.
Children's Clothing Regulations
It is an offense to supply children's clothing that does not comply with mandatory standards.
The detailed mandatory requirements for children's nightwear can be found here.
In general, children's Clothing covers items in sizes 00–14. Including
Nightdresses and nightshirts
Dressing gowns and bathrobes
Loose boxer shorts
All-in-ones
Infant sleep bags
a. Flammability
There is a mandatory requirement for certain children's garments sized 00–14. It specifies four categories for labeling children's nightclothes, depending on the degree of fire protection the garment provides.
the garments must be tested to standard, and the fire hazard information label must be permanently affixed on the product. If it does not meet any of the four categories' criteria, it cannot be sold in Australia.
b. Textile Testing
The mandatory standard specifies testing to ensure that nightwear for children meets requirements for fire hazards. You will need to organize the testing through specialist laboratories.
Testing requirements include:
1. Fabric type: The type of fabric used in nightwear garments for children may require testing to establish the appropriate fire hazard category.
2. Fabric trims: Fabric trims need to meet certain requirements under the different fire hazard categories.
Government Bodies
Australian Competition & Consumer Commission (ACCC)
ACCC is an independent authority of the Australian government. ACCC regulated many categories of products such as electronics, transport, pharmacy, and clothing and accessories regarding product safety.
For example, they have provided the supplier guide for care labeling for clothing and textile products. Although they don't have a specific regulation to textile substances, they have begun testing some public concerned substance in textile products such as formaldehyde and azo dyes.
National Industrial Chemicals Notification and Assessment Scheme (NICNAS)
NICNAS is the Australian government's regulatory body for industrial chemicals. It is also responsible for the risk assessment and regulation of industrial chemicals. Notice that NICNAS does not regulate the use or disposal of chemicals. Instead, NICNAS cooperate with ACCC in order to improve product safety.
Frequenty asked questions
What is covered by Australian standards for clothing?
Generally speaking, Australian standards for clothing covers the following aspects:
1. Chemical and heavy metal regulations, with the goal of restrict or forbid specific substances;
2. Labeling, including fiber composition, placement, size, care labeling, country of origin, and language;
3. Specific regulations might apply to Children's clothing.
What information is required by Australian law to be on care labels?
According to the mandatory standard based on the Australian/New Zealand Standard (AS/NZS) 1957:1998, Textiles – Care labeling, new clothing and textiles must comply with the following:
Care labeling must be permanently attached to articles;
They must be written in legible English language;
Care instruction must be appropriate for the care of the article so that an article is not damaged when the user follows the instructions;
Adequate care instructions must include general care info and warnings, washing, drying, ironing and dry-cleaning instructions;
More information might be needed, according to the item.
What products are exempted from Australian care labeling regulations?
Here a non-comprehensive list of products that are exempted by the regulation:
Second hand goods;
Drapery such as floor cloths, dish cloths and similar items;
Furnishing such as window blinds, light fittings and similar items;
Jute products;
Miscellaneous goods such as cords, umbrellas and others