Clothing and textiles lab testing helps importers and brands verify compliance with chemical and heavy metals restrictions, safety standards, and flammability standards. In this guide, I explain why testing is necessary, how you can reduce costs, manage failed test results, and much more.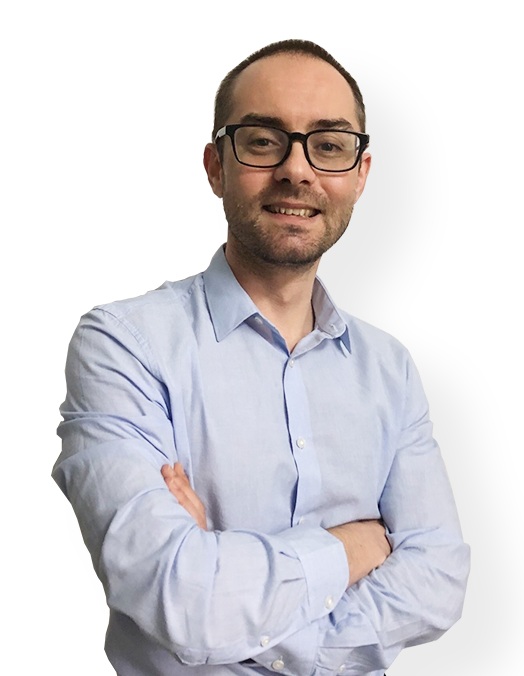 Do you need help with product compliance? (EU & US)
Request a free consultation call today with Ivan Malloci to learn how we can help you with:
Product Requirements Lists
Product Certification
Product & Packaging Labeling
Lab Testing
Is lab testing mandatory for clothing and textiles in the European Union?
Lab testing is done for the sake of verifying compliance with standards and regulations. When it comes to clothing and textiles – testing is normally done for the following reasons:
REACH
REACH sets limits chemicals, heavy metals, and toxic substances in all consumer products. Here are some examples:
Phthalates
Lead
Cadmium
Mercury
REACH also covers clothing and other textile products. The purpose of REACH lab testing is essential to verify if the fabric, or other parts (e.g. zippers), contain excessive amounts of restricted chemicals and heavy metals.
Mechanical/Physical Properties
Children's clothing and protective wear may need to be safety tested. For example, cords and drawstrings are subject to safety requirements in EN 14682 Safety of children's clothing — Cords and drawstrings on children's clothing.
Lab testing can help you verify if your clothing or other textile product is compliant. Testing is normally done according to a certain EN standard.
Flammability
Flammability testing can also be necessary for types of children's clothing, and protective wear. Flammability is covered by EN 14878 Textiles – Burning behavior of children's nightwear – Specification.
Further, it may also be necessary to test furniture cover, home textiles, and other fabrics according to the applicable flammability standards. Here are some examples:
EN 1021-1: Upholstered furniture – Ignition source smouldering cigarette
EN 1021-2: Upholstered furniture – Ignition source match flame equivalent
How much does EU clothing and textiles testing cost?
The testing cost depends entirely on the number of tests that apply to the product. This in turn is decided by the following:
Material
Some types of fabrics may need to undergo additional testing. Hence, the testing items required for a cotton fabric may differ compared to a PVC-coated polyester textile. Generally speaking, the more tests required – the higher the cost.
Hence, a product made of many different materials and parts is also more expensive to test compared to a single material product (e.g. t-shirts).
Product
As mentioned above, certain EN standards apply specifically to certain types of textiles products. As mentioned, EN 14682 applies to children's sleepwear while EN 1021-1 and EN 1021-2 apply to upholstered furniture. The procedures between different standards differ, which also affects the cost charged by the labs.
Cost Example: T-Shirt
Overview
# Tests
Cost (USD)
REACH-Nickel Release
1
70
REACH-Total Cadmium Content
1
20
REACH-Phthalate Content
1
40
REACH-Organotin Content
1
100
REACH-Pentachlorophenol Content
1
90
Total cost (US Dollars)
320
How can the testing cost be reduced?
Clothing and textiles testing costs multiply based on the number of tests required, which in turn depend on the following:
Number of fabrics
Number of colors
Number of parts (e.g. buttons and zippers)
Material type
You can therefore reduce your testing costs by limiting the number of materials and components. Here are some ways that can help you reduce costs:
Use the same fabrics and colors for several product designs
Use the same zippers and buttons for several product designs
Limit the number of materials, colors, and parts used for each product design
Use materials that require fewer lab tests
Does the lab test have to take place in European Union?
In most cases, lab testing does not have to be done within the European Union. There are many labs based in Asia and North America that cover REACH testing and EN standards for various textiles products.
Further, almost all major European testing companies, such as Intertek and TUV, have offices and testing facilities across the world.
At what stage should testing take place?
You can either arrange testing before mass production or after. The benefit of testing fabrics and garment accessories before mass production is that you can be fairly certain that the final product is compliant. Clearly, you want to avoid a situation in which an entire batch of products is made using non-compliant fabrics.
That said, this only works if you can obtain materials from the same batch that will enter production. This is not always an option, which is why most of our customers send garments and other textile products for lab testing after rather than before production.
How do I know which textiles testing standards apply?
My recommendation is that you contact a testing company and ask them to make this assessment for you. Lab testing companies can only provide a quotation by first determining which standards and regulations may apply to your product.
Hence, this is often provided free of charge when you request an initial lab test quotation.
Can we obtain a lab test report from our supplier?
Very few non-EU manufacturers in the clothing and textiles industry can provide existing lab test reports. At best, some can perhaps provide REACH or EN lab test reports for some materials – but these often come from material suppliers rather than garment or other manufacturers.
Hence, it can be next to impossible to find verifiable lab test reports corresponding to EU textiles standards.
Further, it's also rare to find suppliers that can provide substance data for any of their materials. In short, many suppliers simply don't know whether their materials and components are compliant with, for example, REACH or certain EN standards.
This does not necessarily mean that their materials and components are non-compliant. They simply don't have data.
Personally, I think this ultimately boils down to costs. It would be prohibitively expensive for fabric suppliers, garment factories, and furniture manufacturers to maintain up-to-date test reports for all materials that their customers may potentially request. At best, they would price themselves out of the market.
As such, importers and brands cannot rely on manufacturers to provide lab test reports. This is why lab testing is necessary when importing clothing and textile products.
Keep in mind that the dynamic is very different if you are buying materials from an EU-based manufacturer or wholesaler.
What happens if our clothing or textiles fail testing?
This depends on the cause of testing failure. I explain this further below:
REACH
Testing fails If any substance restricted by REACH exceeds the limit. For example, if a fabric contains excessive amounts of lead, you can therefore assume that all products made using the same fabric are non-compliant.
In this scenario, the manufacturer must replace all products made using non-compliant material. Doing so can, in practice, require that they remake an entire batch of products – or replace certain parts such as zippers and buttons.
EN 14682 Safety of children's clothing — Cords and drawstrings on children's clothing
This standard is quite straightforward, as it covers design requirements concerning cords and drawstrings. As such, compliance can be ensured on the drawing board when creating the techpack.
If testing fails, then your product is inherently non-compliant by design. There may be ways to replace the existing drawings with shorter ones – but it's certainly more cost-effective to avoid non-compliance from the very beginning.
Is it common that clothing and textiles products fail testing?
In my experience, it's fairly rare that cotton, polyester, or other common fabrics used in the clothing and textiles industry fail REACH testing. My impression is that a significant percentage of the fabrics used in the textiles industry is largely compliant with EU standards. This could be because of an inherently low risk, or because certain substances have been gradually phased out.
I would say that the risk for metal and plastic parts, such as zippers and buttons, is higher when it comes to testing failure.
That said, when it comes to specific EN standards, it ultimately comes down to product design. Testing failure is certain if the product is inherently non-compliant by design (e.g. drawstrings exceed the maximum length).
What can happen if we don't have a lab test report?
Without a lab test report, you cannot provide compliance with REACH and other relevant EN standards. Further, it likely means that you don't know whether your product is compliant.
There are cases in which national market surveillance authorities have issued recall orders on products due to a lack of compliance information. Further, retailers and online stores often require importers and brands to provide compliance testing documents.
How long does the process take?
The testing process normally takes between 7 to 10 days.