Planning to import electronic products to Canada? In this guide, you will learn what Canadian electronics importers must know about CSA C22.1, Canada Consumer Product Safety Act (CCPSA), Labeling Requirements, Documentation, Lab Testing, and more.
Mentioned Products
Wi-Fi and Bluetooth devices
RFID devices
Electrical toys
Wireless microphones
Battery chargers
Residential detectors
Electrical medical devices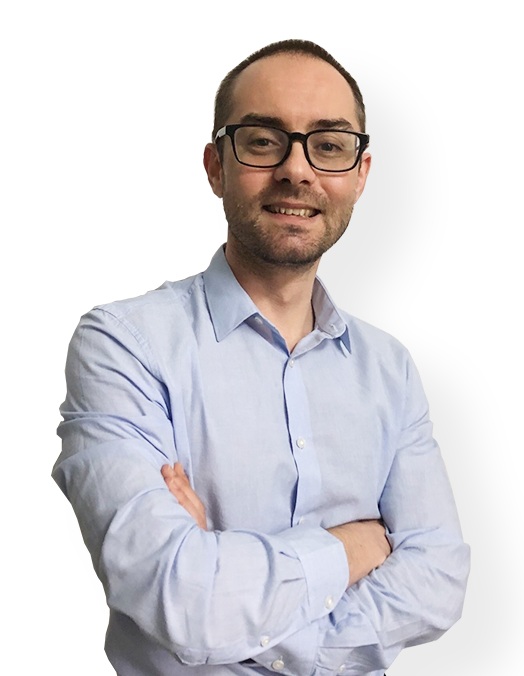 We Help Brands & Importers With Product Compliance (US & EU)
Book a free consultation call today with Ivan Malloci to learn how we can help you with:
Product Requirements Lists
Product Certification
Product & Packaging Labeling
Lab Testing
Canadian Electrical Code – CSA C22.1
The Canadian Electrical Code was published by the Canadian Standards Association, which has established the safety standards for installing and maintaining electrical equipment in Canada in order to prevent fire, shock hazards, electric leakage, spark and explosion, and other dangers caused by artificial or environmental factors.
The code is reviewed every 3 years, and each Canadian province publishes its own standards using the code as the main reference.
Product Scope
The Code covers electrical equipment operating at all voltages in electrical installations for buildings, structures, factories, and other premises.
Standards/Requirements
Relevant standards include the following:
a. CSA C22.1- Canadian Electrical Code, Part I – Safety Standard for Electrical Installations
b. CSA C22.6 – Electrical inspection code for existing residential occupancies
Labeling
The Canadian Electrical Code requires that caution labels must be applied to the electronic equipment to indicate the maximum continuous load.
Lab Testing
In order to make sure that your electrical product is safe to use, you shall contact a lab testing company such as UL or CSA with the aim of testing the product against relevant standards.
RSS-GEN
The ISED (Innovation, Science, and Economic Development) Canada regulates the radio spectrum within the RSS-GEN (General Requirements for Compliance of Radio Apparatus) and established requirements for the testing and certification of radio devices, communications devices, and other consumer electronics placed in the Canadian market.
The ISED can be compared to the FCC in the US in terms of the regulation scope. However, ISED Standards and FCC Standards are not mutually accepted in these two countries, all electronic and electrical devices have to be approved by the ISED before entering the Canadian market.
Product Scope
The ISED regulates radio devices and other electronic and electrical products imported and sold in Canada, and manufacturers and importers have to conform to its requirements and standards.
Beneath is a list of electronic devices that are subject to the regulation of ISED:
Telecommunications equipment
Cellular devices
Wi-Fi and Bluetooth devices
RFID devices
Medical devices
Maritime equipment
Standards/Requirements
The following are examples of ISED approved Radio Standards Specification:
Documentation
a. RSS-112 – Land Mobile and Fixed Equipment Operating in the Band 1670–1675 MHz
b. RSS-123 – Licensed Wireless Microphones
c. RSS-135- Digital Scanner Receivers
d.RSS-197 – Wireless Broadband Access Equipment Operating in the Band 3650–3700 MHz
e. RSS-243 – Medical Devices Operating in the 401–406 MHz Frequency Band
To apply for ISED Certification, applicants need to provide a complete set of documents. According to the type of products, applications, and services, the required documentation might vary.
The following is a list of documents that might be required, and applicants should refer to the official website of the Government of Canada to confirm the latest requirement.
RSP-100 Annex A
RSP-100 Annex B
RSS-102 Annex A and B or C
User's manual
Test report
Label design
RF exposure
External and internal photographs
Canadian representative letter
Application letter
Confidentiality request letter
Schematics
Block diagram
Modular approval letters
Cover letters
Labeling
The ISED requires the following number series must be displayed on the electronic product and its user manual and packaging:
ISED certification number
HVIN (Hardware Version Identification Number)
PMN (Product Marketing Name)
You can learn more about labeling requirements on this page.
Lab Testing
Given the fact that a product can only be imported and market in the country, if it complies with the regulation and its technical requirements, you shall contact a lab testing such as TUV, SGS, or others.
Canada Consumer Product Safety Act (CCPSA)
The Canada Consumer Product Safety Act (CCPSA) requires that consumer products placed in the Canadian market, including its components and packaging, must be safe and do not pose a danger to human health or safety.
Product Scope
The scope of the CCPSA is wide, covering electronics, cosmetics, clothing, children's products, furniture, and many other types of products.
Examples of electronic products and devices covered by the CCPSA:
Bluetooth and WiFi devices
RFID devices
Electronic toys
Electronic Toys
This regulation requires that any toy product that is operated with the electricity of 120 volts or less (with the exception of battery-operated toys), must meet the requirements of Standard C22.2 No. 149-1972, Electrically Operated Toys, established by the Canadian Standards Association.
The following aspects shall be considered when assessing the safety of the products:
Manufacturing procedure
Electrical design and construction
Performance
Maximum acceptable surface and material temperatures
Also, the labeling shall contain the following information:
Manufacturer information (month, year, place of origin)
Precautionary statements
Electrical ratings in volts and amperes and/or watts
Instructions on installation, assembly, use, cleaning, maintenance, and other necessary or relevant information
As for electrically heated toys, such as steam engine toys and pyrography wood burning pens, they should meet the requirements of Standard C22.2 No. 122-M1989 for Hand-Held Electrically Heated Tools.
Besides electrical hazards, the regulations also cover mechanical, flammability, and other types of hazards.
Residential Detectors
The Canada Consumer Product Safety Act establishes safety standards for fire alarms and detectors for household use.
These regulations require that all residential fire detection systems in Canada must abide by the following standards:
a. CAN/ULC-S529 – Standard for Smoke Detectors for Fire Alarm Systems
b. CAN/ULC-S530 – Standard for Heat Actuated Fire Detectors for Fire Alarm Systems
c. CAN/ULC-S531 – Standard for Smoke-Alarms
d. CAN/ULC-S525 – Audible Signal Devices for Fire Alarm Systems, Including Accessories
e. ULC-S527 – Standard for Control Units for Fire Alarm Systems
Documentation
The CCPSA requires the responsible party of the products marketed in Canada, including manufactures, importers, distributors, and retailers to prepare and keep records of the documentation, either in the form of electronic or hardcopy, including test reports, products information and other mandatory reports required by the government.
The documentation might be required by the Minister of Health and in order to facilitate the traceability of non-compliant products through the supply chain.
For more detail on CCPSA documentation requirements, please visit Guidance on Preparing and Maintaining Documents under the CCPSA.
Lab Testing
The CCPSA does not require mandatory product safety tests for all products. However, products must be safe and could still be subject to other regulations.
Therefore, we recommend importers to assess their product compliance by contacting a reputable testing lab.
Prohibited consumer products
The CCPSA has compiled a list of prohibited products for sales in Canada. For instance, children's products, including electronic products, are prohibited if they fail to meet the requirements by certain standards, including flammability and heavy metal migration rate.
For a complete list of prohibited products, please visit Consumer Product Prohibitions and Regulations under the CCPSA.
Mandatory Incident Reporting
Consumer product manufacturers, importers or sellers must submit the relevant reports or documentation in the event of the occurrence of incidents, such as product defects that could possibly cause serious injury or death to the users, and recall initiated by governments or foreign entities.
UL Canada Standards
The Standards Council of Canada recognizes UL Canada as an accredited certification agency for several categories of products, including electronic and electrical products.
UL Standards
UL Canada continues to develop safety standards for electronics products and its components. The following are some examples:
CAN/ULC-S553 Standard for Installation of Smoke Alarms
CAN/ULC-S530 Standard for Heat Actuated Fire Detectors for Fire Alarm Systems
CAN/ULC S316 Standard for Performance of Video Surveillance Systems
To find out more about electronic safety standards by UL Canada, you can visit https://standardscatalog.ul.com/.
ULC Mark
The ULC Mark Product Certification Scheme provides product certification services for electronic and electrical products applied in the Canadian market.
The scheme mainly concerns safety issues that are associated with fire, shock, and casualty hazards of electronic and electrical products. Compliant products and their packages can then be labeled with the ULC Mark.
CSA Standards
Akin to UL Canada, the Canadian Standards Association (CSA) has established it's standard and product approval systems for electronic and electrical products placed in the Canadian market.
CSA Standards
Examples of CSA standards for electronic products:
C22.2 No. 107.2- Battery Chargers
C22.2 No. 150-M89 – Microwave Ovens
C22.2 No. 225 – Telecommunications Equipment
CSA Mark
The CSA mark indicates that the products meet the requirements of the standards, upon testing.
In 2006, CSA and UL came to an agreement and signed a Memorandum of Understanding, which means these two companies mutually recognize the tests and standards conducted for electronic and electrical standards in the US and Canada.
Provincial Electrical Regulations
Quebec
Requirements for electronic and electrical products in Quebec are listed in the Building Act of Quebec. The act adopted the standards for electronic and electrical products set up by the Canadian Electrical Code.
Ontario
The Ontario Electrical Safety Code (OESC) and Ontario Regulation 438/07 require that all electrical products and devices be certified by an accredited testing body before they can be imported, sold, or advertised in the province of Ontario. A qualified product must carry a certified mark or label, such as ULC, UL, or TUV SUD Mark.
Alberta
The Alberta Electrical Code Regulations requires that all electronic and electrical products and devices are allowed to be placed on the market if they are compliant with the Canadian Electrical Code.