Planning to import or export RFID keycards, tokens, tags, stickers or other related products in the United States? In this guide, we list the essentials of FCC compliance, labeling and packaging requirements relevant when selling RFID products.
Mentioned Products
RFID keycards
RFID tokens
RFID stickers
RFID chips
RFID tags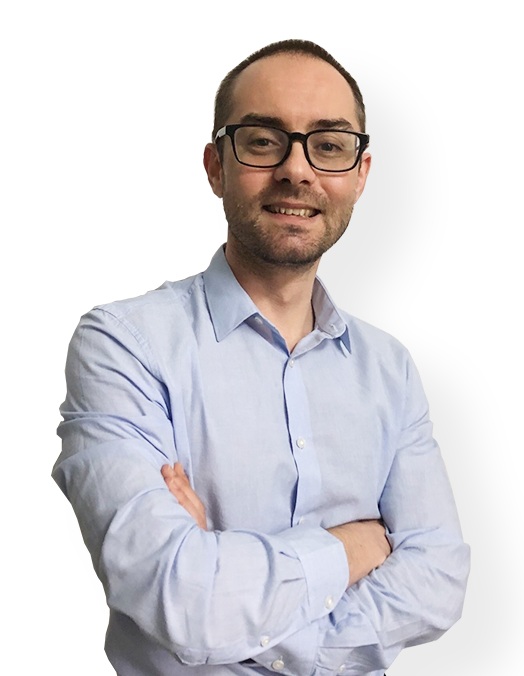 Do you need help with product compliance? (EU & US)
Request a free consultation call today with Ivan Malloci to learn how we can help you with:
Product Requirements Lists
Product Certification
Product & Packaging Labeling
Lab Testing
FCC Part 15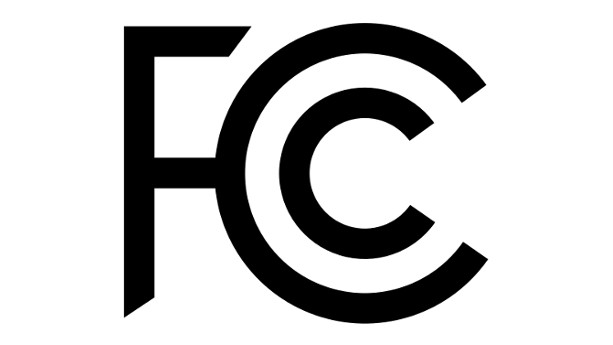 The purpose of the FCC is to regulate private-sector telecommunications by establishing technical standards that minimize the likelihood that devices that transmit or receive radio frequency (RF) energy will interfere with each other.
Any electronic device with a CPU clock speed greater than or equal to 9,000 cycles per second (9 kHz), which includes most electronic and electrical products for the consumer market regardless of whether they emit radio waves or not, must follow the standards set by FCC (Federal Communications Commission) Part 15.
As such, FCC Part 15 is applicable to some types of RFID products.
Intentional Radiators
Devices designed to emit radio waves, like some kind of RFID, WiFi routers, LTE phones, and Bluetooth headsets, are intentional radiators.
Unintentional Radiators
According to 47 CFR 15.3, an unintentional radiator is any electrical or electronic device operating at a frequency of at least 9 kHz, thereby generating RF waves, but not specifically designed to function as an RF source. Most consumer electronics containing integrated circuits, such as many kinds of RFID, computers and USB-enabled thumb drives, are classified as unintentional radiators.
FCC Testing
Eurofins, and other companies, offer FCC Part 15 compliance testing for RFID products. You can learn more on this page.
FCC Supplier Declaration of Conformity (SDoC)
The manufacturer or importer of a product may also need to self-issue an FCC Supplier Declaration of Conformity (SDoC) that describes the importer, product, and relevant standards.
FCC SDoC Content Overview
Issuing company
Address
Phone/Fax
Product name
Model number
Applicable standard (e.g. FCC Part 15, Subpart B, Intentional Radiators)
Representative name and signature
Date
Note: A laboratory test report from an FCC-approved third party must accompany the FCC SDoC.
FCC Mark
Only certain types of electronics products sold in the US need to carry the FCC mark.
United States Electrical Product Safety Standards
Underwriter Laboratories (UL) and Intertek (ETL) maintain databases of detailed voluntary electrical safety standards, including those for electronics marketed in the United States.
Even though these standards are voluntary, because the importer can be held liable for harm or property damage that results from the use or storage of the product, it is in your best interest to adhere to the highest widely recognized safety standards.
UL Standards
Underwriter Laboratories (UL) prescribes adherence to the following electrical safety standard for RFID products:
UL 60950-1 Information Technology Equipment – Safety – Part 1: General Requirements
Their website features additional UL standards relevant for RFID products: standardscatalog.ul.com.
UL Certification
UL Listing: At this level, the manufacturer has demonstrated the ability to make the product in accordance with UL standards through an initial inspection and periodic follow-up inspections performed by UL. UL does not test every individual SKU or batch. A UL listed supplier is often a suitable choice for start-ups with limited capital.
UL Recognition: UL recognition is only relevant to complex electronics and electrical machines and entitles the recognized supplier to place the UL mark on products.
UL Classification: This level of certification indicates that the product consistently upholds UL standards from one SKU or batch to the next.
Amazon
UL certification is usually necessary in order to list your electronic product on Amazon.com or other US retailers' platforms. The retailer may request the UL test report compiled for each of your products.
Risks
Not all RFID products are designed to comply with UL 60950, and other relevant standards. We recommend that you book UL testing before importing and selling RFID products and other electronic devices to the United States.
California Proposition 65
California Proposition 65 helps Californians make informed decisions about protecting themselves from chemicals that could cause cancer, birth defects, or other reproductive harm.
Currently, the proposition covers more than 800 kinds of toxic chemicals and requires that all the products manufactured or imported to the state of California must be compliant with the limits imposed on restricted substances. RFID products are also subject to the rule of California Proposition 65.
Examples of restricted substances
Lead
Cadmium
Mercury
Phthalates
California Proposition 65 Lab testing
As said, California Proposition 65 covers many restricted or prohibited chemical substances used in consumer products, and this list is still updating and expanding each year. Note that CA Prop 65 is applicable to all materials, and not exclusively RFID products or other electronic devices.
For the sake of product compliance, it is optimal to have your RFID products lab-tested from an accredited lab-testing company before mass import. Lab-testing companies generally offer complete and integrated chemical testing services according to the up-to-date compliance standards. Importers, therefore, do not need to keep track of every possible hazardous content their products might contain.
Testing costs
The cost of a California Proposition 65 third-party lab-testing report is at least $200. However, the cost can vary according to the quantity, material component, and colors of RFID products.
Testing companies
Click here for an overview of companies offering California Proposition 65 lab testing services.
Warning Labeling
Testing is not mandatory for complying with California Proposition 65. You can either choose to attach a warning label to your product or packaging or verify that your wooden toy products don't contain any restricted substances above the limits set by the proposition, via a lab test.
Risks
Certain plastics and other materials used to make keycards, tokens, and stickers are not CA Prop 65 compliant. It's therefore important to instruct your supplier to only use CA Prop 65 compliant materials. As mentioned, third-party lab testing is the only way to verify if the materials are compliant.
Country of Origin
Generally speaking, products sold in the US market must carry a Country of Origin label. It is mandatory by the Federal law to affix this sign on the products or the packaging. A product packing is not considered compliant or appropriate with mere stickers on.
Examples
Made in Indonesia
Made in Cambodia
Made in Laos
Made in Croatia
Label file
Always make sure to create a file for Country of Origin and send it to your manufacturer before production. This is an essential step to keep track of your label information and synchronize it with your manufacturer. We recommend you save the files in .ai or .eps formats for compatibility reasons.
Product Packaging
Not only should the RFID products be compliant but also the packaging materials. Here are some important points regarding the US packaging requirements.
Heavy Metals Restrictions
Many states in the US have a strict standard regarding the amount of heavy metal contents used in packaging, such as lead, cadmium, mercury. Therefore, it is necessary to have a government-recognized third-party lab testing company to examine the eligibility and compliance of your product packaging.
Intertek, SGS, TUV, QIMA and other product testing companies offer packaging materials testing services.
Labeling Requirements
Product labeling requirements, such as country of origin and compliance marks, may also need to be printed on the product packaging.
Amazon Compliance Requirements
Amazon has a set of strict safety standards on the products sold on its platform. It requires that all the products sold on its platform must be compliant with all mandatory United States product safety standards, certification, labeling requirements, and any other applicable standards.
It's therefore important that you scrutinize the relevant product category requirements in the Amazon Seller Central before launching your RFID products.
How does Amazon check product compliance?
Amazon may request lab test reports, certificates, product photos, and invoices when listing new SKUs. They may also contact you to request these files if they have any reason to review your product.
What can happen if we sell non-compliant RFID products on Amazon?
Once Amazon detects that a seller is selling non-compliant RFID products on Amazon, it usually takes immediate action on removing product listing or freeze seller's account. Please make sure you understand all the compliance rules relevant to the RFID products you are selling.