Planning to sell lithium batteries or electronic products containing lithium batteries on Amazon? In this guide, we will cover what all Amazon sellers must know about safety standards and regulations, lab testing, certification, and other requirements.
Note: This guide only covers product regulations, standards and other requirements for selling on Amazon in the United States. However, the same principles apply when selling products on Amazon in the European Union, Australia, Japan, and elsewhere. Further, Amazon can change their own terms and requirements at will. This article serves as an introduction, but not a replacement for the up to date seller requirements on the Amazon Seller Central.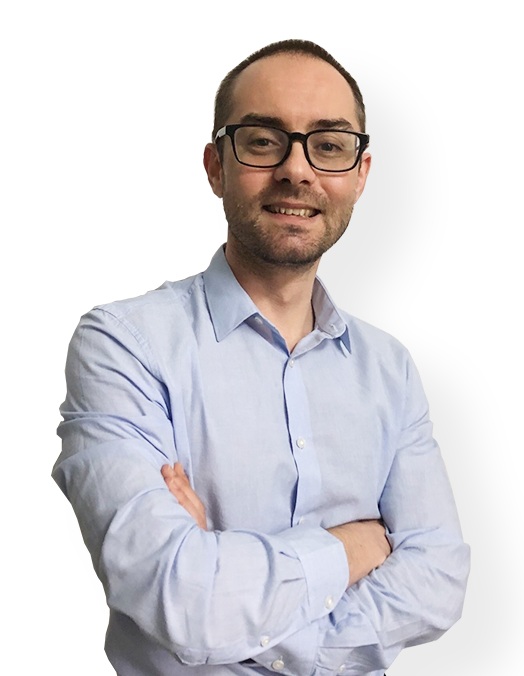 We Help Brands & Importers With Product Compliance (US & EU)
Book a free consultation call today with Ivan Malloci to learn how we can help you with:
Product Requirements Lists
Product Certification
Product & Packaging Labeling
Lab Testing
Introduction to Lithium Batteries
Here's an overview of different lithium battery types covered by Amazon's seller rules:
Lithium-ion batteries
Lithium-ion batteries are rechargeable batteries that use lithium compounds when it comes to the electrode materials. Lithium-ion batteries are gaining more and more popularity in recent years in the power banks and automobile industries.
Products that use Lithium-ion batteries sold on Amazon.com include:
Power banks
Bluetooth headsets
Cellphones
Personal computers
Digital cameras
Walkie-talkie
Electric toys
Cardiac pacemaker
Learn more: Click here
Lithium-ion polymer batteries
Lithium-ion polymer batteries are also rechargeable and, compared to lithium-ion batteries, they are light in weight and safer to use. However, these batteries cost more to produce and have a worse energy density than lithium-ion batteries.
They are used in some portable electronic products such as:
Personal computers
Electronic cigarettes
Radio-controlled aircraft
Radio-controlled cars
Lithium metal batteries
Lithium metal batteries are non-rechargeable batteries that contain an anode. The functioning principle of lithium metal batteries is the same as that of ordinary dry batteries. Compared to lithium-ion batteries, lithium metal batteries are more unstable and easier to explode.
Lithium metal batteries are often used in products such as:
Flashlights
Film cameras
Calculators
Requirements for listing lithium batteries on Amazon
Amazon requires sellers to provide a complete list of battery-related information for their products for safety reasons. All the information must be submitted according to Amazon's standards, or they will refuse to provide FBA services or forbid the listing of the products on its platform.
Before sellers list the products on Amazon, they are required to answer to provide subsequent information:
Are you selling batteries or battery-powered electronic devices?
Chemical composition (e.g. Lithium)
Battery type (e.g. AAA)
Batteries per product/package
Weight
Number of cells
You can normally obtain this information from your supplier, or use the information in your product specification.
Safety Data Sheet (SDS)
Amazon requires sellers who are selling products with potential dangers, such as batteries, to submit a copy of Safety Data Sheet (SDS), in which they should explain the properties of the batteries, including the physical and chemical natures of the products, potential dangers to human health, routes of exposure, and handling methods.
This is normally included in a Safety Data Sheet (SDS):
Product name
Usage
Labels
Substances
First-aid instructions
Hazards
Protective equipment
Safety storage instructions
Toxicity
Disposal
How to get a lithium battery Safety Data Sheet (SDS)
You can either request an SDS from your supplier or use an SDS service. Here's a list of companies offering SDS services:
Underwriter Laboratories (UL)
MSDS Online
MSDS Writer
MSDS Authority Services
Intertek
RTP
Global MSDS
Battery Exemption Sheet
Some kinds of batteries are exempted by Amazon to provide the Safety Data Sheet. In this case, a battery exemption sheet might be enough.
Learn more: Click here
UN 38.3
The UN (United Nations) and DOT (Department of Transportation) issues recommendations for the transport of dangerous goods worldwide. UN 38.3 was established subsequently for the purpose of ensuring the safe packaging and shipment of lithium metal and lithium-ion batteries.
As of January 1, 2020, Amazon requires lithium batteries sold on its platform to be compliant with the UN 38.3 regulation. That being said, most freight forwarders will not even ship the lithium battery-powered devices unless the products are UN 38.3 compliant.
Sellers are mandated to provide a document known as a lithium battery test summary upon request, which is a document that is issued by battery manufacturers and distributors.
The following information shall be provided in this test summary:
1. Description of the cell or battery, including:
Lithium-ion or lithium metal cell or battery
Mass
Watt-hour rating, or lithium content
Physical description of the cell/battery
Model numbers
2. Product manufacturer's contact information including address, phone number, email address, and website
3. Name of the test laboratory including address, phone number, email address and website or more
4. A unique test report identification number
5. Date of the test report
6. Information about the conducted tests and results
UN 38.3 shipping standards
UN 3090: Lithium metal batteries
UN 3480: Lithium-ion batteries
UN 3091: Lithium metal batteries contained, or packed with equipment
UN 3481: Lithium-ion batteries contained, or packed with equipment
UN 38.3 testing procedure
The following are 8 testing procedures under the scheme of UN38.3 for lithium batteries:
T1 – Altitude Simulation (Primary and Secondary Cells and Batteries)
T2 – Thermal Test (Primary and Secondary Cells and Batteries)
T3 – Vibration (Primary and Secondary Cells and Batteries)
T4 – Shock (Primary and Secondary Cells and Batteries)
T5 – External Short Circuit (Primary and Secondary Cells and Batteries)
T6 – Impact (Primary and Secondary Cells)
T7 – Overcharge (Secondary Batteries)
T8 – Forced Discharge (Primary and Secondary Cells)
UN 38.3 Test Reports
You should only purchase batteries from suppliers that can provide pre-existing UN 38.3 test reports. Otherwise, you will need to cover the cost yourself, while also facing the risk that the battery is non-compliant. My recommendation is that you directly procure brand batteries from Samsung or other well-known companies.
Lab Testing
Amazon requires all the lithium batteries sold on its platform to be compliant with nationally recognized standards. We suggest that you book testing service for the batteries you plan to list on Amazon via a reputable company, such as Bureau Veritas, Intertek, TUV or SGS. As mentioned, another option is to use batteries from well-known brands as they manufacture batteries in compliance with UN, US, and EU lithium battery standards.
When factoring in testing costs, it's rarely cheaper to buy an OEM battery without existing test reports, compared to brand name lithium batteries.
UL Standards
UL Standards are internationally recognized standards for assessing the eligibility of the products. UL runs tests on a wide range of materials, components, systems, technologies and more products and provides standards for each category, which enables consumers and businesses to follow the standards or use the standards as a reference to evaluate the safety and compliance of the products.
The following are some UL Standards for lithium batteries:
UL 1642 – Standards for Lithium Batteries
UL 2054 – Standard for Household and Commercial Batteries
UL 4200A – Standard for Safety for Products Incorporating Button or Coin Cell Batteries of Lithium Technologies
UL 60086-4 – Standard For Safety For Primary Batteries – Part 4: Safety Of Lithium Batteries
It's also relevant to mention that UL compliance is generally voluntary. That said, Amazon imposed a UL 1642 compliance requirement on all hoverboards sold on its platform. That happened back in 2015 when hoverboard safety issues made the news headlines all over the world. Today, Amazon also requires that many electronic products sold in the United States are UL compliant.
Product Packaging
Amazon provides specific product packaging instructions for FBA sellers when shipping dry batteries. Some lithium-ion batteries, lithium-ion polymer batteries, and lithium metal batteries are included in this category. Therefore, these products should abide by Amazon's product packaging policies for dry batteries.
More specifically, sellers should guarantee the good condition of batteries, i.e. not expired, and the packaging is sealed and prevent battery terminals from having direct contact or rub against any metals or other batteries.
Allowed packaging materials for rigid packaging:
Original manufacturer packaging
Boxes
Clamshell plastic
Prohibited packaging materials (except when used in rigid packaging):
Zipper-sealed bags
Shrinkwrap
Additionally, when shipping lithium batteries or products containing lithium batteries, sellers should also strictly follow UN 38.3's lithium batteries shipping methods or any other applicable shipping instructions.
Learn more: Click here
Restricted Products
Amazon prohibits the sales of the following products containing lithium batteries:
Electronic cigarettes
Cylindrical lithium-ion cell battery types: 14500, 16340, 18650, 20700, 21700, and 26650
Additional Resources
1. Amazon Requirements for lithium batteries
2. Safety Data Sheet (SDS) Guide For Importers & Amazon Sellers