Selling products on eBay in the US, EU, UK, and Australia requires that your products are safe and compliant. In practice, this means that you need to arrange lab testing, create label files and certain documentation – before you list your items on eBay.
In this guide, we take a closer look at the eBay Product Safety Policy, and what it means for sellers. We also cover recalls, actions against non-compliant products, and seller pre-approvals.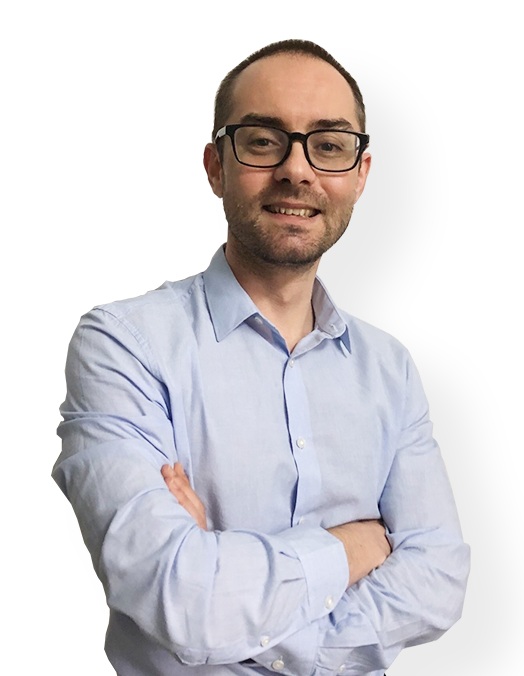 Do you need help with product compliance? (EU & US)
Request a free consultation call today with Ivan Malloci to learn how we can help you with:
Product Requirements Lists
Product Certification
Product & Packaging Labeling
Lab Testing
eBay Product Safety Policy
eBay requires that all listed products are safe to use, which generally means that the product must be compliant. Keep in mind that some products must also be certified, lab tested and labeled according to the requirements in the country or market you sell in.
The eBay Product Safety Policy also clarifies that products that are banned or have been subject to a recall are also prohibited.
United States
Bicycle helmets, car seats, and cribs are listed as requiring pre-approval. Further, hoverboards, chargers, and batteries must be compliant with the applicable UL standards. That said, eBay makes it clear that all products must be compliant – not only the products that are mentioned in their policy.
European Union
The EU version of their policy states that all products which require the CE mark must be correctly CE marked. The policy also mentions that products sold on eBay in Europe must be compliant with the applicable product safety regulations and directives. They specifically mention Machinery Directive (2006/42/EC) and Cosmetic Directive 1223/2009.
Yet, they make it clear that sellers must comply with all applicable regulations and safety standards – not only those mentioned in their seller policy.
Action against non-compliant and unsafe products
Ebay's policy states that they can take action against products that are non-compliant or for other reasons unsafe. The eBay Product Safety Policy pages state that they can apply these measures:
Remove or hide product listings
Reduce the sellers rating
Implement selling restrictions
Suspend seller account
In short, be aware that eBay can take action if you're selling products that are not safety tested, correctly labeled, certified, or for other reasons non-compliant.
There are also several reports of products being removed for compliance reasons in the eBay seller community forums. My impression is that some sellers try to submit compliance documents provided by their overseas suppliers, which rarely works for the following reasons:
Test reports must be valid for the same product model/SKU
Product certificates must be valid for the same product model/SKU
Documents must be held by the seller's company in many cases
Keep in mind that most manufacturers in China, and other major manufacturing countries, are unaware of compliance requirements in the US, EU, UK, and elsewhere.
Seller Pre-approvals
Some products are subject to seller pre-approvals. Here are a few examples:
Bicycle helmets
Car seats
Cribs
Baby formula
Diapers
Disinfecting wipes
Hand sanitizer
Medical face masks
Tampons
Toilet paper
Keep in mind that these are not the only products that are subject to testing, labeling, and certification requirements in the countries and markets where eBay is active.
Further, the pre-approval process can include that you submit the required product certificates, test reports, and other documents used to demonstrate product compliance. The specific list of required documents depends on the product and country.
Example: CPSIA
CPSIA applies to all children's products sold in the United States, including cribs which are listed as one of the items requiring a pre-approval. eBay is likely to require these documents:
Product Safety Guidelines (US, EU, UK & AU)
eBay has published guidelines for ensuring compliance in the United States, European Union, United Kingdom, and Australia. This document contains examples of compliance requirements for these respective countries and markets, with links to various official websites.
In short, this document doesn't reveal anything new but is provided as a helpful guide for eBay sellers trying to understand compliance requirements in various countries and markets.
Recalled Products
Non-compliant products can be subject to recall orders if these are detected by market surveillance authorities. Here are some reasons why a product can be subject to a recall:
Unsafe product design
Materials containing excessive amounts of restricted substances (e.g. phthalates)
Flammability hazard
Choking hazard
Incorrectly labeled
Lacking mandatory documents (e.g. certificates and test reports)
eBay prohibits the listing of any product that has been subject to a recall. You can learn more about product recalls in these guides:
Conclusion
Looking at the eBay Product Safety Policy may give away the impression that eBay only requires that certain products are compliant. However, they do clarify that all products sold on eBay must be compliant with applicable safety standards and regulations – regardless of whether these are listed on their website.
As such, as an eBay seller, you must research applicable requirements in their target markets before listing products. Further, you may also need to arrange lab testing, create label files, and issue the mandatory documents.