Product testing according to UL standards is necessary if you plan to sell electronic and electrical products in the United States – in particular, if you're an Amazon seller. In this guide, we explain what UL testing is, how much you should expect to pay, Amazon requirements, dealing with failed tests, and much more.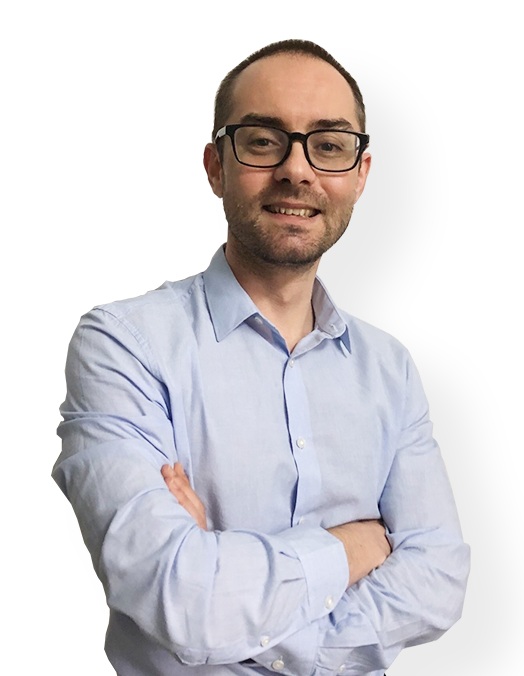 Do you need help with product compliance? (EU & US)
Request a free consultation call today with Ivan Malloci to learn how we can help you with:
Product Requirements Lists
Product Certification
Product & Packaging Labeling
Lab Testing
What is UL lab testing?
Underwriter Laboratories develops and publishes product safety standards for various industries and products. However, UL is mainly known for its standards for electrical and electronic products.
UL standards are generally recognized as the de-facto standards for electrical and electronic products in the United States. That being said, following UL standards is generally voluntary.
In this context, UL testing refers to the process of verifying compliance with one or more UL standards.
Examples of UL standards
---
1. UL 1642, Lithium Batteries
2. UL 60950-1, Information Technology Equipment – Safety, Part 1: General Requirements
3. UL 60950-21, Information Technology Equipment – Safety, Part 21: Remote Power Feeding
4. UL 1026, Electric Household Cooking and Food Serving Appliances
---
UL testing services
In addition to developing and publishing standards, Underwriter Laboratories (UL) also operates testing labs in North America, Asia, and Europe. UL also offers testing according to EN, IEC, ASTM, and other non-UL developed standards. However, in this guide, we refer to 'UL testing' within the context of testing products according to UL standards
How much does UL testing cost?
Testing costs can range from a few hundred to thousands of dollars. The testing costs ultimately depend on the number of applicable UL standards and, by extension, tests.
Is UL testing mandatory?
Compliance with UL standards is often voluntary. That said, electronics importers and manufacturers are responsible for ensuring that their products are safe.
It's ultimately in your interest as a seller to ensure that your electronic products are safe. UL testing is one way you can verify that your electronic products are safe before you start selling. As mentioned, UL standards are also recognized in the United States.
How do I know which UL standards tests apply?
UL standards cover a wide range of electronic and electrical products. Which UL standards (and by extension, tests), depend on some of the following factors:
Device type
Functionality
Input and output voltage
Power source (e.g. battery or AC adapter)
Communication (e.g. WiFI or Bluetooth)
Search UL standards catalog
You can search UL standards on this page. Note that more than one UL standard can apply to a certain product.
Lab test quotation
My recommendation is that you contact one of the UL operated labs directly and request a quotation. You can find their locations on this page.
What happens if our product fails UL testing?
A failed UL test indicates that the device is inherently non-compliant by design. The first thing you need to do in the event of testing failure is to identify the specific cause – and make the necessary adjustments to the design or component list.
This is also why pre-production testing is necessary, as you certainly want to avoid mass producing a device that is non-compliant by design.
What can happen if we don't have a UL test report?
Without third-party lab testing, you cannot verify if your product is safe. Electronic product hazards make up a significant percentage of product safety recalls. Hence, the risk of selling an untested electronic product is a serious risk for any importer or manufacturer.
As mentioned, UL standards serve as a 'safety blueprint' for electronic products sold in the United States. The testing process in turn serves as a method for verifying compliance with applicable UL standards.
In addition, many retailers reject products that are not tested according to UL standards. Amazon also requires UL test reports for many products sold in its US marketplace.
Is UL lab testing required for Amazon sellers?
Amazon requires that some electronic and electrical products comply with certain UL standards. Here are some examples listed in the Amazon Seller Central:
---
Laptop Battery: UL 2054 or UL/CSA 62133
Mobile Phone Replacement Battery: UL 2054 or UL/CSA 62133
Mobile Phone Wall Charger: UL 1310 or UL/CSA 60950-1 or UL/CSA 62368-1
---
Amazon also clarifies that they only accept test reports from ILAC ISO 17025 certified lab testing companies – but not only test reports issued by UL itself.
This is also supported by a report we received in late 2020 from an Amazon seller:
---
Dear Seller,
We are currently removing all listings for some product(s) you have offered for sale on Amazon.com because of reported safety concerns.
Please note that you will not be penalized for the first-time cancellation of these listings.
However, we prohibit re-listing products on Amazon.com once it is brought to your attention that sales of those products are not permitted.
You should not ship any pending customer orders for this product yourself.
If you would like to appeal this decision, please submit all relevant electronics test reports by an ISO 17025 certified laboratory to the appropriate UL standard to Seller Support
Please note that failure to provide appropriate documentation may result in your inventory being returned to you or destroyed.
Consult with the certified laboratory to determine the appropriate UL standard for this product.
NOTE: If you have FBA inventory associated with the listings above, it will be stranded and subject to required removals if the ASINs are not reinstated within 30 days. To avoid this please appeal and provide documentations at your earliest opportunity.
---
As you can see in the message above, Amazon is again mentioning that they only accept UL test reports issued by ISO 17025 lab testing companies.
It's also relevant to point out that Amazon does not refer to any specific UL standard – but instructs the seller to ask a lab to confirm the "appropriate" UL standards and tests instead.