Lithium batteries are commonly found in smartphones, electronic toys, e-cigarettes, and many other electronic devices. In this guide, we cover lithium battery regulations and safety standards in the United States. This includes UL standards, CPSIA, and the Hazardous Materials Regulations (HMR).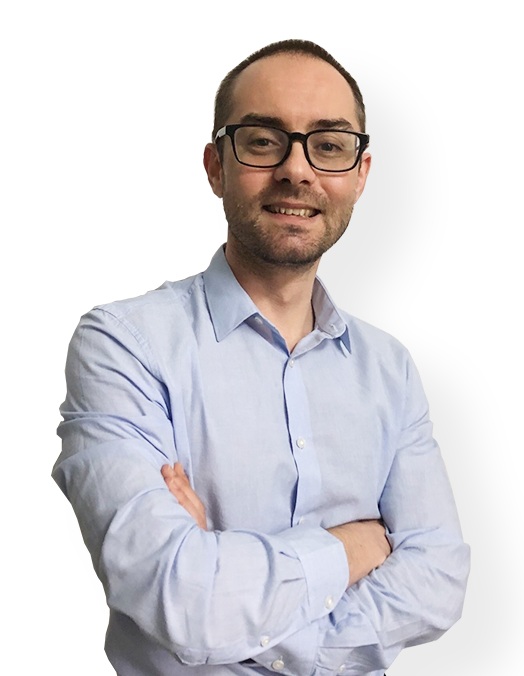 We Help Brands & Importers With Product Compliance (US & EU)
Book a free consultation call today with Ivan Malloci to learn how we can help you with:
Product Requirements Lists
Product Certification
Product & Packaging Labeling
Lab Testing
UL Standards
Underwriter Laboratories (UL) is an independent organization that develops standards for many categories of products including but not limited to lithium batteries. UL also provides lab testing services.
UL standards include safety aspects, test methods, substance restrictions, and other requirements.
Examples
UL published several safety standards that cover lithium batteries. Here are some examples:
a. UL 1642 – Standards for Lithium Batteries
b. UL 2054 – Standard for Household and Commercial Batteries
c. UL 4200A – Standard for Safety for Products Incorporating Button or Coin Cell Batteries of Lithium Technologies
d. UL 60086-4 – Standard For Safety For Primary Batteries – Part 4: Safety Of Lithium Batteries
Depending on your product type, you can find additional UL standards on this page.
Certification
UL certification is a term that encompasses several programs and marks offered by Underwriters Laboratories, such as the following:
UL Listed mark
UL Recognized Component mark
UL Certified mark
UL Listed
The UL Listed mark applies to final products, including lithium batteries. Lithium batteries that carry the UL Listed mark have been tested against nationally-recognized safety standards, and as such, are deemed to meet specific safety requirements.
UL Recognized Component
The difference between the UL Listed mark and the UL Recognized Component mark is that the second only applies to components meant for use in specific products.
As explained on Flux Power's website, an American manufacturer of lithium-ion batteries, this might mean that a battery carrying a UL Recognized Component mark might have restricted performance and compatibility.
UL Certified
The UL Certified mark allows manufacturers to bundle various UL certifications into one single mark under the Enhanced Certification system. This is done to facilitate global access and reduce the space otherwise needed for multiple UL marks.
Examples of UL-Certified Products
Underwriters Laboratories also provides a list of companies that offer lithium batteries that have undergone certification and received a UL-certified mark. The list includes companies such as:
Duracell
Toshiba
Mitsubishi
LG
Samsung
You can find more companies' examples on this page.
Amazon and UL Requirements
Amazon lists requirements for selling lithium batteries on its marketplace. Besides stand-alone lithium batteries, many lithium-powered products such as hoverboards, laptops, and mobile phones sold on Amazon must also comply with the platform's requirements.
For example, Amazon requires laptop and mobile phone batteries to comply with UL 2054 or UL/CSA 62133. It also requires that all hoverboard sellers must provide UL test reports to show compliance with applicable UL standards such as UL 1642.
Therefore, importers should either buy UL-compliant products or conduct third-party lab testing for the applicable UL standards. Otherwise, Amazon can remove your product listing.
Risks
Far from all lithium batteries comply with UL standards. While UL compliance is generally voluntary, importing and selling potentially unsafe lithium batteries is not only risky for consumers – but also for the companies importing the products.
Keep in mind that you can be held liable if anyone is injured, or if the property is damaged. These are real risks, as demonstrated by the hoverboard safety issues back in 2015.
We recommend that you only procure lithium batteries that are tested and proven to comply with all current UL standards. Keep in mind that most lithium batteries on the market are not UL-tested and compliant. Most OEM lithium batteries are not. As such, procuring UL-tested and compliant brand-name batteries (e.g, Samsung) is often the only option.
CPSC Recommendations and Recalls
The Consumer Product Safety Commission (CPSC), a government agency, enacts standards and regulations to protect the US public from potential hazards caused by unsafe products.
Recommendations
Besides enacting standards and regulations, the CPSC might also recommend safety measures, such as the following:
1. Battery-powered products should comply with applicable voluntary standards such as:
a. UL 1642 – Standard for Safety for Lithium Batteries
b. UL 2054 – Standard for Household and Commercial Batteries
c. ANSI/NEMA C18 – Safety Standards for Primary, Secondary and Lithium Batteries
d. IEEE 1725 – Standard for Rechargeable Batteries for Mobile Telephones
2. Battery-powered products should be designed keeping into consideration specifications such as:
Thermal protection
Short-circuit protection
Charge and discharge protection
Battery management systems
And other applicable systems
Recalls
The CPSC has recalled hundreds of lithium battery-powered products placed in the US market, due to the potential hazards including overheating, fire shock, electrical shock, and battery exposure.
CPSIA
The Consumer Product Safety Improvement Act (CPSIA) applies to children's products, including products containing batteries. These products are intended for use by children aged 12 or below; as such, it is important to ensure that they are designed, manufactured, and labeled in such a way as to help prevent accidental injury.
Ingestion hazards
The CPSIA incorporates standards that cover toys and products intended for children, including those that contain batteries, as these products or components such as batteries may be susceptible to accidental ingestion by children.
As an example, ASTM F963 – Standard Consumer Safety Specification for Toy Safety contains requirements for battery-operated toys.
Child-resistant packaging
The CPSC has cited past incidents where children ingested small batteries such as button and coin cells, and these incidents have had deleterious and fatal impacts on children.
To combat this, the CPSC suggested that battery compartments in toys (and battery packages) be made as difficult to open as possible by children, such as requiring hazard labeling and child-resistant packaging, so that children cannot easily access the batteries within.
The CPSIA highly suggests that batteries and their packaging carry improved hazard labeling or messaging, such as a "Keep out of reach" pictogram.
General requirements
Importers and manufacturers need to adhere to CPSIA general requirements, which include providing items such as the following:
Senate Bill 3278
Senate Bill 3278, also known as Reese's Law, was introduced to the US senate in November 2021. It was announced in August 2022 that the bill has passed both the Senate and the House of Representatives and is now awaiting the US President's official signature.
Named in honor of an 18-month-old child who died after ingesting a button cell battery, Reese's Law would mandate the CPSC to develop a consumer product safety standard that requires the inclusion of child-resistant closures of products that use batteries.
If and when the bill is signed into law, the standard within would include requirements that cover child-resistant packaging and hazard warning labeling.
Packaging requirements
Once the US President signs Reese's Law, importers and manufacturers of button cell or coin cell batteries have a 180-day window to comply with the Poison Prevention Packaging Act (PPPA) requirements.
Warning label requirements
Reese's Law would require the following regarding warning labels on batteries and battery products:
a. Button cell and coin battery packaging, as well as products containing such batteries, are required to carry a warning label
b. The user manual that accompanies products with such batteries must carry a warning label
c. When possible, the product containing the batteries, or the batteries themselves, must carry a warning label that is visible to the person installing or replacing the batteries
d. The warning label must clearly state that there is a risk of the battery being ingested
e. The warning label must also require consumers to keep batteries away from children, to immediately contact emergency services if battery ingestion occurs, and to follow medical advice
Hazardous Materials Regulations (HMR)
Lithium batteries are subject to specific transport requirements due to their potential hazard.
As such, HMR set requirements for transporting dangerous goods including lithium battery products. Here is a brief overview of the requirements:
1. Lithium battery mark – Importers must attach the lithium battery mark that can be found on Part 173.185 of the regulation on the product packaging when transporting lithium batteries to the United States.
2. Lithium batteries must be properly classed, described, packaged, marked, and labeled before transportation.
3. The quantity limitation for lithium-ion and lithium-ion polymer batteries is 35 kg for cargo aircraft only.
4. Importers should make sure that their lithium battery product complies with applicable standards and regulations (including UN 38.3), and provide relevant certification upon importation.
The details concerning the HMR can be found in 49 CFR, parts 171-180.
UN 38.3
The International Air Transport Association (IATA) published a Lithium Battery Guidance Document that requires lithium batteries to comply with the requirements in UN 38.3 – Lithium metal and lithium-ion batteries, which is a subsection of the UN Manual of Tests and Criteria Part III.
Importers and manufacturers of lithium batteries should ensure that their products can be safely transported by air, by having the batteries tested against the requirements in UN 38.3.
They then need to provide documentation such as test reports, and a shipper's declaration certifying that their lithium battery products comply with the requirements in IATA's Dangerous Goods Regulation (DGR), as well as relevant packaging requirements.
Importers and manufacturers shipping lithium batteries into the US by air are mandated by the Hazardous Material Regulations to ensure that their batteries, and the shipment of such products, conform to UN 38.3's requirements.
Testing Requirements
Testing products is a way to determine their compliance. As such, you may be required to send your lithium batteries for testing to see if they comply with UN 38.3 and if they are safe for transport by land, sea, and air. The batteries may be subjected to tests that include the following:
Test T.1: Altitude Simulation
Test T.2: Thermal Test
Test T.3: Vibration
Test T.4: Shock
Test T.5: External Short Circuit
Test T.6: Impact/Crush
Test T.7: Overcharge
Test T.8: Forced Discharge
Documentation
Importers and manufacturers are required to provide documentation as evidence that their lithium batteries comply with UN 38.3 requirements as well as those in the IATA's DGR. Such documentation includes a Test Summary and a Shipper's Declaration.
Test Summary
A test summary requires the provision of the following information:
a. Name and contact information
b. Test lab's address and contact information
c. When the test took place, and description of battery
d. List of completed tests and results (pass/fail)
e. References to battery testing requirements
f. References to the Manual of Tests and Criteria, and amendments, if any
g. Signature with name and title of the signatory (indication of the validity of provided information)
Shipper's Declaration
The Shipper's Declaration requires shippers of lithium-ion batteries to provide the following information:
a. The statement "I declare that all of the applicable air transport requirements have been met."
b. A legal statement declaring compliance with the DGR in terms of batteries having a state of charge (SoC) that does not exceed 30% of its rate capacity
c. Name of shipper and consignee
d. Transport details
e. Type of shipment
f. Nature and quantity of dangerous goods
Packaging Requirements
UN 38.3's packaging requirements mandate shippers to properly package and label their lithium batteries for transport.
Safety requirements
a. Each cell or battery must be wrapped in blister packaging
b. Blister-packed batteries must then be covered in bubble wrap
c. Bubble-wrapped batteries must be separated from the others in the box with a divider
Labeling requirements
Importers and manufacturers are required to provide the following on the packaging for their lithium batteries:
"Cargo Aircraft Only" label
Lithium battery mark label
Class 9 lithium battery hazard label
Net mass
"UN" and the Proper Shipping Name
The UN Number
The shipper's and consignee's address
Country of Origin
For most products, including lithium batteries, imported and sold in the United States, importers must attach a permanent and visible country of origin label on the product and its packaging.
Examples
Made in China
Made in Korea
Made in Japan
Made in the USA
Label file
Importers are responsible for creating the label file for the supplier. Before mass production, importers should provide the label file in .ai or .eps, then instruct the supplier with the placement, size, and other relevant information.