The Poison Prevention Packaging Act (PPPA) regulates household product packaging in the United States. PPPA aims to ensure that product packaging containing certain substances cannot be easily opened by children – while also being accessible to older or disabled people.
In this guide, we explain the basics that importers, exporters, and manufacturers must know about the PPPA.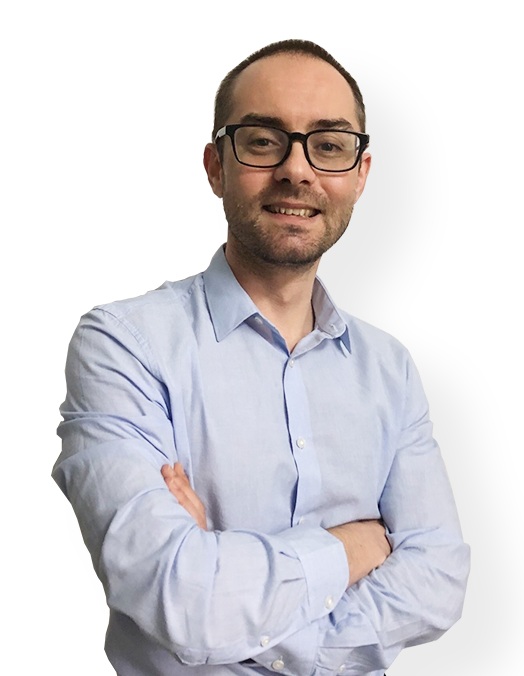 Do you need help with product compliance? (EU & US)
Request a free consultation call today with Ivan Malloci to learn how we can help you with:
Product Requirements Lists
Product Certification
Product & Packaging Labeling
Lab Testing
Product Scope
The Poison Prevention Packaging Act (PPPA) regulates the packaging of a number of household products and requires such products to be designed or constructed in a way to be difficult for children under the age of 5 to open.
The act aims to protect children from contacting poisonous or toxic substances that might be contained in some household products.
The CPSC provides a list of products and substances that are regulated by the PPPA. The list includes the following products:
Cosmetics
Mouthwash products
Baby oils
Painting kits
Storage batteries
Polishing products
Notice that the CPSC mainly lists specific substances, rather than products.
Cosmetic & Beauty Products
The PPPA regulates the packaging of cosmetic products containing a certain amount of hazardous substances, such as shampoo, conditioner and hair styling liquids that contain containing 4 percent or more by weight of methyl alcohol, an essential oil that contains 10 percent or more by weight of turpentine, or soap that contains 10 percent or more by weight of sulfuric acid.
You can find out more about regulated cosmetics on this page.
Mouthwash Products
The PPPA requires that mouthwashes containing 3 grams or more of ethanol must be compliant with the general requirements for packaging test, including tamper-resistant feature and resealable packages test described in the section Part 1700.20. Child-resistant effectiveness for the product packaging should be at least 80-85 percent.
Mouthwash products regulated by the PPPA include mouthwashes, mouth rinses, oral antiseptics, gargles, fluoride rinses, anti-plaque rinses, and breath fresheners.
Polishing Products
Part 1700.14 requires that furniture polishing products containing mineral seal oil and/or other petroleum distillates over 10 percent or more should follow the general special packaging requirements, which would be maintaining Child-resistant effectiveness and Ease of adult opening.
Liquid Nicotine Containers
The Child Nicotine Poisoning Prevention Act (CNPPA) requires liquid nicotine containers placed in the market of the United States should have a special design in its packaging to prevent misuse by children.
The designing, construction, and testing procedures should follow the standards and requirements in Part 16 1700.15 and Part 16 1700. 20 of the Poison Prevention Packaging Act.
Testing Standards & Procedure
Testing Standards
Testing is necessary to ensure that special packaging meets the standards described in section 1700.15 of the act, "Poison prevention packaging standards".
In particular, testing standards prescribe requirements for how difficult the packaging must be for children to open, how easy it must be for adults to open when a metal container or aerosol spray should be used as packaging, and how much of a liquid can leak from a closed container, among others.
Testing Procedure
The act elaborates on the testing procedures and methods for special packaging. It designs measurement metrics and parameters for the effectiveness of the special packaging, which include child-resistant effectiveness and tamper-resistant features to detect the easiness of opening and closing the product packaging.
For example, in order to test child-resistant effectiveness, the procedure requires up to four groups of 50 children that have an age between 42 and 51 months. In order to avoid that a child learns how to open a package, a single child can only test a maximum of two packages, and these two packages must have a different design.
1. If the child manages to open the package, the test is deemed as "failed to be child-resistant".
2. If the child can't open the package within 5 minutes, the tester shows him/her how to do so, and tells the child that he/she can also use his/her teeth to try to open the package.
3. If the children, upon instruction, is able to open the package within the successive 5 minutes, the test is still deemed as failed.
A package is considered to be compliant with the PPPA if 85 percent of children – or more – aren't able to open the package within the first 5 minutes, and 80 percent of children – or more – can't open the package upon receiving instructions an trying to open it for additional 5 minutes.
Similar tests are conducted with adults, as the packaging must be "difficult enough" to open for children and, at the same time, allow adults to open it with relative easiness.
You can find the details of the testing procedure in Part 1700.20 of the PPPA.
Third-Party Lab Testing
In order to confirm that your products are compliant with the PPPA packaging requirements, we recommend you to contact laboratories that provide such services.
The following companies are listed on the CPSC official website and can offer Child-Resistant Package Testing services:
SGS
Intertek
AegisCRT
Bird Dog Marketing Group LLC
Burford Research Consultants
Cambridge Materials Testing Limited
General Certificate of Conformity (GCC)
The CPSC requires that importers and manufacturers of 'Special Packaging' products issue a General Certificate of Conformity (GCC).  The GCC is self-issued, by may be supported by lab test results.  Here's an overview of what you'll need to include:
1. Product name and description
2. List of applicable CPSC safety rules and ASTM standards
3. Manufacturer and importer's business information (contact details, mailing address, e-mail address, phone number)
4. Manufacturer information (date, place of the manufacturer)
5. Information about the lab testing company
6. Test reports
You can learn more about how to prepare a GCC in this article.
Labeling Requirements
Part 1700.5 of the PPPA specifies the noncomplying package requirements for household products for the purpose of facilitating seniors in using products that are specially designed or constructed to avoid easy access by children.
This section of the act allows manufacturers and packers to pack the products in noncomplying packaging, i.e. oversized packaging, with warning statements alerting such products should not be used in the presence of children.
Part 1700.5 of the PPPA establishes the requirements for labeling and warnings and the principle of labeling display manner.
The standard requires that the following statement should be shown in the main panel of the non-compliant packaging, according to the requirements of text size, placement, and conspicuousness illustrated in this section:
"This Package for Households Without Young Children"
If the warning statement is too long to fit into the principal display panel, you may shorten the description into sentences that still convey the same meaning, such as:
"Package Not Child-Resistant"