Planning to import or manufacture cosmetics in the United States? In this guide, we explain what you must know about FDA rules, cosmetics labeling, lab testing, documentation, and much more.
Mentioned Products
Makeup products
Haircare products
Skincare products
Bath oils
Nail polishers
Oral hygiene products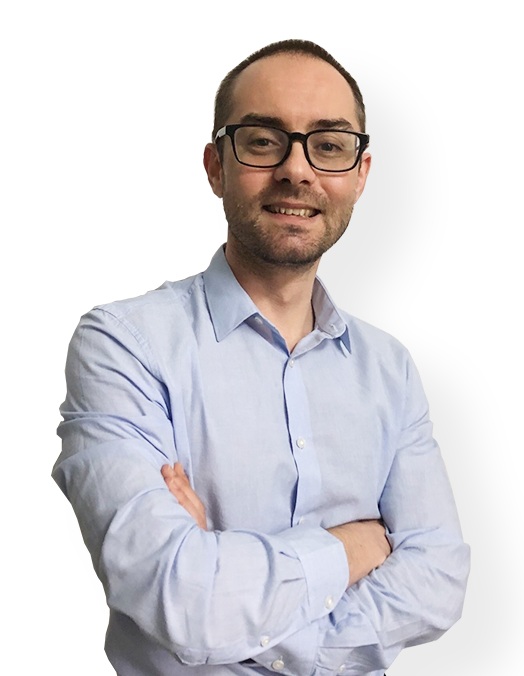 Do you need help with product compliance? (EU & US)
Request a free consultation call today with Ivan Malloci to learn how we can help you with:
Product Requirements Lists
Product Certification
Product & Packaging Labeling
Lab Testing
Food, Drug, and Cosmetic Act (FDCA)
The Federal Food, Drug, and Cosmetic Act (FDCA) are codified into Title 21 Chapter 9 of the United States Code and enforced by the FDA. This act set up requirements for food, drugs, and cosmetics products to ensure they are properly manufactured, assembled, packaged, and labeled to protect the public's safety.
Product Scope
The FDCA defines a cosmetic as a product intended to be used to fulfill the purposes of cleansing, beautifying, or altering the appearance of the users. The following are several examples of products that can be considered as cosmetic:
Moisturizer
Facial cleanser
Face mask
Makeup product
Whitestrips
Oral hygiene product
Freshener
Deodorant
Imported or domestically produced cosmetic products placed in the US market are all subject to the applicable regulations of the FDA.
Cosmetics Ingredients
Generally speaking, the FDCA does not require the ingredients contained in the cosmetic products to be approved by the FDA before they go on the market, with the exception of some kinds of color additives. However, all the ingredients used in cosmetics must be safe for humans.
Prohibited or restricted ingredients
However, the FDA provides a list of substances that are prohibited or restricted in cosmetic products, including:
Bithionol
Chlorofluorocarbon propellants
Chloroform
Halogenated salicylanilides
Hexachlorophene
Mercury compounds
Prohibited cattle materials
Color Additives
The FDCA regulates the use of color additives in cosmetic products and requires that all color additives must be approved by the FDA before they can be used in cosmetic products.
The act regulates ingredients, concentration, specifications, and application areas of the color additives in cosmetic products.
Also, the act separates color additives in two categories:
Color additives subject to batch certification
Color additives exempt from batch certification
Color additives that are subject to certification are primarily made from petroleum. Color additives that are exempt from the FDA batch certification are primarily from the mineral, plant, or animal sources.
Importers and manufacturers can refer to the FDCA to determine the category of the color additives contained in their cosmetic products.
Cosmetics Testing
Although the FDA doesn't provide a list of specific tests required for cosmetic products, manufacturers, importers, or distributors are responsible to ensure that the ingredients of their products are safe for consumers by referring to available safety data on individual ingredients or performing testing that the manufacturer or importer deems relevant to assess product safety.
The FDA proposed two options for manufacturers and importers to cross-check the safety of the ingredients:
Get the safety data from ingredient suppliers (when possible)
Also, qualified cosmetics testing companies should also be able to assess which tests to apply based on the product and its ingredients.
Cosmetic Labeling
The FDCA established the labeling requirements for cosmetic products from the following perspectives:
Placement and size of the display panel, i.e. the part of the packaging visible on retailers shelves
Placement of information on the label
Language standards (all required statements must be in English)
Company name and address
Ingredients
Net quantity content
Warning statements
Other relevant information
Also, the Act devoted a section to address misbranded or misleading cosmetics labeling, that is the labeling information should be genuine and not misleading to the public.
Cosmetic Warning and Caution Statements
The act requires cosmetics that are hazardous to consumers when used in an incorrect way, such as causing dermal discomfort or irritation, or that can cause other forms of physical harm to the users when the product or the packaging is damaged, to be labeled with appropriate warnings, the following is an example:
"Warning – Avoid spraying in eyes. Contents under pressure. Do not puncture or incinerate. Do not store at temperature above 120° F. Keep out of reach of children."
Meanwhile, the act mandates that each ingredient used in a cosmetic product, and each finished cosmetic product must be safe prior to be imported or marketed.
Any cosmetic ingredient or product that has not been substantiated for safety is considered misbranded unless such a product contained a warning statement explaining the potential harm it could cause to the consumers, as for example:
"Warning—The safety of this product has not been determined."
Tamper-Resistant Packaging
The FDCA requires tamper-resistant packaging for certain kinds of cosmetic products, such as mouthwashes, or fresheners. Tamper-resistant visibly noticed by the consumers.
The tamper-resistant features should be either designed into the outer or inner container or packages, such as breakable cap and blister or illustrations so that the users can easily notice if the packaging has been tampered or otherwise damaged.
The package must also bear a non-removable statement informing the consumers of such a function.
Good Manufacturing Practice (GMP)
The act requires cosmetic manufacturers to observe Good Manufacturing Practice (GMP) during the manufacturing process.
The GMP is a set of principles and guidelines for manufacturing products in an organized and hygienic way, even if it doesn't always provide a concrete methodology to accord with such principles. The purpose of adhering to the GMP is to minimize the risk of adulteration or misbranding of cosmetics.
The FDA provides a set of GMP guidelines, which are applicable to the cosmetic, drugs, and food industries, and includes the following:
Building and facilities
Equipment
Personnel
Raw materials
Production
Laboratory controls
Records
Labeling
Complaints
Others
Voluntary Cosmetic Registration Program (VCRP)
The Voluntary Cosmetic Registration Program (VCRP) is an FDA reporting system for cosmetic products open to manufacturers, importers, packers, and distributors in the United States. The program is composed of two parts:
Manufacturer voluntary registration
Declaration of ingredients
The VCRP only applies to the general commercial cosmetic products market in the US. Cosmetic products for professional use, such as products used in beauty salons, spas, or skincare clinics, and cosmetic premiums such as hotel samples, free gifts, and DIY cosmetics used for non-commercial purposes are not included in the program.
After registering in the VCRP system and obtaining a registration number, cosmetic manufacturers may enjoy the following benefits:
a. Get important information about cosmetic ingredients
The FDA will notify cosmetic manufacturers, importers, or sellers if an ingredient is considered harmful and should be banned via the VCRP system's address database. Note that the FDA will not be able to notify you if your product is not in the registration database.
b. Avoid product recalls or other problems due to ingredient issues
The FDA will notify cosmetic manufacturers, importers, or sellers once they find out that a product contains certain kinds of prohibited ingredients or color additives. In this case, the notified party can modify the product formula before the product is imported or sold and thereby lower the risk of a product recall or other problems.
CPSC Regulations Relevant to Cosmetics
Even though cosmetics are generally outside of the scope of the CPSC, some rules or acts might still apply – including the CPSIA and PPPA.
Children's Cosmetics: CPSIA
The CPSIA restricts the lead content of all children's products that include cosmetics to 100 parts per million (ppm). This may also include cosmetic products.
In addition, the use of paint or similar surface coating on children's products must not exceed a lead content limit of 90 ppm, including the packaging of children's cosmetics.
Additionally, the CPSIA limits the use of several phthalates in child care products, including DEHP, DBP, BBP, DINP, DIDP, and DNOP.
Child-Resistant Packaging: PPPA
The Poison Prevention Packaging Act (PPPA) aims at protecting children under 5 years old from poisonings and deaths in cases when children open containers of hazardous products and access the contents.
Certain kinds of cosmetic products, household products, drugs, and dietary supplements are under the scope of PPPA.
The act requires that packaging should be designed or constructed in certain ways that make children under 5 years of age, not able to open it easily. Meanwhile, the package must not be difficult for normal adults to use properly.
Cosmetic products containing at least 10% by weight of low viscosity hydrocarbons, such as some baby oils and bath oils, are required by PPPA to adopt child-resistant packaging.
National Volatile Organic Compound Emission Standards
The Clean Air Act, a federal act enacted by the Environmental Protection Agency (EPA), includes the National Volatile Organic Compound Emission Standards, which sets limits on Volatile Organic Compounds (VOC) for a wide range of consumer products, including cosmetic products like deodorants, antiperspirants, shaving lather, hair products, and perfumes, which generally contain relatively high VOC contents.
National Organic Program Regulations
The National Organic Program (NOP) Regulations, which are under the Organic Foods Production Act of 1990 enacted by the United States Department of Agriculture (USDA), requires that all cosmetic products must be certified before they can be claimed to be "organic".
Cosmetic products that are manufactured in compliance with the NOP regulation standards may be labeled as NOP-certified organic.
ASTM Standards
ASTM Standards for cosmetic products are generally voluntary. However, ASTM Standards are a highly-referred standard system. Therefore, importers and manufacturers can refer to relevant ASTM Standards to improve the safety and quality of their cosmetics.
Examples of ASTM standards
ASTM E640 – Standard Test Method for Preservatives in Water-Containing Cosmetics
ASTM F719 – Standard Practice for Testing Biomaterials in Rabbits for Primary Skin Irritation
ASTM testing
In order to perform ASTM testing for cosmetics, importers can contact lab testing companies like SGS, Intertek, TUV, which have long-standing experience in the industry.
UL Standards
Underwriters' Laboratories is a well-known quality assurance and product testing company. UL has developed its own standards for cosmetic products, including:
UL 2845 – Standard for Sustainability for Personal Care Products
UL 2932A – Standard for Human Health Risk Assessment Process for Personal Care and Cosmetic Products
Cosmetics State Regulations
Some states have also established their own laws and regulations regarding the content safety and labeling of cosmetic products, with some of them being voluntary and some compulsory. Below we list some examples.
California Acts
California Safe Cosmetic Act
The California Safe Cosmetic Act aims to protect the health of consumers by requiring cosmetic manufacturers, importers, or distributors whose business volumes are over $1 million to report the ingredients contained in the cosmetic products that are or could cause harm to consumers.
Hazardous and potentially hazardous ingredients and substances include hazardous chemicals proposed by California Proposition 65.
California Clean Air Act
The California Air Resources Board (CARB) is the Californian air-cleaning agency that mainly concerns diminishing air pollution of all types, from vehicle emissions to cosmetic products, through the Clean Air Act.
The act also regulates the volatile organic compounds (VOC) emissions from cosmetic products by setting the VOC limits for a variety of products including hairsprays, fragrances, or nail polish, all of which contain a relatively high amount of VOC.
California Organic Products Act
The California Organic Products Act (COPA) concerns the organic matters contained in food and cosmetic products, which requires that cosmetic products sold as organic must contain at least 70% of organically produced ingredients.
California Cruelty-Free Cosmetics Act
According to the California Cruelty-Free Cosmetics Act, it is illegal to sell or import any cosmetic final product or any component of the product that has been tested on animals.
California Proposition 65
California Proposition 65 is one of the most influential and comprehensive acts that concern the safety of a wide range of consumer products, regulating the concentration of hazardous chemical substances contained in the products.
The act has proposed a list of toxic chemicals that can be found in consumer products, which now contains more than 900 kinds of substances, with the number that keeps increasing annually.
Louisiana State, Food, Drug, and Cosmetic Law
The Louisiana State, Food, Drug, and Cosmetic Law regulates ingredients, labeling, advertising, registering, GMP, and other aspects of manufactured, imported, and distributed cosmetic products.
Florida Drug and Cosmetic Act
The Florida Drug and Cosmetic Act concern the safety issue of cosmetic products, aiming at preventing adulteration, contamination, and misbranding of cosmetic products manufactured or imported in the State.
Amazon Requirements for Cosmetics
Amazon classifies many beauty and personal care products as dangerous goods – or Hazmat. Here are a few examples:
Nail polish
Tanning lotions
Perfume
Hair dyes
Products classified as Hazmat are subject to a review process that requires the seller to submit a Safety Datasheet.
Learn more
Other Requirements
Country of Origin
Cosmetics products imported to the United States are required to bear the Country of Origin (COO) label in a permanent fashion.
Examples
Made in Costarica
Made in Brazil
Made in Japan
Made in Korea
Label file
In order to avoid misunderstandings, importers can create a country of origin file and share it with the manufacturer. Common formats for the files include .ai or .eps.
Fair Packaging and Labeling Act (FPLA)
The Fair Packaging and Labeling Act (FPLA) requires consumer products, including cosmetic products, to be labeled properly to ensure they are providing the consumers enough and accurate information regarding the identity, content, quantity, manufacturer, importer, and distributor's information.
Product Packaging
Importers should also consider the compliance of product packagings, such as materials selection, packaging labeling, and recycling requirements.
Heavy Metals Restrictions
Heavy metals such as lead, cadmium, mercury are restricted substances to be used in consumer products and packaging in many states. Importers should also substantiate whether their products contain an excessive amount of restricted heavy metals by contacting lab testing companies like Intertek, SGS, TUV, QIMA to perform the relevant assessments.
Labeling Requirements
The information displayed on the product labels, such as the COO mark, must also be printed in the packaging, when relevant.
Bag Suffocation Warning
Some states require a suffocation warning label on polybags, to demonstrate the potential suffocation hazard. This requirement is also enforced by Amazon.
Additional Resources
1. States with Toxics in Packaging Laws (Link)
2. Bag Suffocation Warning (Link)