The Consumer Product Safety Improvement Act (CPSIA) is applicable to all toys and other children's products sold in the United States. In this guide, we list toys, babywear and other (often less obvious) products covered by CPSIA.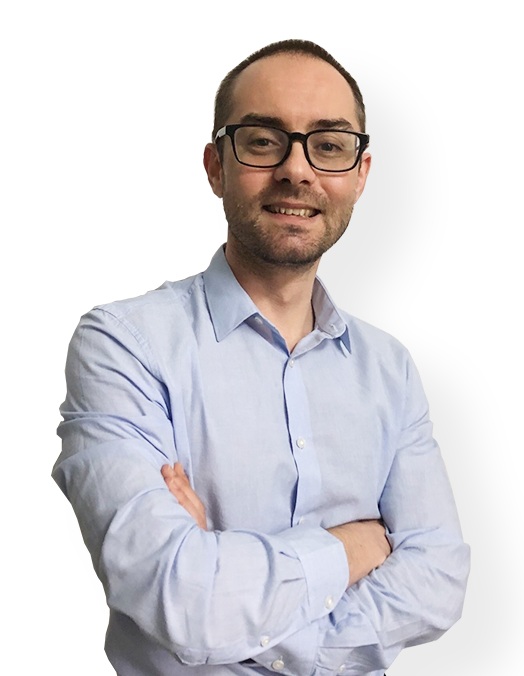 We Help Brands & Importers With Product Compliance (US & EU)
Book a free consultation call today with Ivan Malloci to learn how we can help you with:
Product Requirements Lists
Product Certification
Product & Packaging Labeling
Lab Testing
Children's Toys
CPSIA compliance is mandatory for toys products that are intended for use by children of 12 years old or younger. As children can be hurt by unsafe toys in many ways, such as choking, burns, and poisoning, therefore, toy products must be compliant with all relevant ASTM safety standards as required by CPSIA.
Most children's toys are covered by ASTM F963 regarding the potential hazards and safety requirements.
Examples
Plastic toys
Plush toys
Toy vehicles
Children's Clothing & Babywear
CPSIA covers all children's clothing and babywear as it can be dangerous for children. For instance, a child can be strangled with hood or drawstring found in many children's clothing or babywear.
Also, children might choke on buttons that come loose on their clothing or get burned if their clothes catch fire. Finally, there are specific requirements for children's clothing with strings.
As such, children's clothing or babywear may need to comply with the ASTM standards such as ASTM F1816 and ASTM D1230.
Examples
Children jackets
Children socks
Children sleepers
Children romper
Children beanie hats
Children's Footwear
Footwear that is non-compliant with CPSIA is subject to force recalls. In fact, CPSC has recalled children's shoes due to laceration hazards cause by sharp edges. More in general, children's footwear must be compliant before entering the US market.
CPSIA also regulates hazardous substances such as lead and phthalate in all children's product including footwear. In addition, the use of paint or surface coating on children's shoes must not exceed 90 ppm.
Examples
Children sandal
Children sneaker
Children snow boots
Children lace shoes
Children sports shoes
Children's Jewelry
Children's jewelry can be dangerous and cause harm to children. From the exposure to cadmium and lead to swallowing small metal jewelry components, non-compliant children's jewelry might result in heavy fine or force-recall.
As such, CPSC has worked with the ASTM to develop ASTM F2923 standard for addressing the potential hazards associated with children's jewelry, such as chemical exposure, hazardous liquids, nickel sensitization, and strangulation.
Examples
Children necklaces
Children rings
Children bracelets
Children earrings
School and Stationery Items
School and stationery products are generally used by both children and adults. However, by the CPSIA definitions, if the product is appropriate and potentially used by children, then it must also be compliant with CPSIA.
For instance, stationary items such as pencil or crayons must not contain excessive hazardous substances such as lead, nickel, and mercury. Also, children may be vulnerable to laceration hazards caused by pencils or any other sharp-edge stationery items.
Examples
Pens and pencils
Highlighters and markers
Crayons and paints
Papers and notebooks
Scissors and staplers
Children's Furniture
Children's furniture sets designed primarily for children 12 years of age or younger are also considered children's products. That's including furniture that is decorated with childish themes, sized for children or ordinarily marketed to children.
With that said, children's furniture such as children's chairs must be compliant with CPISA before entering the US market.
Further, certain children's products are subjected to specific ASTM standards, for instance, ASTM F2613 – Safety Specification for Children's Chairs and Stools, and ASTM F2906 – Standard Consumer Safety Specification for Bedside Sleepers.
Examples
Children's high chairs
Children's bed
Children's mattresses
Children's chairs
Children's beanbags
Baby's Cribs and Bassinets
Baby's cribs or bassinets are also covered by the CPSIA, and they must meet certain specific safety requirements. Also, they are considered as durable products.
Manufacturers or importers of durable infant or toddler products, which are defined as products that are intended for children 5 years of age or younger, are required to provide postage-paid product registration cards with each product and place a permanent information label on the products.
In addition, durable infant or toddler products are subject to specific ASTM standards such as ATSM F2236 – Standard consumer safety specification for soft infant and toddler carriers.
Examples
Children's cribs (Full-size)
Children's cribs (Non-full-size)
Children's travel crib
Children's portable bassinets
Baby' Strollers and Carriers
Strollers and carriers intended for use by children under the age of 5 years are also considered as a durable infant or toddler products, for which additional safety requirements might apply, to minimize the risk of deaths and injuries associated with the use of products.
Baby's strollers and carriers shall not contain excessive lead or phthalate on its surface coating, and they must be supported with relevant test reports or certifications. Further, ASTM F833 and ASTM F2236 provide safety specifications for strollers and carriers to ensure safety requirements.
Additional Resources
1. The Consumer Product Safety Improvement Act (CPSIA)
2. CPSIA Tracking Label Guide For Importers & Amazon Sellers
3. CPSIA Children's Product Certificate (CPC)
4. CPSIA and ASTM F963 Product Lab Testing
5. Amazon Toys & Children's Products Requirements For Sellers