Footwear imported and manufactured in the United States is covered by various regulations, standards, substance restrictions, labeling, and testing requirements. Further, additional requirements apply to protective footwear and children's footwear.
In this guide, we explain what you need to know about the OSH Act, 16 CFR Part 1610, California Proposition 65, and other compliance requirements for footwear.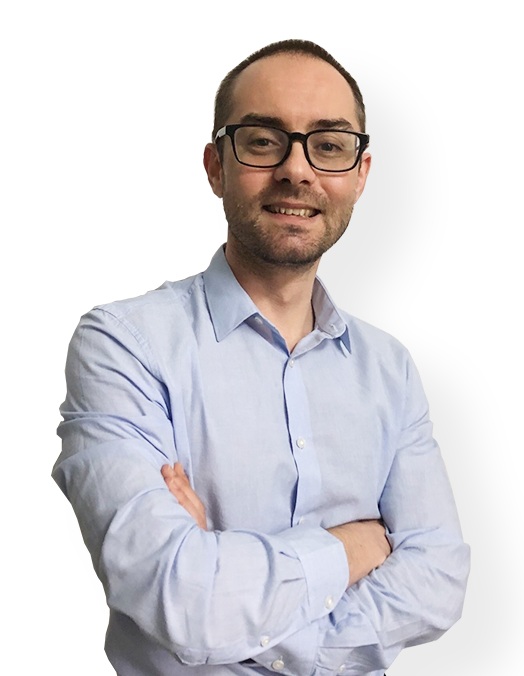 Do you need help with product compliance? (EU & US)
Request a free consultation call today with Ivan Malloci to learn how we can help you with:
Product Requirements Lists
Product Certification
Product & Packaging Labeling
Lab Testing
Safety Shoes and Work Footwear: OSH Act
If you are importing workers' shoes to the US, your products should adhere to the Occupational Safety and Health Act (OSH Act)'s requirements, which intend to protect the safety of employees at the worksite.
Employers must provide personal protective equipment (PPE), such as workers' shoes, gloves, and protective garments, to the employees at worksites that might pose physical threats to them.
Standards for working footwear
The Occupational Safety and Health Administration (OSHA) requires employers to provide protective footwear to employees when working in areas that might present potential hazards and could lead to consequences such as the following:
a. Foot injuries caused by objects that can fall, roll, or pierce the sole
b. Dangers including electric shock or static discharge
The OSHA mandates that protective footwear must comply with one or more of the following consensus standards:
a. ASTM F2412 – Standard Test Methods for Foot Protection
b. ASTM F2413 – Standard Specification for Performance Requirements for Protective Footwear
c. ANSI Z41 – American National Standard for Personal Protection – Protective Footwear
Requirements
The OSHA mandates that employers comply with the requirements set in 29 CFR Part 1910.
General requirements
29 CFR Part 1910.132 requires the employer to perform a workplace hazard assessment to determine the necessity of using PPE, such as protective footwear, based on the possible presence of hazards and verify via a written certification that they have performed the workplace hazard assessment.
The employer must also provide employees with proper personal protective equipment and training relevant to said PPE.
Foot protection
29 CFR Part 1910.136 mandates that protective footwear should comply with standards incorporated by reference, such as ASTM F2412, ASTM F2413, or ANSI Z41.
While ASTM F2412 is a test method that requires protective footwear to resist potentially dangerous hazards such as chainsaw cuts and electric shocks, ASTM F2413 includes tests requiring the protective footwear to fit the wearer, function, and perform as designed.
Standard for the Flammability of Clothing Textiles (16 CFR Part 1610)
16 CFR Part 1610 is a standard published under the Flammable Fabrics Act (FFA). Its goal is to prevent the risk of injury and fatality by providing procedures for testing and rating the flammability of textile items, including some types of footwear.
Product scope
In addition to other products, 16 CFR Part 1610 covers footwear that is:
a. Made entirely or partially of hosiery or
b. Attached to a piece of clothing
Requirements
16 CFR Part 1610 require the burn time of plain and raised textile fabrics to fall within a specific range (e.g., 3.5 to 7 seconds) for their use to be deemed acceptable in the manufacture of covered products.
| | | |
| --- | --- | --- |
| | Plain surface textile fabrics | Raised surface textile fabrics |
| Class 1 – Normal Flammability | Burn time: > 3.5 seconds – Can be used for clothing | Burn time: > 7 seconds – Can be used for clothing |
| Class 2 – Intermediate Flammability | Not applicable | Burn time: 4-7 seconds – Can be used for clothing |
| Class 3 – Rapid and intense burning | Burn time: < 3.5 seconds – Cannot be used for clothing as it is dangerously flammable | Burn time: < 4 seconds – Cannot be used for clothing as it is dangerously flammable |
ASTM Standards: Footwear
Sending your footwear products for testing against ASTM standards helps to ensure their safe use, even if many of these standards are voluntary. Additionally, if federal or state regulations cite or incorporate relevant standards, it becomes mandatory to comply with them.
Examples
Here are some examples of ASTM standards that cover footwear:
a. ASTM F2232 – Standard Test Method for Determining the Longitudinal Load Required to Detach High Heels from Footwear
b. ASTM F2892 – Standard Specification for Performance Requirements for Soft Toe Protective Footwear (Non-Safety / Non-Protective Toe)
c. ASTM F1818 – Standard Specification for Foot Protection for Chainsaw Users
d. ASTM F539 – Standard Practice for Fitting Athletic Footwear
e. ASTM F1117 – Standard Specification for Dielectric Footwear
Requirements
ASTM footwear standards have different requirements that depend on the type of footwear and its intended purpose.
We list below some examples of requirements found in the standards above:
a. ASTM F2232: Proper performance of this test method requires the height of the footwear's heel to be 20 mm (13/16 in.) or more
b. ASTM F2892: This specification requires footwear devices to be puncture resistant
c. ASTM F1818: This standard requires foot protective devices to be resistant to cuts by power chainsaws
d. ASTM F539: This standard requires athletic footwear, such as those for running, tennis, and basketball, to properly fit the wearer
e. ASTM F1117: This standard requires dielectric overfoot and overshoe footwear to provide the wearer with added insulation and isolation
Footwear Labeling
This covers some labeling regulations that apply to footwear, such as the Country of Origin mark. Note that some of these regulations only apply to certain types of footwear.
Guides for Select Leather and Imitation Leather Products (16 CFR Part 24)
If your imported footwear includes leather parts, they fall under the scope of the FTC's 16 CFR Part 24, which regulates the labeling of leather products. According to the regulation, it is considered misleading to inaccurately specify the leather type, including but not limited to the following:
Kind
Grade
Quality
Material content
Thickness
Durability
Non-genuine leather
For example, if the leather shoes are made of non-genuine leather materials, you should specify on the product label or instructions that the shoes are not made of leather, by using terms such as the following:
Not leather
Imitation leather
Simulated leather
Vinyl
Vinyl-coated fabric
Plastic
Additionally, importers should exercise caution when describing leather shoes to avoid misleading the buyer, by using terms such as the following:
Waterproof
Dustproof
Warp proof
Scuff proof
Scratch proof
Scuff resistant
Scratch-resistant
For more detailed information, you can check FTC's guidelines on leather labeling.
Rules and Regulations Under the Wool Products Labeling Act (16 CFR Part 330)
16 CFR Part 300 – the Wool Products Labeling Act – covers products that contain wool, including slippers. Note that the act does not cover other types of footwear.
The Act requires covered wool products to have labels that carry information such as the following:
a. Fiber content (e.g. "98% wool 2% nylon")
b. Registered identification numbers
c. Name of manufacturer and business
Country of Origin Marking (19 CFR Part 134)
19 CFR Part 134 requires that products sold in the US market must have labels indicating their country of origin. The mark for the country of origin must be permanently printed, stamped, or otherwise affixed to the product or its packaging, instead of merely displayed on a sticker.
Examples
Made in China
Made in Vietnam
Made in Malaysia
Made in India
Made in Mexico
Label file
It is necessary to create a file specifically for the document of the country of origin and share it with your manufacturer before mass-producing your product. We recommend that you use .ai or .eps formats when creating the file.
Made in USA Labeling Rule (16 CFR Part 323)
The term "Made in the United States" applies to, and should appear on labels of, products of US origin.
16 CFR Part 323 prohibits unfair or deceptive labeling practices insofar as describing a product as "Made in the United States" when said product was not made in the USA. According to the CFR, products should only bear the label "Made in the United States" under the following circumstances:
a. The product was processed or fully assembled in the United States
b. A significant amount of product processing occurred in the United States
c. All ingredients or parts of the product were produced and sourced within the United States
Federal Insecticide, Fungicide, and Rodenticide Act (FIFRA)
The Federal Insecticide, Fungicide, and Rodenticide Act (FIFRA) regulates how pesticides and pesticide devices are registered, distributed, and sold in the United States. According to the FIFRA, a pesticide is a substance or mixture of substances that can be used for pest control purposes.
Product scope
The FIFRA covers pesticides and pesticide devices. The act may apply to footwear that has been treated with pesticides or footwear packaging that contains pesticidal claims (e.g. antimicrobial, or moisture-wicking).
Requirements
Below we list some of the FIFRA requirements.
Registration
Companies seeking to register their pesticide products for sale in the United States should consult the Pesticide Registration Manual. It describes how the US Environmental Protection Agency reviews and makes decisions regarding the registration and use of a pesticide product.
The manual also provides pesticide registrants with information regarding their responsibility before, during, and after the EPA has reviewed their application.
Labeling
The FIFRA requires registered pesticide products to display labels that carry the following information:
Product's name, brand, or trademark
Manufacturer's or registrant's name and address
Net contents
Product registration number
Producing establishment's number
Ingredient statement
Warning or precautionary statements
Usage instructions
Use classification
The FIFRA forbids companies to provide the public with health claims regarding their marketed pesticide products, unless:
a. The EPA has approved and registered the product
b. The product is exempted from registration requirements
Testing
Pesticides, including those used on textiles to protect against microbes or pests, must pass testing evidencing that the product does not pose an unreasonable risk when it is used according to the usage instructions.
Children's Footwear: CPSIA
The Consumer Product Safety Improvement Act (CPSIA) covers children's products, including footwear for children of 12 years or younger. Ensuring CPSIA compliance involves lab testing, the creation of a tracking label and a children's product certificate (CPC).
Requirements
The CPSIA generally requires importers and manufacturers of children's products, including children's footwear, to:
a. Ensure said products comply with relevant children's product safety rules
b. Send their products for compliance testing at a CPSC-accepted accredited lab
c. Provide a written Children's Product Certificate (CPC) as evidence of compliance
d. Place a permanent tracking label on the product
California Proposition 65
California Proposition 65 was enacted to regulate the concentration of hazardous substances in the products manufactured, imported, and sold in California. It also allows consumers to make informed decisions about protecting themselves from chemicals that could cause cancer, birth defects, or other forms of reproductive harm.
Proposition 65 currently includes more than 800 kinds of toxic or dangerous chemicals, and every year more chemicals are added to its list.
When importing footwear products to the US, importers should ensure that their products comply with Proposition 65.
Examples of restricted substances
Proposition 65 restricts many substances, such as the following:
California Proposition 65 lab testing
To verify the compliance of the footwear products, importers should contact a third-party lab-testing company for product compliance tests before mass import.
Note that most footwear manufacturers in China and Southeast Asia are not able to provide lab test reports that show compliance with Proposition 65.
Testing costs
California Proposition 65 testing costs are calculated based on factors such as the following:
a. The number of materials (e.g. inner sole, outer sole, upper leather, and textile parts)
b. The number of components (e.g. buttons and zippers)
Shoes and other footwear often consist of numerous materials and components, which therefore might drive up the testing cost.
Click here to find a list of companies that provide California Proposition 65 lab testing services.
Warning Labeling
Instead of sending your product for third-party testing against the requirements in Proposition 65, it is permissible to attach a warning label to the product or its packaging. When applicable, this is the only acceptable alternative to third-party testing.
Risks
Certain materials and parts used in the manufacture of footwear might contain excessive amounts of heavy metals and chemicals that are restricted by California Proposition 65. Here are a few examples:
a. Zippers, buttons, and other parts containing excessive amounts of lead
b. PU leather and PVC containing excessive amounts of phthalates
c. Dyes and coating containing excessive amounts of lead
Product Packaging
Footwear products in the United States must be packaged per relevant rules and regulations, such as the Uniform Packaging and Labeling Regulation (UPLR) and the Model Toxics in Packaging Legislation.
Uniform Packaging and Labeling Regulation (UPLR)
The UPLR has been adopted by most states in the US and covers several product categories, one of them being footwear. The UPLR requires the provision of labeling content such as the following:
Declaration of identity (e.g. product name)
Declaration of responsibility (e.g. manufacturer name and address)
Declaration of quantity
The regulation has several other requirements, such as the following:
a. The quantity declaration label should take up the bottom 30% of the display panel
b. The display panel size should be calculated by multiplying the package's height by its depth
c. The lettering should be conspicuous
d. The color of the information should contrast with its background
Model Toxics in Packaging Legislation
In 1989, the Toxics in Packaging ClearingHouse (TPCH) developed the Model Toxics in Packaging Legislation to reduce the usage of the four following heavy metals, none of which should exceed 100 ppm, in packaging and components of such that are distributed across the United States:
Lead
Mercury
Cadmium
Hexavalent Chromium
The TPCH updated its legislation in 2021 to include new methodologies and recommendations for identifying and regulating other dangerous chemicals in packaging, as well as perfluoroalkyl and polyfluoroalkyl substances (PFAS) and ortho-phthalates. This update, as well as the original, may also apply to packaging for footwear in the United States.
The legislation was intended to be adopted by individual US states, which 19 did, to maintain uniformity in the regulation across different states.