Planning to import and sell leather products in the United States? In this article, you will learn the basics of regulations and labeling requirements applicable to leather products.
Mentioned Products
Leather footwear
Leather wallets
Leather apparel
Leather bags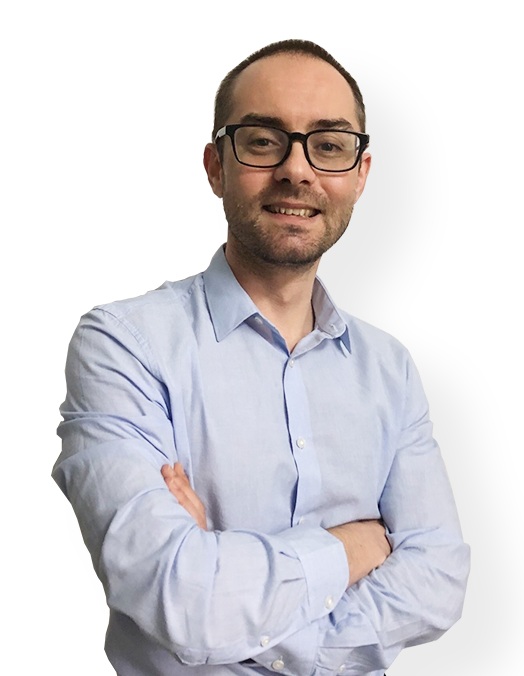 Do you need help with product compliance? (EU & US)
Request a free consultation call today with Ivan Malloci to learn how we can help you with:
Product Requirements Lists
Product Certification
Product & Packaging Labeling
Lab Testing
California Proposition 65
California Proposition 65 sets maximum limits for toxic substances that may cause cancer and birth defects in consumer products. If you intend to sell products in the U.S. state of California, you must comply with this mandatory regulation – which also covers consumer goods made of leather
Leather products containing excessive amounts of restricted substances are not legal to import and sell in California.
Examples of restricted substances
Lead
Cadmium
Mercury
Phthalates
Leather dust
Warning Labeling
California Proposition 65 third-party testing is not mandatory for importers. But without lab testing, you must attach a warning label to the product or its packaging if the products contain chemicals that might cause cancer, birth defects or other reproductive harm.
However, you can avoid the warning label through third-party testing.
California Proposition 65 Lab testing
We recommend that you book lab testing before you import leather products to the United States. It is the only way to verify that your leather product is California Proposition 65 compliant.
In fact, most leather products manufacturers in Asia are unable to provide CA Prop 65 test reports.
Testing costs
The California Proposition 65 testing cost starts at around $200. It also depends on the number of products, materials, and colors.
Testing companies
You can find more California Proposition 65 lab testing companies' information here.
Risks
Artificial leather (e.g. PU) may contain excessive amounts of regulated heavy metals and chemicals, such as lead and cadmium. This is also the case for coatings, dyes and printing inks used on authentic leather.
CPSIA
CPSIA regulates all children's products including children's leather products sold in the United States. This includes toys, wallets, bags, apparel and other leather goods for children. CPSIA defines the children's product as products that intended for children of 12 years old or younger.
CPSIA Testing
Third-party lab testing is mandatory for all children's products when importing in the United States. Also, you can only book the lab testing companies from on the CPSC accepted labs list. Otherwise, the test report is not valid and recognizable.
CPSC accepted testing companies can also help you to confirm ASTM and CPSC standards for your leather products.
List CPSC approved testing companies
Bureau Veritas
QIMA
SGS
TUV
Intertek
Find more CPSC approved testing companies here.
Costs
CPSIA lab testing costs around $300 per product, and it depends on the number of products, applicable standards, materials, and colors. As such, it's more expensive to test a collection of leather wallets in 5 different colors, compared to a range of leather goods made of the same leather type.
Learn more
Read more about CPSIA and ASTM lab testing here.
Children's Product Certificate (CPC)
Importers must also issue a CPC for the children's leather products. The CPC is a self-issued document with information about your leather products including company name, address, applicable standards, and the test result from a CPSC approved testing company.
Content Summary
1. Product name and description
2. List of applicable and mandatory ASTM and CPSC standards (e.g ASTM F963)
3. Importer information (name, address, email, phone)
4. Contact information of the person with access to the test report (name, address, email, phone)
5. Manufacturing location (city, province, country) and date (month, year)
6. Testing date (month, year) and location (city, province, country)
7. CPSC accepted third-party lab testing company (company, contact person, address, phone, email)
CPSIA Tracking Label
Leather products sold in the United States must also carry a CPSIA tracking label including with the information below:
Importer company name
Production location
Production date
Batch number
Example
The Leather Company LLC
Production Location: Guangzhou, China
Production Date: July 2021
Batch Number: ABC01-072021-GZ1-CN
Label file
Suppliers have no responsibility to create the tracking label for you. You need to create a tracking label with all the required information and provide the following information to the supplier such as:
Print position
Dimensions
Colors
Print type
Country of Origin
Country of origin marking is mandatory for leather products that are sold in the United States, the product must have a permanently affixed country of origin label.
Examples
Made in China
Made in Vietnam
Made in the Philippinescoar
Made in Portugal
Label file
Before product mass production, you should create a country of origin file in .ai or .eps formats and then submit it to your manufacturer.
US Leather Labeling
The Federal Trade Commission (FTC) provides the guides for selecting leather and imitation leather products in 16 CFR Part 24. You shall not misrepresent your products with any material aspect of the product. It also provides you with suggestions on how to correctly label your leather products.
Leather clothing
The federal law requires that leather clothing products should have a label that contains the information below:
Fiber and material content
Country of origin
Identity of the manufacturer
Care instructions
Disclosure of simulated leather (if applicable)
The label should be clearly and visibly located in the product, written legibly and permanently.
Leather footwear
You must disclose the use of imitation or artificial leather when used in your product.
For example, you must disclose your leather footwear's material on the label such as:
Simulated leather
Embossed leather
Processed leather
Any additional information about leather material
Other leather goods
For other leather goods such as leather wallets or leather bags, the requirements are similar to leather footwear and leather clothing.
You will need to disclose all applicable information related to the product such as material content, country of origin, manufacturer's identity, and care instruction.