Phthalates are a group of chemicals used to improve certain material characteristics in plastics, also known as plasticizers. Unfortunately, phthalates may also cause infertility, obesity, and cancer.  It's therefore not surprising that phthalates are subject to increasingly strict regulations – especially when it comes to infant and children's products.
That said, phthalates regulations also cover food packaging, kitchen utensils, and other products. Keep reading, and learn what importers, exporters, and manufacturers must know about US phthalates restrictions and lab testing.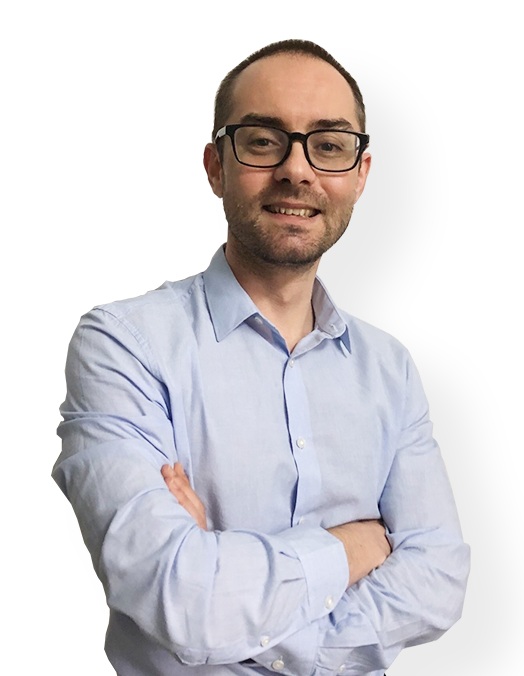 We Help Brands & Importers With Product Compliance (US & EU)
Book a free consultation call today with Ivan Malloci to learn how we can help you with:
Product Requirements Lists
Product Certification
Product & Packaging Labeling
Lab Testing
What are Phthalates?
Phthalates are a group of chemicals that are often added to plastics, rubber, coating materials, and adhesives to enhance the flexibility, transparency, and longevity of these products. In other words, it helps to improve overall quality – which is essential for many products and uses.
Here some examples of the most common phthalates found in consumer products:
DINP
DCHP
DIDP
DEHP
DPENP
DHEXP
DBP
BBP
DEP
DIBP
There are some scientific findings that associate phthalates with the hormonal disruption in the human body and other health issues like male fertility decrease, diabetes, breast cancer, obesity, and metabolic disorders.
For this reason, phthalates have been regulated by several Federal agencies such as the CPSC and the FDA.
Are Phthalates banned in the United States?
The Consumer Product Safety Commission (CPSC) announced the permanent prohibition of children's toys and child care products that contain more than 0.1% by weight of phthalates that are considered toxic.
The FDA also limits the use of phthalates in certain consumer products, such as food contact materials. Several states like California, Washington, and Vermont, have adopted their own phthalates restrictions.
Which products and materials may contain Phthalates?
Phthalates are mainly found in plastic products or products that contain plastic components. Here some examples of categories of consumer products that might contain phthalates:
As an example, phthalates are often added to the PVC used to manufacture food packaging, in order to enhance heat tolerance, sealing performance, and moisture vapor transmission capabilities. They are also widely used in medical devices like blood bags, tubing, catheters, and disposable gloves to increase pliability and comfort.
Further, phthalates may also be used in coatings used on non-plastic products, such as leather goods. As such, it's often necessary to get non-plastic products phthalates tested.
Phthalate Product Regulations Overview
CPSIA: Children's Products
The Consumer Product Safety Improvement Act (CPSIA) addresses the safety of children's products. As such, it also regulates the use of chemicals such as phthalates, lead, and other dangerous substances that might be commonly found in children's toys and childcare products.
In particular, title 16 CFR Part 1307 restricts the concentration value of 8 kinds of phthalates to a maximum of 0.1% by weight in children's toys and child care products that are intended to be used by children under the age of 12 years old. These phthalates are:
DEHP
DBP
BBP
DINP
DIBP
DPENP
DHEXP
DCHP
Examples of children's toys and child care products that might contain phthalates include the following products:
Potty seats
Stationery products
Bath books
Action figures
Dolls
Squeeze toys
Electric toys
Lab testing
The CPSC requires importers to conduct third party testing for plasticized component parts in a children's toy or child care article, excluding components that are inaccessible to the children (i.e. the internal part of a toy).
Also, according to the CPSC's website, components built with certain materials that are known not to contain phthalates are not required to be phthalate-tested. In particular, components and parts of children's toys made of the following materials are exempted from phthalate tests:
PP
PE
HIPS
ABS
GPPS
MIPS
SHIPS
Manufacturers and importers must contact a CPSC-accepted lab in order to arrange lab testing. Test reports issued by companies that are not on this list are not accepted by the CPSC.
Manufacturers and importers shall also issue a copy of the Children's Product Certificate, which represents proof of compliance showing that the products comply with the restriction on phthalates.
FDA 21 CFR: Food Contact Materials
The FDA deauthorizes the use of 26 kinds of phthalates starting from 2018. Particularly, the amendments involve several regulations concerning food additives and food contact materials.
For example, Title 21 Part 178.3740 Plasticizers in polymeric substances, requires that the concentration of butyl benzyl phthalate, also known as BBP, contained in the food contact polymeric substances shall be lower than 1% by weight.
Similar restrictions also apply to the following phthalates:
Phthalate State Regulations
Some states in the US have developed their own regulations limiting the use of phthalates in consumer products to protect public health.
California Proposition 65
California Proposition 65 is a regulation enforced in the state of California restricting the use of more than 900 kinds of toxic chemical substances used in consumer products. It requires that consumer products manufactured, imported, or sold in California must conform to the chemical restriction requirements and such products should not pose harm to the users.
There are six phthalates listed on Proposition 65 because they can cause birth defects, brain damage, reproductive harm, or cancers to the users. These phthalates are:
BBP
DBP
DEHP
DIDP
DINP
DNHP
Manufacture, import, or distribute children's toys and child care products containing more than 0.1% of phthalates by weight are prohibited in California.
Washington's Children's Safe Products Act
Washington's Legislature passed the Children's Safe Products Act in 2008 to limit the use of six kinds of phthalates, lead, and cadmium in children's products sold in Washington.
This act prescribes that children's products are prohibited to market in Washington if containing more than 0.1% by weight of phthalates or phthalate composites of the following:
DCHP
DEP
DIBP
DBP
DNHP
BBP
Manufacturers or importers of children's products are required to report to the enforcement authorities if their products contain any of the aforementioned phthalates.
Vermont Bans on Phthalates in Children's Products
The state of Vermont prohibits the manufacturer and marketing of food packaging and children's products containing phthalates.
Maine's Act To Protect the Environment and Public Health by Further Reducing Toxic Chemicals in Packaging
Maine forbids the sales of food packaging containing phthalates. In particular, printing materials on the packaging, inducing inks, dyes, pigments, adhesives, stabilizers, coatings, plasticizers or any other additives, shall not contain any amount of phthalates.
Although the act is already passed, it will only be enforced starting by January 1, 2022.
Phthalate Lab Testing
Due to the various applications of phthalates in a broad range of consumer products and the difference in limitation and requirements by regulations, some lab testing companies offer so-called 3P, 6P, 7P, 8P, 15P, and 16P phthalates testing services.
For example, some lab testing companies offer phthalates testing according to the 8 phthalates restricted by the CPSIA. These services are called 8P testing services. Similarly, phthalates test in accordance with the California Proposition 65 would be 6P tests, since the number of restricted phthalates is 6.
Lab testing costs concerning the content of phthalates start at US$90-100 per unit. Labs that offer customized phthalates testing services include:
SGS
UL
Eurofins
TUV SUD
QIMA
Compliance Risks
Plastics used to manufacture everything from watch straps to toys and food packaging contains, to this day, excessive amounts of phthalates. In fact, excessive phthalate content is one of the more common reason for forced product recalls – and failed lab tests. Keep in mind that products manufactured in China, and other countries, are not necessarily made with US phthalate regulations in mind.
It's therefore risky to buy products that are manufactured for other markets, or work with suppliers that don't have experience procuring compliant materials.