Intertek has established itself as one of the world's leading testing and certification companies. Headquartered in London, the company offers certification and testing services to brands, importers, and manufacturers desiring to ensure the safety of their products.
Intertek also has numerous accreditations, such as A2LA, UKAS, and ISO 17021.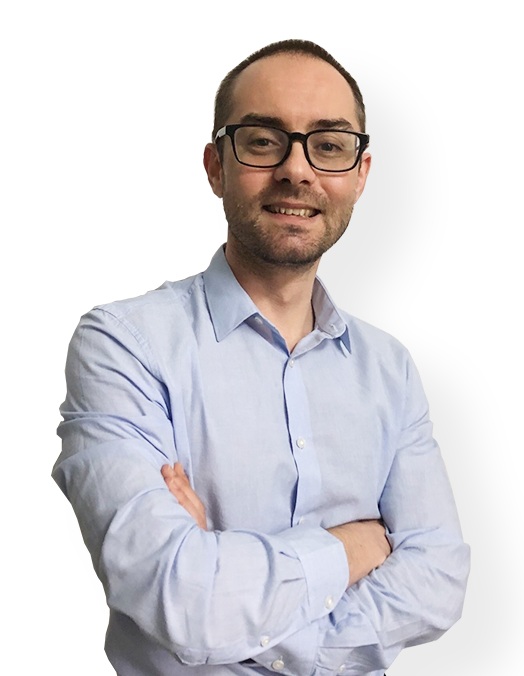 We Help Brands & Importers With Product Compliance (US & EU)
Book a free consultation call today with Ivan Malloci to learn how we can help you with:
Product Requirements Lists
Product Certification
Product & Packaging Labeling
Lab Testing
Company history
Intertek has a history spanning over 130 years. In 1896, Thomas Edison established the Lamp Testing Bureau. The name was then changed to "Electrical Testing Laboratories", ETL for short.
During the following century, Inchcape (an international testing group) acquired ETL. In 1996, Charterhouse Development Capital bought Inchcape and rebranded it as Intertek Testing Services (Intertek for short).
As Intertek grew, it acquired FIT Italia, Germany's KJ Tech, and US's Acumen Security. Alongside expanding to other countries around the world, it also purchased Malta's Aldo Abela Surveys (AAS), UK's NTA Monitor, and US's Alchemy.
Today, Intertek is an accredited testing and certification company that provides services to clients who sell their products in various markets around the world. This guide features some of the countries and markets in which Intertek has considerable influence, as well as the certification and testing services it offers and its accreditations.
HQ: 33 Cavendish Square, London W1G 0PS, United Kingdom
Countries and markets
Intertek provides testing and certification services in many markets, including North America, the United Kingdom, the European Union, and Australia. The following sections explore some of Intertek's offered services, for the abovementioned markets.
United States and Canada
Intertek offers certification and testing services to ensure product compliance with the CPSIA, FCC Part 15, the OSH Act, and other regulations in the United States.
The Occupational Safety and Health Administration (OSHA) has designated Intertek as a Nationally Recognized Testing Laboratory (NRTL) in the United States. Intertek is also accredited to carry out testing and certification services in the US by entities such as the American Association of Laboratory Accreditation (A2LA) and the American National Standards Institute (ANSI).
Similarly, the Standards Council of Canada recognizes Intertek as a Testing Organization and Certifying Body for the purpose of testing electrical appliances, gas-fueled appliances, and building materials.
Intertek offers ETL certification services for the US and Canadian markets. Products bearing Intertek's ETL Listed Mark are deemed to be compliant with relevant regulations and can be sold in the North American market.
Standards
Intertek offers product safety testing services against the following standards for the North American market:
ASME standards
ASTM standards
ANSI standards
CSA standards
NFPA standards
US locations
Intertek's offices and labs can be found in many US states, including:
Alabama
California
Georgia
Kentucky
Michigan
Oklahoma
Texas
Canadian locations
Intertek's Canadian offices and labs are in the following locations:
Alberta
British Columbia
Manitoba
Newfoundland and Labrador
Nova Scotia
Québec
Saskatchewan
United Kingdom
Intertek has been accredited by the IECEE to test and certify electrical equipment for medical use, electronics, and other products. Intertek has also been accredited by the United Kingdom Accreditation Service (UKAS) to be a testing laboratory and independent inspection authority.
UKCA
it also offers product testing services to clients so that they can ensure their products meet UK Conformity Assessed (UKCA) requirements and UK REACH requirements, among others.
Specifically, Intertek offers to assess the conformity of products that require the mandatory UKCA mark so that said products can be sold on the UK market (namely, England, Wales, and Scotland).
BEAB
Intertek also offers support to obtain the BEAB (British Electrotechnical Approvals Board) Approved Mark. The mark can be used to support conformity with the Low Voltage Directive (and corresponding UK's Electrical Equipment (Safety) Regulations) and relevant standards, for products such as electrical appliances and lights.
Post-Brexit
Since the UK has left the EU, Intertek offers Only Representative and registration support services to clients needing to comply with the requirements of the new UK Registration, Evaluation, Authorization, and restriction of Chemicals (REACH) Regulation.
UK Locations
The company's offices and labs can be found across different counties in the United Kingdom, including (but not limited to):
Aberdeenshire, Scotland
Bristol, England
Dundee, Scotland
Essex, England
Lancashire, England
Manchester, England
Staffordshire, England
European Union
Intertek has been accredited by several entities in the EU, including:
DATECH (Germany)
Kauppa (Finland)
Ministero Delle Comunicazioni (Italy)/li>
NATA (Sweden)
It offers comprehensive services against EU regulations and standards, for products such as electronics, consumer goods, IT, and office equipment. For example, Intertek offers REACH testing services for clients looking to sell their products in the European Union market.
CE marking
The company is also able to provide testing services to ensure that products are CE-compliant before being sold in the EU.
Below, we list a few CE directives against which Intertek tests products for compliance:
EN standards
Intertek offers testing services against EN standards so that products that test compliant can be sold in the EU market.
EU locations
Intertek's offices can be found in many EU countries, such as:
Belgium
Czechia (The Czech Republic)
France
Greece
Italy
Poland
Sweden
Australia
Intertek has been accredited by the Australian Communications Authority to perform EMC testing of telecommunications equipment against ISO 17025.
AS/NZS
It can test products against standards such as:
AS/NZS ISO 8124.3 – Migration of Certain Elements
AS/NZS 3820 – Essential Electrical Safety Requirements
AS/NZS 4417 – Marking of electrical products to indicate compliance with regulations
Australian locations
Intertek's offices and labs can be found in the following Australian states:
New South Wales
Northern Territory
Queensland
South Australia
Tasmania
Victoria
Western Australia
Certification services
As a globally accredited company, Intertek is capable of ensuring that products sold around the world conform to relevant regulations, and provides clients with credible product certification services.
The following sections introduce various certification services that Intertek offers.
ETL
The company provides the ETL Certification Program. Within this program, products that pass the relevant tests against North American safety standards and regulations receive an ETL Mark as proof of product compliance.
Products that have been successfully tested and compliant can then be placed on the market for sale. Due to its wide recognition, consumers seeing Intertek's ETL Mark understand that their product is safe to use.
Textile, Apparel and Footwear Certification
Intertek provides several certification services for apparel, footwear, and textile products. These services help ensure that the quality of these products is up to standard. Specifically, it provides the certification services such as:
Eco-Certification
WRAP Certification
SourceClear
Medical Device Certification
The company provides testing, inspection, assurance, and certification services to make sure that medical devices comply with the relevant requirements. It offers the following two services related to medical device management system certification:
Eco-Textile Certification
Intertek's Eco-Certification process ensures that any harmful (and as such, restricted and/or banned) substances are not present in the product even before it undergoes manufacturing. This way, the product's design stays intact and safe for use.
During a product's certified validity period, Intertek is required to carry out yearly evaluations to ensure the products' safety.
Eco-Reinforcement
Eco-Reinforcement is a certification scheme that aims at assessing reinforced steel products to be ethically sourced. Intertek was designated by the Eco-Reinforcement Council to be the only delivery partner for the certificates.
Building Products Certification
Intertek has a Building Products Certification program where it carries out product certification, code evaluation, and inspection services. These services help manufacturers and importers in the building and construction industry to ensure that their products are compliant with relevant requirements.
Specifically, Intertek offers the following certification programs for building products:
ETL Mark
Warnock-Hersey Mark
Code Evaluation Reports (CCRR)
IT & Telecom Certification
The company provides Total Quality Assurance services (inclusive of testing, assurance, certification, and inspection services) for ICT companies so that they can ensure that any risks they encounter are kept at a minimum. Intertek also ensures that ICT products meet requirements set by regulatory bodies, industries, and customers.
Their certification services include:
ISO/IEC 20000-1 – IT Service Management Systems
ISO/IEC 27001 – Information Security Management
Juvenile Product Certification
Intertek knows that toys for young children must be safe to use and meet regulatory requirements. As such, their Juvenile Product (Toy Safety) Certification program – the first of its kind to exist, according to their website – provides the following services:
Documentation review
Pre-production testing
Random sampling and batch testing
Licensing
Product market surveillance testing
Testing services
With over a century of accumulated knowledge and experience, Intertek provides both field and in-house testing services to virtually any industry.
Product safety testing
Intertek has globally accredited testing laboratories. There, it offers third-party testing services against a large array of product safety standards, including the following:
ANSI standards
UL standards
ASTM standards
CAS standards
EN standards
IEC standards
ISO standards
Chemical testing
Intertek provides chemical testing and analysis services for companies that wish to ensure that their end products – eg. chemical substances or articles containing chemicals – are safe to use. Here is a list of testing services offered by Intertek:
Polymer and plastics chemical testing
Chemical testing and analysis of packaging materials
Chemical testing for consumer goods
Industrial chemicals testing
Chemicals testing for aerospace & automotive
Biocide and chemical testing
Specialty chemicals analysis
Paper industry chemical and microscopic analysis
Flammability testing
Intertek provides fire resistance and flammability testing services for companies wanting to ensure their products meet requirements such as ASTM E119, UL 263, or ASTM E84. It tests products against the following non-exhaustive list of standards:
ANSI standards
UL standards
ASTM standards
CAN/ULC standards
ISO standards
IMO Fire Test Protocols (FTP) standards
NFPA standards
Materials testing
Intertek offers materials testing services to ensure that materials are safe to use and can last as long as they are expected to. The company has over 40 years of experience in material testing for the following items:
Infrastructures
Metals
Composites
Polymers
Construction materials
Energy efficiency testing
As environmental protection increases in importance, more and more manufacturers and importers are in the need to test their products against energy efficiency-related standards and regulations.
Intertek offers energy efficiency testing services for the North American market, including:
Energy STAR
EnergyGuide Label
AHRI
CEC
NRCAN
LEED
The company tests and certifies products against EU requirements such as the following:
Ecodesign Directive
TCO Development
ENEC
It also offers services for the Asian market, such as:
China Energy Label
Green Mark
HK EELS
Singapore Green Label
Intertek Accreditations
Intertek has many different accreditations. We list some of them below.
| | | | |
| --- | --- | --- | --- |
| United States | United Kingdom | European Union | Management Systems Certification |
| A2LA | UKAS | Bureau of Standards, Metrology and Inspection (BSMI) | ISO 17021 |
| ANSI | Food and Rural Affairs (Boiler Directive) | DATECH (Germany) | ISO 17065 |
| FCC | Medicines and Healthcare Products Regulatory Agency (MDD directive) | SNCH (France) | |
| NRTL | | Ministero Delle Comunicazioni (Italy) | |
| CPSC-Accepted | | | |
Notified Body
Here we list some of the EU countries where Intertek is accredited as a notified body, and for which directives.
Germany
Intertek Deutschland GmbH is accredited for the following directives:
Noise Emission in the Environment Directive
Toy Safety Directive
Machinery Directive
Construction Products Regulation
Sweden
Intertek SEMKO AB is accredited for directives such as:
Medical Devices Regulation
EMC Directive
Radio Equipment Directive
France
Intertek France is accredited for the Toy Safety Directive.
Reviews
You can find some reviews from companies such as Carrefour and Unilever directly on Intertek's website.
Additional reviews can be found on third-party websites like: