Toys sold in the European Union must comply with the Toy Safety Directive, which sets some of the strictest toy safety requirements in the world.
Ensuring compliance with the Toy Safety Directive requires following certain safety standards, documentation, labelling, and lab testing requirements.
In this guide, we explain what importers and manufacturers must know about harmonised standards, technical documentation, conformity assessment procedures, CE marking, lab testing, and other requirements under the Toy Safety Directive.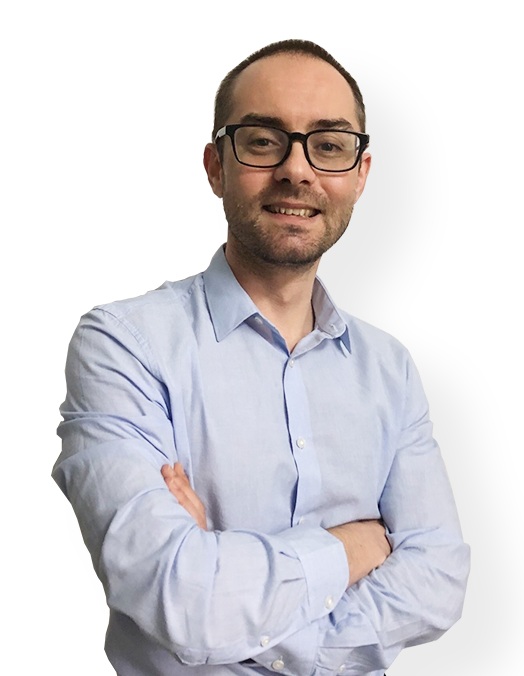 Do you need help with product compliance? (EU & US)
Request a free consultation call today with Ivan Malloci to learn how we can help you with:
Product Requirements Lists
Product Certification
Product & Packaging Labeling
Lab Testing
What is the Toy Safety Directive?
The Toy Safety Directive aims to ensure that toys placed in the EU market do not pose risks to children. In particular, the directive establishes safety criteria for toys, including mechanical, chemical, and flammability properties. The directive also sets out documentation and labelling requirements.
Note that the directive does not specify all the technical requirements for achieving the safety of each covered product. Instead, importers and manufacturers should refer to specific harmonised standards, such as EN 71 standards.
Product scope
This directive covers products with "play value" that are designed or meant for children under 14 years of age to play with. This includes the following product categories:
Activity toys
Functional toys
Chemical toys
Skates, skateboards, scooters, and toy bicycles for children
Aquatic toys
Toys in food
Imitation masks and helmets
The EU has also published guidance documents on the safety of toys for specific products, such as:
Toys for use in and on the water
Toy musical instruments
Soother holders
Puffer balls
Disguise costumes
Crafts
Exempted Products
The directive does not cover the following products:
Public-use playground equipment
Public-use automatic playing machines
Toy vehicles with combustion engines
Toy steam engines
Catapults and slings
Additionally, Annex I of the directive lists products and product categories that are not considered toys. Here are some examples:
a. Collectors products (e.g., scale models, folk dolls, historical replicas of toys).
b. Sports equipment meant for children with a body mass over 20 kilograms.
c. Puzzles containing over 500 pieces.
d. Soothers for babies.
e. Luminaries that appeal to children.
f. Children's fashion accessories that are not for playing.
Harmonised Standards
Compliance with the Toy Safety Directive might necessitate conformity with relevant harmonised standards that include the EN 71 series and EN IEC 62115. While the EN 71 series covers safety requirements for toys in general, EN IEC 62115 specifies safety requirements for electric toys.
EN 71-1: Mechanical and physical properties
EN 71-1 provides mechanical and physical requirements and testing methods for toys meant for play use by children under 14 years of age. This includes specific requirements for toys meant for children:
Aged under 36 months
Aged under 18 months; and
Who are "too young" to sit up without aid
The standard also specifies requirements for labelling, marking, and packaging.
EN 71-2: Flammability
EN 71-2 specifies categories of prohibited flammable materials, as well as requirements regarding the flammability of specific toys. It also describes test methods that determine the toys' flammability.
The product scope includes:
a. Toys intended to be worn on the head.
c. Children's disguise costumes and wearable toys.
d. Toys meant for entering by children.
e. Soft-filled toys.
EN 71-3: Migration of certain elements
EN 71-3 sets migration limits and test methods for dangerous substances in toy parts and materials, such as the following heavy metals:
Cadmium
Chromium (III and IV)
Lead
Mercury
Nickel
The standard also limits the migration limits of other substances.
EN 71-4: Experimental sets for chemistry and related activities
EN 71-4 specifies the requirements for substances and mixtures used in experimental sets for chemistry and related activities, such as:
Crystal growing sets
Carbon dioxide-generating experimental sets
Supplementary sets
It also covers sets for chemical experiments that contain one or more chemical substances classified as hazardous according to the Classification, Labelling and Packaging (CLP) Regulation.
EN 71-5: Chemical toys (sets) other than experimental sets
EN 71-5 specifies test methods and requirements for chemical toys other than experimental sets, and applies to the following:
Plaster of Paris moulding sets
Ceramic enamelling materials for miniature sets
Plasticised PVC modelling clay sets
Plastic moulding sets
Embedding sets
It also applies to adhesives, cleaning solvents, lacquers, paints, thinners, and varnishes that come with model sets.
Similar to EN 71-4, this standard mainly focuses on the restriction of hazardous substances used in toys. The standard also provides requirements regarding:
Markings
Warnings
Safety rules
List of contents
Usage instructions
First aid information
EN 71-7: Finger paints
EN 71-7 provides specific requirements for materials and substances in finger paint products.
The standard also specifies additional requirements for:
Markings
Labelling
Containers
EN 71-8: Activity toys for domestic use
EN 71-8 contains test methods and requirements for domestic-use activity toys that are:
a. Often affixed to, or incorporates, a crossbeam.
b. Meant for play by children aged under 14 years.
c. Meant to carry the mass of one or more children.
This standard also sets requirements for the following:
a. Separately-sold accessories for, and components of, activity toys.
b. Swing elements that are sold separately and can be used on, or in combination with, an activity toy.
c. Construction packages, including components, for activity toys.
EN 71-12: N-Nitrosamines and N-Nitrosatable Substances
EN 71-12 specifies test methods and restrictions for N-nitrosamines and N-nitrosatable for:
a. Elastomer toys, and their parts that are meant to be used by children aged below 36 months.
b. Elastomer toys and their parts meant to be placed in the mouth.
c. Finger paints for children aged below 36 months.
Elastomer toys include balloons and teethers.
EN 71-13: Olfactory board games, cosmetic kits, and gustative games
EN 71-13 specifies requirements regarding the usage of mixtures and substances in:
Olfactory board games
Cosmetic kits
Gustative games
Supplementary sets to those games or kits
This standard also specifies the following:
Prohibited allergenic fragrances
Marking requirements concerning allergenic fragrances
Requirements for a list of contents
Requirements regarding usage instructions
Requirements concerning the equipment meant for use during an activity
Requirements about the usage of highly-flammable liquids
Notes that the standard does not cover cosmetic toys (e.g., play cosmetics for dolls).
EN 71-14: Trampolines for domestic use
EN 71-14 establishes requirements for single-person, domestic-use, trampolines meant for indoor or outdoor use. It also covers requirements for the trampoline's access devices and enclosures.
The standard does not cover:
Gymnastic trampolines
Floating and inflatable trampolines
Public playground trampolines
Inclined mat trampolines
Inflatable trampolines
Fitness and medical-use trampolines
Trampolines with supplementary features (e.g., tents, basketball hoop)
EN IEC 62115: Electric Toys – Safety
EN IEC 62115 provides safety requirements for electric toys that:
a. Have, at minimum, one electricity-dependant function.
b. Are designed and meant for play by children aged below 14 years.
The standard covers safety aspects for electric toys such as:
Constructional sets
Experimental sets
Functional electric toys
Electric toy computers
Doll houses with interior lamps
Packaging with intended play value
It also covers the safety of electric toys with power sources that include:
Batteries
Transformers
Solar cells
Inductive connections
General Requirements
Before placement on the EU market, toy products should adhere to the directive's essential safety requirements set out in Article 10, and the particular safety requirements set out in Annex II of the directive.
Essential requirements for toys
Importers and manufacturers must:
1. Ensure that the toys, or any chemicals within, do not pose harm to human health, especially that of children, when those toys are used as intended.
2. Bear in mind the product's user's abilities, as well as those of their supervisors, when the products are used by children younger than 36 months.
3. Make sure that warning labels affixed per the requirements in Article 11(2) emphasises the toy product's dangers and risks during use as well as ways to avoid them.
4. Ensure that the toys they place on the market comply with relevant requirements during their expected usage conditions.
You can find more details on Article 10 of the directive.
Requirements for specific toys
The directive provides particular safety requirements pertaining to the following categories:
1. Physical and mechanical properties (e.g., Toys and their parts must not present a strangulation risk).
2. Flammability (e.g., Toys must comprise materials that are not easily ignited).
3. Chemical properties (e.g., Toys must not contain allergenic fragrances, such as benzyl cyanide. However, if it is impossible to avoid the usage of such substance, their amount should not exceed 100 mg/kg).
4. Electrical properties (e.g., Electric toys must sufficiently protect against fire hazards).
5. Hygiene (e.g., Toys must meet cleanliness and hygiene requirements to avoid the likelihood of contamination, infection, and sickness).
6. Radioactivity (e.g., Toys must comply with relevant requirements "under Chapter III of the Treaty establishing the European Atomic Community").
You can find the full list of particular safety requirements in Annex II of the directive.
Conformity Assessment
Manufacturers must use the relevant conformity assessment procedure to demonstrate that their toy products comply with the requirements set out in the directive. There are two different conformity assessment procedures (the details of which can be found in Annex II to Decision 768/2008/EC).
Module A: If harmonised standards exist
If harmonised standards exist, and the manufacturer has applied them, then the manufacturer should use the conformity assessment procedure outlined in Module A.
Module B and C
However, manufacturers must use the conformity assessment outlined in Modules B and C if:
a. No harmonised standards, that cover safety requirements for the toy, exist.
b. Harmonised standards exist, but the manufacturer either has not used them, or has partially used them.
c. Harmonised standards exist, but they were published with a restriction.
d. They need third-party verification based on the toy product's construction, design, nature, or purpose.
Internal production control (module A)
Manufacturers must ensure, and specify their responsibility for, their products' compliance with the requirements of the directive. In particular, they must adhere to requirements regarding:
Technical documentation
Manufacturing
Conformity marking
Declaration of conformity
EC-type examination (module B)
Module B requires a notified body to analyse the product's technical design and verify that it meets the directive's requirements.
When a manufacturer applies for an EC-type examination with its chosen notified body, the application should include the following:
The manufacturer's name and address
A declaration that the manufacturer has not chosen another notified body
Technical documentation
Specimens representing the production
Supporting evidence of the technical design's sufficiency
Conformity to type based on internal production control (module C)
Module C requires manufacturers to fulfil responsibilities regarding the following:
Manufacturing and monitoring
Conformity marking
Declaration of conformity
Manufacturers must also ensure that their products conform to the type specified in the EC-type examination certificate.
Documentation
The directive requires importers and manufacturers of toys to provide documentation such as the Declaration of Conformity, technical documentation, EC type-examination certificate, and test reports.
Declaration of Conformity
The Toy Safety Directive requires manufacturers to draw up and provide an EC Declaration of Conformity (DoC) before placing their toy products on the EU market.
Annex III of the directive lists the required information that must be included in the DoC, which includes the following:
a. The toy product's unique identifier.
b. The manufacturer's name and address.
c. A statement declaring that the manufacturer is responsible for issuing the DoC.
d. Product traceability information, including a clear, colour image of the toy product.
e. A declaration stating that the product described above conforms to the Toy Safety Directive.
f. List of applicable standards and directives
g. Where applicable, a statement declaring that the identified notified body performed the relevant module and issued the certificate.
h. Date and place where the declaration was issued.
i. Name and signature of the signee.
Technical Documentation
The directive requires manufacturers to ensure that the technical documentation adheres to safety requirements listed in Article 10 and Annex II. It must also contain the information outlined in Annex IV, such as:
Description of the product design
Description of the manufacture
Safety assessments
Description of the conformity assessment procedure
The manufacture and storage addresses
A copy of the Declaration of Conformity
Test reports
A copy of EC-type examination certificate (if relevant)
User Instructions
The directive requires importers and manufacturers to ensure that they include with their toy products relevant instructions and safety information in an easily-understandable language.
The instructions must make clear to users the associated risks and hazards, as well as how to avoid them. It should, if appropriate, carry clear and legible warnings for the toy product.
Annex V lists several categories of toys for which different instructions might need to be provided. For instance:
a. Toys not meant for children aged under 36 months – Instructions may bear specific warnings.
b. Activity toys – Instructions should point to the necessity of checks and maintenance, as well as proper assembly.
c. Functional toys – Working instructions should include precautions for the user to avoid potential hazards.
d. Chemical toys – Usage instructions must include warnings of the inherent dangers, as well as necessary precautions for the user.
e. Skates, skateboards, scooters, and toy bicycles for children – User instructions must include a caution reminder, as well as indications of recommended protective equipment (e.g., helmets and knee-pads).
EC-Type Examination Certificate
In the case a type-examination conformity assessment (Module B) is used, importers or manufacturers need to appoint a notified body to conduct relevant lab testing, and draw up the EC type-examination certificate for compliant products.
The certificate should include at least the following elements:
Reference to the Toy Safety Directive
A description and a colour image of the toys
A list of tests performed
Relevant test reports
Note that notified bodies reserve the right to require importers or manufacturers to take appropriate corrective measures in case of non-compliance. They can also suspend or withdraw any EC-type examination certificates when appropriate.
Test Report
In most cases, lab testing is the only practical way to assess if your product is compliant with requirements such as substance restrictions, flame retardant properties, or electrical safety. As such, test reports serve as support documents to show compliance with specific standards or other technical requirements.
Labelling Requirements
Importers and manufacturers must ensure that they properly label their toy products with information such as the CE marking, product traceability, and relevant warning labels.
CE Marking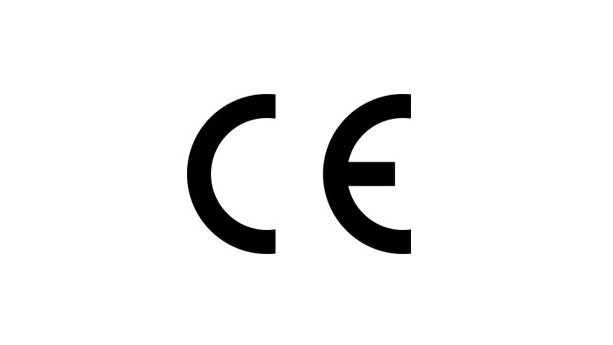 Toys must bear the CE Marking indicating that the product satisfies the requirements of applicable CE directives, such as the Toy Safety Directive.
The CE marking must be permanently affixed to the toy in a way that it is easily seen and readable.
When it's not feasible to attach the CE mark on the products, importers or manufacturers can include the mark on its packaging and documentation such as the user instructions.
Product Traceability
CE directives require to provide traceability information on the product or its packaging.
The label should include the following information:
Batch ID, serial number, or other product identification
Company name, registered trade name, or registered trademark
Company address
Warning Labels
The Toy Safety Directive requires that importers and manufacturers include warning labels in a clear, visible, and easily legible manner on the toy, the packaging and, when appropriate, the user instructions. As described in Annex V, there are two types of warnings that might apply to your products.
General warnings
According to Part A of Annex V, general warnings mainly concern users' limitations, such as the following examples:
a. Minimum or maximum age and weight of the user.
b. The user's abilities, where appropriate.
c. Instances in which the toy should be used only under adult supervision.
Specific warnings
Part B of Annex V lists several categories of toys as well as the specific warnings text that should be used. We list them below:
a. Toys not meant for use by children under 36 months of age – "Not suitable for children under 36 months", or "Not suitable for children under three years".
The following graphic symbol can also be used instead of the above mentioned text:
b. Activity toys – "Only for domestic use".
c. Functional toys – "To be used under the direct supervision of an adult".
d. Chemical toys – "Not suitable for children under ___ years. For use under adult supervision".
e. Skates, skateboards, scooters, and toy bicycles for children – "Protective equipment should be worn. Not to be used in traffic".
f. Aquatic toys – "Only to be used in water in which the child is within its depth and under adult supervision".
g. Toys in food – "Toy inside. Adult supervision recommended".
h. Imitations of protective helmets and masks – "This toy does not provide protection".
i. Toys meant to be string across cradles via cords – "To prevent possible injury by entanglement, remove this toy when the child starts trying to get up on its hands and knees in a crawling position".
j. Packaging for cosmetic kits, gustative games, and olfactory board games – "Contains fragrances that may cause allergies".
Guidance Documents
Guidance documents may help importers and manufacturers, as well as public authorities, to better understand if and how the Toy Safety Directive applies to different products. Companies may use these documents to determine if their products comply with the directive's requirements.
The European Commission and the Expert Group on Toy Safety have published multiple guidance documents for many products covered by the directive. Here, we list several of these guidance documents:
a. Guidance document on scooters
b. Guidance document on toys used in and on the water
c. Guidance document on musical instruments
d. Guidance document on disguise costumes
e. Guidance document on puffer balls and similar toys
f. Guidance document on soother holders
You can find the full list of guidance documents on this website, and download them in PDF format
Lab Testing
Importers and manufacturers of toys must ensure their products' compliance with the technical requirements set by the directive and relevant harmonised standards.
In practice, this means they need to have their products tested to prove that they comply with these requirements. Importers and manufacturers receive a test report after the lab has tested their products.
Test methods
The directive lists particular safety requirements that toy products must be tested for and meet before their placement on the EU market. Harmonised standards include test methods for testing characteristics such as the following:
Mechanical and physical properties (e.g., small parts)
Flammability
Chemical properties (e.g., migration of certain elements)
Electrical properties
Testing companies
Here we list a few companies that offer to test products against the Toy Safety Directive:
Compliance Risks
Toys manufactured outside the EU are not necessarily designed to comply with EU safety standards by default. On the contrary, any toy products are manufactured for other countries and markets with less strict toy safety standards.
Such products also enter the EU market largely as a result of individuals buying products from non-EU-based e-commerce websites, or importers failing to understand the risks involved.
The risk of non-compliance is not a minor issue. A study in 2020 found that 97% of all toys sold on certain websites failed to meet EU standards. Many of these products are simply inherently unsafe by design – or contain excessive amounts of restricted substances – and cannot be 'made' to become compliant.
That said, the Toy Safety Directive goes further than technical compliance with applicable safety standards. If you've read this far, you'll know that the directive also requires the following:
CE marking
Traceability label
Warning labels (in some cases)
Declaration of Conformity
Technical file
User instructions
Lab test reports
In short, finding a supplier on (for example) Alibaba.com or Globalsources.com with a complete set of compliance documents and test reports is next to unheard of. This is not to say that suppliers on Alibaba.com or Globalsources are 'bad'. What it means is that you simply can't expect manufacturers in China, and elsewhere, to have everything sorted out for you.
Instead, it's always up to the importer to create documentation, label files, and arrange lab testing to verify compliance.
That said, the compliance process often starts even before that. More specifically, at the drawing board – as you'll need to ensure that your toy product is designed to comply with all applicable safety standards.