Toys sold in the European Union must comply with the Toy Safety Directive. Ensuring compliance with the Toy Safety Directive, in turn, requires that the importer or manufacturer follows certain safety standards, documentation, labeling, and lab testing requirements.
In this guide, we explain what importers and manufacturers must know about EN standards, DoC, user manuals, lab testing, CE marking, compliance risks, and more.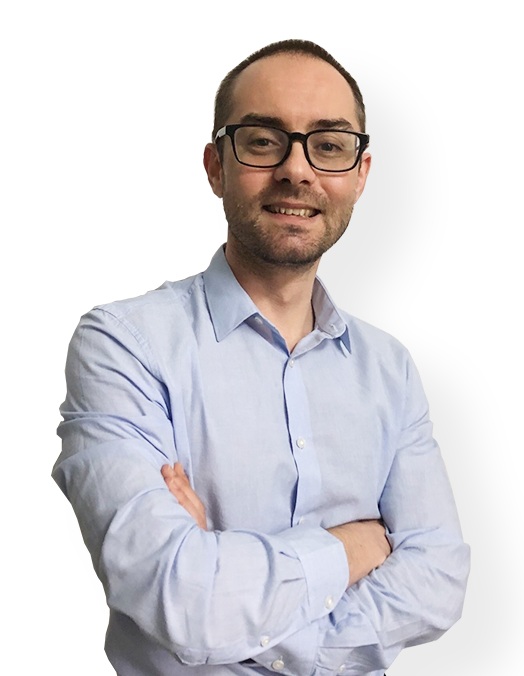 We Help Brands & Importers With Product Compliance (US & EU)
Book a free consultation call today with Ivan Malloci to learn how we can help you with:
Product Requirements Lists
Product Certification
Product & Packaging Labeling
Lab Testing
What is the Toy Safety Directive?
The Toy Safety Directive aims at reducing safety risks posed by children's toys placed in the EU market. In particular, the directive lays down safety criteria for toys, such as mechanical properties, chemical properties, flammability, and more. Also, the directive sets out documentation and labeling requirements.
Note that the directive does not specify the technical requirements for achieving the safety of each covered product. Instead, importers and manufacturers can refer to specific harmonized EN standards, such as EN 71 standards.
You can learn more about the Toy Safety Directive on the official website of the EU.
Products covered by the Toy Safety Directive
The Toy Safety Directive applies to products that are designed or intended for use in play by children under 14 years of age, that is products that have "play value". Below we list examples divided by category:
Electronic toys
RC cars
Giant piano mats
Electronic robots building kits
Educational toys
Building block sets
Alphabet wall charts
Kids' sciences kits
Plush toys
Stuffed teddy bears
Soft plush toys
Plush toys sets
Arts and crafts
Crayons kits
Clay craft kits
Papercrafts kits
Exempted Products
Certain products are exempted from the Toy Safety Directive, even if they have a "play value". Here we provide some examples:
Playground equipment for public use
Automatic plating machines for public use
Toy vehicles equipped with engines
If you are not sure whether your products are covered by the Toy Safety Directive or not, you can contact a testing or consulting company to get an assessment.
EN 71 Standards
EN 71 standards outline the safety requirements for toys in many aspects, including physical and chemical properties, flammability, and warning requirements.
EN 71-1: Mechanical and physical properties
EN 71-1 provides mechanical and physical requirements and testing methods for toys, including the following aspects:
Expanding materials
Sharp edges
Metallic wires
Springs
Hinges
Also, EN 71-1 specifies requirements for packaging and warning labels.
EN 71-2: Flammability
EN 71-2 lays down the requirement for materials, design, and test methods regarding toys' flammability, in order to reduce the risk of burn injuries, and other risks related to fire. For example, plush toys and soft toys that contain filler materials and textiles should comply with this standard.
The standard includes the list of prohibited flammable material (e.g cellulose nitrate), guidelines on the design and construction for improving flame-retardant performance, and more.
EN 71-3: Specification for migration of certain elements
EN 71-3 sets migration limits for dangerous substances, such as the following heavy metals:
Cadmium
Chromium (III)
Chromium (VI)
Lead
Mmercury
Nickel
It also provides different migration limits for the following categories of materials:
Dry, brittle, powder like or pliable materials
Liquid or sticky materials
Scraped-off materials
EN 71-4: Experimental sets for chemistry and related activities
EN 71-4 specifies the requirements for substances and mixtures used in experimental sets for chemistry and related activities, for example, crystal growing kit. It covers toys that contain one or more chemical substances that are classified as hazardous according to Regulation EC No 1272/2008 on classification, labeling, and packaging of substances and mixtures.
Importers and manufacturers can also find information about warning labels, and test methods in this standard.
EN 71-5: Chemical toys (sets) other than experimental sets
EN 71-5 is applicable to chemical toys other than experimental sets, for example, toys containing ceramic glazes. Similar to EN 71-4, this standard mainly focuses on the restriction of hazardous substances used in toys. It also provides other guidelines such as instruction for use, marking, and test methods.
EN 71-7: Finger paints
EN 71-7 sets out safety requirements for finger paint products, which are defined as aqueous semi-solids or liquids, colored mixtures designed for children to apply directly to suitable surfaces with the fingers and hands.
The standard provides a list of dangerous substances and mixtures that are restricted in finger paints and additional requirements. For example, finger paints shall not be sweetened, flavored, or fragranced.
EN 71-8: Activity toys for domestic use
EN 71-8 covers toys that are intended for climbing, jumping, swinging, and other physical activities. It sets out safety requirements such as static strength, maximum height, stability, and others. Also, it provides warning and marking requirements for activity toys.
EN 71-12: N-Nitrosamines and N-Nitrosatable Substances
EN 71-12 specifies the restrictions and test methods for N-nitrosamines and N-nitrosatable, which can be usually found in toys made from elastomers, and finger paints. It also provides guidelines on sample preparations and testing methods.
EN 71-13: Olfactory board games, cosmetic kits, and gustative games
EN 71-13 provides safety requirements on the use of substances and mixtures in olfactory board games, cosmetic kits, gustative games, and supplementary sets to such games or kits. Also, it sets out the requirements for product packaging.
Importers and manufacturers can find a list of restricted substances (e.g allergenic fragrance) and their corresponding warning requirements. Also, EN 71-13 specifies the instructions for use and the safety procedures for these products.
EN 71-14: Trampolines for domestic use
EN 71-14 lays down safety requirements for trampolines, which including inclined mat trampolines, inflatable trampolines, fitness trampolines, and other types of trampolines. It also sets out requirements for material durability, mat deflection, finger entrapment, and other safety aspects of trampolines.
Finally, the standard outlines warnings, markings, and instructions requirements.
EN 62115: Electric Toys – Safety
EN 62115 is a standard specifically designed for electric toys such as remote control cars and kids' walkie-talkies. It provides comprehensive electrical safety requirements for electric toys, including:
Electrical testing
Dielectric-strength testing
Heating testing
Thermal testing
Instructions for use
The aim of this standard is to prevent potential hazards caused by electrical toys, which might be due to:
Overheating
Component failure
Incorrect power input
Optical radiation
Documentation
In this section, we outline the documentation requirements for manufacturing or importing toys to the EU, including the Declaration of Conformity, the Technical file, the EC type-examination certificate, and test reports.
Declaration of Conformity
The Declaration of Conformity (DoC) is a self-issued document that states product compliance with the requirements of the directive. The Toy Safety Directive requires that importers or manufacturers must draw up a DoC and retain it for a period of 10 years after the toy has been placed on the market.
Annex III of the directive outlines the information that must be included in the DoC, such as the following:
Product SKU or batch number
Product description
Manufacturer/importer's contact
List of applicable standards or directives
Supporting test reports or certificates
Note that importers and manufacturers are responsible to ensure that the DoC is maintained updated, and translate it into the language required by the member state where the product is placed in the market.
Technical File
Unde the Toy Safety Directive, importers or manufacturers must prepare the technical documentation and carry out the applicable conformity assessment procedure. Annex IV outlines the information that must be included in the technical file, such as:
Description of the product design
Description of the manufacturers
Safety assessments
Description of the conformity assessment procedure
A copy of the Declaration of Conformity
Test reports
A copy of EC-type examination certificate (if relevant)
Note that the technical documentation should be written in one of the official languages accepted in the placed market, and importers or manufacturers are responsible to retain the document for a period of 10 years.
User Instructions
The Toy Safety Directive requires that importers and manufacturers ensure that the toy is accompanied by relevant instructions and safety information in a language easily understood by consumers. That said, the user instruction shall include information such as the following:
Product information
Company description
Intended use
Installation and use instructions
Maintenance and cleaning tips
Disposal instructions
List of accessories
Warning statements and symbols
Compliance marks
Note that the information included in the user instructions might vary greatly according to the product. For example, instructions for a soccer ball might be included in the labeling, which an electrical car might meed an instruction manual of 20 pages.
EC Type-Examination Certificate
According to Article 19 of the directive, the conformity assessment procedure requires the use of the EC Type-Examination in several situations, including the following:
a. There are no applicable harmonized standards for your toys
b. The manufacturer or importer deem that a third party verification is needed, due to the nature, design, or construction of the product
In the case of type-examination conformity assessment, importers or manufacturers need to appoint a notified body to conduct relevant lab testings, and draw up the EC type-examination certificate, if the products are compliant.
An EC-type examination certificate should include at least the following elements:
Reference to the Toy Safety Directive
A description of the toys
A list of tests performed
Relevant test reports
Note that notified bodies reserve the right to require importers or manufacturers to take appropriate corrective measures in case of non-compliance. They can also suspend or withdraw any EC-type examination certificates when appropriate.
Test Report
In most cases, lab testing is the only practical way to assess if your product is compliant with requirements such as substance restrictions, flame retardant properties, or electrical safety. As such, test reports serve as support documents to show compliance with specific standards or other technical requirements.
Labeling Requirements
Importers and manufacturers must ensure that their products are properly labeled with essential information such as the CE marking, product traceability, and relevant warning labels.
CE Marking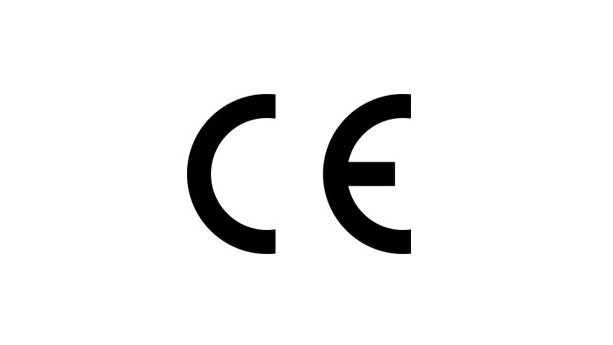 The CE Marking indicates that the toy satisfies the requirements of applicable CE directives, such as the Toy Safety Directive.
When it's not feasible to attach the CE mark on the products, importers or manufacturers can include the mark on its packaging and documentation such as the user instructions and the DoC.
You can download a copy of the CE Marking on the official website of the EU.
Product Traceability
CE directives require that importers and manufacturers must provide traceability information on the product or its packaging. The goal is to provide direct access to consumers or government authorities.
Here some examples of relevant traceability information:
Company name, registered trade name, or registered trademark
Company address
Batch ID, serial number, or other product identification
Warning Labels
The Toy Safety Directive requires that importers and manufacturers include warning labels in a clear, visible, and easily legible manner on the toy, the packaging and/or the user instructions when it is appropriate. As described in Annex V, there are two types of warnings that might apply to your products.
General warnings
General warnings mainly concern users limitations, such as the following examples:
a. Minimum or maximum age of the user
b. Minimum or maximum weight of the user
c. The toy should be used only under adult supervision
Specific warnings
Specific warnings apply to certain categories of toys such as functional toys, chemical toys, or aquatic toys. The specific warning should indicate specific precautions when using the toys, such as the following examples:
a. Aquatic toys – Warning: Only to be used in water in which the child is within its depth and under adult supervision.
b. Toy masks and helmets – Warning: This toy does not provide protection.
c. Toys in food – Warning: Toy inside. Adult supervision recommended.
Lab Testing
Third-party lab testing is mandatory when importing or manufacturing toys in the European Union. Toy safety testing mainly covers the following:
Mechanical/Physical Properties Testing
1. Is the internal and external design compliant with applicable safety standards?
2. Is the material durable?
3. Is there any risk of small parts falling off?
Substance Testing
1. Heavy metals testing
2. Phthalates testing
3. Other substance tests
Other
1. Flammability testing
2. Label checks
Compliance Risks
Toys manufactured outside the EU are not necessarily designed to comply with EU safety standards by default. On the contrary, any toy products are manufactured for other countries and markets with less strict toy safety standards. Such products also enter the EU market largely as a result of individuals buying products from non-EU-based e-commerce websites, or importers failing to understand the risks involved.
The risk of non-compliance is not a minor issue. A study in 2020 found that 97% of all toys sold on certain websites failed to meet EU standards. Many of these products are simply inherently unsafe by design – or contain excessive amounts of restricted substances – and cannot be 'made' to become compliant.
That said, the Toy Safety Directive goes further than technical compliance with applicable safety standards. If you've read this far, you'll know that the directive also requires the following:
CE marking
Declaration of Conformity
Technical file
User manual
Lab test reports
In short, finding a supplier on (for example) Alibaba.com or Globalsources.com with a complete set of compliance documents and test reports is next to unheard of. This is not saying that suppliers on Alibaba.com or Globalsources are 'bad'. What it means is that you simply can't expect manufacturers in China, and elsewhere, to have everything sorted out for you.
Instead, it's always up to the importer to create documentation, label files, and arrange lab testing to verify compliance.
That said, the compliance process often starts even before that. More specifically, at the drawing board – as you'll need to ensure that your toy product is designed to comply with all applicable safety standards.