Planning to import and sell gym equipment and other fitness products in the European Union? In this guide, we cover the essentials of safety standards, labeling, lab testing, and other requirements when selling fitness products in the EU.
Mentioned product
Yoga Mat
Treadmill
Leg press machine
Indoor cycle
Rowing machine
General Product Safety Directive (GPSD)
The GPSD aims at ensuring that products imported or sold in the EU, are safe and proper functioning for the consumers. The GPSD establishes health and safety requirements for many consumer products including fitness equipment.
GPSD is mainly based on voluntary national standards and codes of good practice regarding health and safety. However, for fitness equipment, it is essential to take into account the aspect of safety as they could pose potential dangers and harm to the users.
Failure to comply with the GPSD could result in a heavy fine or prosecution. Therefore, importers shall meet the requirements of the harmonized standards EN 957.
EN Standards 957
The EN Standards 957 specifies the safety requirements and test methods for stationary training equipment.
Here an overview of the standards for general safety requirements, additional safety requirements, and test methods:
1. EN 957-1 – General safety requirements and test methods;
2. EN 957-2 – Strength training equipment;
3. EN 957-3 – Strength training devices in club sports facilities and studios
4. EN 957-4 – Strength training benches;
5. EN 957-5 – Pedal crank training equipment;
6. EN 957-6 – Treadmills;
7. EN 957-7 – Rowing machines;
8. EN 957-8 – Steppers, stair climbers and climbers;
9. EN 957-9 – Elliptical trainers;
10. EN 957-10 – Stationary bikes without a freewheel mechanism.
Notice: The list above is not exhaustive and more standards might apply to fitness equipment.
GPSD Documentation
Importers shall self issue a risk assessment for their fitness products. The risk assessment shall include information such as:
Potential hazards identification
Potential harm
Severity of harm
Probability of harm
Risk level
Action to the risk
GPSD Testing
GPSD testing is often not mandatory for fitness products. However, it is common that importers book third party GPSD testing to ensure product safety.
CE Marking
The GPSD does not require CE marking as it is not a CE directive. However, if your fitness products fall into the scope of one of 25 CE directives, you need to get the fitness products CE marked.
Machinery Directive
The Machinery Directive applies to certain types of fitness products that utilize effort other than human to apply forces and control movement to perform an intended action, such as a treadmill. This directive provides safety requirements when using the machine.
Here are some general provision for fitness products:
1. In case of a failure of the power supply, the parameters of the machinery must not change in an uncontrolled way.
2. Control devices must be able to prevent and stop when a part of the machinery has been stopped, any drift away from the stopping position.
3. The fixing systems must remain attached to the guards or to the machinery when the guards are removed.
4. For cable-less control, an automatic stop must be activated when correct control signals are not received, including loss of communication.
Electrical Fitness Equipment and Gym Machines
Treadmills and other electronic fitness equipment, including AC adapter, must comply with electrical safety and EMC regulations. Here are a few examples:
Low Voltage Directive (LVD)
EMC Directive
RoHS Directive
Radio Equipment Directive*
Note that compliance with EU regulations cannot be taken for granted when importing fitness equipment manufactured overseas. Importers must either obtain test reports from the supplier, valid for the same SKU they intend to import or send a product sample for this-party lab testing.
*Applicable to Wi-Fi and Bluetooth enabled gym machines and other fitness equipment.
CE mark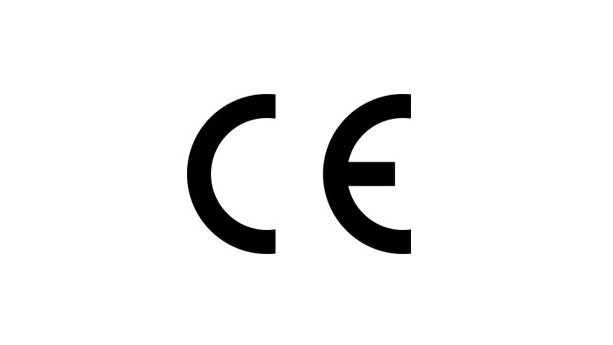 The Machinery directive is a part of CE directives, therefore, most fitness products must be affixed with CE marking, and comply with other CE marking requirements.
Declaration of Conformity (DoC)
Importers must provide a DoC supported by relevant certifications and test reports. Here is an overview of the DoC content:
Company name
Company address
Product name
Production date
List of relevant harmonized standards (e.g EN 957-6)
Details of signatory
Technical documentation
The technical file is also required to prove that the products were designed according to applicable standards and requirements. The technical file is similar to product specification which shall include all relevant design, material, labels, and other files. Here is an overview of the technical file content:
Bill of materials (e.g. List of all components in your treadmill machinery)
Design drawings
Label files
Packaging files
List of applied standards and directives (e.g. RoHS)
Test reports
QC reports
Risk assessment
Note: Importers shall also attach all relevant test reports correspond to the EN standards or directive stated on the DoC.
REACH
REACH regulates all imported products including fitness products shipped into the European Union. REACH sets limits to certain hazardous substances in fitness products such as metal coating. Importing fitness products with above-limited substances is illegal in the European market.
Here are a few examples of regulated substances that can be found in fitness equipment:
Lead
Cadmium
Mercury
Nickel
Substances of Very High Concern (SVHC)
Fitness equipment might contain a variety of metals and alloys such as cast iron, stainless steel, and aluminum. EU provides a list of SVHC from importers or manufacturers, to check whether the material of fitness product is compliant with REACH.
Notice: The list of SVHC can be updated at any time, and more substances might be added to the list.
Lab testing
Generally speaking, importers do need to keep track of the list of SVHC. Instead, importers can get help from REACH testing companies such as SGS, TUV, and Intertek. They provide comprehensive testing services for REACH compliance including conformity assessment, lab testing, and certification.
We suggest that you should book the lab testing before the production, and instruct your supplier with REACH compliance at an early stage.
Testing companies
Here are some companies offering REACH compliance testing:
TUV
Bureau Veritas
QIMA
C&K Testing
Intertek
You can find more details about REACH testing companies in this guide.
Costs
In general, the REACH lab test cost starts from around $200, and it will be increased depends on the number of testing materials. We recommend that you should get a free quotation from testing companies to get an accurate quote for your products.
Learn more
Learn more about REACH lab testing in this guide.
Risks
Some materials, coatings, paints and print inks used when manufacturing fitness products may contain excessive amounts of restricted chemicals and heavy metals. It's therefore important to instruct your supplier to only use REACH compliant materials when manufacturing your product.
Directive 94/62/EC: Packaging Regulations
When importing fitness products to the European Union, importers also need to comply with the packaging compliance requirements under Directive 94/62/EC. Here is an overview of the packaging requirements:
Heavy Metals Restrictions
Heavy metals (e.g. Hg, Pb, Cr6+, Cd) are regulated under the directive 94/62/EC. Importers need to ensure only to use compliant packaging material for their fitness products.
Packaging material verification requires certain specialists and equipment, therefore, we suggest that you shall book packaging tests from testing companies instead.
Additional Packaging Information
1. Packaging design shall be beneficial for collection, reuse, and material recycling.
2. Labeling requirements (e.g. CE mark shall be also included in the packaging).