All products sold in the EU must be safe for consumer to use, even if no specific directive, regulation or standard exist for the product in question. This is also the purpose of the General Product Safety Directive (GPSD).
Note that, even if you sell products that are mainly covered by other regulations (e.g. electronics, which are covered by several CE marking directives) it is still possible that the GPSD still apply for some aspects, such as mechanical safety.
In this guide, we explain what producers must know about harmonised standards, documentation, labelling, and lab testing.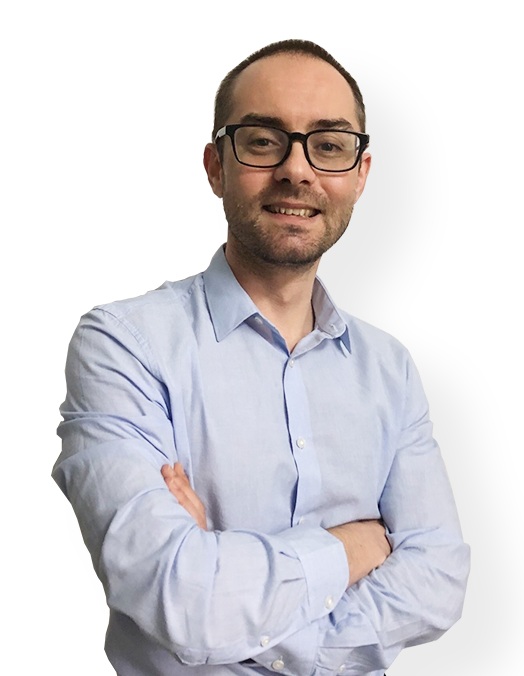 Do you need help with product compliance? (EU & US)
Request a free consultation call today with Ivan Malloci to learn how we can help you with:
Product Requirements Lists
Product Certification
Product & Packaging Labeling
Lab Testing
What is the General Product Safety Directive (GPSD)?
The GPSD aims to ensure the general safety of products before their placement in the EU market.
The directive sets out the general principles and regulatory framework for producers (e.g. manufacturers, importers) and distributors. It applies to consumer products, that are either new, used, or refurbished.
It covers aspects and risks of products that are not already covered by specific EU safety regulations or legislation.
For instance, the electrical safety of an electronic product with an input voltage of 220 Volts (e.g., a coffee machine) is covered by the Low Voltage Directive, as the product falls under its scope.
However, the GPSD might still cover other risks and safety aspects, for example, the possible mechanical risks caused by the product.
Product scope
The directive covers products intended for consumers as defined in Article 2. Here, we list examples of product categories for which the directive provides harmonised standards:
Outdoor furniture (e.g., camping tables)
Stationary training equipment (e.g., treadmills)
Childcare articles (e.g., soothers for babies)
Roller sports equipment (e.g., roller skates)
Does GPSD require CE marking?
The GPSD is not a CE marking directive and, as such, does not include CE marking as a requirement. However, a product might be covered by both the GPSD and one or more CE marking directives, such as the Low Voltage Directive and the EMC Directive.
In this case, the CE marking is mandatory, as it is required for any product covered by at least one CE marking directive.
General Requirements
This directive establishes safety requirements for consumer products, such as bicycles and treadmills. Producers are obliged to ensure that products are safe and compliant with the GPSD requirements.
1. If a product complies with relevant harmonised standards, then it is presumed to comply with the directive's safety requirements. You can download a list of harmonised standards from the European Commission's website, and find specific standards on CENELEC's website.
2. If specific harmonised standards do not exist for a particular product, you can refer to items such as the following:
International standards
Codes of good practice for product safety
3. The directive generally requires producers to have their products tested, so they can prove compliance with relevant standards. Producers should also retain a record of complaints and summarily inform distributors of this.
Harmonised Standards
Harmonised standards provide a presumption of conformity with the directive's requirements. Below, we list several examples of such standards.
EN 581-1 – Outdoor furniture – Seating and tables for camping, domestic and contract use – Part 1: General safety requirements
EN 581-1 specifies the general safety requirements for outdoor seating and tables used for camping and contract purposes by adults. This standard does not cover:
Removable upholstery
Coverings
Spectator seating
Tables and seating for children.
EN 913 – Gymnastic equipment – General safety requirements and test methods
EN 913 specifies the safety requirements and test methods for gymnastic and sports equipment used for the following purposes:
Physical education
Training
Competition
EN 957 – Stationary training equipment
EN 957 is a 10-part standard that covers the safety requirements (e.g. mechanical requirements), as well as test methods for the following equipment:
Strength training benches and equipment
Pedal crank training equipment
Stationary exercise bicycles
Upper body crank training equipment
Treadmills
Rowing machines
Steppers, stairclimbers, and climbers
Elliptical trainers
Exercise bicycles (with a fixed wheel, or without freewheel)
EN 14682 – Safety of children's clothing – Cords and drawstrings on children's clothing – Specifications
EN 14682 specifies safety requirements for children's clothing, as well as disguise costumes and ski apparel, that have cords and drawstrings, and are meant for use by children that are aged 14 years or under.
It does not cover products such as the following:
Childcare articles (e.g., bibs)
Footwear (e.g., shoes, boots)
Wearable accessories (e.g., hats, scarves)
Neckties for shirts or blouses
Belts (e.g., tied belts)
Braces
Religious clothing
Limited-use celebratory clothing
How do I know which EN standards to follow?
Although there exists a list of harmonised standards that you can use to assess compliance with the GPSD, these standards only cover a subset of the products that fall under the scope of the directive.
Below we explain what you could do to evaluate what standards might apply to your product, and what to do if no relevant standards exist.
1. Search for harmonised standards
Check the GPSD's list of harmonised standards. If your product is covered by one or more listed standards, you can learn more about the standard on CENELEC's website, and even buy the standard to access the full text.
2. Search for EN standards
Even if you can't find any relevant harmonised standards, there could still exist EN standards that apply to your product. You can use the search function on CENELEC's website to find standards. For example, you could search for keywords that concern:
Your product (e.g. chair)
Your product's materials (e.g. leather)
Your product's components (e.g. charger)
3. Look for other options
According to article 3 of the directive, if no relevant EN standards exist, you should still ensure that your products are safe to use. This goal could be achieved, for example, by following:
a. National standards (e.g. DIN 4102 (B1), developed by Germany).
b. International standards (e.g. ISO standards).
c. Standards developed for compliance in other markets (e.g. ASTM standards).
d. Guidelines documents developed by the European Commission.
e. Safety codes of good practice.
f. "State of the art" technologies.
g. "Reasonable consumer expectations".
4. Contact a lab testing company
Finally, whether you can find relevant standards or not, it is recommended to contact a lab testing company to assess your product's safety risks and determine the necessary steps to comply with the directive (e.g. lab testing).
GPSD Documentation
In some cases, producers might be required to provide documentation such as user instructions and test reports. Even if the GPSD might not always require the provision of those documents, it might still benefit the producer to create the documentation to prove product's compliance and help consumers to use the product in a safe manner.
User Instructions
The directive does not specify that producers must always provide user instructions. However, the provision of user instructions for end-users could improve safety by specifying the correct usage of the products.
Below, we list some information you may want to include in the product's user instructions:
Assembly instructions
Installation instructions
Instructions for maintenance
Usage instructions
Disposal instructions
Test Report
Article 5 of the GPSD, which covers the obligations of producers, states that sample testing of marketed products should be carried out where appropriate.
Thus, you might need to have your products tested against relevant standards and requirements.
If the product passes the test, the lab testing company will provide you with a test report that can be used as evidence of compliance with relevant requirements.
Product Labelling
Producers must ensure that they properly label their products with information such as product traceability and warnings.
Traceability Information
The directive mandates that producers provide on the product or the packaging traceability information such as the following:
Producer's identity and details
Product reference
Product's batch (where applicable)
Provision of Warnings
When appropriate, producers must mark the product with relevant warnings that indicate possible risks. These warnings must be:
Appropriate
Easily readable
Worded clearly
Written in the Member State's official languages
Lab Testing
Producers must ensure that their products comply with the safety requirements set by the GPSD and relevant standards. In practice, this means they must have their products tested to prove compliance with those requirements.
If their products pass testing, the producers receive a test report that proves conformity with relevant requirements.
Test methods
Below, we list several examples of standards harmonised under the GPSD that provide test methods:
a. EN ISO 4210-4 – Cycles – Safety requirements for bicycles – Part 4: Braking test method.
b. EN ISO 12863 – Standard test method for assessing the ignition propensity of cigarettes.
c. EN 16433 – Internal blinds – Protection from strangulation hazards – Test methods.
d. EN 14059 – Decorative oil lamps – Safety requirements and test methods.
e. EN 12197 – Gymnastic equipment – Horizontal bars – Safety requirements and test methods.
Testing companies
Here is a list of laboratories that offer GPSD lab testing: