Harmonised standards in the European Union refer to standards referenced under certain directives and regulations, such as the Toy Safety Directive or the Personal Protective Equipment Regulation. Whereas the directives and regulations provide more general compliance requirements on safety, labeling, and documentation – harmonised standards serve as practical 'blueprints' that can be followed to implement said compliance requirements for specific products.
In this guide, we explain how to identify relevant harmonised standards and how the implementation can work. We also list some examples of such standards for toys, electronics, PPE, and many other product categories.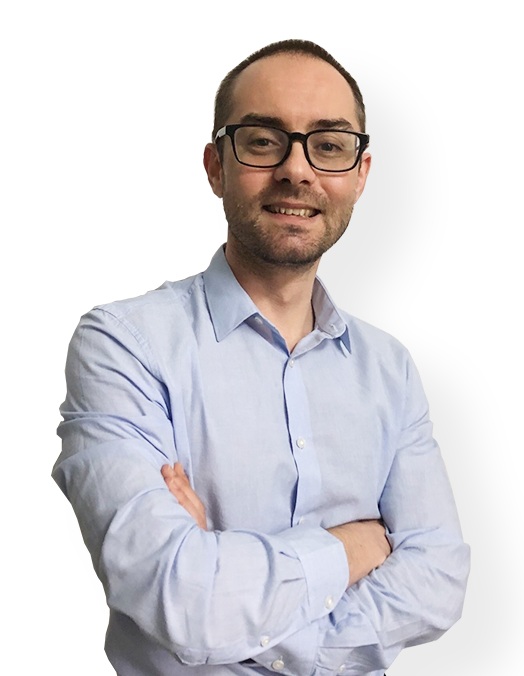 Do you need help with product compliance? (EU & US)
Request a free consultation call today with Ivan Malloci to learn how we can help you with:
Product Requirements Lists
Product Certification
Product & Packaging Labeling
Lab Testing
What is a harmonised standard?
A harmonised standard is a standard developed by a recognized European Standards Organisation such as CEN, CENELEC, or ETSI, which has been adopted under a specific directive or regulation.
The adoption of the standard as "harmonised" starts from the date of publication of the standard's reference in the Official Journal of the European Union.
In general, standards cover requirements such as:
Testing methods
Safety requirements
Complying with harmonised standards confers a presumption of conformity with the corresponding technical requirements set out by a specific directive or regulation.
For example, baby-framed back carriers importers and manufacturers can use the standard "EN 13209-1 – Child use and care articles – Baby carriers – Safety requirements and test methods – Part 1: Framed back carriers" to meet the safety requirements set by the General Product Safety Directive (GPSD) for this specific product.
​​
How do we use harmonised standards?
It is usually important to learn about relevant harmonised standards at an early stage, even before the product development begins. Harmonised standards can help you to understand what the safety or design requirements of a product are. This means that you can then keep into account the standards' constraints and requirements when developing your product.
These requirements might include:
Substances restrictions (e.g. avoiding lead paint)
Physical design constraints (e.g. stability properties of a chair)
Electromagnetic compatibility (e.g. limitation on the electromagnetic radiation emitted by an electronic product)
Design for compliance
In general, a product must be safe to use and not carry any potential harm to the users. Harmonised standards often provide specific constraints and requirements that must be respected to achieve such a goal.
For children's toys, for example, the harmonised standards EN 71-1 states that a toy should not carry – or easily break into – small parts that can pose choking hazards to children. Therefore you shall ensure that the product does not contain small parts, from the design stage.
As another example, harmonised standards relevant for electronic products might cover aspects such as:
Electrical safety
Conductance
Electromagnetic compatibility
It is necessary to ensure that the product is designed using the electrical safety practices from the start, as it is often not technically possible to fix it at a later stage (e.g. after starting mass production).
Lab testing
Lab testing is often necessary to verify compliance with harmonised standards or other essential requirements. The tests might include:
Flammability (e.g. textile products)
Mechanical safety (e.g. toys)
High voltage tests (e.g. electronic products)
Also, importers and manufacturers should be aware of substance restrictions. Here are some substances that might be restricted by certain harmonised standards:
Lead
Cadmium
Mercury
Nickel
Phthalates
You are responsible to ensure that the product doesn't contain any restricted substances above the limit. A lab testing company can help you to assess the amount of restricted substances contained in your product.
Declaration of Conformity
A Declaration of Conformity (DoC) is a self-issued document created by importers or manufacturers. The purpose of a DoC is to declare that your product is compliant with relevant product directives, regulations, and standards. Importers or manufacturers must include a list of applicable harmonised standards in the DoC.
Examples of harmonised standards
In this section, we list some examples of harmonised standards, including the directive or regulations under which they are harmonised.
General Product Safety Directive
EN 581 – General safety requirement for seating and tables for camping
EN 1312- Performance requirements for Internal blinds
EN 13209 – Safety requirements and test methods for baby carriers
EN 13899 – Safety requirements and test methods for roller sports equipment
EN 14766 – Safety requirements and test methods for mountain bicycles
Toy Safety Directive
EN 71-1 – Mechanical and physical properties requirements for toys
EN 71-2 – Flammability requirements for toys
EN 71-3 – Migration of certain elements requirements for toys
EN 71-4 – Safety requirements for chemistry-related experimental sets
EN 62115 – Safety requirements for electric toys
RoHS Directive
EN 50581 – Assessment of technical documentation for electronic products
EN IEC 63000 – Assessment of technical documentation for electronic products
Low Voltage Directive (LVD)
EN 13637 – Safety requirements and test methods for building hardware
EN 50065 – Signalling on low-voltage electrical installations
EN 50106 – Safety of household and similar electrical appliances
EN 50156 – Electrical equipment for furnaces and ancillary equipment
EN 50267 – Test methods for cables under fire conditions
Electromagnetic Compatibility (EMC) Directive
EN 617 – Safety requirements for continuous handling equipment
EN 12015 – Safety requirement for lifts, escalators, and moving walks
EN 12895 – Electromagnetic compatibility of industrial trucks
EN 13309 – Electromagnetic compatibility of construction machinery
EN 50065 – Signalling on low-voltage electrical installation(3kHz to 148,5 kHz)
Radio Equipment Directive (RED)
EN 50360 – Product standard for wireless communication devices
EN 55035 – Immunity requirements for multimedia equipment
EN 302 – Characteristics and requirements for fixed radio systems
EN 50385 – Product standard for base station equipment
EN 302 065-2 – Essential requirements for UWB location tracking
Ecodesign Directive
EN 12102 – Air conditioners measurement of airborne noise
EN 15218 – Test methods and requirements for air conditioners and liquid chilling package
EN 12900 – Manufacturer's performance data refrigerant compressors
EN 12900 – Rating conditions and performance of refrigerant compressors
Personal Protective Equipment (PPE) Regulation
EN 136 – Testing, marking requirement of respiratory protective devices
EN 166- Personal eye-protection specifications
EN 342 – Protective clothing requirements
EN 352 – Hearing protectors requirements
EN 388 – Protective gloves against mechanical risks
Medical Devices Regulation
EN ISO 10993-23 – Biological evaluation of medical devices
EN ISO 11135 – Sterilization of health care products – Ethylene oxide
EN ISO 11137 – Sterilization of health care products – Radiation
EN ISO 11737 – Sterilization of health care products – Microbiological methods
EN ISO 25424 – Sterilization of health care products – Low-temperature steam and formaldehyde
Machinery Directive
EN ISO 14118 – Safety of machinery – Prevention of unexpected start-up
EN 1853 – Safety requirements for agricultural trailers
EN 1870 – Safety of woodworking machines
EN 12013 – Safety requirements for Plastics and rubber machines – Internal mixers
EN 15194 – Electrically power-assisted cycles
EN 17059 – Safety requirements for Plating and anodizing lines
Construction Products Regulation
EN 54-5 – Fire detection and fire alarm systems
EN 1279-5 – Glass in building
EN 15824 – Specifications for external renders and internal plasters based on organic binders
EN 12467 – Specification and test methods for Fibre-cement flat sheets
How to find harmonised standards
You can find a list of harmonised standards on the EU official website. Importers and manufacturers should first determine which directives and regulations cover their products, and then look for relevant harmonised standards.
Here where you can find relevant harmonised standards for the above-mentioned directives and regulations:
Where can I buy harmonised standards?
You can purchase EN standards on national institutions' websites or private online stores. You can find a list of national websites that sell EN standards in the following websites:
For example, you can buy the electronic (PDF) or hard copy version of the standards on the BSI shop, which is a UK-based company. You can find the standards by keyword or designation, such as toy safety standards, or EN 71.
The price of each standard is different depending on the complexity and product types. Here we list some price examples the BSI shop:
a. EN 71-1 – Safety of toys – Mechanical And Physical Properties – £280
b. EN 14350 – Child Care Articles. Drinking Equipment – £280
c. EN 62115 – Electric toys safety – £480
d. EN 581 – Seating and tables for camping safety requirements – £168
Here is a list of national institutions where you can purchase EN standards:
How do we know which harmonised standard applies to a product?
The official journal of the European Union publishes the references of harmonised standards based on the directive or regulation under which the standard is harmonised. For example, the Radio Equipment Directive or the Personal Protective Regulation. Often, it also specifies what products are covered by the specific harmonized standards (e.g. hearing protectors, as in this example).
Thus, you should first determine what directives or regulations cover your product. For instance, a wireless device could fall under the scope of the RED and RoHS Directives. Then you can find the PDF summary list of harmonised standards concerning the standards harmonised under the RED Directive and other relevant directives.
You can then make a first assessment based on the product name or product specifications mentioned in the standard, to know which standard applies to your product.
a. As an example of a standard that can be identified by the "product name", if your product is an industrial safety helmet, you should find "EN 397 – Industrial safety helmets" under the PPE's list of harmonised standards.
b. Conversely, here is an example of a standard that can be identified based on the product specification, i.e. frequency range: "EN 302 536-2 V1.1.1 – Electromagnetic compatibility and Radio spectrum Matters (ERM); Short Range Devices (SRD); Radio equipment in the frequency range 315 kHz to 600 kHz; Part 2: Harmonized EN covering essential requirements of article 3.2 of the R&TTE Directive"
You can then search for relevant standards on the above-mentioned websites and read more about them, to assess if they really apply to your products.
You can also work with a consultant or lab-testing company that offers product compliance assessment services, including lists of harmonised standards that apply to your products.
Is it mandatory to use harmonised standards?
It is generally voluntary to use harmonised standards to assess the product safety of your product. However, the technical requirements mandated by relevant directives and regulations remain mandatory.
Importers and manufacturers should determine and use other technical approaches to meet the requirements under the relevant directives and regulations if they decide not to use harmonised standards.
In practice, using harmonised standards is often the most straightforward way to achieve product compliance, as harmonised standards can be used to provide a presumption of conformity to the essential requirements of directives and regulations.
Conversely, developing your own approach might significantly increase the time and cost of your project.
What if there are no harmonised standards for our product?
Importers and manufacturers are responsible to choose another technical solution to demonstrate compliance if there are no suitable harmonised standards for the products.
For example, you can take advantage of the following standards:
Non-harmonised EN standards
IEC and ISO standards
National standards
ASTM
UL standards
These standards might not fit all the technical requirements that concern a given directive or regulation, but they still serve as a good starting point to achieve compliance.
Also, third-party lab testings and consulting companies can help you to assess product safety to meet the requirements under the relevant directives or regulations. They can review your product and provide guidance to demonstrate compliance, for example, suggesting a suitable design or test methods.
In addition, a notified body assessment is usually required for products such as toys, medical devices, or electronic equipment, as they might pose life-threatening hazards to the consumers. In some cases, this requirement is only necessary if harmonised standards are not followed, or don't cover all the technical requirements for a given product.
In this case, we recommend importers and manufacturers contact a notified body for conducting the necessary conformity assessment.