Planning to import or export products to the European Union? In this guide, we explain what you must know about CE marking, WEEE symbol, textiles labels, tracking ID, and other mandatory labelling requirements in the European Union.
You will also learn which file formats to use when creating your label files and how to instruct your supplier.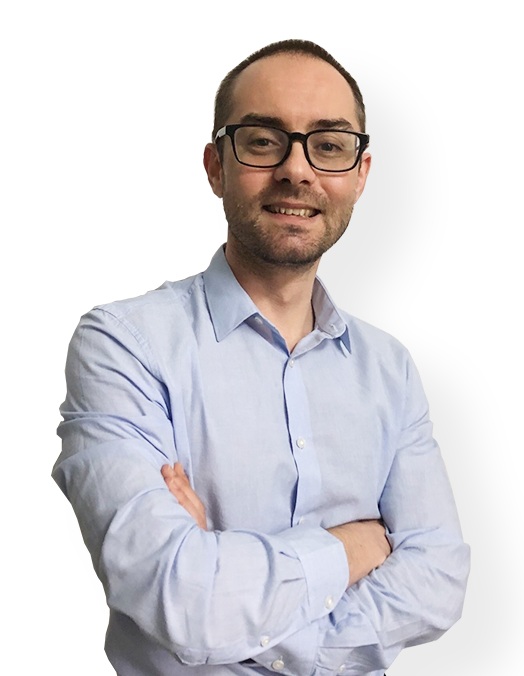 We Help Brands & Importers With Product Compliance (US & EU)
Book a free consultation call today with Ivan Malloci to learn how we can help you with:
Product Requirements Lists
Product Certification
Product & Packaging Labeling
Lab Testing
CE Marking
The CE mark indicates that the product is compliant with all applicable 'CE directives', such as the RoHS Directive, PPE Regulation, Toy Safety Directive, and the Low Voltage Directive.
The CE mark is mandatory for all products falling within the scope of one such directive. Further, the CE mark should not be affixed on a product that is not covered by a 'CE directive'.
Product Examples
Android tablets
Smartphones
Chargers
Toys
Sunglasses
Helmets
Medical devices
Machinery
In addition to the CE mark, the directives also require that the manufacturer or importer can provide a Declaration of Conformity (DoC), Technical file, and user manual.
Product Traceability
In addition to the CE mark, most directives and regulations also require product labels to include additional information. This may include manufacturer or importer identity, address, SKU, user instructions, input voltage, or other information.
Keep in mind that the exact traceability information needed varies depending on the directive or regulation.
Examples
Importer/Manufacturer
Batch ID
Contact details
Model number
Input/Output Voltage
Safety Instructions
Products: Products covered by one or more CE directives or regulations
WEEE Symbol
The WEEE symbol indicates a separate collection of waste electronics. The WEEE mark is mandatory for most electronics, imported and sold within the European Union.
The WEEE symbol can be present on the product and the packaging.
Product Examples
Refrigerators
Printers
Laptop computers
Video cameras
Bluetooth speakers
LED lights
Electronic toys
Laboratory equipment
Products: Electronics
Separate Collection Symbol (Batteries)
Under the Battery Directive, covered batteries and accumulators must bear the 'Separate Collection' symbol to facilitate the collection, recycling, and disposal of such items.
The symbol indicates that consumers should not dispose of used accumulators and batteries in "general" waste bins, but instead separate them from regular waste and dispose of them in dedicated collection sit4s.
The symbol may be printed on the batteries and accumulators, and when the batteries are too small for such a symbol, it may be printed on the packaging instead.
Substance symbols
Accumulators, batteries, battery packs, and button cells are required to bear the chemical symbols of Hg, Cd, and Pb if they, respectively, contain more than:
0.0005% of mercury by weight
0.002% of cadmium by weight
0.004% of lead by weight
Product examples
Battery
Accumulator
Battery pack
Button cell
Products: Batteries
EU Textiles Labelling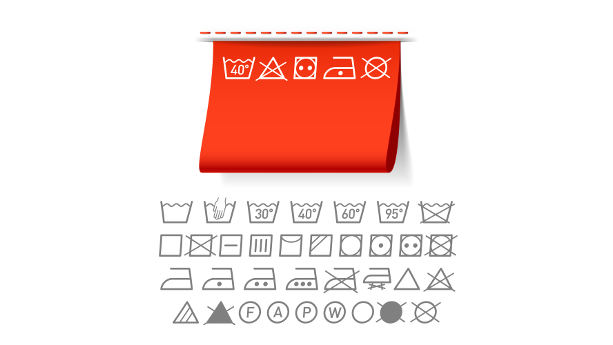 Clothing and other products containing a minimum of 80% by weight of textile fibres must be labelled with the correct fibre composition (e.g. 100% Cotton or 100% Polyester).
Further, the label must be permanent, which means it must either be attached to the clothing item or printed. A sticker is therefore not enough.
Product Examples
T-shirts
Underwear
Children's clothing
Babywear
Optional
Care labels (Recommended)
Size (Recommended)
Country of origin
Note: Some of the items listed above might be required in individual EU member states. As such, it's strongly recommended that you always include care labels and size.
EU Clothing & Textiles Ecolabel
The voluntary EU Ecolabel for clothing and textile products can only be used if the product meets the following criteria:
a. Limited use of substances harmful to health and the environment
b. Reduction in water and air pollution
c. Colour resistance to perspiration, washing, wet and dry rubbing, and light exposure
Products: Clothing
Toy Labelling
Importers and manufacturers of toys must ensure that the product and the packaging carry the correct age warning labels, tracking ID, and contact details of the seller (e.g. manufacturer and importer).
You need a physical address in the EU, which could either be your office or a postbox. However, a website address is not sufficient. Note that the image above is outdated and only serves as an example.
Traceability Label
Some products, including toys, must carry a tracking label to ensure that unsafe products can be recalled effectively. A tracking label normally consists of the following parts:
Importer or manufacturer
Product model / SKU
Batch number or serial number
Manufacturing facility
Contact point
Example: ABC-062020-GZ1-CN
Products: Toys
Food Contact Materials Symbol (EU FCM Framework Regulation)
Certain types of food contact materials, such as kitchen appliances and tools, must carry the glass and fork symbol represented above. However, it's only needed if the products use as food contact material is not obvious to the end consumer.
For this reason, you don't need this symbol in case you are manufacturing or importing food contact materials used in daily life, such as cutlery, drinking glasses, and common kitchen appliances.
Label Information
Food-contact materials that are sold before entering in contact with food might be required to bear the following:
The words "for food contact" (instead of the glass and fork symbol)
Special remarks instructing proper and safe usage
Name and address of manufacturer, processor, or seller
Relevant information regarding permitted migratable substances
Product Examples
Blenders
Plastic plates
Wooden chopping boards
Pots
Tinfoil
Products: Food contact materials
Single-Use Plastics Marking
Some types of plastic products, intended to be used only once and then discarded, are mandated to comply with the requirements provided by the Single Use Plastic (SUP) Directive. These requirements include a harmonised label.
Marking Requirements
The harmonised markings may be placed on the packaging or the product. Either way, the markings might specify the following:
a. Suitable options for managing the waste product (or what to avoid doing when disposing of said product)
b. How the presence of single-use plastic waste products may negatively impact the environment by way of littering
You can download the different markings from this page.
Product Examples
Sanitary towels (pads), tampons, and tampon applicators
Personal and domestic wet wipes
Tobacco products with filters
Cups for beverages
Products: Single-use plastic products
Energy Label
The EU Energy Labelling Framework Regulations apply to electronics, such as lighting products, kitchen appliances, electronic displays, computers, washing machines, and air conditioners. The Energy Label specifies device classification, and energy consumption – thereby incentivizing manufacturers to produce energy-efficient products.
You can create an Energy Label free of charge using the online Energy Label Generator.
Product Examples
Lighting products
Kitchen appliances
Displays and TVs
Computers and servers
Washing machines and dryers
Air conditioners and fans
Products: Electronics
Cosmetics Labelling
EU Regulation (EC) No. 1223/2009 requires that cosmetic products – both manufactured in the EU and imported from overseas – bear labels that inform the reader about the supplier and the product.
Label Information
Per the regulation, cosmetic products are required to bear information such as the following on their packaging before being placed on the market:
a. The importer or manufacturer's registered name and address
b. Nominal content of the packaging by weight or volume
c. Expiration, or 'best before', date
d. Precautionary information
e. Reference or batch number of manufacturer
f. The product's function
g. List of ingredients
Product Examples
Hair products
Skin products
Lip products
Nail products
Eye products
Products: Cosmetic products
General Product Safety Directive (GPSD) Label
The General Product Safety Directive (GPSD) covers a wide range of consumer products that, in general, fall outside the scope of specific directives and regulations (e.g. Toy Safety Directive).
The GPSD label allows for any responsible party to be contacted and be held accountable in the event of any potential risk happening while the product is in circulation.
Traceability Information
The GPSD requires consumer products to carry a label that enables the product to be traced. The product, or its packaging, should bear a label that includes information such as the following:
Importer or manufacturer details
Batch ID or serial number
Product name or model number
Product Examples
Products: General consumer products
Classification, Labelling and Packaging (CLP)
The Classification, Labelling and Packaging (CLP) Regulation aims to ensure that health and the environment receive a high level of protection. It also aims to make sure that the unrestricted transportation of articles, mixtures, and chemical substances can take place.
Specifically, the CLP Regulation sets labelling requirements for dangerous substances and articles that contain such substances.
Labelling Information
The CLP Regulation requires hazardous mixtures, substances, and articles that contain these substances, to carry a label that provides information such as the following:
a. The supplier's name and contact details
b. A number signifying the amount of mixture or substance in the package
c. Product identification details
d. Hazard pictograms, where appropriate
e. Signal words, where appropriate
f. Hazard statements, where appropriate
g. Relevant precautionary statements, where appropriate
h. Supplementary information, where appropriate
Product Examples
Scented candles
Detergents
Glue
Drain cleaners
Products: Articles containing hazardous substances
Ecolabel
The EU Ecolabel demonstrates that a certain product is made using more friendly processes, and materials. That said, unlike most other compliance marks in this article, the Ecolabel is voluntary.
Requirements
Using the Ecolabel requires approval. In other words, you cannot use the Ecolabel based on self-certification. The specific criteria you must fulfil depends on the product. Below follows the criteria for Textiles and Furniture:
Textiles
a. The product shall not contain lead-based pigments.
b. Manufacturers shall perform colourfastness, washing, wet rubbing, and dry rubbing tests on dyed yarn, final fabrics, or final products.
c. Manufactured elastane shall not contain organotin compounds
Furniture
a. Manufacturers shall not use restricted hazardous substances and mixtures such as lead and cadmium
b. Manufacturers shall use PVC-free plastic
c. Manufacturers shall provide a minimum of 5 years of guarantee at no additional cost. Also, they shall make spare parts available to customers.
Product Examples
Textiles
Footwear
Furniture
Cosmetics
Flooring
Paper Products
Electronic Displays
Products: Clothing, Furniture, and more
Packaging Recycling Symbols
Packaging recycling symbols are generally used on products or their packaging to indicate the recyclability of those products or to provide information about the disposal and collection of the products and packaging. These symbols include, but are not limited to, the Green Dot, the Mobius Loop, and the OK Compost Symbol.
Green Dot
Importers and manufacturers may use the Green Dot symbol on product packaging when they have signed an agreement, and paid, a PRO Europe national organization to recover and recycle their packaging for them.
Products and packaging that bear the Green Dot symbol are assumed to be compliant with Extended Producer Responsibility (EPR) requirements across the EU. In some countries, such as in Spain, the Green Dot symbol is mandatory.
Mobius Loop (Universal Recycling Symbol)
The Mobius Loop is widely used and known as the universal recycling symbol. Decision 97/129/EC establishes material symbols and numberings such as the following:
PET (polyethene terephthalate), 1
PVC (polyvinyl chloride), 3
PAP (paper), 22
ALU (aluminium), 41
TEX (textiles e.g., cotton), 60
GL (colorless/green/brown glass), 70, 71, 72
The material symbols indicate what the packaging materials are made of and whether or not they can be recycled. The Mobius Loop may be used together with these symbols and numbering to inform consumers and recyclers how the product or packaging should be recycled.
OK Compost Label
The OK Compost Label indicates the compostability of products or packaging that bear the label. The label can only be used placed if TÜV Austria has certified said product.
Though it is not mandatory for products and packaging to carry the OK Compost Label, the label signifies that the product or packaging (such as trays and wrapping papers) conforms to relevant standards applicable to eco-friendly compostable materials.
Products: Packaging
Footwear Labels
The upper material, outer sole, and inside lining of the shoe must be correctly labelled. You can use written instructions to specify the materials or use a graphical representation of the shoe.
Example Materials
Leather
Synthetic leather
Coated leather
Textile fibre
Products: Footwear
Amazon (EU) Product Labelling Requirements
While Amazon doesn't set its labelling requirements, they do require that all products sold on its platform are compliant with labelling and other compliance requirements in each respective country.
If you're selling on Amazon.de, Amazon.co.uk, or Amazon.fr, you need to ensure that your product is labelled according to European Union product labelling requirements.
For example, products that fall within RoHS or the Low Voltage Directive must, therefore, be CE marked. Further, products should not carry labels that don't apply. Amazon is strict about compliance and far more likely to take action against incorrectly or otherwise non-compliant products than the customs or other market surveillance authorities.
Amazon Label Check Example
Amazon may require product and packaging images as evidence supporting that your product is correctly labelled. Here is an example of such a request sent by the Amazon compliance team:
Hello from Amazon Selling Partner Support,
Thank you for your interest in selling [PRODUCT]. We have reviewed the information you provided and determined that it does not meet our requirements. To allow us to continue processing your application, please address the following issues:
Product Packaging Picture:
– The images provided do not meet the EU labelling guidelines, which state that address on the label must be that of an EU country. Please provide product images that meet this requirement.
– The images provided do not meet the labelling requirements, which state that any information added to the product packaging must be securely adhered and not easily removable. Please provide images that meet this requirement.
– The images provided do not meet the labelling requirements, which state that the label must contain a certification mark. Please provide images showing all sides of the product packaging including appropriate certification mark.
Please respond to this case and provide updated document(s) that remedy the issue(s) indicated above. You can respond to this case within the next 14 days or create a new application at a later time.
Why your product may need more than one label
Commonly, products are covered by more than one labelling requirement in Europe. Electronics, for example, must often carry the CE mark and the WEEE mark, in addition to the directive's specific labels.
Importers and manufacturers must consider all applicable labelling requirements, rather than looking for labelling requirements that may apply specifically to that product.
In addition, labelling requirements also extend to the packaging and even user manuals.
FAQ
Do I need a country of origin label when selling in the EU?
No, country of origin labelling is generally not required in the European Union. That said, many products sold in the European Union still carry a country of origin label (e.g. Made in China) as this is a requirement in many other countries, including the United States.
If you're selling, or at least planning to sell, in the United States, you may as well get your product labelled according to US labelling requirements – in addition to those in the EU.
Further, although the country of origin is not required, you are not allowed to mislead consumers by claiming that the product is manufactured in another country than it actually is.
How do I know if my supplier labels the product correctly?
Manufacturers, at least outside the EU, are not compliance experts. They don't keep track of labelling requirements in other countries and simply rely on their buyers to provide accurate label files.
As such, you must create compliant label files and submit these to your supplier before entering production.
How do I create the label file?
You can use Adobe Illustrator, Photoshop or any other software. What matters is that you create a label file that is an accurate representation of the label you want to be printed on the product, packaging and user manual, if required.
Recommended file formats
Additional information
Dimensions
Colour
Print type
Print position
How do I make sure my factory gets the label right?
I strongly recommend that you include a label check in your standard quality control checklist. Assuming you're importing products from overseas, it's only a matter of providing photocopies and design drawings showing the labels, dimensions, and where (e.g. product, packaging, and manual) the labels should be present.
The quality inspection agent can take photos of the labels, helping you decide whether the products are correctly labelled or not.
What should I do if my product is incorrectly labelled?
You need to instruct your supplier to relabel the product, assuming the items are still in their production facility. If not, you must either return or relabel the products.
However, it's often impossible, or expensive, to relabel an incorrectly labelled product – so you better make sure that you provide label files and detailed documentation to your supplier to prevent such situations from occurring in the first place.
Can I label the product once it's imported into Europe?
In general, a product must be correctly labelled 'once it's placed on the market'. This can be interpreted in different ways, which is why I recommend that you ensure that your product is correctly labelled before the product is imported into the EU.
It's also more expensive to label products once inside the EU, compared to instructing your manufacturer to do it for you.
There are also cases in which the customs authorities have seized imported products for not being correctly labelled.
All in all, there's no benefit in labelling the products once in Europe, assuming you are not manufacturing inside the EU.
Are barcodes required when selling in the EU?
Barcodes are not mandatory but strongly recommended if you intend to sell to retailers or online marketplaces.
Some of the companies that use and require GS1 barcodes include Amazon, Tesco, Sainsbury's, John Lewis, WHSmith, Unilever, Ocado, Nestle, Google, Fruugo, La Redoute, New Egg, NHS, Walmart, and Macy's.