Children's and baby clothing imported or manufactured in the European Union are subject to flammability standards, chemical restrictions, lab testing, and labeling requirements.
In this guide, we cover REACH, EN 14682, EN 14878, and other relevant compliance requirements. It also covers compliance risks that EU importers and manufacturers should be aware of.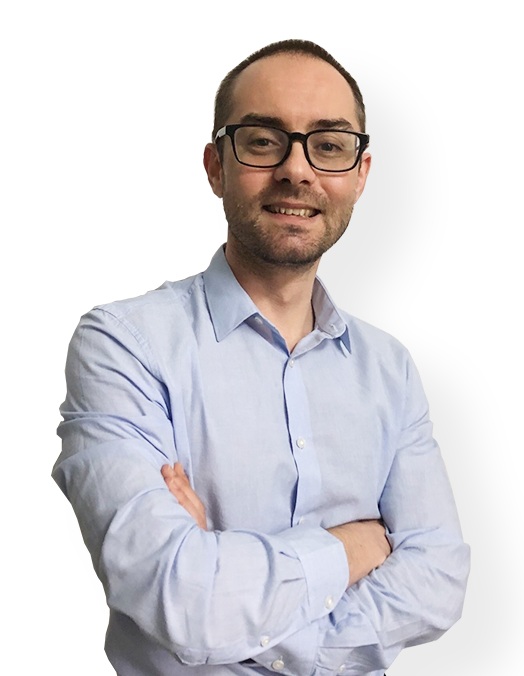 Do you need help with product compliance? (EU & US)
Request a free consultation call today with Ivan Malloci to learn how we can help you with:
Product Requirements Lists
Product Certification
Product & Packaging Labeling
Lab Testing
REACH
REACH is a European Union regulation that addresses the production and use of chemical substances, and the potential impacts on both human health and the environment. It covers consumer products sold in the European Union including children's clothing.
It is illegal to sell children's clothing and other consumer products that contain excessive amounts (e.g. above the set REACH limits) of restricted substances in the European Union.
Product scope
REACH applies to chemical substances and articles that might contain substances, including:
Children's clothing
Accessories
Furniture
Hazardous substances and dust from textile fibers of clothing could easily come into contact with, or be accidentally ingested or inhaled by, children wearing said clothing.
Restricted substances
Article XVII of REACH restricts different kinds of CMRs (carcinogenic, mutagenic, or toxic-for-reproduction substances) for clothing and textiles, including those worn by children. We list below several such restricted substances.
Cadmium < 1 mg/kg by weight
Lead < 1mg/kg by weight
Benzene < 5mg/kg by weight
Phthalates (eg DPP, DNHP) <1,000 mg/kg by weight
DMAC < 30,00 mg/kg by weight
Formaldehyde < 75 mg/kg by weight (300 mg/kg for jackets, coats, or upholstery during the period between 1 November 2020 and 1 November 2023)
Note that substances classified as SVHC are also restricted (e.g. Phthalates).
You can learn more about substance restrictions for clothing in this amendment.
Lab testing
Third-party lab testing is often the only way to verify whether your children's clothing products are compliant. Many testing companies such as Intertek and QIMA, provide REACH testing for different kinds of children's products.
It is essential to instruct your supplier about REACH, and book REACH compliance testing before importing it to the European Union.
Risks
Some textile fabrics and clothing parts (e.g. zippers and buttons) may contain excessive amounts of restricted chemicals and heavy metals. Notice that you will have to cover the testing costs regardless of whether the lab test is successful or not.
Children's Clothing Safety Standards
Several standards are dedicated to ensuring children's clothing can be safely worn. They range from general requirements regarding the safety of children's clothing to specific requirements regarding potential hazards posed by decorative or functional components on children's clothing.
We introduce some of those standards in the sections below.
EN 14682 – Safety of Children's Clothing
EN 14682 specifies the requirements for drawstrings and cords on clothing (including ski apparel and disguise costumes) designed for children up to 14 years of age.
Though this standard notes that it cannot cover every potential hazard that would make a garment unsafe for use, it recommends that individual risk assessments should be carried out on any piece of clothing to ensure it does not pose any danger to the wearer.
EN 14682 is harmonised under the General Product Safety Directive (GPSD). This means that complying with the standard provides a presumption of conformity with the general safety requirements set out in the GPSD.
EN 14878 – Burning Behavior of Children's Nightwear
EN 14878 specifies requirements for the burning behavior of the following items when tested against EN 1103 standards:
Children's nightwear
Nightwear fabrics intended for children's nightwear
The cleansing procedure found in EN 1103 is not applicable to any test material covered by the standard because a single wash was found to have had a negligible effect on finishes on nightwear.
EN 17394-1 – Textiles and Textile Products: Part 1 – Safety of children's clothing – Security of attachment of attached components to infants' clothing – Specification
This standard provides requirements regarding the security of attached components (or pieces of such) on infants' clothing that are considered to be small parts, such as:
Buttons
Press fasteners
Rivets
Sequins
Diamantes
Detachment of these small components from clothing may present the following hazards to infants:
Choking
Swallowing
Ingestion
Inhaling (aspiration)
Insertion into eyes, nose, or ears
Infants are especially vulnerable to such hazards because they often cannot verbalize any accident to their carers. The components listed above are generally considered to be less hazardous to older children and adults as they can remove the component or ask for help.
EN 17394-2 – Textiles and Textile Products: Part 2 – Safety of children's clothing – Security of attachment of buttons – Test method
Standard EN 17394-2 specifies a method for testing how secure the attachments of decorative and functional buttons are to clothing that includes the following garments:
Hats
Scarves
Hosiery
Ties
Textile belts
EN 17394-3 – Textiles and Textile Products: Part 3: Safety of children's clothing – Security of attachment of metal mechanically applied press fasteners – Test method
This standard is similar to the previous one mentioned in that it lists the same garments. However, the difference lies in that EN 17394-3 is limited to testing how securely attached decorative and functional metal mechanically-applied press fasteners are to children's clothing.
It notes that this test method does not include rivets and eyelets as the gripping action performed during testing destroys the component's integrity when said component is attached to textile fabrics.
EN 17394-4 – Textiles and Textile Products: Part 4: Safety of children's clothing – Security of attachment of components except for buttons and metal mechanically applied press fasteners – Test method
EN 17394-4's test methods complement EN 17394-2 and EN 17394-3.
This "extremely aggressive" method has been specifically developed to assess if the relevant components (listed below) remain attached to children's clothing. The aggressive nature of the test ensures that no component detaches by accident and as such would be hazardous to young children.
It applies to the following components:
Labels
Badges
Sequins
Rhinestones
Rivets
Eyelets
Non-metal press fasteners
General Product Safety Directive (GPSD)
Even if there are no product-specific or mandatory standards for your product, importers and manufacturers still need to comply with the General Product Safety Directive (GPSD). The GPSD covers most consumer products sold in the European Union, including children's clothing.
Importers and manufacturers need to self-assess product safety and risks for GSPD compliance. It is important to ensure that your products do not pose risks or cause injury to consumers before importing to the European Union.
Product scope
The GPSD covers most consumer products, including:
Children's clothing
Outdoor furniture
Bicycles
Stationary training equipment
Roller sports equipment
Requirements
The GPSD requires that consumer products should be safe to use, under all circumstances. These circumstances must also take the wear and tear of young children into consideration. Here are the main requirements set out by the directive
Technical file
Risk assessment
Traceability label
User instructions
Harmonised standards
According to our knowledge, EN 14682 – Safety of Children's Clothing is the only standard relevant for children's clothing that has been harmonised under the directive.
As mentioned, complying with harmonised standards provides a presumption of conformity with the requirements of the directive. In situations where no harmonised standards exist, other applicable standards – such as EN standards, national, or international standards – can still be used to demonstrate compliance with the requirements.
Risks
The GPSD requires that you determine how the child may use the product in a way that is potentially hazardous in all sorts of circumstances. For example, fabric parts that can easily get stuck, or wrapped around the neck, are potential hazards. It's ultimately in your interest as an importer, exporter, or manufacturer to ensure that your product is safe in all circumstances.
Textile Labeling and Fiber Composition Regulation
The Textile Labeling and Fiber Composition Regulation covers directions regarding textile labeling and fiber composition. It specifies how fiber compositions should be described, and provides guidance regarding the official language in which the label's information is written.
It also states that the textile's fiber composition should be mentioned at all stages of the textile product's industrial processing and commercial distribution.
Product scope
The regulation covers the marking or labeling of textile products, including children's clothing. It covers products containing at least 80% by weight of textile fibers, including the following:
Raw textiles
Semi-worked textiles
Worked textiles
Semi-manufactured textiles
Semi-made textiles
Made-up textiles
Fiber composition
As said, the regulation details requirements regarding the labeling and marking of the fiber composition of textile products.
Fiber names
Article 5 of the Regulation notes that only the names of textile fibers listed in Annex I should be used when describing the fiber composition of textile products on their labels and markings.
Annex I has two extensive tables detailing exactly how certain textile products should be described. We state below five types of textile products and their descriptions, as listed in the first table.
a. Silk: "Fibre obtained exclusively from silk-secreting insects"
b. Cotton: "Fibre obtained from the bolls of the cotton plant (Gossypium)"
c. Flax (or linen): "Fibre obtained from the bast of the flax plant (Linum usitatissimum)"
d. True hemp: "fibre obtained from the bast of hemp (Cannabis sativa)"
e. Coir (coconut): "Fibre obtained from the fruit of Cocos nucifera"
Other requirements
Other requirements for different textiles exist too, for example:
a. Pure textile products should be labeled as "100%", "pure", or "all"
b. Multi-fibre textile products should be labeled with the names of all constituent fibers and their percentage by weight, in descending order
c. Multi-component textile products should have a label stating the textile fiber content of each component
d. Textile products containing non-textile parts of animal origin should be labeled or marked with the phrase: "Contains non-textile parts of animal origin"
Size and care instructions
This document (Frequently Asked Questions) regarding the regulation notes the following:
a. Though the regulation does not cover care instructions and size labeling requirements, several EU member states have made care labeling mandatory
b. Harmonised EU rules do not exist regarding how consumers should wash or maintain their textile products
Language
The Textile Regulation's FAQ document also specifies the following regarding the languages in which labels are provided:
a. The product's labeling or marking should be provided in the official language(s) of the EU Member State in which the product is sold unless that country's national legislation states otherwise. For example, a label of a product sold in Germany should be provided in German.
b.It is acceptable to create labels on which all (or multiple) EU official languages are present.
Packaging and Packaging Waste Directive
The Packaging and Packaging Waste Directive aims to protect the environment by harmonizing national measures on managing packaging waste and promoting recycling, among other things. The Directive's coverage of packaging and packaging waste also extends to children's product packaging.
Product scope
According to Article 2, the Directive covers all packaging and packaging waste used or released at the following levels, regardless of the material used:
Industrial
Commercial
Office
Shop
Service
Household
Substance restrictions
According to Article 11 of the Directive, importers and manufacturers should ensure that restricted heavy metals present in the packaging (or its components) do not exceed 0.01% by weight. We list those heavy metals below.
Lead
Cadmium
Mercury
Hexavalent Chromium
Extended Producer Responsibility (EPR)
The Packaging and Packaging Waste Directive sets requirements for Extended Producer Responsibility (EPR), with which member states should comply before 31 December 2024.
The Extended Producer Responsibility is a policy that places the responsibility of the packaging of post-consumer products in the hands of importers and manufacturers. For instance, when a consumer discards the packaging of their children's clothing, importers and manufacturers are responsible for collecting and recycling it.
Companies can ensure they do so by signing an agreement with, and subsequently paying a fee to, EPR organizations. These organizations can then help the companies collect, dispose of, or recycle their discarded packaging.
We list below several EPR organizations in the EU:
Der Grune Punkt (Germany)
EcoEmbes (Spain)
Citeo (France)
FTI (Sweden)
Afvalfonds Verpakkingen (Netherlands)
Amazon Europe Compliance Requirements
Amazon has a strict policy on product compliance. Children's clothing must comply with mandatory requirements to get approval from Amazon. These requirements might include labeling and lab testing.
As such, you should read the relevant product category requirements in the Amazon Seller Central before importing with the goal of selling on Amazon.
How does Amazon check product compliance?
Amazon may request test reports, certifications, product invoices, and any other relevant proof of your products, at any time. Also, keep in mind that they are strict when checking the details of your test reports and don't accept unverifiable test reports provided by suppliers, or test reports valid for different companies or products.
What can happen if we sell non-compliant children's clothing on Amazon?
Amazon has the right to review your products, then remove them from listing for non-compliance reasons. Also, they can suspend your account if needed.