The Registration, Evaluation, Authorisation and Restriction of Chemicals (REACH) regulation sets bans, limitations, and notification requirements for chemicals, heavy metals, and other harmful substances. The regulation covers consumer products imported to or manufactured in the European Union.
REACH lab testing is necessary in order to determine whether a product or material is compliant. In this guide, we explain what importers and manufacturers must know about the testing process, why testing is important, cost examples, and more.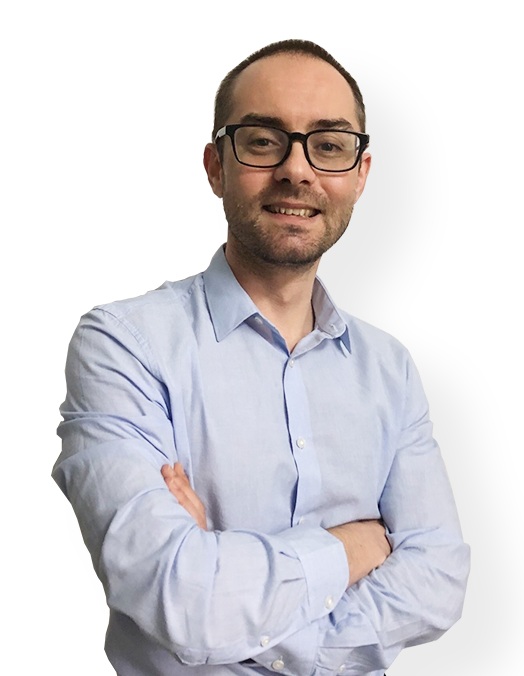 We Help Brands & Importers With Product Compliance (US & EU)
Book a free consultation call today with Ivan Malloci to learn how we can help you with:
Product Requirements Lists
Product Certification
Product & Packaging Labeling
Lab Testing
What is REACH testing?
REACH lab testing is the process of verifying if a certain material contains restricted or banned chemicals, heavy metals, or other substances. The lab test is only passed if not a single restricted or banned substance is above the limits.
Substance examples
Nickel
Lead
Cadmium
Mercury
Notice that substances listed in Annex XVII are banned or limited. Further, additional testing for Substances of Very High Concern (SVHC) is also often necessary.
You'll receive a lab test report once the testing process is completed. This document can serve as proof of compliance – assuming the product passes the lab test.
Is REACH lab testing required?
Yes, REACH lab testing is necessary for the sake of verifying compliance with the REACH regulation. Without a lab test report, there is no way to know if a certain material contains banned or restricted substances.
Do we need SVHC testing?
Substances of Very High Concern (SVHC) are chemicals or other substances that are not necessarily banned. However, importers and manufacturers in the EU are still required to keep track of SVHCs – for the following two reasons:
a. Consumers have the right to request information about SVHC content above 0.1% by weight in a product
b. Companies must submit a notification to the European Chemicals Agency (ECHA) if a product contains any SVHC above 0.1% by weight
Hence, SVHC lab testing is necessary for the following reasons:
Provide consumers with SVHC data upon request
Submit SVHC data to the ECHA when/if you exceed the quantity threshold
How often do we need to submit our products for REACH testing?
It's important to stay up to date with the REACH regulation as new substances are added to Annex XVII or the list of SVHCs. As such, last year's REACH test report may already be outdated.
Further, one batch of materials could also be compliant while the next is not. Materials can be contaminated during production (e.g. infused with a restricted substance), which is why periodic testing is necessary. That said, I cannot give an exact estimate as to the frequency of testing you should expect.
What products can be REACH lab tested?
As REACH is applicable to all consumer products sold in the European Union, essentially all products and materials can be subject to REACH lab testing.
Therefore, REACH lab testing is applicable to the following products:
Textiles
Plastic products
Jewelry and accessories
Watches
Furniture
Materials
Likewise, REACH lab testing can be applied to essentially all materials:
Plastics
Stainless steel
Metal alloys
Glassware
Coatings and paints
Leather
Textiles
Ceramics
REACH lab testing costs
REACH testing costs are multiplied based on the number of materials and colors. As such, a single-colored material sample test costs less than a product made of multiple materials and color variations.
How much does REACH lab testing cost?
REACH lab testing can cost from 100 USD and up, depending on the number of materials, colors, and applicable substance tests. Further, additional costs apply if you also wish to test SVHCs in addition to Annex XVII substances.
Example A: Red T-Shirt
A single-colored material test is less expensive, as detailed in the table below.
Overview
# Tests
Cost (USD)

REACH-Nickel Release

1

70

REACH-Total Cadmium Content

1

20

REACH-Phthalate Content

1

40

REACH-Organotin Content

1

100

REACH-Pentachlorophenol Content

1

90

Total cost (US Dollars)
320
Example B: Wrist Watch
However, a wristwatch made up of a watch case and leather strap costs more to test:
Overview
# Tests
Cost (USD)

REACH-Nickel Release

2

70

REACH-Total Cadmium Content

2

20

REACH-Phthalate Content

2

40

REACH-Organotin Content

2

100

REACH-Pentachlorophenol Content

2

90

REACH-Hexavalent Chromium Content in Leather

1

50

REACH-Azo Colorants Content in Leather

1

50

Total cost (US Dollars)
740
How do I know which chemicals and heavy metals to check?
Our recommendation is that you contact a qualified lab testing company to help you determine which Annex XVII and SVHC tests apply to your specific product and material. The specific list varies, depending on the product type and material. Further, new substances are added to both Annex XVII and the list of SVHCs from time to time.
Third-party lab testing companies, such as Intertek and QIMA, must assess applicable REACH tests when providing a quotation. This is often done free of charge and can be very helpful when trying to determine which substance tests apply to your products.
Another option is to work with a REACH consultant.
What should we do if the REACH test fails?
Failed REACH testing means that the material contains one or more restricted or banned substances – above the limits. There is no way to 'repair' or otherwise make a non-compliant material become compliant. At best you can ask your supplier to replace the non-compliant material, assuming that is possible without destroying the product.
REACH testing failure is always a risk, especially when importing from outside the EU where REACH compliance is not the default. A few years ago we had a situation in which a customer booked shipping before the REACH test result came through.
That proved to be a disaster as the plastic material used to make their product turned out to be contaminated by machine lubrication – which resulted in excessive amounts of restricted phthalates. It's also worth noting that the supplier had passed all REACH tests for all previous production runs – but an accident can happen even with the best intentions.
Hence, ensure that you arrange REACH testing before you pay your supplier and book shipping.
Can I get a test report from my supplier?
Many importers assume that every single supplier in the world can provide a REACH test report for every single product and material. This is very rarely the case. It's actually quite rare to find that suppliers can provide REACH lab test reports for more than a few materials – and the test reports are often outdated.
It's therefore not a viable option to rely on existing lab test reports. This is also why third-party REACH lab testing is so often a necessity when importing products from China, and other countries outside the EU.
That being said, you can still use "outdated" REACH test reports as a way to assess if the supplier has experience in the past manufacturing REACH-compliant products and materials.
Can REACH lab testing only be done within the EU?
No, there are many lab testing companies conducting lab tests according to the REACH regulation in China, the United States, and many other countries.
How do I submit products or materials samples for testing?
You can either instruct your factory to deliver samples directly to the testing company or send them yourself. You will normally be instructed by the testing company to send the samples to a designated lab address, and write the booking number in order to help the lab identify your samples upon arrival.
How long does REACH testing take?
The processing time from submission until you receive the lab test report is normally somewhere between 7 to 21 days. This varies between labs and the product you submit for testing.
Do all EU importers get their products REACH tested?
The short answer is no. Many importers are not aware of the REACH Regulation or understand how to verify compliance means in practice.
Further, many importers make the faulty assumption that their suppliers got them covered and that it's the supplier's responsibility to ensure compliance with the REACH regulation.
Who checks REACH lab test reports?
National market surveillance authorities in the European Union carry out on-site inspections and request test reports from e-commerce companies.
Does Amazon require REACH lab test reports?
Amazon may also check your test reports if you sell products on their marketplace. From 2020 and on we started receiving reports from sellers that had their products removed as a result of failing to provide REACH lab test reports to Amazon.
This is also one reason why you should get your products REACH tested before importing products to the EU.
REACH Test Report Sample