Phthalates are chemicals used to improve the flexibility and durability of certain plastics. Some of them have been linked to certain cancers, metabolic disorders, and male infertility. As a result, the European Union strictly regulates the usage of phthalates in consumer products.
Still, consumer products, including toys, PVC plastic products, and food packaging, might contain restricted phthalates as these are not restricted or banned in all countries. In this guide, we explain what importers and manufacturers must know about phthalate restrictions in the European Union.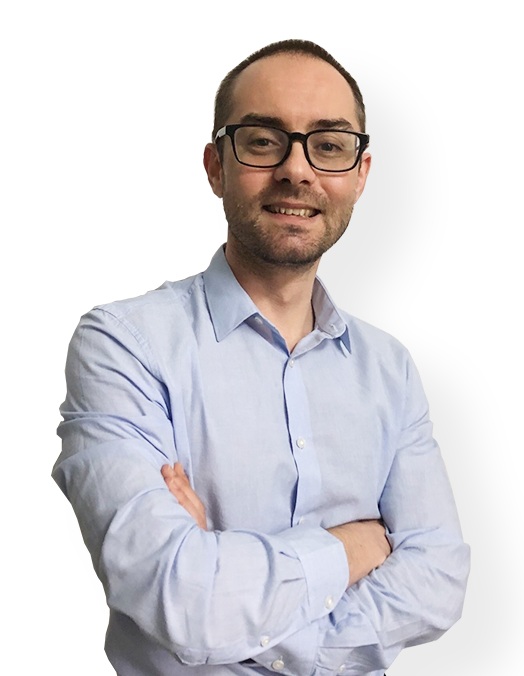 We Help Brands & Importers With Product Compliance (US & EU)
Book a free consultation call today with Ivan Malloci to learn how we can help you with:
Product Requirements Lists
Product Certification
Product & Packaging Labeling
Lab Testing
What are phthalates?
Phthalates are synthetic chemicals used in processes ranging from commercial to industrial to make certain plastics, such as PVC, more durable and flexible.
In addition to plastic, rubber, coating materials, or even adhesives can contain phthalates.
Some scientific research suggests that exposure to phthalates might interfere with the human's endocrine system, which might disrupt the normal hormonal level and could lead to various health issues that include:
Male fertility decrease
Diabetes
Breast cancer
Obesity
Metabolic disorders
As such, many phthalates are restricted. Below we list some examples of regulated phthalates.
Examples
DINP
DNOP
DIDP
DEHP
DBP
BBP
DIPP
DIBP
Are phthalates banned in the European Union?
The EU restricts several phthalates that are considered dangerous for human health under regulations such as the following:
REACH Regulation
Toy Safety Directive
RoHS Directive
Plastic Food Contact Materials Regulation (EU) 10/2011
According to the RAPEX statistics of 2018, which is the EU rapid alert system for unsafe non-food and non-pharmaceutical consumer products, DEHP alone accounted for 40% of all chemical recalls for products that contained plastics components.
Note that the restrictions are based on two methods:
a. Concentration by weight, for instance, maximum 0.1% by weight.
b. Specific migration limits (SML), for instance, maximum 1 mg/kg.
Which products and materials may contain phthalates?
Phthalates can be found in a large variety of consumer product categories, such as:
Household products
Medical devices
Here are some examples of specific products that might contain phthalates:
Plastic cutlery
Plastic wraps
Flexible plastic and vinyl toys
Jelly rubber toys
Paint pigments
Nail polishes
Moisturizers
Medical tubes
REACH
The Registration, Evaluation, Authorisation and Restriction of Chemicals (REACH) regulation aims to protect human health and the environment by restricting dangerous substances and articles made of those substances. These substances include phthalates.
Product scope
REACH covers many categories of products that might contain phthalates, including the following:
Toys
Childcare products
Plastic casing
Plastic furniture
SVHC
According to the European Chemicals Agency (ECHA), Substances of Very High Concern (SVHC) are substances that negatively and permanently impact human health and the environment. REACH regulates substances on the SVHC Candidate List, including phthalates.
Here are the phthalates that we could find on the SVHC Candidate List:
BBP
DEHP
Bis(2-ethylhexyl) tetrabromophthalate
Bis(2-methoxyethyl) phthalate
DBP
DCHP
Dihexyl phthalate
Diisobutyl phthalate
Diisopentyl phthalate
DPP
n-pentyl-isopentyl phthalate
Importers and manufacturers of products containing SVHCs in concentrations exceeding 0.1% weight by weight (w/w) must notify:
a. The ECHA regarding the substance's presence in their products by registering the required information on the SCIP (Substances of Concern In articles as such or in complex objects (Products)) database; and
b. Customers about the SVHC content in their products, when requested.
Restricted substances
Importers and manufacturers must comply with REACH's Annex XVII requirements, which include making sure that the concentration of restricted substances remains below permitted limits. REACH also forbids them from importing and manufacturing products that contain restricted substances that exceed allowed limits.
Annex XVII to REACH lists the following phthalates in Entries 51 and 52:
DEHP
DBP
BBP
DIBP
DINP
DIDP
DNOP
Notice that different limits apply depending on the product and age group. Specifically, REACH restricts DEHP, DBP, BBP, and DIBP to at most 0.1% by weight in consumer products, with exceptions that include motor vehicles, aircraft, and lab-use measuring devices.
However, DINP, DIDP, and DNOP are only restricted to a maximum of 0.1% by weight in toys and childcare products that might be placed in the mouth by children.
Cosmetics Products Regulation
The Cosmetics Products Regulation sets requirements that cover cosmetics products in the EU. It requires importers and manufacturers of certain types of cosmetic products to ensure that those products for sale do not contain prohibited substances or substances with concentrations exceeding permitted levels. These prohibited substances include phthalates.
Product scope
The regulation covers cosmetics meant to come into contact with external body parts, or the teeth and oral cavity, for purposes that include cleaning or protection.
Restricted substances
Annex II of the regulation lists substances prohibited in cosmetic products. It includes the following phthalates:
Dibutyl phthalate
Diethylhexyl phthalate
bis(2-Methoxyethyl) phthalate
n-Pentyl-isopentylphthalate
di-n-Pentyl phthalate
Diisopentylphthalate
Benzyl butyl phthalate
Diisobutyl phthalate
Dihexyl phthalate
Dicyclohexyl phthalate
Diisohexyl phthalate
Diisooctyl phthalate
RoHS Directive
The Restriction of Hazardous Substances (RoHS) Directive restricts the usage of certain hazardous substances in electronic and electrical equipment (EEE), including several phthalates.
Product scope
Annex I of the directive lists categories of EEE covered by the directive, which includes the following:
Household appliances
IT and telecommunications equipment
Consumer equipment
Lighting products
Electrical and electronic tools
Toys
Leisure and sports equipment
Medical devices
Monitoring and control instruments
Industrial monitoring and control instruments
Automatic dispensers
Other EEE
Exemptions
The RoHS does not apply to:
Member State security and military equipment
Space equipment
Equipment designed for instalment in products not covered by the RoHS
Large-scale stationary industrial tools
Large-scale fixed installations
Transportation equipment
Non-road mobile machinery for professional use
Active implantable medical devices
Photovoltaic panels
Research and development equipment
Restricted substances
Annex II of the directive lists ten restricted substances, four of which are phthalates with a maximum permitted concentration value of 0.1%:
Toy Safety Directive
The Toy Safety Directive aims to reduce the risks associated with children's toys in the EU. It establishes safety requirements for toys, including physical, mechanical, flammability, and chemical properties.
Product scope
The directive covers toys designed or meant for play by children aged under 14 years, including the following types of toys:
Functional toys (e.g., scale model toys)
Aquatic toys
Activity toys
Chemical toys
Olfactory board games
Cosmetic kits
Gustative games
Exemptions
The directive does not cover the following types of toys:
Public playground equipment
Public-use automatic playing machines
Toy vehicles with combustion engines
Toy steam engines
Catapults and slings
Restricted substances
Annex II of the directive states that any substance that the Classification, Labelling and Packaging (CLP) Regulation has classified as carcinogenic, mutagenic or reprotoxic (CMR) should not be used in toys.
According to our research, the Classification and Labelling (C&L) Inventory lists many types of phthalates. We list some of them here (including their classification:
Di-(2-ethylhexyl) phthalate (DEHP) – R
Diisobutyl phthalate – R
Bis(2-methoxyethyl) phthalate – R
Dibutyl phthalate (DBP) – R
Diheptyl phthalate – R
Decyl octyl phthalate – R
Diisooctyl phthalate – R
Bis(methylcyclohexyl) phthalate – R
Diisopentylphthalate – R
Dipropyl phthalate – C, R
Plastic Food Contact Materials Regulation (EU) 10/2011
This regulation sets substance restrictions for plastic materials and articles intended to come into contact with food (FCM).
Note that general requirements for FCM (e.g. labelling) are covered by the EU FCM Framework Regulation.
Product scope
The regulation applies to:
a. FCM made in plastic (also when printed or coated).
b. Plastic multi-layer FCM held together by adhesives or other means.
c. Plastic layers or plastic coatings meant to be in contact with food.
Exemptions
The regulation doesn't apply to the following food contact materials, which should be covered by other FCM regulations:
Ion exchange resins
Rubber
Silicones
Union list
The Union list published in Annex I of the regulation allows the intentional use of certain "authorised substances" in the manufacturing process of plastic FCM.
In some cases, these substances can only be used under a certain migration limit and only for certain categories of products.
Phthalates in the Union list (examples)
Here are some examples of phthalates listed in Annex I:
a. Phthalic acid, dibutyl ester (DBP) is permitted as a plasticizer in repeated use FCM for non-fatty foods, up to 0.3 mg/kg.
b. BBP and DEHP are allowed as plasticizers in repeated-use food contact materials, and in single-use food contact materials for non-fatty foods, with the exceptions of infant formulae and follow-on formulae.
Their migration limits are set to:
Phthalic acid, bis(2-ethylhexyl) ester (DEHP) – 1.5 mg/kg
Phthalic acid, benzyl butyl ester (BBP) – 30 mg/kg
c. The migration limit for phthalic acid, diallyl ester (DAP) is set to not-detectable (ND), which means that no migration is permitted.
Denmark's Ban on Phthalates
While Denmark's Statutory Order on a ban on phthalates in toys and childcare articles mainly follows REACH requirements, the limitations for some kind of phthalates is set to a lower level, that is 0.05% by mass, for the following products:
a. Toys intended to be used by children younger than 3 years.
b. Products that are intended to be placed in the mouth, such as a pacifier, by children younger than 3 years.
Phthalate Lab Testing
Often, it is necessary to test your products to ensure that they don't contain phthalates – or other restricted substances, – above the permitted limits.
After a product passes testing, you receive a test report that proves your product's compliance.
Test methods
Test methods are a specific set of processes that labs use to determine whether a product has, or has not, met the relevant requirements.
Here, we list four standards that provide methods of testing and determining the amount of phthalates in different classes of consumer products.
a. EN 16453 – Pulp, paper and board – Determination of phthalates in extracts from paper and paperboard
b. EN 16521 – Cosmetics – Analytical methods – GC/MS method for the identification and assay of 12 phthalates in cosmetic samples ready for analytical injection
c. EN IEC 62321-3-3 – Environment – Determination of certain substances in electrotechnical products
d. EN ISO 16181-1 – Footwear – Critical substances potentially present in footwear and footwear components – Part 1: Determination of phthalate with solvent extraction
Testing labs
Here are four laboratories that offer phthalate testing services against EU regulations:
Manufacturing Risks
Phthalate content is one of the more common reasons why a product fails lab testing. We have seen a wide range of products, from PVC tarpaulins to PU watch straps, fail third-party testing due to phthalate detection – resulting in the products being verified as non-compliant.
We think that this can be partially explained by the fact that not all materials are manufactured specifically for the EU market – but are intended for sale in markets with no or fewer restrictions concerning phthalates.
It's also a matter of cost. Manufacturing materials without using phthalates are more expensive. As such, assuming that your product is phthalate-free by default can turn into an extremely costly mistake.
As such, it's critical to inform your supplier that all materials used to manufacture your product must be phthalates-free. This should then be followed up with third-party lab testing, for the sake of verifying that the product and its materials are in fact phthalates-free – or at least below the set limits.