Ensuring compliance with applicable toy safety standards is mandatory when importing or manufacturing toys for the EU market. This guide serves as an introduction to the different types of toy safety standards, EN 71, EN IEC 62115, EN IEC 61558-2-7, and complementary technical reports.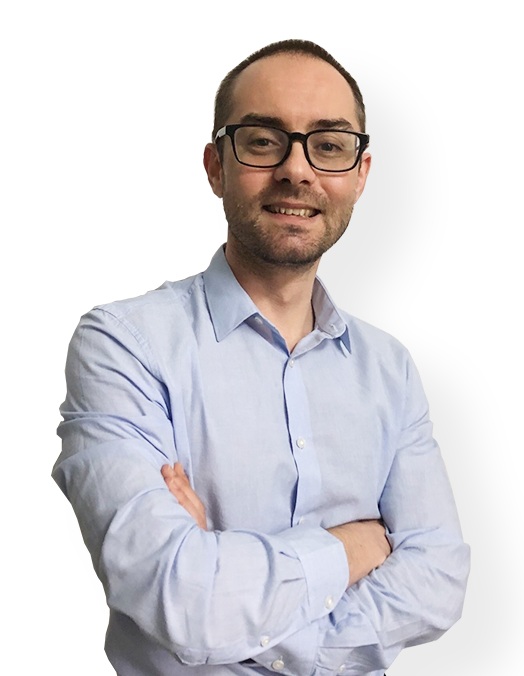 We Help Brands & Importers With Product Compliance (US & EU)
Book a free consultation call today with Ivan Malloci to learn how we can help you with:
Product Requirements Lists
Product Certification
Product & Packaging Labeling
Lab Testing
What are toy safety standards?
In general, toy safety standards are established to help ensure that toys sold in the EU are safe to use for children. Toy safety standards offer guidelines that limit dangerous substances and prohibit small parts and sharp points in toys, for example, so that young children won't be harmed when playing with the toys.
Importers and manufacturers should understand that sending their toy products for safety testing is often necessary to ensure compliance with relevant technical requirements.
Is it mandatory to comply with toy safety standards in the EU?
All companies importing or manufacturing toys in the EU must ensure compliance with the Toy Safety Directive. In turn, this directive requires that toys are compliant with the relevant EN 71 standards. One or more EN 71 parts can apply to a single toy.
In addition, toys must also be safety tested, corresponding to the applicable toy safety standards.
Hence, it's illegal to sell toys that are not compliant with the applicable toy safety standards in the European Union.
Mechanical and physical properties
Some toys may have moving parts, cords, or other physical properties that might represent a danger to the health of the children using them. Safety standards aim at minimizing these dangers by providing guidelines and test methods for toys' mechanical and physical properties.
For example, it is important to ensure that toys don't have sharp edges that may cut a child or no hinges that may bring harm to a child's fingers.
Small parts
The requirements concerning "small parts" intend to prevent young children from ingesting small toys – or small detachable parts – causing a choking hazard.
If the toy or toy component's dimensions are smaller than that of the opening of the small part cylinder, the product may be prohibited because it presents an inherent choking hazard.
Balls or products that contain small balls can also be considered "small parts".
Flammability
Flammability standards, such as EN 71-2, specify requirements and testing methods for ensuring that toys do not catch fire easily, thereby reducing the risk of young children being injured by flammable toys or toy components.
Chemicals and heavy metals
Safety standards might also establish limits by weight or migration limits for dangerous substances, such as heavy metals or phthalates. This is especially important for products intended for young children, who might put the object in their mouths. For example, EN 71-3 specifies different migration limits for materials that fall into the following categories:
Dry, brittle, powder-like, or pliable, materials
Liquid or sticky materials
Scraped-off materials
Electrical safety
Some toys are powered by electricity. As such, it's important to ensure that electric toys are safe for children to use. Examples of electric toys include walkie-talkies for children and remote control cars.
Some standards, such as EN IEC 62115, specifically cover electric or electronic toys, and provide comprehensive electrical safety requirements, including:
Dielectric-strength testing
Electrical testing
Heating testing
Instructions for use
Thermal testing
Batteries
Safety standards might also the safety of electronic toys that use batteries as a power source. This might include:
a. Warning labels
b. Guidelines that concern the accessibility of batteries
c. Guidelines concerning button batteries or coin batteries
Warning labels
Warning labels are especially important to inform caregivers (e.g. parents, teachers) about the danger posed by toys. Safety standards might include guidelines about
a. Age warnings
b. Small parts warnings
c. Chemicals on finger paint and other products
d. Graphic symbols
EN 71 – Safety of toys
EN 71 is a set of standards that cover safety requirements for toy products, such as:
Wooden toys (eg plywood puzzles)
Plush toys
Educational toys (eg alphabet building blocks)
There are thirteen EN 71 standards, all harmonised under the Toy Safety Directive. Compliance with EN 71 standards is generally not mandatory, but doing so provides a presumption of product conformity with the directive.
Hence, opting to not follow EN 71 standards can require that you develop your own standards. In the end, all toys must be compliant with the requirements in the toy safety directive – and EN 71 provides the most straightforward path to achieving this.
EN 71-1: Mechanical and physical properties
EN 71-1 covers testing methods as well as physical and mechanical requirements for toys. For example, the standard also covers the following aspects:
Expanding materials
Springs
Sharp edges
Small parts
EN 71-2: Flammability
EN 71-2 covers requirements for design, materials, and methods for testing the flammability of toys. These requirements generally aim to help importers and manufacturers reduce fire-related risks. The standard also provides a list that includes:
a. Prohibited flammable material (for example, cellulose nitrate)
b. Recommendations for enhancing flame-retardant efficacy in the design and construction of toy products
Products covered by this standard include:
Soft-filled toys
Toys designed to be entered by a child
Toy disguise costumes
EN 71-3: Specification for migration of certain elements
EN 71-3 specifies test methods and limits for the migration of elements such as:
In the standard, toy materials fall into the following three migration categories:
Category I: Dry, brittle, powder-like or pliable materials
Category II: Liquid or sticky materials
Category III: Scraped-off materials
Additionally, it specifies more than 50 fragrances that are banned from toy manufacturing whenever possible. The standard also provides requirements for testing and analyzing toys for fragrance content.
EN 71-4: Experimental sets for chemistry and related activities
EN 71-4 specifies requirements for mixtures and substances found in experimental sets, such as:
Crystal growing sets
Carbon dioxide generating experimental sets
Supplementary sets
The standard covers sets for chemical experiment fields like:
Mineralogy
Biology
Physics
EN 71-5: Chemical toys (sets) other than experimental ones
EN 71-5 specifies limits for hazardous substances found in non-experimental chemical toys and applies to sets such as:
Plastic moulding sets
Embedding sets
EN 71-7: Finger paints
EN 71-7 specifies the requirements for materials and substances used in finger paints, to which this standard is applicable. The standard also requires the use of warning labels, and for them to carry statements such as:
a. Children under 3 years of age should be supervised by adults
b. Mix with water in accordance with the instructions before giving to a child
EN 71-8: Swings, slides and similar activity toys for indoor and outdoor family domestic use
EN 71-8 covers toy products that are intended to be used while jumping, climbing, or swinging. In addition to providing marking and warning requirements for activity toys, the standard also specifies safety requirements such as:
Static strength
Maximum height
Stability
EN 71-9: Organic chemical compounds – Requirement
EN 71-9 specifies requirements regarding the migration of certain organic chemical compounds from toy products to the human body, through exposure routes such as:
Mouthing
Ingestion
Skin contact
Eye contact
Inhalation
EN 71-10: Organic chemical compounds – Sample preparation and extraction
EN 71-10, which should be read in conjunction with EN 71-9 and EN 71-11, covers the preparation and extraction of several organic chemical compounds, which have been classified by the European Standard CEN/TC 52 into groups.
EN 71-11: Organic chemical compounds – Methods of analysis
EN 71-11 specifies methods of analysis of toy and toy material extracts prepared according to methods laid out in EN 71-10, to ensure that they comply with chemical requirements specified in EN 71-9.
This standard covers the same groups of organic chemicals as those covered in EN 71-10.
EN 71-12: N-nitrosamines and N-Nitrosatable Substances
EN 71-12 specifies requirements and test methods for N-nitrosamines and N-nitrosatable substances in toys made of elastomers, like balloons and teethers. The standard also covers the following:
Finger paints for children under 3 years of age
Toys designed for use by children under 3 years of age
Toys intended to be placed in the mouth
EN 71-13: Olfactory board games, cosmetic kits, and gustative games
In addition to including a list of restricted substances and their specific warning requirements, EN 71-13 specifies usage instructions and product safety procedures. It also provides safety requirements for the usage of mixtures and substances in sets such as:
Olfactory board games
Cosmetic kits
Gustative games
EN 71-14: Trampolines for domestic use
EN 71-14 specifies requirements and test methods for different types of trampolines, such as:
Inflatable trampolines
Fitness (and medical-use) trampolines
Inclined mat trampolines
The standard also covers access devices and enclosures for trampolines designed for domestic use by one person at a time.
EN IEC 62115 – Electric toys – Safety
EN IEC 62115 helps ensure electric toys are safe to use. The standard, which is also harmonised under the Toy Safety Directive, specifies guidelines for toys that have at least one component that uses electricity.
Product scope
EN IEC 62115 covers electric and electronic toy products, such as:
Constructional sets
Experimental sets
Functional electric toys
Electric toy computers
Dollhouses with internal lamps
Requirements
The standard includes guidelines for items such as:
Switches for appliances
Electronic switches
Portable sealed secondary cells
Accessibility of batteries
Toys connected to other equipment
For example, it prescribes toys to be manufactured in such a way that any potential hazards or risks to children under the age of 14 are minimalized, and if possible, eliminated. Such potential hazards include:
Component failure
Incorrect power input
Optical radiation
Overheating
EN IEC 61558-2-7 – Safety of power transformers, power supplies, reactors and similar products
EN IEC 61558-2-7 – "Safety of power transformers, power supplies, reactors and similar products – Particular requirements and tests for transformers and power supplies for toys" covers electrical, thermal, and mechanical safety aspects of toy-related transformers and power supplies incorporating transformers.
Product scope
EN IEC 61558-2-7 applies to the following transformers, and power supplies incorporating transformers, for toys and electronic circuits:
Stationary transformers
Portable transformers
Air-cooled (natural or forced)
The standard also applies to the following:
Independent transformers
Transformers for specific purposes
Dry-type transformers for toys
Requirements
In order to comply with the standard requirements, transformers and power supplies incorporating transformers must comply with certain voltage, frequency, and other parameters.
Technical Reports
While technical reports aren't standards, these might complement standards in terms of translations, guidance, or other topics. Two such technical reports are CEN/TR 15071 and CEN/TR 17695, both of which are covered below.
CEN/TR 15071 – Safety of toys – National translations of warnings and instructions for use in the EN 71 series
As CEN/TR 15071's title suggests, the technical report comprises a collection of national translations of warnings and instructions for use, which are mentioned in the EN 71 series of standards. It also includes warnings that are provided by the Toy Safety Directive.
CEN/TR 17695 – Safety of toys – Mechanical and physical properties – Guidance on categorisation of projectile toys within EN 71-1
This technical report assists those who use EN 71-1 in categorising projectile toys. The report also indicates under which part of clause 4.17 of EN 71-1 various types of commonly available toys should be assessed.

The technical report covers projectile toys with, and without, stored energy. As per the report, types of projectile toys without stored energy include:
a. Darts
b. Bow and arrow sets
c. Toy catapults with projectiles