Planning to sell power banks in the European Union? In this guide, we provide an overview of regulations, directives, certification, and testing requirements, applicable to power banks in the EU.
Mentioned Products
Power banks for cell phone
Power banks for laptops
Power banks for speakers
Power banks for tablets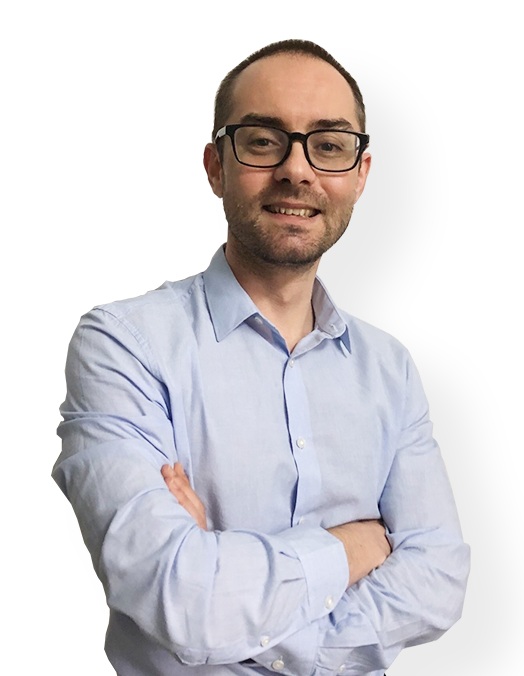 We Help Brands & Importers With Product Compliance (US & EU)
Book a free consultation call today with Ivan Malloci to learn how we can help you with:
Product Requirements Lists
Product Certification
Product & Packaging Labeling
Lab Testing
RoHS
RoHS specifies the maximum levels of heavy metals in electronic components and solder, including those used in power banks. The restricted substances are listed below:
Lead (Pb)
Mercury (Hg)
Cadmium (Cd)
Hexavalent chromium (Cr6+)
Polybrominated biphenyls (PBB)
Polybrominated diphenyl ether (PBDE)
Bis(2-Ethylhexyl) phthalate (DEHP)
Butyl benzyl phthalate (BBP)
Dibutyl phthalate (DBP)
Diisobutyl phthalate (DIBP)
It's possible to find those restricted substances in power banks, especially in paint, batteries, and other metallic parts. The level of restricted substances must not exceed a certain level. For example, the lead shall never exceed 1000 ppm (parts per million).
RoHS Components
RoHS compliance starts at an early stage. You must inform your supplier of the RoHS requirements, therefore, they can only use RoHS compliant components for the manufacturing process. This should not be taken for granted, as the "default component" is not RoHS compliant.
RoHS Lab Testing
You should not expect a RoHS test report from your supplier. Even they can provide you a RoHS test report, you need to ensure that the report is verified and valid. Therefore, We suggest that you should book third lab testing for power banks.
RoHS test is not expensive when compared with other product tests. RoHS test is on a per-component basis, and starting at $10 per component.
Here are some companies offering RoHS testing:
QIMA
TUV
Intertek
Bureau Veritas
SGS
CE Mark
The CE marking is required for power banks, as the RoHS directive is a CE marking directives.
RoHS Symbol
RoHS is not an official compliance mark. It is commonly used to distinguish RoHS compliant components. It has no legal meaning by itself.
Risks
As mentioned, RoHS components are not the "default components". When working with electronics suppliers in Shenzhen, power bank manufacturers or otherwise, it's essential to instruct them that they must specifically procure RoHS parts before assembling your products.
Low Voltage Directive (LVD)
LVD covers electrical equipment with an input or output voltage of between 50 and 1000 volts for alternating current, and between 75 and 1500 volts for direct current. Therefore, LVD still applicable to certain types of power banks.
AC Adapters
Power banks might come with an AC adapter (charger). LVD also applies to AC adapters with an input voltage between 110 to 240V, and an output voltage of 5V. As such, your AC adapter and power banks must comply with the LVD when importing to the EU.
LVD Test Reports
You must request a verifiable and valid LVD test reports from your power bank supplier. Otherwise, you should book a third-party LVD testing before your power banks are placed on the EU market.
Some reputable testing companies such as Bureau Veritas, TUV, and SGS, provide LVD testing for power banks and other electronics. We suggest that you should book a test to verify LVD compliance.
Importing and selling non-compliant power banks is risky as it might cause severe injury or even death. Further, the European market surveillance authorities often conduct random inspections on power banks; which could result in heavy fines and force recall on your products – assuming you cannot provide valid and verifiable test reports and other CE documents.
LVD Testing Costs
Your power bank's specification determines the cost of the LVD test. Normally, the LVD test costs from around $1500 dollars per SKU.
CE Mark
LVD is a CE Marking Directive, which means you must affix the CE marking on your products. In addition, you should also prepare the Declaration of Conformity (DoC), user manual and technical file.
Risks
As with RoHS, you should not take for granted that power banks manufactured in China are LVD compliant. There are plenty of power banks on the market not specifically designed on a PCB and component level to ensure LVD compliance.
EMC Directive
The Electromagnetic Compatibility (EMC) Directive regulates the interferences that your products may have with other electrical and electronic equipment. The EMC Directive applies to products such as power banks that generate electromagnetic disturbance.
EMC Test Reports
Not many power bank suppliers can provide the EMC test report. However, you should instruct your supplier about the EMC directive, and request an EMC test report before importing the products to the EU. Otherwise, you need to book an EMC test via testing companies such as SGS and Intertek.
EMC Directive Testing Costs
Similar to most of the testing for electronics products, the EMC test cost depends on the complexity of your products such as materials and components. EMC tests can cost from a few hundred to several thousand dollars.
CE Mark
EMC directive is also a CE Marking Directive. As such, you must carry the CE marking, and issue the DoC, user manual, and technical file for your power banks.
Radio Equipment Directive (RED)
The RED establishes a regulatory framework for radio equipment. If your power banks include features such as wireless charging, Wi-Fi, RFID, Bluetooth, 3G/5G/LTE, then it falls within the scope of the RED.
Examples
Power banks with Wi-Fi features
Power banks with Bluetooth features
Power banks with RFID features
Power banks with 3G/5G/LTE features
RED Test Reports
Very few power bank suppliers can provide RED test reports. Therefore, third-party RED testing is the only way to assess RED compliance. You can book RED tests from some reputable testing companies such as Intertek and TUV.
RED Testing Costs
It depends on the features of your power banks. RED testing can cost from hundreds to thousands of dollars. We suggest that you should request free quotations specifically for your products from testing companies.
CE Mark
RED is also a CE Marking Directive. That means you must carry a CE marking and provide a DoC, user manual and technical file as required.
CE Marking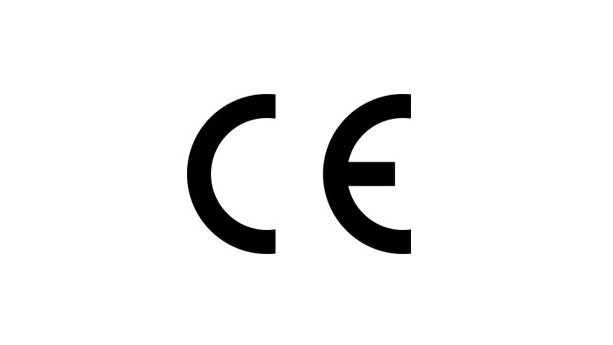 The CE marking is a declaration that the product meets the requirements of the applicable CE marking directives, such as RED, EMC, and LVD. Since any power bank is covered by such directives, you must permanently affix the CE Marking on the product, packaging, and the user manual.
CE label file
The CE marking label is standardized in a recognizable form (e.g. The minimum dimension of the CE mark must be 5mm in height). You must provide a digital CE label file in .ai or .eps format to your supplier, and specify the information as below:
Dimensions
Position
Color
Print type
You shall also include the CE mark in your packaging and user manual files.
Product Traceability
Besides the CE marking, you may also be required to provide a permanent traceability code for your power banks and its packaging. The traceability code shall include information such as:
SKU
Manufacturing date
Production facility
Country code
Example: SKU-1211-019-CN
CE Documentation
As mentioned above, the CE marking is only one part of CE compliance. To ensure that your power bank is compliant, you must also issue the Declaration of Conformity (DoC), User Manual and Technical File for your products.
Declaration of Conformity (DoC)
The DoC is a legal document issued and signed by the importer or the manufacturer. The DoC is required for all CE marked products including power banks. You need to issue your DoC with the information below:
Produce identification/SKU (e.g. Oven Model X)
Product features
Name and address of the manufacturer/importer
List of EN standards or directives
Location
Responsible individual
The DoC is often required by different parties (e.g. Amazon, retailer, end-consumers), to verify if the product meets all the requirements of the applicable directives.
User Manual
For the user manual, here is an overview of the information that you should include:
1. Product instruction
2. Safety instructions
3. An overview of the product
4. Instructions on how to use the product
5. Instructions on how to recharge the product
6. Instructions on how to dispose of the product environmentally
You shall also include all compliance mark in the user manual, in case there is not enough space for compliance mark on your product.
Technical File
The technical file is similar to your product specifications sheet. You must include product material and design, packaging, labeling, and other relevant files. Here is an overview of the information that should be included:
Bill of materials
Design drawings
Label files
Packaging files
List of applied standards and directives (e.g. RoHS)
Test reports
QC reports
Risk assessment
Test Report
The technical file shall include all relevant test reports of your product. It should also match the applicable standards or directives on the DoC.
WEEE Symbol
The WEEE Directive applies to a wide range of electronic and electrical products including power banks. WEEE symbol indicates that the product is a separate collection for Waste Electrical and Electronic Equipment. The symbol must be printed visibly, legibly and indelibly.
WEEE label file
Don't expect that your supplier will provide a WEEE symbol for you. Instead, you must provide a WEEE file to your supplier in .ai or .eps format. In addition, we suggest that you shall include the symbol in your packaging and user manual files as well.
REACH
REACH applies to all consumer products that sold in the EU including power banks. Certain chemicals and heavy metals are restricted under REACH. Your products must comply with the substances restriction, otherwise, it is illegal to import and sell in the EU.
Here are a few examples of regulated substances:
Lead compound
Cadmium compound
Mercury compound
Chloroethen
Chloroform
Wood powder
Substances of Very High Concern (SVHC)
The EU adds new substances to the SVHC list when they find new substances that may potentially pose harm to consumers. It's impossible for importers to even know what substances are included in their product. Therefore, we recommend that you should book REACH testing from reputable testing companies.
Lab testing
Other than third-party lab testing, there is no other way to verify that your power banks are REACH compliant. Some leading testing companies such as QIMA, TUV, and SGS, provide REACH test for power banks.
Note that you should conduct the test before the products are shipped to the EU. In addition, you should also inform your suppliers of REACH compliance in advance.
Testing companies
Here are some companies offering REACH compliance testing:
QIMA
Bureau Veritas
Intertek
SGS
TUV
You can find more companies in this guide.
Costs
REACH test is on a per-material basis. The overall cost depends on different items and colors. In general, the REACH test starts from $200 per material.
Learn more
You can learn more about REACH lab testing in this guide.
Directive 94/62/EC: Packaging Regulations
Directive 94/62/EC regulates the packaging materials for all consumer products including power banks. Before importing power banks to the EU, you must also ensure that the packaging material is compliant. Follows with a brief summary of Directive 94/62/EC:
Heavy Metals Restrictions
Directive 94/62/EC restricts the presence of certain heavy metals in the packaging (e.g. Hg, Pb, Cr6+, Cd). Importers can verify the material used in their products' packaging via third-party lab testing.
Several testing companies such as TUV, QIMA, and Intertek, can offer packaging material tests for Directive 94/62/EC compliance.
Additional Packaging Information
1. Packaging shall be designed in a way to facilitate the collection, reuse, and material recycling.
2. Packaging shall also include compliance marks.
Amazon Europe Compliance Requirements
Amazon has strict requirements for product compliance. If you are planning to sell power banks on Amazon, you must comply with all mandatory requirements such as directives and regulations in the EU.
Further, the Safety Data Sheet (SDS) for power banks is also required. To obtain approval from Amazon, we suggest that you should read the power banks' requirements thoroughly in the Amazon Seller Central before mass production.
How does Amazon check product compliance?
Amazon reviews all relevant documents you can provide, including certificates, product photos, and SDS. For power banks, you should also expect that they will ask for all relevant test reports.
What can happen if we sell non-compliant power banks on Amazon?
Amazon will not tolerate any non-compliant products. Amazon has the right to remove any non-compliant power banks listing on Amazon, and they can suspend your entire account if needed.
In addition, Amazon has a reporting system for violation of selling. Therefore, selling non-compliant power banks is highly risky as the buyers can also report non-compliant behaviors.