SGS is often synonymous with product testing and certification to the point that manufacturers sometimes refer to lab testing as "SGS testing". That's not surprising, given the incredible scope of product compliance services offered by Switzerland-based SGS.
This guide serves as an introduction to SGS company history, testing and certification services, main markets, accreditations, and more.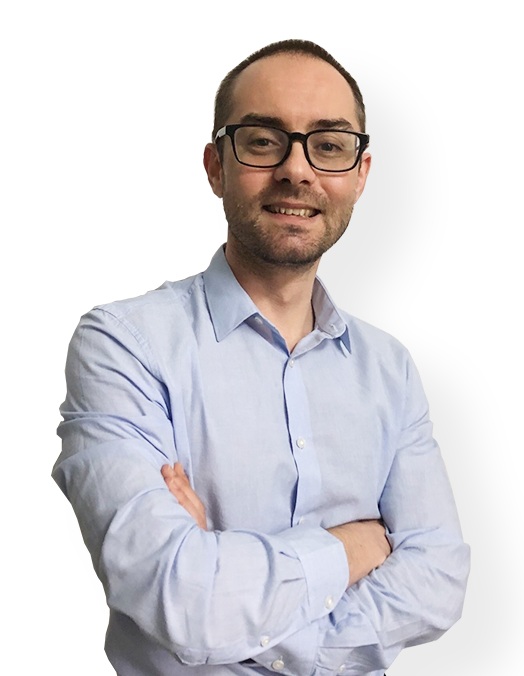 We Help Brands & Importers With Product Compliance (US & EU)
Book a free consultation call today with Ivan Malloci to learn how we can help you with:
Product Requirements Lists
Product Certification
Product & Packaging Labeling
Lab Testing
Company history
SGS has a long history spanning nearly one and a half centuries. In the late 1870s, Henri Goldstuck established the company in Rouen, France, and proceeded to open new branches in Havre, Dunkirk, and Marseille – France's three largest ports at that time.
Throughout the first half of the 20th century, the company moved its headquarters from Paris to Geneva, Switzerland, and adopted Société Générale de Surveillance (SGS) as its name.
SGS went from inspecting grain shipments to inspecting industrial machines and goods. The company began its industrial services by expanding and establishing inspection and testing services for the gas and chemical sector.
During the late 20th century, SGS provided remediation services and environmental consultancy to companies in the gas and oil sectors, before going public in 1985.
In recent decades, SGS expanded to China and other countries. Today it is active worldwide and it employs more than 96,000 workers across 2,600 labs and offices.
HQ: 1 Place des Alpes, Geneva, Switzerland
Countries and markets
SGS provides testing and certification in several markets, including North America, the United Kingdom, the European Union, and Australia.
United States and Canada
SGS offers certification, testing, and consultancy services to ensure product safety compliance with regulations such as:
CPSIA
FDA 21 CFR
FCC Part 15
OSH Act
It is both recognized as an NRTL by OSHA and awarded A2LA accreditation to test and certify electrical and electronic products in the US.
The Standards Council of Canada also accredited SGS to test industrial and commercial equipment for safety, performance, and electrical safety.
Standards
SGS offers product safety testing services against standards for the US and Canadian markets, including:
ASME standards
ASTM standards
ANSI standards
NFPA standards
US locations
SGS's offices and labs in the US can be found in many locations, such as:
Las Vegas, Nevada
Denver, Colorado
Houston, Texas
New Orleans, Louisiana
Tampa, Florida
Canadian locations
The company's Canadian offices and labs can be found in places such as:
Mississauga, Ontario
Fort McMurray, Alberta
Calgary, Alberta
Quebec City, Quebec
United Kingdom
SGS was awarded the IECEE Test Laboratory Qualification to test and certify electrical equipment. UKAS has also accredited SGS to certify against management system standards and sector schemes.
Regulations
SGS offers product assessment and testing services to help businesses ensure that their products meet the requirements of regulations that demand the UK Conformity Assessed (UKCA) mark. Specifically, they offer services for products such as:
Electronics
Personal protective equipment
Construction products
Medical devices
It also offers to test products against UK REACH requirements so that said products can be sold on the UK market.
UK locations
The company's labs and offices are located across different counties in the UK, and they include places such as
Ellesmere Port, Cheshire
Hebden Bridge, West Yorkshire
Cramlington, Northumberland
Conwy, Wales
Milton Keynes, Buckinghamshire
European Union
SGS offers testing services against REACH and other regulations to companies who want to sell their products in the EU.
Regulations
The company offers a range of REACH services including:
Registration
Consulting
Testing
Auditing
Verification
The company also offers testing and other services for products that fall under the scope of CE directives. Below we list four CE directives for which SGS offers its services:
EN standards
SGS also offers testing services against EN standards relevant for different kinds of products, including:
a. EN 71 – Safety of Toys
b. EN ISO 20471 – High-visibility clothing – Test methods and requirements
c. EN 1150 – Protective clothing – Visibility clothing for non-professional use – Test methods and requirements
EU locations
The company's offices and labs can be found in many countries across the EU, including:
Belgium
The Czech Republic
France
Greece
Portugal
Australia
SGS offers to test products against standards such as AS/NZS ISO 8124.3 – Migration of Certain Elements.
Their offices and labs are located in the following Australian states:
Western Australia
Queensland
New South Wales
South Australia
Certification services
SGS provides certification services to companies wishing to ensure that their processes, products, services, or systems comply with national and international standards and regulations.
ISO 9001
ISO 9001 is an internationally-recognized quality management system (QMS) standard that ensures services and products are in line with the requirements.
SGS offers to help companies set up their quality management systems and get ISO 9001-certified. It also provides services that complement its ISO 9001 certification program, such as:
ISO 9001 training courses
ISO 9001 gap assessments
Integrated Management Systems Certification
ISO 14001
ISO 14001 is an environmental management system standard that measures and improves environmental performance. In addition to offering ISO 14001 certification, SGS also offers gap analyses to businesses making the transition from ISO 14001:2004 to ISO 14001:2015.
ISO 45001
ISO 45001 is an internationally recognized standard for Occupational Health and Safety Management System (OHSMS).
SGS offers awareness training to businesses wanting to understand what ISO 45001 requires of them. It also provides gap analysis programs so that companies previously certified for OHSAS 18001 can make a smooth transition to acquiring an ISO 45001 certificate.
ISO 22000
SGS also offers services for ISO 22000 certification, which is granted to organizations that meet the required food safety standards. Being ISO 22000-certified demonstrates that organizations can control hazards related to food safety by ensuring that the food they produce can be safely eaten.
FSSC 22000
The Food Safety Systems Certification (FSSC) 22000 is a Global Food Safety Initiative (GFSI) food safety standard that is based on the Food Management System Standard ISO 22000 mentioned above.
SGS offers to audit, test, and subsequently award the FSSC 22000 to organizations so they can manage their responsibilities toward food safety and confidently sell their food products.
ISO 13485
In addition to offering solutions to companies who need to transition from being ISO 13485:2003-certified to being ISO 13485:2016-certified, SGS also offers them internal auditing and risk-based thinking training.
ISO 50001
ISO 50001 is an international energy management system that allows companies to improve their energy performance, and cut costs. The system puts in place an international framework for how commercial, institutional, and industrial organizations can use, supply, and consume energy.
SGS helps companies gain certification against ISO 50001, and it does this by offering:
Training
Gap assessments
Certification audits
FSC Forest Management
An FSC Forest Management certification can help to assure buyers that the timber companies want to purchase has been responsibly sourced from a forest that has been confirmed to be managed according to the correct economic, social, and environmental standards.
SGS is an FSC-accredited body that carries out forest management certification services. The certification process is an assessment that is carried out independently. It ensures that an organization's forest management practices comply with the FSC's internationally-recognized standards.
Testing services
SGS's centuries-long expertise allows for it to provide testing services to a large array of industries.
Consumer goods and retail testing
SGS helps importers and manufacturers of consumer products meet quality expectations and safety requirements by offering them a complete range of services, which include:
Laboratory testing
Product inspection and consulting
Process assessment
Technical assistance
Chemicals testing
SGS offers a wide range of lab testing services to ensure chemical use is controlled following an organization's industry tolerance levels. Their lab testing services include chemical material and finished products testing, including for:
Agrochemicals
Plastics and synthetic fibers
Pharmaceuticals, industrial chemicals
Consumer products
Sustainability testing
In addition to offering a comprehensive range of certification, consulting, and training services, SGS helps organizations become more responsible toward the environment.
The services they offer in this regard to testing services include:
Testing soil and water for contaminants
Testing the air quality
Testing and assessing noise pollution
Material testing
With regards to building material services and ensuring safety at all stages of construction, SGS INTRON carries out specialized materials testing using over 100 test methods.
These tests can help your company to assess:
Chemical properties
Physical properties
Mechanical properties
Environmental properties
Non-destructive testing
SGS provides non-destructive testing (NDT) services to organizations to help them ensure that their equipment is safe and can be operated efficiently. This is important because potential machinery defects have to be detected before they result in an accident happening.
SGS's non-destructive tests are carried out via international standards.
SGS Accreditations
SGS has many different accreditations. We list several of them below.
| | | | |
| --- | --- | --- | --- |
| The United States | United Kingdom | European Union | Management Systems Certification |
| OSHA | UKAS | DAkkS (Germany) | ISO 45001 |
| SGS-USTC | | | ISO 13485 |
| ANSI | | | ISO 17021 |
| ASTM | | | ISO 17065 |
| NRTL | | | |
| CPSC-Accepted | | | |
Notified Body
SGS has around 15 notified bodies in the EU. Below we list three examples. You can find more information on this website.
Belgium
SGS Belgium NV – Division SGS CEBEC is accredited for the Electromagnetic Compatibility Directive.
The Netherlands
SGS Nederland B.V. is accredited for the following directives:
Measuring Instruments Directive
Construction Products Regulation
Portugal
SGS Portugal – Sociedade Geral de Superintendência, S.A. is accredited for the following directives:
Simple Pressure Vessels Directive
Pressure Equipment Directive
Transportable Pressure Equipment Directive
Reviews
You can find some reviews written by SGS's clients, including Accor and Easyfairs, this page.
Here you find a both video and written testimonials concerning Galson's SGS lab.
You can also find some reviews of SGS on third-party websites such as: