The Low Voltage Directive (LVD) aims at ensuring the electrical safety in all electronics with an input or output voltage above a certain level. In short, the Low Voltage Directive is applicable to all devices that can be plugged into the power socket. As such, the Low Voltage Directive can be applied both to consumer electronics and AC adapters.
In this guide, we explain what EU electronics importers must know about LVD related safety standards, CE marking, testing requirements, documentation, and much more.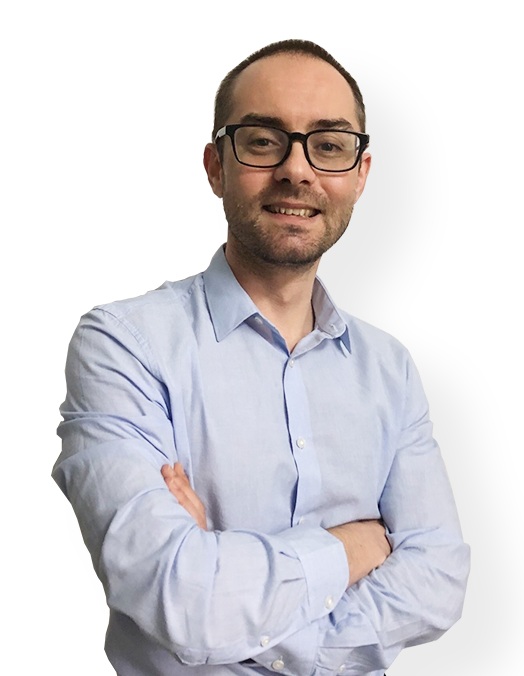 We Help Brands & Importers With Product Compliance (US & EU)
Book a free consultation call today with Ivan Malloci to learn how we can help you with:
Product Requirements Lists
Product Certification
Product & Packaging Labeling
Lab Testing
Product Scope
The LVD covers electrical and electronics devices with an input or output voltage that between 50 and 1000 V for alternating current, and 75 and 1500 V for direct current.
As such, many consumer electronic devices fall into the scope of the LVD. Here are a few examples:
LED lighting
Kitchen appliances
Dishwashers
Refrigerators
Washing machines
AC adapters
Notice that certain electrical components (e.g fuses and switches) are also covered by the LVD if they are intended to be incorporated into the final product and a risk assessment can be undertaken.
AC Adapters
AC Adapters must always comply with the requirements outlined in the Low Voltage Directive. However, this may not be the case for the connected device if the input voltage (which is the output voltage from the AC Adapter) is below the threshold.
That said, the Low Voltage Directive may apply to the product itself if it falls within the input or output voltage range.
Harmonized Standards
Harmonized standards are developed by the recognized EU organization such as ETSL, CEN, and CENELEC. Importers and manufacturers shall refer to the specified harmonized standards to ensure product compliance.
Here we list some harmonized standards under the LVD, including a short explanation, for your reference:
EN 50106 – Safety of household and similar electrical appliances
EN 50106 sets out the required safety tests of household and similar electrical appliances such as water heaters, microwave ovens, and battery chargers. It also provides a general guideline for earthing resistance measurement, dielectric strength, and dielectric-strength tests.
EN 60947 – Low-voltage switchgear and control gear
EN 60947 sets rules and specific requirements for low-voltage switchgear and control gear such as circuit-breakers, disconnectors, and fuses. It also provides safety specifications for each switchgear and control gear.
EN 60950 – Information technology equipment
EN 60950 is applicable to mains-powered and battery-powered information technology equipment such as telecommunication and internet network devices. It covers safety guidelines including protection from hazards, wiring connection, physical requirements, electrical requirements, and cable connection.
EN 61995 – Devices for the connection of luminaires for household and similar purposes
EN 61995 establishes safety requirements for household lighting equipment and their power system. It covers the general required tests and standard specification of components such as socket contacts, cables, electric plugs, and connectors.
EN 61204 – Low-voltage power supply devices
EN 61204 provides the testing method statements of low-voltage power supplies (including switching types), whose direct current output is up to 200V at a power level up to 30kW; and operating from alternating current / direct current source voltages up to 600V.
EN 61347 – Lamp control gear
EN 61347 covers the general safety and type test requirements for lamp control gear with direct current suppliers up to 250V and alternating current suppliers up to 1000 V at 50Hz or 60Hz. Note that requirements for individual lamp control gear during production are not included.
You can find more applicable harmonized standards for LVD on the EU official website.
Compliance Risks
Keep in mind that many electronic products manufactured outside the EU are not designed to comply with the relevant EN standards. Ensuring compliance requires that the manufacturer understands how to implement the EN standards on a hardware design level – which is a capability lacking among many smaller electronics factories in China.
It's therefore critical to first assess which EN standards apply to your product and then verify said compliance through third-party testing.
Documentation
The LVD is one of CE directives. In this section, we explain the required documents including the Declaration of Conformity (DoC), user manual, technical file, and test reports.
Declaration of Conformity (DoC)
The DoC is a self-issued document that "declares" that the product object of the DoC is compliant with all the requirements of the directive such as testing, labeling, documentation, and more.
Also, the DoC is the primary document to demonstrate compliance upon request from government bodies, authorized organizations, and even retailers.
Here is some information that importers and manufacturers shall include in the DoC:
Product identification
It shall include the trade name of the product, and the SKU or serial number of the product.
Product description
It shall include the product features and any other relevant information that might help to describe the product, such as an image of the product.
Importers/manufactures' contact information
It shall include the business name and address of the importer or manufacturer that is signing the Declaration of Conformity.
List of applicable CE directives, CE regulations and EN standards
It shall include a list of all the directives and regulations, ie. LVD and RoHS, and relevant EN Standards, ie. EN 60950, for which the product is compliant.
Place and date of issuing the DoC
It shall simply indicate the city, country, and date where the DoC is issued.
Responsible person information
Name, signature, and position of the responsible person that is signing the DoC in behalf of the manufacturer or importer's company.
Technical File
The technical file is essentially an extensive product specification, covering design drawings, bill of materials, label files, packaging, and other relevant product information.  Here's an overview of what you'll need:
Bill of materials
A detailed list that includes materials, electrical components, sub-assemblies, intermediate assemblies, and different parts of electrical or electronic products.
Design drawings
Electrical devices' design drawings shall include the installation, power system, power distribution, circuit diagrams, and other relevant system design drawings. It shall also provide an overview of the schematics of the electrical device, including information such as the dimensions.
Risk assessment
The risk assessment shall list all potential hazards and provide solutions to reduce risks and emergency management protocols.
Label files
Label files shall include all the applicable labels to your electrical devices, which might include the CE marking, traceability information, and more. Ideally, you shall create your labels in .ai or .eps format, and send them to your supplier.
Packaging files
Importers shall also prepare a spec sheet for their product packaging. This document shall include information such as material, graphics, colors, fonts, or applicable labels of the product packaging.
Test reports and certificates
Importers must provide test reports and certificates according to the information included in the Declaration of Conformity (DoC). Additionally, importers shall make sure their chosen testing company is reliable.
List of harmonized standards and directives
Usually, there will be more than one directives that apply to your electrical products, for example, LVD, RoHS, and EMC. Therefore, importers shall list all applicable directives and related harmonized standards, and summarize them into a single list.
Quality inspection reports
Quality inspection reports are also relevant, as they provide an overview of the steps that have been taken in order to ensure the quality and functionality of the products. The reports shall include relevant measuring, examining, and testing.
User Manual
A user manual is mandatory for electrical products covered by the LVD. It provides assistance to users to use the device properly.
Importers/manufacturers shall create the user manual and include information such as:
1. Product installation or initialization
2. Product and its component details
3. Safety instructions and potential hazards
4. Instructions on how to use the product
5. Instructions on how to recharge and/or refill the product (if any)
6. Instructions on how to correctly dispose of the devices
It's also a common practice to include all applicable compliance marks (e.g CE mark) on the user manual.
Test Report
LVD compliance mostly depends on compliance with specific EN standards.
Therefore, it is important for manufacturers and importers to conduct the relevant lab testings and obtain the necessary test reports. For example, the DoC documents must be supported with relevant test reports for the compliance statements.
Labeling Requirements
Importers shall not expect their manufacturer to provide compliant labels for their devices.
Instead, they shall prepare the relevant label in .ai or .esp format, then submit to their manufactures.
CE Marking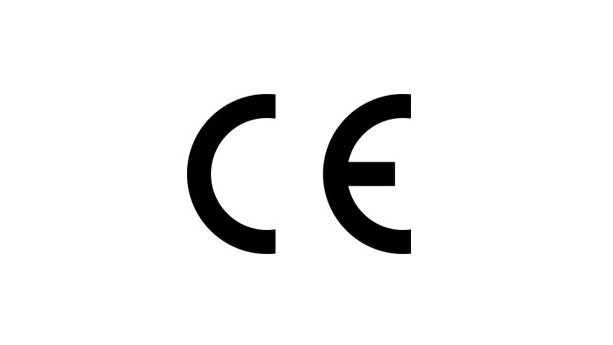 The CE Marking indicates that the products have been assessed to meet the requirements of relevant CE directives.
The CE marking must be visible, legible, and indelibly affixed on the product, product packaging, and/or the official accompanying documents.
Also, the CE marking must not be smaller than 5mm and consist of the initials "CE". Importers shall instruct their suppliers about the CE marking at an early stage.
Product Traceability
Importers shall affix permanent traceability information on the product. When it's not possible to affix such information on the product itself, the information shall at least be affixed on the packaging or in the documentation that accompanies the product – for instance, the user manual.
According to articles 6 and 8 of the Directive, this information shall at least include:
Importer name, registered name or registered trademark name
Postal address where they can be contacted
Batch or serial number
The information shall be printed in a language that can be easily understood by both the final user and the relevant authorities.
Lab Testing
Most importers do not have the experience and the knowledge to assess electrical safety on their own.
Therefore, third-party lab testing is often the only way to verify if their products are compliant with the LVD.
Reputable testing companies such as SGS, Intertek, or TUV provide LVD services including document preparation, on-site assessment, product design consultation, and lab testing.
Notice that the LVD doesn't require a notified body assessment and approval. Therefore, importers can appoint any accredited lab that offers relevant lab tests for their products.
Exempted Products
As we said at the beginning of this article, the LVD only applies to products that feature an input or output voltage between 50 and 1000 V on alternating current, and 75 and 1500 V on direct current.
Thus products such as quartz watches or USB sticks, which have a lower voltage, do not fall into the scope of the Directive. More specifically, unless they are equipped with a radiofrequency device, the electrical safety of such products is covered by the General Product Safety Directive.
Products equipped with radiofrequency devices such as Bluetooth or wifi-enabled devices are also exempted by the LVD, as their electrical safety is covered by the Radio Equipment Directive (RED). This is also true in the case that the device has input or output voltage within the scope of the LVD.
Finally, electrical products or components for which there exists a specific CE Directive, for example, equipment used in an explosive atmosphere or lifts' components, are also exempted from the LVD.
FAQ
How do I know if LVD applied to my product?
LVD applies to all products with an input or output voltage that between 50 and 1000 V AC, and 75 and 1500 V DC. As such, LVD is applicable to all products plugged directly into the power socket.
Keep in mind that LVD is also applicable to AC adapters and chargers that come with most consumer electronics, such as phones, tablets, and other devices.
How do I know which EN standards apply?
You can find a list of harmonized standards on the official EU website. Further, you can also request an assessment from a qualified testing company, or buy a requirements list on Productip.com.
How do I know if a product on Alibaba.com is LVD compliant?
The first thing you can do is to contact the supplier to request a lab test report. However, few suppliers can provide complete LVD lab test reports for any product. You'll most likely need to order product samples and send them to a third-party testing company. Keep in mind that this is also applicable to AC adapters and chargers – not only the electronic device.
How much does LVD testing cost?
Testing costs normally range from USD 1000 to 3000 per product. Ultimately it depends on the number of applicable standards.