Planning to sell phone chargers, laptop chargers or other AC adapters in the European Union? In this article,  you will learn the basics of the Low Voltage Directive, EMC Directive, RoHS, CE marking, lab testing, and documentation.
Mentioned Products
Laptop chargers
Phone chargers
Printer chargers
Other AC adapters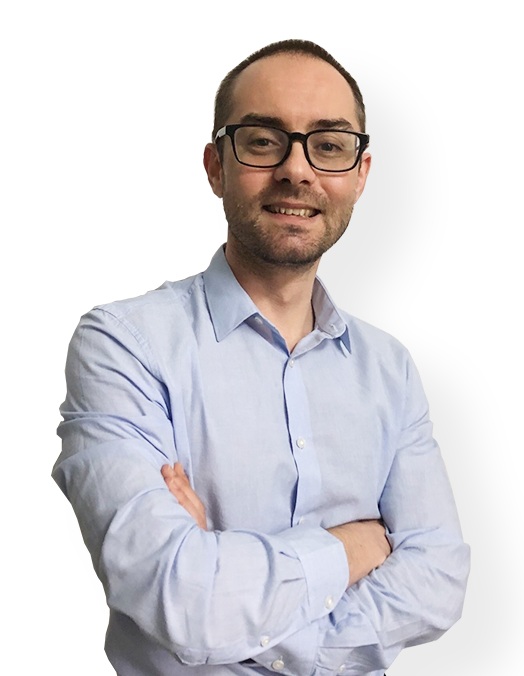 Do you need help with product compliance? (EU & US)
Request a free consultation call today with Ivan Malloci to learn how we can help you with:
Product Requirements Lists
Product Certification
Product & Packaging Labeling
Lab Testing
Low Voltage Directive (LVD)
The LVD regulates electrical equipment with the following specification:
50 and 1000 V AC
75 and 1500 V DC
AC Adapters
The LVD applies to most AC adapters as they normally have input voltage ranging from 110 up to 240 volts AC.
LVD Test Reports
Not many suppliers can provide a verifiable and valid LVD test report for AC adapters. In most cases, importers have to book third-party testing to verify LVD compliance. Some recognized testing companies such as QIMA, SGS, and Bureau Veritas, provide LVD compliance tests for AC adapters.
AC adapters can cause irreversible damage to products and harm consumers. That's why importing and selling non-compliant AC adapters is highly risky. You must ensure that your product is safe to use before importation.
In addition, European Market surveillance authorities often conduct random sampling for AC adapters compliance. It could result in heavy fines and even forced-recall for non-compliant products.
LVD Testing Costs
The LVD testing for AC Adapters starts at a couple of hundred dollars. The price can increase due to different functionalities.
CE Mark
Your AC adapters must carry a CE mark since LVD is a CE marking directive. You also need to issues other required documents, such as the Declaration of Conformity (DoC), user manual and technical file.
Risks
Phone chargers, laptop chargers and other AC adapters manufactured in China are not made to comply with the Low Voltage Directive. There are plenty of non-compliant AC adapters on the market, meaning that you must be careful when purchasing chargers or devices that are pre-packed with them. In fact, non-compliant AC adapters are one of the main causes of recalls in the EU as of today.
Unless your supplier can provide verifiable test reports and other compliance documents, assume that the AC adapter is non-LVD compliant. We normally recommend importers to only ship their products with brand name chargers from Samsung, TDK and the likes. This, in turn, requires that you procure the chargers from trusted suppliers, as there are fake and non-compliant chargers on the market.
EMC Directive
The EMC directive ensures that electrical equipment doesn't interfere with radio emissions when in use. As such, AC adapters would also fall into the scope of the EMC directive since they generate electromagnetic disturbance.
EMC Test Reports
EMC certifications are mandatory in the European Union. However, many AC adapters' suppliers may not even be aware of the EMC directive. Therefore, it is your responsibility to instruct them about the EMC Directive, and request an EMC test report for your product before importation.
You can book an EMC test via testing companies, such as SGS, TUV, and CMA.
EMC Directive Testing Costs
In general, the EMC directive test costs range from hundreds to a thousand dollars. It can also be higher according to the product specifications.
CE Mark
The EMC directive is a CE marking Directive, which indicates that the product must carry the CE marking, and the importer must issue other required documents such as the DoC, user manual, and technical file.
RoHS
The Restriction of Hazardous Substances Directive (RoHS) specifies maximum levels of restricted substances in all electrical and electronic products, which also applies to AC adapters to be sold in the European Union. To comply with RoHS, your AC adapters must not contain above-limited substances such as lead and cadmium.
Here are more examples of restricted substances by RoHS:
Lead (Pb)
Mercury (Hg)
Cadmium (Cd)
Hexavalent chromium (Cr6+)
Polybrominated biphenyls (PBB)
Polybrominated diphenyl ether (PBDE)
Bis(2-Ethylhexyl) phthalate (DEHP)
Butyl benzyl phthalate (BBP)
Dibutyl phthalate (DBP)
Diisobutyl phthalate (DIBP)
For AC adapters, you may find restricted substances in batteries, metallic parts, and solder. Therefore, you need to ensure RoHS compliance for every part of AC adapters.
RoHS Components
RoHS compliance starts at an early stage. You must instruct your supplier with RoHS requirements before mass production. For AC adapters, you shall only RoHS compliant components only.
RoHS Lab Testing
If your supplier fails to provide RoHS test reports, you need to book a third-party lab testing from testing companies. RoHS testing is on a per-component basis starting from $10. Due to different types of AC adapters, It can be increased up to $700 per product.
Here are some testing companies that can help with RoHS testing:
QIMA
Intertek
Bureau Veritas
SGS
CMA Testing
TUV
CE Mark
Same as for LVD and EMC directives, the product and the package must carry the CE marking.
RoHS Symbol
You may have seen various RoHS symbols on electrical products. However, CE marking is the only required official mark for products covered under the CE directive. Other symbols and marks have no legal meaning by themselves. However, it is common-used to indicate that a component is RoHS compliant.
Risks
RoHS compliance doesn't come by accident. The supplier must only procure RoHS compliant components, which cannot be taken for granted. You can assume that the AC adapter is non-RoHS compliant unless they can provide a verifiable test report.
CE Marking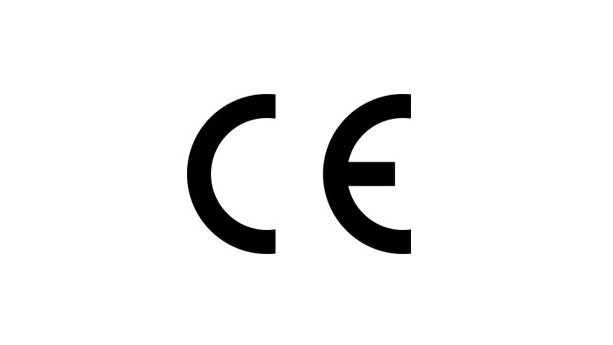 The CE Marking is an indication of conformity with all applicable requirements under CE marking directives (e.g. EMC, LVD, and RoHS). Since AC adapters are covered under at least three directives, you must permanently affix a CE mark on the product and its packaging.
CE label file
You shouldn't expect your supplier to provide the CE label file for your AC adapters. CE marking label is standardized in design and dimension. Instead, you shall create the CE label file following the standards, then submit to your supplier before mass production:
Dimensions
Position
Color
Print type
Note: You shall also present the CE mark when possible (e.g. product packaging, user manual files).
Product Traceability
CE directive requires a traceability code for AC adapters, as it supports the market surveillance. As such, you must include a traceability code on the product and its packaging.
The traceability code shall include information such as:
SKU
Country code
Production facility
Manufacturing date
Example: SKU-2312-13-CN
CE Documentation
Besides the CE mark, you are required to issue the Declaration of Conformity (DoC), User Manual and Technical File for AC adapters to support CE compliance.
Declaration of Conformity (DoC)
The DoC is the document in which the importer or the manufacturer states that the product satisfies all relevant requirements of applicable standards. The DoC should at least cover the information as below:
Produce identification/SKU (e.g. AC Adapter SU 31-23)
Product feature
Identification of the manufacturer or importer
List of applicable EN standards or directives
Manufacturing location
Contact of the responsible individual
You should expect DoC requests from governing bodies, consumers, and even retailers in the EU.
User Manual
A user manual is essential for AC adapters. You must self-create a user manual with information as below:
1. Instructions on how to use the product
2. Identification of components in AC adapters
3. Safety instructions
4. Instructions on how to dispose of the product
As we suggested, you shall include all labeling requirements (e.g. CE marking) on the user manual as well.
Technical File
The technical file describes all relevant specifications and designs according to application requirements.
You shall create a technical file for AC adapters with the information below:
Bill of materials
Design drawings
Label files
Packaging files
List of applied standards and directives (e.g. LVD, EMC, and RoHS)
Test reports
QC reports
Risk assessment
Test Report
You must attach all relevant test reports corresponding to different standards and directives. Otherwise, the compliance statements on the file are not valid.
WEEE Symbol
The WEEE symbol indicates that Waste Electrical and Electronic Equipment (WEEE) shall be collected separately. It applies to electronic and electrical products including AC adapters.
The WEEE symbol must be printed visibly, legibly and indelibly on the product and its packaging.
WEEE label file
Not every AC adapter's supplier can provide a legal WEEE label file for you. Instead, we suggest that you should create a WEEE label file in .ai or .eps format, then submit it to your supplier for the manufacturing process.
REACH
REACH compliance is mandatory for AC adapters shipped into the European Union member countries. REACH set limits to certain hazardous substances such as heavy metals, additives, and chemicals.
Your AC adapters must not contain above-limited restricted substances; otherwise, it is illegal to import and sell them in the European Union.
Here are a few examples of regulated substances:
Lead
Cadmium
Mercury
AZO dyes
DMF
PAHs
Phthalates
Nickel release
Substances of Very High Concern (SVHC)
The European Chemicals Agency (ECHA) provides a candidate list of those restricted substances. Importers and manufacturers shall follow the list and verify whether their products are compliant.
ECHA updates the candidate list on an irregular basis, and it could be difficult to keep track of these substances. As such, we suggest that you should book a third-party lab testing for your AC adapters to ensure REACH compliance.
Lab testing
For AC adapters, you can easily find those restricted substances in the part of the solder and paint. You must ensure those substances are at an acceptable level when importing to the European Union.
There is no possible way to verify REACH compliance other than lab testing. We suggest that you should conduct the test before importation and instruct your supplier with REACH compliance in advance.
Testing companies
Here are some lead testing companies options for REACH:
TUV
Bureau Veritas
QIMA
C&K Testing
Intertek
SGS
You can find more details about these companies in this article.
Costs
REACH test cost depends on the product material primarily. Generally, the test starts at $200, and it can increase to thousands of dollars with different product types. We suggest that you should get a free quotation from testing companies.
Learn more
You can find more information for REACH testing in this guide.
Risks
Plastics used when making AC adapters, and other products, are not always REACH compliant. Some plastic materials contain excessive amounts of restricted chemicals, heavy metals, and other substances.
Directive 94/62/EC: Packaging Regulations
Product compliance is complicated. Other than the product itself, you also need to ensure that your packaging is compliant with Directive 94/62/EC in the European Union. Here a summary of Directive 94/62/EC:
Heavy Metals Restrictions
Directive 94/62/EC mainly concerns heavy metal contents (e.g. Hg, Pb, Cr6+, Cd) in packaging. Third-party lab testing can verify the packaging compliance for you. You can request a free quotation for packaging tests from testing companies such as QIMA, SGS, and Bureau Veritas.
Additional Packaging Information
1. Packaging design shall be beneficial for collection, reuse, and material recycling.
2. Labeling requirements (e.g. CE mark, WEEE mark shall be also included in the packaging).
Amazon Europe Compliance Requirements
Other than the main electronic products, Amazon also checks compliance for associated-products such as power suppliers. If you are planning to sell AC adapters or products with an AC adapter, you must comply with all relevant standards, and be able to show support documents.
In addition, Amazon requires the Safety Data Sheet (SDS) for AC adapters. You shall prepare the SDS before listing your product on Amazon. Otherwise, it can result in delays in the delivery process.
You can find more AC adapters requirements on Amazon Seller Central.
How does Amazon check product compliance?
Amazon will contact you at any time for compliance documents. You need to provide documents including test reports, product photos, certificates, and even invoices.
What can happen if we sell non-compliant AC adapters on Amazon?
Selling non-compliant AC adapters on Amazon is not acceptable. Amazon has the right to remove your product listing when they are not satisfied with the compliance. In some cases, Amazon even suspends the entire account for non-compliant behavior.