The Electromagnetic Compatibility (EMC) Directive covers all electronic products that may cause electromagnetic interference. In other words, devices that may interfere with other electronics.
In this guide, we cover what EU importers and manufacturers must know about EN standards, exemptions, CE marking, documentation, lab testing, risks, and more.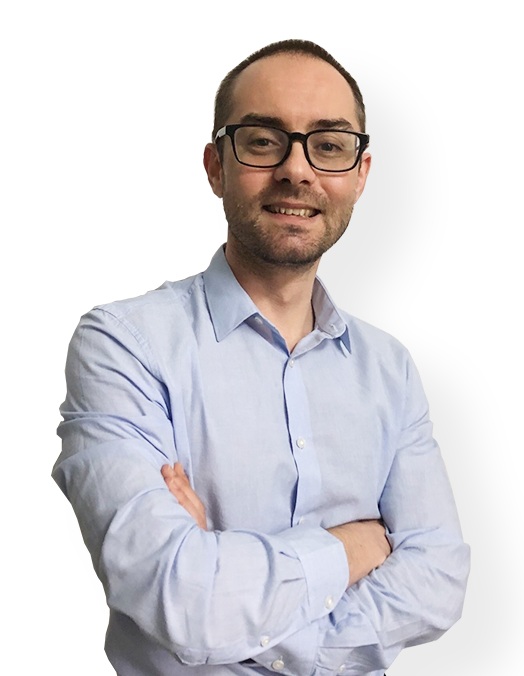 We Help Brands & Importers With Product Compliance (US & EU)
Book a free consultation call today with Ivan Malloci to learn how we can help you with:
Product Requirements Lists
Product Certification
Product & Packaging Labeling
Lab Testing
What is the EMC Directive?
As already mentioned, many electrical and electronic devices might interfere with nearby electrical and electronic devices. For example, large digital displays can interfere with radio signals in ports or industrial areas – which could be disastrous. That said, consumer electronics can also cause interference on a smaller scale – for example in your living room.
As such, the  EMC Directive sets technical requirements to prevent interruption or other interferences among devices.
This is mainly done in two ways:
1. Limiting the frequency range and other unnecessary radiations emitted by a device
2. Setting the immunity specifications of the device, so that it's not disturbed by external radio emissions as well
Examples of Covered Products
Importers can refer to the product families list provided by the international electrotechnical commission (IEC) to determine whether their product categories are covered by the EMC directive.
Here are some product examples for your reference:
Household appliances
Electrical accessories
Alarms
Electrical motors
Digital displays
Inherently Benign Devices
The EMC Directive does not apply to devices that are deemed to be inherently benign in terms of electromagnetic interference. According to the definition under the EMC Directive Guide provided by the European Commission, a device is considered inherently benign if it has the following characteristics:
1. It is incapable of generating levels of electromagnetic emission that might cause other devices to do not operate as intended
2. It operates without unacceptable degradation in the presence of the electromagnetic disturbance in its intended environments
Note that a device is considered inherently benign only if both conditions are met.
Here are some examples of products that are excluded from the EMC Directive due to their inherently benign equipment classification:
Cables
Corded headphones
Batteries
Passive antennas
EMC Directive shall not apply for the above-mentioned product, however, the EU still recommends importers to document the results of the assessment and its conclusion.
Note that some lab testing companies include EMC testing for devices that are classified as inherently benign equipment, resulting in unnecessary testing expenses.
EN Standards
The EMC Directive includes a list of harmonized standards that, if followed, shall help importers and manufacturers to comply with the technical requirements set out by the directive. . Below we list some harmonized standards for your reference.
EN 61000 – Electromagnetic compatibility (EMC)
EN 61000 represents one of the most important EN standards harmonized under the EMC Directive, as it contains specifications for electromagnetic compatibility of electrical and electronic systems, including the following:
Emission standards
Immunity
Installation
Testing
Measurement techniques
EN 61547 – Equipment for general lighting purposes – EMC immunity requirements
EN 61547 lays out the electromagnetic immunity requirements for lighting equipment, including lamps and modules. The requirements of this standard follow the ones of standard EN 61000-6-1, for both domestic and industrial environments.
EN 55014 – Electromagnetic compatibility – Requirements for household appliances, electric tools, and similar apparatus
EN 55014 applies to most household appliances that contain motors (eg. refrigerators, dishwashers).
This standard specifies the immunity requirements in the frequency range from 0 Hz to 400 GHz, conducted and radiated electromagnetic disturbances, and electrostatic discharges.
EN 50065 – Signalling on low-voltage electrical installations in the frequency range 3 kHz to 148,5 kHz
EN 50065 applies to devices in the frequency range 3 kHz to 148.5 kHz specifically. It specifies the frequency bands allocated to different applications, and general requirements including electromagnetic disturbances, immunity, and equipment impedance.
Notice that this standard aims at limiting mutual influence between equipment, it does not imply permission to establish communications among the devices.
EN 55022 – Information technology equipment – Radio disturbance characteristics
EN 55022 applies to Information technology equipment (ITE) such as computers, monitors, and printers.
This standard sets limit for the operating conditions and radio disturbance level for reference. It also provides the measurement of the levels of signals for both Class A (marketed for use in the commercial) and Class B ( marketed for use in home) equipment.
EN 55024 – Information technology equipment – Immunity characteristics
EN 55024 defines the immunity test requirements, including electrostatic discharges, electrical fast transients, surge, power-frequency magnetic fields, power interruptions, and radio frequency interference for ITE.
EN 50130-4 – Electromagnetic compatibility for alarm and fire alarm systems
EN 50130-4 applies to alarm and fire alarm systems used in both residential commercial environments. It also covers security systems such as CCTV, fire detection, intruder alarm, and social alarm.
The standard specifies the electromagnetic compatibility levels for various disturbances, radio signaling, and immunity requirements. Note that it does not cover the safety requirements nor EMC emission requirements, for which importers and manufacturers shall refer to other relevant standards.
Documentation
The EMC Directive requires importers and manufacturers to provide a set of documentation before placing their devices on the EU market. In this section, we explain what documents are required under the EMC Directive.
Declaration of Conformity (DoC)
The Declaration of Conformity (DoC) is a self-issued document that as the goal of demonstrating compliance with one or more CE Directives. The DoC shall be issued and made available for relevant authorities before importation.
Further, the EMC Directive provides the DoC structure in Annex IV. Here is an overview of the DoC structure:
1. Product description including serial number
2. Name and address of the manufacturer, importer, or authorized representatives
3. Declaration of conformity statement (e.g "This DoC is issued under the sole responsibility of the manufacturer")
4. The object of the declaration
5. List of applicable harmonized standards (including the date of the specification and references to the technical specification)
6. Notified Body identification number (if relevant)
7. EU-type examination certificate
8. Testing reports (if any)
9. Manufacturer, importer, or authorized representatives signature
Even if more than one directive applies to your devices, you shall draw up a single DoC that lists all applicable directives. Meanwhile, you shall assume responsibility for compliance with all mandatory requirements of the applicable different directives.
User Manual
The EMC Directive requires that importers provide information concerning the use of apparatus to the users. This can be done by creating a user manual with information such as:
1. Product component description
2. Product installation instructions
3. Product maintenance instructions
4. Product intended use
5. Restriction of use (if any)
6. Potential hazards
7. Product disposal instructions
Note that the user manual shall be in a language that can be easily understood by consumers depending on each member state. Warning or precaution statements shall be affixed on the packaging as well.
Technical File
The EMC Directive requires that manufacturers and importers shall establish the technical documentation and keep it for 10 years after the device has been placed on the market.
The technical file shall prescribe all relevant technical requirements and reveal information such as:
1. Product description
2. Bill of materials
3. Conceptual design and manufacturing drawings
4. Schemes of components, sub-assemblies, and circuits
5. Label files
6. Risk assessment documentation
7. Product packaging drawing
8. List of applied standards and directives
9. Test reports and certificates
10. Notified Body report (if applicable)
11. EMC management (if applicable)
12. Control and test plans (if applicable)
Test Report
Test reports are often required to prove compliance with specific harmonized standards or other technical requirements. Test reports also serve as a support document to the technical file and DoC.
Several third-party lab testing companies can offer EMC testing such as:
EMC antenna input immunity test
EMC emission test
EMC SEMI F47 test
Authorized Representative
An authorized representative is required for foreign manufacturers or importers who do not have a company registered in the EU. The authorized representative shall obtain a written mandate from the manufacturer or importers to act on his behalf to specified tasks.
Authorized Representatives must be legally established in one of the EU countries, and they are responsible for the followings:
Issue and keep compliance documents such as DoC
Submit documents and cooperate with relevant authorities
Assist with certain device registrations
Manage the application required under the directive
Labeling Requirements
CE Marking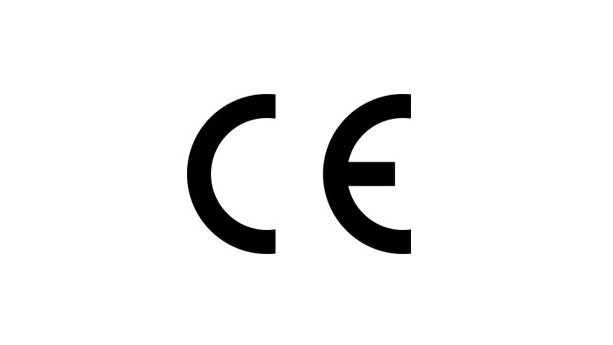 The EMC Directive is one of the CE directives, and as such importers must affix the CE marking to their product, and fulfill other relevant CE requirements.
Importers shall not expect their manufacturer to affix the CE marking by "default" on compliant products. The EU provided a standard format of the CE marking. We suggest that importers shall provide a CE mark label file to their manufacturer, preferably in .ai or .esp format, and specify the followings:
Dimensions
Position
Color
Print type
Note that, in some cases, the CE mark might only be affixed on the packaging artwork and user manual files.
Product Traceability
The EMC Directive requires the identification and traceability of the equipment. In most cases, importers can affix a permanent traceability label on the product and its packaging.
In order to facilitate traceability, importers shall indicate information such as:
Manufacturer or importer name
Postal address
Contact information
Product batch number
Conformity assessment procedure and lab testing
Manufacturers and importers shall carry out the conformity assessment procedure as required by the EMC Directive. The assessment shall demonstrate whether the equipment can fulfill the essential requirements of the EMC Directive.
The manufacturer or importer might carry out one of the following compliance assessment procedures:
Internal production control (module A)
EU-type examination (module B)
Note that the second method implies the involvement of a Notified Body. If you are not sure what procedure is more relevant to your case, we suggest to get in touch with a reputable testing company and/or Notified Bodies such as:
TÜV Rheinland
Intertek
SGS
Internal production control (module A)
If the manufacturer or importer chooses to follow the internal production control procedure, these would be the main steps:
1. Perform an electromagnetic compatibility assessment, including relevant lab testing
2. Prepare technical documentation to contain elements such as design drawing, a list of harmonized standards, and test reports
3. Conduct all necessary measures to monitor the manufacturing process
4. Comply with the CE marking and DoC documentation requirements
5. Appoint an authorized representative for the specified tasks (if applicable)
As previously mentioned, there are several companies that might perform testing relevant for the EMC Directive.
EU-type examination (module B)
A Notified Body is required for the EU type-examination procedure listed under the EMC Directive. You can find the list of notified bodies relevant for the EMC Directive on the EU official website.
The manufacturer or importer shall submit an application with the Notified Body of its choice. The application shall include information such as:
1. Manufacturer or importer name contact information
2. Authorized representative contact (if applicable)
3. A written declaration that the same application has not been lodged with any other Notified Body
4. Technical documentation
5. Test reports (if any)
The Notified Body will then examine the technical documentation, perform additional testing – if it deems it necessary, – and proceed with the final evaluation. If your devices meet the essential requirements as laid out by the directive, then the Notified Body shall issue the EU-type examination certificate.
Compliance Risks
Far from all electronic products are designed to comply with the European EMC directive. In fact, electronic devices manufactured for other countries and markets may be non-compliant and therefore prohibited from being imported and sold in the EU.
Ensuring EMC directive compliance requires that the product is designed with its technical criteria in mind. For example, this may require that certain components are properly shielded. While the methods differ depending on the product, it's important to never assume that manufacturers outside the EU understand the technical requirements outlined in the EMC Directive.
Instead, it's necessary to "design for EMC compliance" at an early stage of a products development cycle. Keep in mind that EMC testing can be costly, often counted in the thousands of dollars. Hence, you rather avoid a situation in which you need to adjust the product design in iterations and send the device back for repeated EMC testing.