Electronic and electrical products imported and manufactured in the European Union are subject to safety standards, labeling, documentation, and testing requirements. In this guide, we explain what you must know about the RoHS Directive, Low Voltage Directive, CE marking, technical documentation, and more.
This article also covers some of the compliance risks that EU importers and producers should be aware of when it comes to electronics.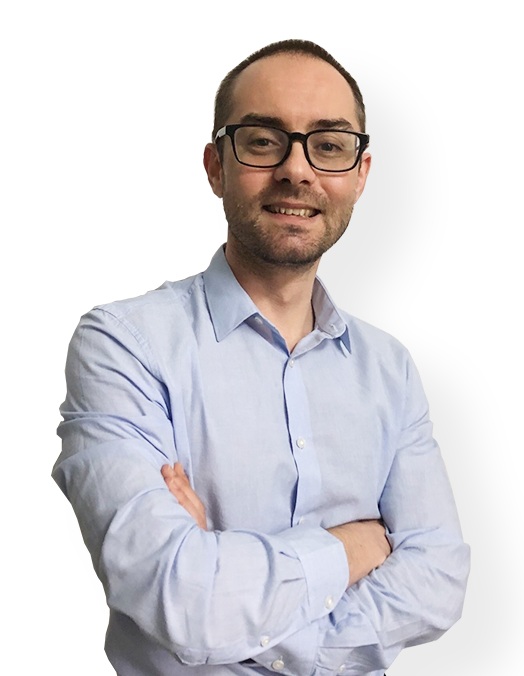 We Help Brands & Importers With Product Compliance (US & EU)
Book a free consultation call today with Ivan Malloci to learn how we can help you with:
Product Requirements Lists
Product Certification
Product & Packaging Labeling
Lab Testing
RoHS Directive
The RoHS Directive restricts the use of hazardous substances (e.g heavy metals) in electrical and electronic equipment. No matter what kind of electronic products you are importing, you must ensure that your products do not contain an excessive amount of restricted substances.
Product scope
The RoHS Directive applies to electrical and electronic equipment, such as:
Household appliances
Lighting equipment
Electrical and electronic tools
Automatic dispensers
For a more complete list of products covered by the RoHS, you can read this guide.
Substances restrictions
Here is the list of the restricted substances under RoHS:
Lead (Pb) < 0.1% weight
Mercury (Hg) < 0.1% weight
Cadmium (Cd) < 0.01% weight
Hexavalent chromium (Cr6+) < 0.1% weight
Polybrominated biphenyls (PBB) < 0.1% weight
Polybrominated diphenyl ether (PBDE) < 0.1% weight
Bis(2-Ethylhexyl) phthalate (DEHP) < 0.1% weight
Butyl benzyl phthalate (BBP) < 0.1% weight
Dibutyl phthalate (DBP) < 0.1% weight
Diisobutyl phthalate (DIBP) < 0.1% weight
Some restricted substances can be easily found in solder, batteries, and metallic parts. Therefore, importers should consider all parts of electronic products for RoHS compliance.
RoHS Components
It is essential to ensure RoHS compliance for each electronic component before mass production. Otherwise, if a single component is not compliant, the whole electronic product is considered non-compliant. Importers are responsible for informing and instructing their suppliers about RoHS requirements early.
RoHS lab testing
Not all electronic product suppliers can provide RoHS test reports. In that case, you might consider third-party lab testing for RoHS compliance. RoHS testing is a relatively inexpensive test as it's on a per-component basis (often starting from $10 per component).
Here are some companies offering RoHS testing service:
QIMA
TÜV Rheinland
SGS
Intertek
Click here to find more RoHS lab testing companies.
RoHS Symbol
The RoHS Directive does not require any RoHS symbol, and RoHS symbols you might have seen on the market have no legal meaning by themselves. However, many manufacturers attach a RoHS symbol to the box artwork, indicating that the component is RoHS compliant.
Risks
Electronic components are not exclusively manufactured as RoHS compliant. In other words, the 'same' electronic device can be assembled using either RoHS or non-RoHS compliant components. Further, mixing RoHS and non-RoHS components is also a risk as the final product must be compliant as a whole.
Here are some methods that can help you reduce the risk of non-RoHS components being used to produce your electronic devices:
1. Procure RoHS-compliant components directly from component suppliers and arrange delivery to the device manufacturer
2. Instruct your supplier to only procure RoHS-compliant components
3. Inform your supplier of upcoming RoHS component testing before shipment
4. Send an inspector to collect components and submit them to a testing company before assembly
Low Voltage Directive (LVD)
The Low Voltage Directive (LVD) aims at protecting European citizens from the electrical hazards of electrical equipment within certain voltage limits.
In this section, we explain what products the directive covers, laboratory testing, and risks associated with electronics and electrical equipment.
Product scope
The LVD covers the electrical safety of electrical equipment operating with an input or output voltage between:
50 and 1,000 V for alternating current
75 and 1,500 V for direct current
As such, it covers many consumer and industrial electrical equipment such as household appliances, AC adapters, and others.
LVD lab testing
Most importers and manufacturers are not capable to verify LVD compliance (e.g. compliance with relevant EN and IEC electrical safety standards). Therefore, they must either request an LVD test report from suppliers or book third-party LVD lab testing.
Reputable testing companies such as SGS and Intertek can provide comprehensive LVD services including certification, lab testing, conformity assessment, and others.
An LVD test cost can vary widely depending on the types of electronic equipment and testing required. In general, the cost starts at $300 and it can be increased accordingly. We suggest that you should request a free quotation based on your product type via testing companies.
Risks
The importation of unsafe electronics is a big problem in all EU member states – a problem that is only set to grow with the rise of international cross-border e-commerce. Far from all electronic devices, including phone chargers and other AC adapters, are designed to comply with the Low Voltage Directive. Electronics intended for sales in countries outside the EU are rarely designed to comply with the Low Voltage Directive.
In other words, importers and Amazon sellers should not take LVD compliance for granted when sourcing products in China and other countries. Further, LVD compliance is not "accidental", but requires that the product design adheres to the technical safety aspects outlined in the relevant EN and IEC standards.
EMC Directive
The Electromagnetic Compatibility (EMC) Directive limits the electromagnetic emissions from electrical and electronic equipment to make sure that when said equipment is used correctly, it does not disturb the functionality of radio and telecommunication, as well as other equipment. Similarly, it governs the immunity of said equipment from interference by radio emissions when used as intended.
Product scope
The EMC Directive covers products that can either generate electromagnetic disturbance or might have their performance affected by such disturbance.
Products covered by the EMC include:
TV sets
Radios
Washing machines
Inherently benign equipment
This Directive states that it "should not regulate equipment which is inherently benign in terms of electromagnetic compatibility". As such, it does not apply to equipment that:
a. Is inherently incapable of generating electromagnetic emissions with levels high enough to disturb radio and telecommunications to operate as intended
b. Operates without an unacceptable decrease in quality in the presence of electromagnetic disturbances
This includes products such as:
Passive antennas
Pocket lamps
You can learn more about inherently benign equipment in this guide.
EMC lab testing
Importers might need to provide test reports to prove compliance with relevant requirements. Not many manufacturers can provide EMC test reports, therefore, third-party lab testing would be the only way to verify the compliance of your products.
A full EMC compliance test cost might cost up to thousands of dollars, according to the device.
Click here to find more EMC testing services companies.
Radio Equipment Directive (RED)
The Radio Equipment Directive (RED) establishes a framework that regulates the placement of radio equipment on the market. It outlines requirements for the following:
Safety and health
Electromagnetic compatibility
Efficient use of the radio spectrum
Product scope
The RED covers radio equipment, including the following products:
Wireless products
GPS transceivers
Radar equipment
Click here to read more about products covered by the Radio Equipment Directive.
RED lab testing
Importers must request a RED test report from their supplier, even though only a few manufacturers can provide it. In the case your supplier can't help you with test reports, testing companies can assist with the pre-compliance test, technical documents, performance tests, and other relevant services.
Click here to learn more about testing companies that offer services for products covered by the directive.
RED testing costs start at a few hundred dollars. Similar to other electronic product lab testing, the cost depends on the complexity of your product, and it can increase to a couple of thousand dollars.
Ecodesign Directive
The Ecodesign Directive is an ecologic directive that sets energy consumption and other requirements for products imported or manufactured in the EU market. The directive applies to a wide range of energy-related products including air conditioners, and washing machines.
Product scope
The Ecodesign Directive covers products such as:
Lighting products
Welding equipment
Electrical motors
Refrigerators
Electronic displays
For more information on products covered by the Ecodesign Directive, click here.
Ecodesign lab testing
The Ecodesign Directive set limits on energy-saving, energy efficiency, and other ecological requirements. Testing companies such as TÜV SÜD and Intertek, provide services such as:
Energy-saving testing report
Factory inspection
Certipedia management systems
Product life cycle analysis
Energy efficiency labeling
We suggest that you contact a third-party lab testing company to perform the necessary testing for energy-related products manufactured or imported to the European Union.
Equipment for Explosive Atmospheres (ATEX) Directive
Potentially explosive atmospheres exist when a mixture of dust, vapors, mists, or even air gases combine in such a way that they can ignite under specific operating conditions.
The ATEX Directive provides safety requirements for equipment and protective systems that are intended for use in potentially explosive atmospheres. It covers a wide range of products, including those used on:
Fixed offshore platforms
Petrochemical plants
Mines
Flour mills
Product scope
The ATEX Directive applies to electronic and electrical equipment that are potentially used in explosive atmospheres, including:
Diesel engines
Compressors
Electric motors
ATEX lab testing
Importers should book third-party lab testing before placing the product in the EU market.
Leading testing companies, such as Eurofins, TÜV SÜD, and Intertek, provide ATEX services for full compliance assistance. Importers should instruct their suppliers and book third-lab testing if needed.
Electronic Toys: Toy Safety Directive
The Toy Safety Directive aims at ensuring that toys are safe for children to play with. One of the goals of the directive is to make sure that toys meet strict safety requirements, including with regards to electrical safety.
Product scope
The Toy Safety Directive covers toys designed or intended for children under 14 years of age to play with. Electronic toy products covered by the Toy Safety Directive include:
RC cars
Giant piano mats
Electronic robot building kits
EN 62115
The electrical safety standard for toys is EN 62115 – Electric toys – Safety, which is harmonized under the Toy Safety Directive. EN 62115 includes guidelines for items such as:
Protection of cords and wire
Components
Screws and connections
Resistance to heat and fire
EN 71
EN 71 is a set of standards, also harmonized under the Toy Safety Directive, that applies to toys sold in the EU, including electronic toys. Here are some examples of these standards:
EN 71-1: Mechanical and physical properties
EN 71-2: Flammability
EN 71-3: Specification for migration of certain elements
EN 71-4: Experimental sets for chemistry and related activities
EN 71-5: Chemical toys (sets) other than experimental sets
Toy Safety lab testing
Testing companies can help importers and manufacturers comply with applicable EN standards, by performing necessary lab testing relevant to their products.
When your electronic toys enter the EU market, market surveillance authorities often request test reports to check compliance.
Click here to find a list of testing companies for your electronic toys.
CE Marking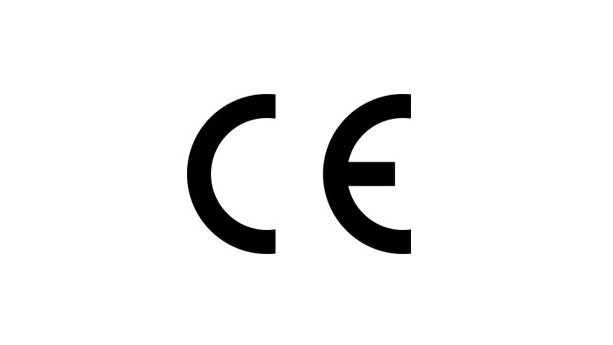 Products covered by one or more CE directives (e.g. LVD, RED, EMC Directive) must carry the CE mark. This essentially includes all electronic products.
The CE mark indicates conformity with the requirements of applicable directives when manufacturing, importing or selling in the EU market.
The CE mark must be permanently affixed to the product and its packaging. Note that the CE mark requires more than just the label. Importers and manufacturers must ensure conformity with applicable requirements, before affixing the CE mark on their products.
CE label file
Your suppliers have no responsibility to create the CE label file for your electronic product. Instead, you should provide the CE mark label, and communicate the relevant information to the supplier, such as:
Dimensions
Position
Color
Print type
Traceability requirements
Additionally, importers also need to attach a permanent traceability label to the products and packaging, showing information such as:
Company name
Company address
Company contact information
Product type
SKU / Batch ID
CE Documentation
Importers and manufacturers also need to provide compliance documents such as the Declaration of Conformity (DoC), user instructions, and a technical file.
Declaration of Conformity (DoC)
The Declaration of Conformity should include information about the product, EN standards, directives and regulations, and the manufacturer or importer.
Example: Low Voltage Directive 2014/35/EU
---
EU DECLARATION OF CONFORMITY (No XXXX) (1)
1. Product model/product (product, type, batch or serial number):
2. Name and address of the manufacturer or his authorised representative:
3. This declaration of conformity is issued under the sole responsibility of the manufacturer.
4. Object of the declaration (identification of electrical equipment allowing traceability; it may include a colour image of sufficient clarity where necessary for the identification of the electrical equipment):
5. The object of the declaration described above is in conformity with the relevant Union harmonisation legislation:
6. References to the relevant harmonised standards used or references to the other technical specifications in relation to which conformity is declared:
7. Additional information:
Signed for and on behalf of:
(place and date of issue):
(name, function) (signature):
---
The DoC might be requested by market surveillance authorities retailers and even end consumers. Notice that you may need more than one DoC as there are differences between the directives applicable to electronics.
User instructions
Importers and manufacturers must also provide user instructions for their electronics products. The user instructions should include information such as:
1. Instructions on how to install the product
2. An overview of the relevant parts and part names of the product
3. Safety instructions
4. Instructions on how to use the product
5. Instructions on how to recharge and/or refill the product and
6. Instructions on how to dispose of the product in an environmentally friendly manner
Technical file
The technical file is a set of documents that describes a product to prove that it was designed according to the applicable requirements. Technical files should include:
Bill of materials
Design drawings
Label files
Packaging files
List of applied standards and directives (e.g. RoHS, LVD, or EMC)
Test reports
Risk assessment
Test report
Technical files should include relevant test reports for supporting the compliance statement on the Declaration of Conformity (DoC).
Energy Labelling Framework Regulation
The Energy Labelling Framework Regulation covers labeling requirements for energy-related products. The labels must include information regarding the product's energy efficiency and consumption. This enables customers to choose more efficient products to reduce their energy consumption.
Product scope
The Regulation applies to a wide range of products, including:
Dishwashers
Television
Refrigerating appliances
Tumble driers
Requirements
Suppliers and dealers have obligations they have to fulfill to comply with the Energy Labeling Framework Regulation.
Suppliers
Suppliers are generally required to ensure that each product unit placed on the market has accurately-printed labels and is accompanied by product information sheets that comply with the Regulation.
They must also create the technical documentation and register their product on the EPREL database.
Dealers
Dealers are required to display a product's label visibly, including for online distance selling. They also have to make the product information sheet available to customers. If the label and product information sheet are not available, the dealer is required to request them from the supplier.
WEEE Directive
The Waste Electrical and Electronic Equipment (WEEE) Directive aims to contribute to sustainable production and consumption of products by:
a. Prioritizing the prevention of waste electrical and electronic equipment
b. Contributing to efficiently using resources and retrieving secondary raw materials through reuse, recycling, and other forms of recovery
Product scope
The WEEE Directive covers electrical and electronic products such as:
a. Household appliances, such as refrigerators and toasters
b. IT and telecommunications equipment, such as laptops and printers
c. Electrical and electronic tools, such as drills and sewing machines
d. Medical devices, such as radiotherapy equipment or freezers
e. Monitoring and control instruments, such as smoke detectors and thermostats
To learn more about products covered by the WEEE Directive, click here.
Labeling requirements
The WEEE label (i.e. the crossed-out wheeled bin) is mandatory as it signifies that the product bearing it has to be sent for recycling at a separate collection facility. Importers and manufacturers are generally required to affix WEEE labels onto electronic and electrical products that they sell in the EU, and their packaging.
If the product has been placed on the market after 13 August 2005, importers and manufacturers can either:
a. Add a bar underneath the bin symbol or
b. Provide on the label the specific date that the product was placed on the market
Registration requirements
Importers and manufacturers of electronic and electrical products are required to register their companies with the relevant national EU authorities. It should be noted that relevant rules, procedures, and any exemptions are decided on a national level.
Battery Directive
The Battery Directive provides importers and manufacturers with rules regarding batteries and accumulators. It also aims to ensure that importers and manufacturers respect the substance restrictions in batteries, as well as their responsibilities regarding labeling and registration.
Product scope
Products covered by the Battery Directive include batteries and accumulators such as:
Alkaline batteries
Button-cell batteries
Lithium metal batteries
Nickel cadmium batteries
Nickel metal hydride batteries
Sealed lead-acid batteries
Click here to learn more about products covered by the Battery Directive.
Substance restrictions
The Battery Directive includes restrictions on certain substances that can be found in various kinds of batteries, such as:
Mercury (Hg), < 0.0005% by weight
Cadmium (Cd), < 0.002% by weight
Labeling requirements
Though it depends on the content of the battery, importers and manufacturers are, required to affix the following labels onto their batteries or battery packs:
Separate collection symbol
Substance symbol
Battery capacity
As per the Directive, batteries and accumulators are required to bear a crossed-out wheeled bin as the separate collection symbol. This requirement aims to ensure that consumers would not dispose of batteries with regular waste. The symbol may neither be smaller than 1×1 cm nor exceed 5×5 cm in size.
Batteries containing mercury or cadmium levels above their permitted thresholds but that are exempt from their restriction are required to bear the chemical symbol of "Hg" or "Cd" respectively beneath the separate collection symbol.
Though the lead amount is not restricted, importers and manufacturers are required to mark batteries containing more than 0.004% of lead with the chemical symbol "Pb".
Registration requirements
Under the directive, importers and manufacturers are required to provide the relevant national registration bodies with the following information:
a. Producer's name and brand name
b. Producer's address
c. Contact person and their email address and telephone number
d. Type of battery or accumulator (eg. automotive, industrial, or portable)
e. Explanation of importer or manufacturer's compliance with relevant requirements
f. Application date for registration
g. Importer's or manufacturer's national identification code (including European or national tax number)
h. Declaration stating the authenticity of the information provided
Other Regulations
In this section, we list regulations that generally apply to consumer products, including electronics.
General Product Safety Directive (GPSD)
The General Product Safety Directive (GPSD) applies to consumer products placed in the EU market. Its goal is to ensure that products are safe to protect consumers' health and safety.
It sets requirements such as:
Compliance with relevant technical requirements
Traceability label
Technical file
Risk assessment
Compliance with technical requirements can be achieved by testing your product against relevant harmonized standards.
When such standards don't exist, relevant international or national standards can also be used.
REACH
REACH restricts chemicals and heavy metals in consumer products sold in the EU, including electronics.
Note that materials, hardware parts, and coatings used in the electronics industry might contain substances that are restricted by REACH.
As such, you should contact a lab testing company to perform the relevant tests and confirm that your product doesn't contain restricted substances.
Directive 94/62/EC: Packaging Regulations
When selling products in the EU market, it is also essential to comply with the packaging regulations. For example, the packaging material should not contain excessive amounts of heavy metal or any other hazardous substances.
Directive 94/62/EC is not exclusively applicable to electronic product packaging but all packaging materials placed on the EU market.