Are you planning to import and sell electronic products in the European Union? In this article, we explain to you the main applicable regulations and safety standards, according to your product.
Mentioned Products
Laptops
TVs
Washing machines
Electronic toys
Electric razors
Household appliances
AC adapters
Battery-powered devices
Speakers
RoHS
RoHS is an EU Directive restricting the use of hazardous substances (e.g heavy metals) in electrical and electronic equipment. No matter what kind of electronic products you are importing, you must ensure that your products do not contain an excessive amount of restricted substances.
Here are some examples of the restricted substances under RoHS:
Lead (Pb)
Mercury (Hg)
Cadmium (Cd)
Hexavalent chromium (Cr6+)
Polybrominated biphenyls (PBB)
Polybrominated diphenyl ether (PBDE)
Bis(2-Ethylhexyl) phthalate (DEHP)
Butyl benzyl phthalate (BBP)
Dibutyl phthalate (DBP)
Diisobutyl phthalate (DIBP)
Some restricted substances can be easily found in solder, batteries and metallic parts. Therefore, importers should consider all parts of electronic products for RoHS compliance.
RoHS Components
It is essential to ensure RoHS compliance for each electronic component before mass production. Otherwise, if a single component is not compliant, the whole electronic product will be considered as non-compliant. Importers are responsible for informing and instructing their suppliers about RoHS requirements at an early stage.
RoHS Lab Testing
Not all electronic products' suppliers can provide RoHS test reports. In that case, you might consider third-party lab testing for RoHS compliance. RoHS testing is a relatively inexpensive test as it's on a per-component basis ( often starting from $10 per component).
Here are some companies offering RoHS testing service:
QIMA
Bureau Veritas
SGS
Intertek
TUV
Click here to find more RoHS lab testing companies for options.
RoHS Symbol
The RoHS Directive does not require any RoHS symbol, and RoHS symbols you might have seen on the market have no legal meaning by itself. However, many manufacturers attach a RoHS symbol to the box artwork, indicating that the component is RoHS compliant.
Risks
Electronic components are not exclusively manufactured as RoHS compliant. In other words, the 'same' electronic device can be assembled using either RoHS or non-RoHS compliant components. Further, mixing RoHS and non-RoHS components is also a risk as the final product must be compliant as a whole.
Here are some methods that can help you reduce the risk of non-RoHS components being used to produce your electronic devices:
1. Procure RoHS compliant components directly from component suppliers and arrange delivery to the device manufacturer
2. Instruct your supplier to only procure RoHS compliant components
3. Inform your supplier of upcoming RoHS component testing before shipment
4. Send an inspector to collect components and submit to a testing company before assembly
Low Voltage Directive (LVD)
The LVD covers electrical safety of electrical equipment operating with an input or output voltage between:
50 and 1000 V for alternating current
75 and 1500 V for direct current
The LVD covers many consumer and industrial electrical equipment such as household appliances, cabless, AC adapters, and others. As such, most consumer electronics fall within the scope of the LVD. This is the case even if the device input voltage is less than 75 V, as the charger is therefore within the LVD scope.
LVD Test Reports
Most importers are not capable to verify LVD compliance (e.g. compliance with relevant EN and IEC electrical safety standards). Therefore, importers must either request an LVD test report from suppliers or book third party LVD lab testing.
Third-party lab testing is a better option because it is specifically issued under your products and company. Reputable testing companies such as SGS and Intertek can provide comprehensive LVD services including certification, lab testing, conformity assessment, and others.
LVD Testing Costs
An LVD test cost can vary widely depending on the types of electronic equipment and testing required. In general, the cost starts at $300 and it can be increased accordingly. We suggest that you should request a free quotation based on your product type via testing companies.
Risks
The importation of unsafe electronics is a big problem in all EU member states – a problem that is only set to grow with the rise of international cross-border e-commerce. Far from all electronic devices, including phone chargers and other AC adapters, are designed to comply with the Low Voltage Directive. Electronics intended for sales in countries outside the EU are rarely designed to comply with the Low Voltage Directive.
In other words, importers and Amazon sellers should not take LVD compliance for granted when sourcing products in China and other countries. Further, LVD compliance is not "accidental", but requires that the product design adheres to the technical safety aspects outlined in the relevant EN and IEC standards.
EMC Directive
Electrical devices might interfere when they are placed close to each other. In this aspect, the EMC Directive ensures that such side effects are kept under reasonable control.
More in detail, the EMC Directive limits electromagnetic emissions to ensure that electrical equipment doesn't affect the functionality of nearby equipment.
Covered products under the EMC directive include:
TV sets
GSM handsets
Radio featured products
Washing machines
Products that emit electromagnetically disturbances
EMC Test Reports
EMC certification is mandatory when importing products covered by the Directive. Importers must be able to provide test reports and certification for compliance requirements. Not many manufacturers can provide EMC test reports, therefore, third-party lab testing would be the only way to verify your products.
Click here to find more EMC testing services companies.
EMC Directive Testing Costs
A full EMC compliance test cost might cost up to thousands of dollars. It depends on the device and also the number of EU countries to be covered.
Radio Equipment Directive (RED)
The RED provides a regulatory framework for placing radio equipment on the EU market. The RED provides a list of requirements regarding:
Safety and health
Electromagnetic compatibility
Efficient use of radio spectrum
Protection of privacy
Use of personal data
Fraud protection
In particular, the RED covers products that feature Wi-Fi, Bluetooth or similar wireless functionalities. This includes electronic devices such as:
Wi-Fi enabled TV box
Bluetooth enabled speaker
3G/4G/LTE/5G enable smartphone
RFID devices
RED Test Reports
Importers must request a RED test report from their supplier, even though only a few manufacturers can provide it. In the case your supplier can't help you with test reports, RED testing companies can assist with the pre-compliance test, technical documents, performance tests, and other relevant services.
Click here to find more RED testing companies for your wireless-enabled products.
RED Testing Costs
RED testing costs start at a few hundred dollars. Similar to other electronic product lab testing, the cost depends on the complexity of your product, and it can increase to a couple of thousand dollars.
Equipment for Explosive Atmospheres (ATEX)
The ATEX Directive applies to electronic and electrical equipment that are potentially used in explosive atmospheres. Products with a potential ignition source fall into the scope of ATEX. For example, diesel engines, compressors, and electric motors.
ATEX Test Reports
ATEX testing is mandatory in order to protect users from explosion risks. Therefore, importers shall book third-party lab testing before placing the product in the EU market.
Leading testing companies such as Eurofins, TUV, and Intertek provide ATEX services for full compliance assistance. Importers should instruct their suppliers and book third-lab testing if needed.
ATEX Testing Costs
In general, the cost ranges from a few hundred to a few thousand.
Electronic Toys: Toy Safety Directive
Product safety shall be the first priority when you are importing electronic toys to the European Union. The Toy Safety Directive lays down the safety requirements that importers must ensure before placing the product to the market.
EN 62115
The electrical safety standard for toys is EN 62155 as it has been harmonized under the Toy Safety Directive. EN 62155 requires that the product design must not jeopardize the health and safety of users in any foreseeable way. Here are some guideline provided by the standard EN 62115:
Specific markings for toys with buttons
Testing method for electric toys used in water
Mechanical resistance requirements
Specific requirements for radio-controlled ride-on toys
Screws and connections requirements
EN 62115 serves as a great reference point for product safety, and it is beneficial especially for the importers at the product design stage.
EN 71
On top of EN 62115, electronic toys also need to comply with the requirements of EN71. EN71 is a set of standards that applies to all toys sold in the EU, and electronic toys shall meet certain minimum safety standards as follows:
EN 71-1: Mechanical and physical properties
EN 71-2: Flammability
EN 71-3: Specification for migration of certain elements
EN 71-4: Experimental sets for chemistry and related activities
EN 71-5: Chemical toys (sets) other than experimental sets
EN 71-6: Graphical symbols for age warning labeling
Lab Testing
Third-party lab testing is mandatory in most cases. Importers shall reach out to testing companies before mass production. Testing companies can help importers access to applicable EN standards, and perform necessary lab testing based on your products.
Note: When your electronic toys enter the EU market, market surveillance authorities often request test reports to check compliance.
Click here to find a list of testing companies for your electronic toys.
Ecodesign Directive
Ecodesign is an ecologic directive that encourages energy-efficient products imported in the European market. The directive applies to a wide range of products including air conditioners, washing machines, television, and many other electrical products.
Test Report
The Ecodesign Directive set limits to energy-saving, energy efficiency, and other ecological requirements. Testing companies such as TUV and Intertek, provide services including:
Energy-saving testing report
Factory inspection
Certipedia management systems
Product life cycle analysis
Energy efficiency labeling
We suggest that you shall use a third-party company service as the directive is mandatory for all energy-using and energy-related products imported to the European Union.
Energy Labeling
Under the directive, importers shall include energy labels on the product and its packaging. The label shall also include information such as energy savings information, ecodesign requirement, and the ranking of energy consumption.
For example, the rank of energy consumption shall present in ten classes from A+++ to G (from the best to the worst consumption classification).
CE Marking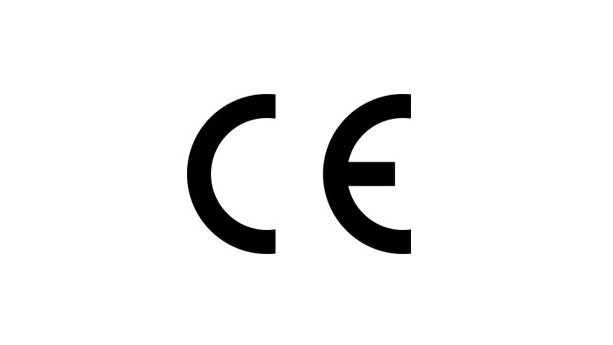 As mentioned, importers must carry the CE mark if the electronic product is covered by any CE directives (e.g. LVD, RED, EMC). The CE mark indicates conformity with requirements when importing and selling in the EU market.
The CE mark must be permanently affixed to the product and its packaging. Note that the CE mark requires more than just a sticker, importers must ensure conformity with all applicable requirements via lab testing and different assessments.
CE label file
Your suppliers have no responsibility to create the CE label file for your electronic product. Instead, you shall provide the CE mark label, and communicated all relevant information to the supplier, such as:
Dimensions
Position
Color
Print type
Product Traceability
Additionally, importers also need to attach a permanent traceability code to the products, showing the information such as:
SKU
Manufacturing date
Production facility
Country code
Example: SKU-2020-01-CN
CE Documentation
For CE compliance, importers will also need to provide compliance documents such as the Declaration of Conformity (DoC), User Manual and Technical Files.
Declaration of Conformity (DoC)
The Declaration of Conformity shall include information such as:
Produce identification/SKU (e.g. Dishwasher Model Y)
Product features
Name and address of the manufacturer/importer
List of EN standards or directives
Manufacturing location
Responsible individual
The DoC is often requested by the market surveillance organization, retailers, and even end-consumers.
User Manual
Importers must also provide a user manual for their electronics products. The user manual shall include information such as:
1. Instructions on how to install the product
2. An overview of the relevant parts and part names of the product
3. Safety instructions
4. Instructions on how to use the product
5. Instructions on how to recharge and/or refill the product and
6. Instructions on how to dispose of the product in an environmentally friendly manner
In some cases, there might not be enough space for the CE mark on the products. Commonly, manufacturers or importers would include the CE mark in the user manual instead.
Technical File
The technical file is also required under the CE compliance requirements. It is a set of documents that describes a product to prove that it was designed according to the applicable requirements. Technical files include:
Bill of materials
Design drawings
Label files
Packaging files
List of applied standards and directives (e.g. RoHS, LVD or EMC)
Test reports
QC reports
Risk assessment
Test Report
Technical files should include all relevant test reports for supporting the compliance statement on the Declaration of Conformity (DoC).
WEEE Symbol
WEEE is the acronym for "Waste of Electrical and Electronic Equipment". All electronic products must be labeled with the WEEE symbol. The WEEE symbol shall be permanently printed on the product and its packaging.
WEEE label file
Similar to the CE mark label, importers shall provide the label file and provide information to suppliers such as:
Dimensions
Position
Color
Print type
Other Regulations
General Product Safety Directive (GPSD)
The GPSD applies to all products placed in the EU market. GSPD ensure that product must be safe in order to protect consumers' health and safety. GSPD requires a self-issue risk assessment to prevent accidents and health issues. Click here to learn more about the General Product Safety Directive (GPSD).
REACH
REACH restricts chemicals and heavy metals in all consumer products sold in the EU, including electronics. Unlike RoHS, REACH is not applicable specifically to electronic components, but all materials – such as the plastic casing.
Note that some plastic materials, hardware parts, coatings, paints, and print inks used in the electronics industry don't comply with REACH.
Directive 94/62/EC: Packaging Regulations
When selling products in the EU market, it is also essential to comply with the packaging regulations. For example, the packaging material shall not contain excessive amounts of heavy metal or any other hazardous substances. Note that Directive 94/62/EC is not exclusively applicable to electronic product packaging, but all packaging materials placed on the market in the EU.