Product traceability requirements exist to ensure that products can be traced to a certain importer or manufacturer, production facility, SKU, and even production run. The latter is particularly important as it enables market surveillance authorities (and sellers) to identify and trace unsafe and non-compliant products – and thereby limiting product recalls to faulty batches.
Product traceability labeling is mandatory for a wide range of products, such as electronics, kitchen products, toys, and much more. Still, product traceability is often overlooked by importers and manufacturers.
Keep reading, and learn what importers and manufacturers must learn about different types of product traceability requirements in the European Union.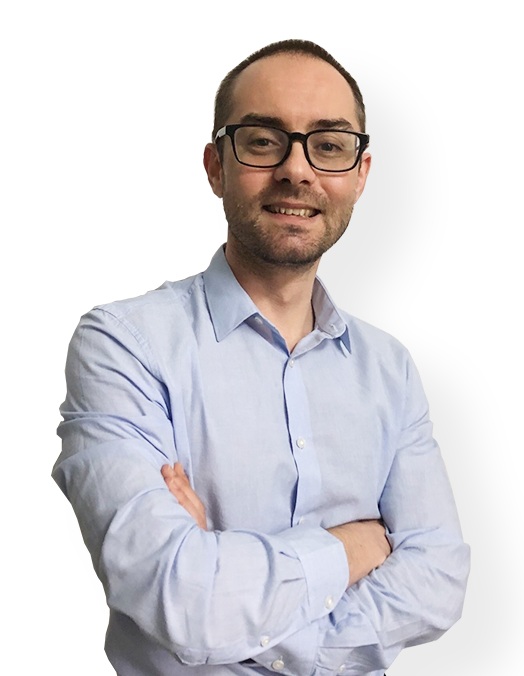 Do you need help with product compliance? (EU & US)
Request a free consultation call today with Ivan Malloci to learn how we can help you with:
Product Requirements Lists
Product Certification
Product & Packaging Labeling
Lab Testing
What is product traceability?
Traceability, in the context of the consumer product industry, stands for the ability to trace the origin of a product. Generally speaking, the traceability information on a product label may need to contain  the following information:
Company name
Company address
SKU
Batch ID (e.g. production facility ID, order date, country)
This information facilitates the tracking of a product and of the company held accountable for product safety when incidents occur, the product is deemed defective or is for other reasons deemed to be unsafe or non-compliant.
This way, authorities' corrective measures such as product withdrawals and recalls can be achieved faster via the identification of the traceability information. The other alternative would be to recall every single unit sold of the concerned product.
Furthermore, product traceability offers an effective solution for quality assurance throughout the supply chain. Manufacturers and importers are able to take active actions when a batch is found to be defective or non-compliance and reduce the adverse impact given rise from product recall negative reviews on platforms such as Amazon.com, and more.
Example: Faulty Production Machines
Let's consider the example of two batches of products manufactured with the same materials, at the same facilities, with the same machinery.
Theoretically, the products are identical. However, manufacturing is not an exact science. Let's assume that the first batch was manufactured in March when the machinery was working properly, while the second was manufactured in July when the machinery was miscalibrated due to a human error or a mechanical problem.
As a result, the second batch might be defective. If you discover the problem only at a late stage, for instance, because you start to get negative reviews on Amazon due to the fact that 20% of the items break after a week of use, there are two main scenario:
a. You implemented sufficient traceability measures and thus you are able to quickly identify the defective production batch, recall the remaining defective products from the warehouse, and contact the customers that purchased the non-compliant items (for instance offering a refund or a new, non-defective item)
b. You are not able to track the defective batch and thus your only options are to either recall all the products of a certain model – sold over the course of months or years. That will almost certainly result in economic ruin for the company.
Product traceability examples
In this section, we provide some examples of information that can be used in combination in order to achieve product traceability.
SKU
A stock-keeping unit (SKU) code is usually composed of an alphanumeric combination of characters. Each SKU code is unique to each product type, and it contains information like brand, style, color, size, weight, and other elements describing the properties of the products.
SKUs systems are usually created by each company for the purpose of easily and accurately tracking every item of the inventory. The method to create SKUs differs among companies. However, companies usually have a decipherable method to create SKU codes so that anyone could read it and understand the meaning quickly, which facilitates the product tracking process.
Let's take a red Bluetooth speaker model ABC as an example. The SKU could be something like the following:
Note that you could also add additional information to your SKU, such as production facility or production date.
Model Number
A model number indicates the model type of a product. It generally contains a series of digits and letters indicating the color of the appliance, manufacturer code, type of appliance/tool, or other information about the product.
Model numbers are similar to SKU, although the information contained in the codes might differ. For instance, you could have two products that have the same model number, say ABC, but different SKU, according to the color.
Batch ID/Batch Number
SKU and model numbers are usually not sufficient to achieve traceability as, typically, they don't contain information about the specific production batch (although, as said, different companies might use different tracking systems). Thus, you could have two products with the same SKU, if they share the same features, but manufactured at different times.
A Batch ID, Batch Number, or Lot Number, is a series of alphanumerical digits that are assigned to a group of products that were manufactured in the same facility, at the same time. This allows for the identification of a specific production run (batch), which is especially useful in the case of a defective or noncompliant lot.
A Batch ID is created according to the unique method designed by each individual manufacturer or importer. For instance, it could be composed of the combination of the product model, date of manufacture, factory identifier, expiration date, or other assigned numbers.
If we take the same example as before, and we consider a batch of "ABC products" that was manufactured in factory number one in Shenzhen, in June 2020, the Batch ID could look like this one:
Note that this is only an example. There may be specific requirements concerning the exact format to take into consideration.
Serial Number
Unlike an SKU or a Batch ID, a serial number is only applicable to a specific product item or unit and may contain letters, characters, or other typographical symbols. Due to the uniqueness of the serial number, it can be used to accurately track down a specific item, even within a specific production batch or sub-batch.
Let's take a smartphone as an example:
a. The SKU will typically provide information about the specific model, for instance, iPhone X Silver Grey
b. The Batch ID will provide information on when it was manufactured, for instance, 2020-06
c. The serial number will uniquely identify your smartphone, which might be useful in the case you lose it, it stops working while is still under warranty, and so on.
Production Date
For products whose life-span is time-bounded, manufacturers and importers should indicate the date of manufacture and/or expiration on the product label or its package. Examples of these products include foodstuff, cosmetics, personal care products, and medicines.
As already said, even for products that don't have a date of expiration, such as ceramic food contact products, it can still be beneficial (or even mandatory) to add the production date to the Batch ID, in order to achieve traceability.
Production Facility
The place of the manufacturer and the address of the factory or factories are also important information to help identify the source and origin of the products, especially if you work with more than a supplier. Further, some manufacturing companies operate more than one factory – and production lines within each factory.
Manufacturer/Importer Name
The indication of the manufacturer or importer's information on the product label and its packaging is a basic traceability requirement.
This information identifies the company responsible for the product and can help market surveillance authorities and consumers to quickly get in contact with the responsible person for the maintenance of safety and quality of the products when cases of non-compliance happen in the EU.
Manufacturer/Importer Address
A valid postal address enables authorities or other parties to be able to contact manufacturers or importers. The address should be complete and clear, including information like the room number, building number, block number, street names, city, zip code, state, and country.
It might be beneficial to also add a phone number or email address where your company can be contacted.
Invoices
Invoices can also be used to trace product and material purchases from manufacturers, and raw material suppliers. For example, this is required by FSC and other organizations. Market surveillance authorities may also request invoices to verify that products have been purchased from the same supplier that holds compliance documents.
Inspection Records
Internal inspection records maintained by manufacturers contain important information of the products, such as the inspection and evaluation of different materials, model test results, production areas check, production processes, incoming goods inspections, defective tested samples records, customer complaints, changes made to certified products, and other parameters.
This information can help to map the manufacturing process of the products during each step of the production process.
EU Traceability Requirements: Decision No 768/2008/EC
Decision No 768/2008/EC establishes a common framework for the marketing and circulation of general consumer products in the EU, including traceability basic requirements.
In particular, it requires manufacturers or importers to indicate the following elements on the product or product packaging, or in a document accompanying the product, the following information:
Company name or registered trade name
Postal address
Batch ID, serial number, or other elements that allow identifying the product
Besides this, it is also necessary to keep track of any economic operator involved in the supply chain and keep this information for at least 10 years. This might include:
Raw materials suppliers
Manufacturers
Importers
Distributors
Retailers
Note that the end-user of the product is not considered as an economic operator. Even though the legislation doesn't explicitly explain how to reach this goal, the European Commission's Blue Guide suggests keeping invoices and any other relevant document, such as bank slips.
CE Marking
Affixing the CE Mark in the packaging or the product itself is compulsory for products that are covered by one or more CE Directives or Regulations. Products labeled with a CE Mark indicate that the product complies with the essential requirements or the conformity assessment procedure, including traceability requirements.
The following are examples of directives that require CE Marking.
Toy Safety Directive
Medical Devices Directive
Labeling Requirements
According to the text of most CE Directives, importers of covered products should indicate the following information on the product and/or packaging label:
Company name or registered trade name
Postal address
Batch ID, serial number, or other elements that allow identifying the product
Although there might be exceptions, for most directives you will find this information under the chapter "Obligations of Economic Operators" of the Directive or Regulation itself. Even though the traceability labeling requirements are very similar to the ones set out by Decision No 768/2008/EC, there are some differences:
1. Many CE Marking Directives also cover non-consumer products (e.g. Medical Devices and PPE)
2. CE Marking Directives also requires that product traceability is documented (e.g. in the technical file and DoC)
2. Some specific CE Marking Directive or Regulation, such as the Medical Devices Regulations, might require additional traceability information
Declaration of Conformity (DoC)
The Declaration of Conformity shall contain the following traceability information, which must match the label information:
Company name
Product model or product type
Batch or serial number
Color image of the product of sufficient resolution, when deemed necessary
Technical File
CE Marking Directives and Regulations require manufacturers and importers to draw up technical files, or technical documentation for the products. It is one or a set of documents that provide technical information on the design, manufacture, and operation of the product.
The technical documentation must include the batch ID – or any other elements that identify the product.
EU Food Contact Materials Framework Regulation
The EU Food Contact Materials Framework Regulation establishes a regulatory framework and safety requirements for food contact materials circulated in the market of the EU. Article 17 of the regulation stresses the importance of establishing an effective traceability system throughout the entire supply chain for food contact materials.
This initiative is to make manufacturers, importers, or distributor's information more transparent to allow authorities or consumers to identify from which, and to which, the materials and articles are supplied to the business, as well as facilitate recall or withdrawal of defective products.
This regulation requires that product traceability should be ensured in every stage. The traceability system should be constructed upon accurate labeling content, effective documentation, or other valid information.
Labeling Requirements
Traceability information should include the following
Manufacturer or importer company name
Manufacturer or importer address
Manufacturer or importer contact details
Batch ID
Declaration of Compliance (DoC)
The Declaration of Compliance of the food contact products may include this information:
Company Name
Company Address
Product model or product type
Batch ID or serial number
Color image of the product
This is information shall match the information in the product or packaging label. Note that a Declaration of Compliance is only necessary for products made in specific materials, such as plastic or ceramic.
Medical Devices Regulation: UDI System
Due to the particularity and higher safety requirements of medical devices, the Medical Devices Regulation (MDR) adopts the Unique Device Identification system (UDI system) as a means to manage the traceability issue of medical devices on the EU market. The UDI system applies to all medical devices except for custom-made or investigational devices.
The UDI system was established aiming to enhance the supervision effectiveness of medical devices in the after-sales phases and enable authorities, manufacturers, or importers to react to any possible incidents, such as in an efficient manner.
According to Article 27 of the regulation, the UDI identifier should be placed on the label of the device or on its packaging.
UDI Labeling Requirements
The UDI system should consist of two parts:
1. An UDI Device Identifier ('UDI-DI') specific to a device, which allows access to the information specified in Part B of Annex VI of the Medical Device Regulation, such as the following information:
Manufacturer or importer company name
Manufacturer or importer address
Manufacturer or importer contact details
Batch ID
2. An UDI Production Identifier ('UDI-PI') that identifies the unit of device production and if applicable the packaged devices, such as the following information:
Human Readable Interpretation ('HRI')
Packaging levels
Radio Frequency Identification RFID
Shipping containers