The Radio Equipment Directive (RED) applies to all Wi-Fi, Bluetooth, LTE, 5G, GPS and other radio-electric enabled devices sold in the European Union. In this guide, we cover the basics of RED requirements for smartphones, smartwatches, computers and other electronic products.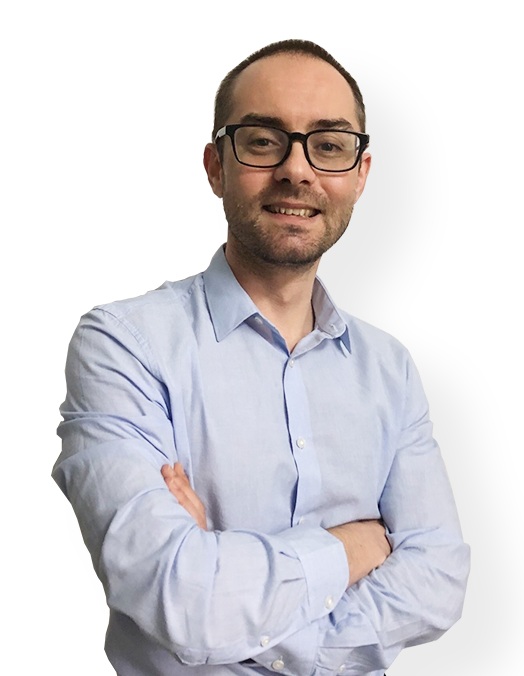 Do you need help with product compliance? (EU & US)
Request a free consultation call today with Ivan Malloci to learn how we can help you with:
Product Requirements Lists
Product Certification
Product & Packaging Labeling
Lab Testing
What is the Radio Equipment Directive?
The Radio Equipment Directive (RED) covers product safety, EMC and radio spectrum use. Ensuring compliance with RED requires that product compliance with relevant EN standards, some of which we list in this guide. Further, CE marking is mandatory for all products covered by RED.
Importers and EU-manufacturer must also issue the following documents:
Wi-Fi Enabled Devices
The Radio Equipment Directive establishes a regulatory framework for most Wi-Fi enabled devices to be imported and sold in the EU market. Such devices must comply with essential requirements for safety and health, electromagnetic compatibility, and the efficient use of radio spectrum.
With that said, products that are equipped with wireless transmitters and receivers are covered by the RED. For instance, computer laptops, smartphones, video game consoles, and Wi-Fi featured cameras.
EN standards
EN 300 328 – Data transmission using Wideband transmission systems
EN 301 893 – Technical characteristics and methods of measurements for 5 GHz wireless access systems
Examples
Wi-fi feature cameras
Video game consoles
Smartphones
Computer laptops
Bluetooth Enabled Devices
Most of the Bluetooth devices operate at frequencies between 2.402 and 2.480 GHz. The RED sets limits to radiofrequency emission for the protection of the health and safety of humans. As such, Bluetooth enabled devices are covered by the RED.
Therefore, many Bluetooth enabled devices such as earphones, computer laptops, mouse and keyboard, must comply with the RED before entering the EU market.
Examples
Bluetooth earphones
Bluetooth mouse and keyboards
Bluetooth watches
4G/LTE/5G Enabled Devices
4G/LTE/5G enabled devices can support carrier bandwidths from 1.4Mhz to 20Mhz. Therefore, such devices are within the scope of RED and must maintain an appropriate level of electromagnetic compatibility.
In addition, cellular and mobile devices with 4G/LTE/5G shall comply with EN 301 – EMC standard for radio equipment and services. Also, RED lab testing is the only way to verify your product compliance before entering the EU market.
EN standards
EN 55035 – Immunity requirements for multimedia equipment (80MHz – 1000MHz)
EN 55024 – Immunity requirements for information technology equipment
EN 55020 – Immunity characteristics for sound and television broadcast receivers and associated equipment
Examples
Computers laptops
Smartphones
4G/LTE/5G mobile routers
Tablets
RFID Devices
RFID products utilize radio communication technology to identify information between a tag and a reader. As such, most RFID devices sold in the EU market must comply with RED.
However, RED does not cover passive RFID products that do not require a battery for operation. Therefore, you may first determine whether your RFID devices are passive or active (ie. they have a transmitter and their own power source).
EN standards
EN16570 – The information sign and additional information on RFID application systems
EN 16571 – Privacy impact assessment process for RFID
Examples
Low frequency (LF) RFID
High frequency (HF) RFID
Ultra-high frequency (UHF) RFID
Battery-assisted passive (BAP) RFID
Televisions and Radio Receivers
Antennas on televisions and radio receivers are set to receive a signal in the form of electromagnetic waves. Therefore, broadcast receivers such as televisions and radio receivers are covered by the RED directive.
EN Standard 303 340 provides the essential testing requirements for televisions and radio receivers. In addition, the standards also cover televisions or radio receivers with 3G/4G/LTE features.
EN standards
EN 303 340 – Digital terrestrial TV broadcast receivers
Examples
Tuned radio frequency (TRF) receivers
Rengerative receivers
Superheterodyne receivers
Direct conversion receivers
GPS Transceivers
GPD transceivers have a wide application of navigation, tracking, mapping, and timing. Typically, a GPS transceiver contains both a receiver and a transmitter to achieve long-distance communication between two devices. These devices shall comply with the requirements of the Radio Equipment Directive.
In addition, GPS transceivers must be tested for accuracy analysis of GNSS such as BeiDou, GPS, and SBAS. Also, the transceivers shall meet the requirements of the adjacent frequency band selectivity test as well.
EN standards
EN 303 413 – Standard spurious permissions testing
Examples
Survey-grade GPS transceivers
Mapping-grade GPS transceivers
Consumer-grade GPS transceivers
Radar Equipment
A radar system contains a transmitter and a receiver to determine the location of an object, which also produces electromagnetic waves when in operation. As such, you shall ensure your radar equipment meets the requirement of the RED.
There are 4 applicable EN standards for radar transmit frequencies. Those standards are classified according to the different frequency bands of the radar (e.g 24 GHz, 76 GHz, 77GHz, 81 GHz).
EN standards
EN 303 396 – Principle measurement for automotive and surveillance radar equipment
EN 302 858 – Measurement techniques for automotive and surveillance radar equipment (76 GHz)
EN 301 191 – Measurement techniques for automotive and surveillance radar equipment (77 GHz)
EN 302 264 – Measurement techniques for automotive and surveillance radar equipment (77 to 81 GHz)
Examples
Automotive radar equipment
Surveillance radar equipment
Bistatic radar equipment
Doppler radar equipment
Fm-CW radar equipment
Products Exempted from the Radio Equipment Directive
The RED does not cover electronic devices that emit and receive radio waves at frequencies over 3000GHz. Notice that this is an extremely high frequency. This means that in practice, all radio-electric consumer electronics fall under the RED. Finally, the RED doesn't cover radio equipment that is covered by specific directives.
Here some examples of products that are exempted:
Amateur radio kits
Inductive warming and heating appliances
High-frequency surgical equipment for medical use
Testing equipment that uses radio waves
Additional Resources
1. Radio Equipment Directive (RED)
2. List of Radio Equipment Directive (RED) Testing Companies