Electronics sellers on Amazon must ensure compliance with a range of product regulations and safety standards. In this guide, we cover the basics of Amazon requirements concerning electronics standards, labeling requirements, testing, and packaging.
Note
This guide only covers product regulations, standards, and other requirements for selling on Amazon in the United States (e.g. FCC 47 CFR Part 15). However, the same principles apply when selling products on Amazon in the European Union (e.g. the EMC Directive), Australia, Japan, and elsewhere.
Further, Amazon can change its terms and requirements at will. This article serves as an introduction, but not a replacement for the up-to-date seller requirements on Amazon Seller Central.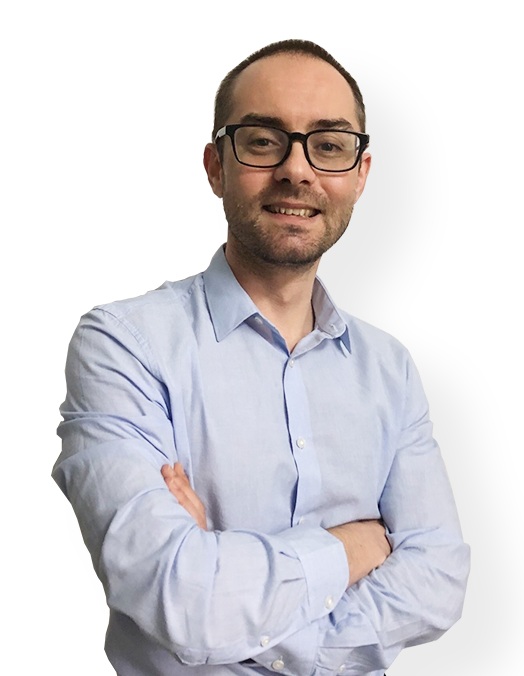 Do you need help with product compliance? (EU & US)
Request a free consultation call today with Ivan Malloci to learn how we can help you with:
Product Requirements Lists
Product Certification
Product & Packaging Labeling
Lab Testing
Electronics – General Requirements
In general, Amazon requires sellers of electronic products to comply with relevant federal, state, and local regulations, and provide information such as the following:
Company name
Seller/Vendor ID
Email address
Phone number
A list of ASINs for the products
Depending on the product, Amazon might also require:
Product images showing compliance markings, safety information, and other relevant content
Product user manuals
Test reports
Certificates or other documents
Radio Frequency (RF) Devices
Amazon set up a series of requirements for sellers to comply with when selling radio frequency devices on its platform. Its policies for selling RF devices mainly refer to FCC 47 CFR Part 15.
Further, Amazon also provides examples of products that are required to undergo an FCC authorization procedure. This includes:
Wi-Fi devices
Bluetooth devices
RFID devices
Cellphones
Tablets
Walkie talkies
Broadcast transmitters
Signal boosters
Requirements
If you sell radio frequency devices on Amazon, you are mandated to provide documentation of your product's compliance with relevant requirements, such as the following:
a. Certification
b. Supplier's Declaration of Conformity (SDoC)
Note that, even if Amazon doesn't mention it, the SDoC authorization procedure is generally required for unintentional radiators (e.g. wireless devices), while the certification authorization procedure is generally required for intentional radiators (e.g. electrical coffee machines without wireless or Bluetooth functionality).
You can learn about the difference between unintentional and intentional radiators in this article.
Prohibited items
Amazon also lists items that can't be sold on its platform, such as the following:
a. Automatic identification system (AIS) devices that are not made to be used for safety communications in marine navigation
b. Industrial or commercial signal boosters, such as those used in hospitals and stadiums
c. Power amplifiers that are used in conjunction with Citizens Band (CB) radios
d. Radio jammers, wifi jammers, GPS repeaters, and radar shifters
Learn more: Click here
Lighting Products
Amazon requires your lighting product to conform to relevant regulations and standards. Examples of such lighting products include light bulbs and lighting products that are intended for seasonal and decorative purposes. The latter products should normally be:
Portable
Connected by a plug
Used temporarily
Rated with a maximum input of 120 volts
Sellers are prohibited from listing adapters for incandescent lamps without a medium screw base that is meant to be installed in a lamp holder with a medium screw base socket. Further, lightbulbs and lamps that don't comply with the required energy efficiency standards are also prohibited.
Requirements
To sell lighting products on Amazon, you should ensure that your product complies with requirements such as the following:
a. Appliance and equipment standards (e.g. 10 CFR Part 429, 10 CFR Part 430, 10 CFR Part 431) enacted by the Department of Energy
b. Energy Labeling Rule
c. Energy Independence and Security Act (for screw-based light bulbs)
d. CEC Appliance Efficiency Regulations (California)
e. UL 588 – Seasonal and Decorative Lighting Products
f. Test report from a lab that is ILAC ISO 17025 certified (for decorative lighting products)
Learn more
1. Click here (General lighting products)
2. Click here (Seasonal and decorative lighting products)
Chargers/AC Adapters
Amazon mandates that chargers must meet specified safety standards. This includes products such as the following:
Laptop chargers
Mobile phone wall chargers
Mobile phone car chargers
Requirements
Amazon requires different products to comply with different safety standards. Here we list some examples:
a. UL 2054 or UL/CSA 62133 (required for laptop batteries and mobile phone replacement batteries)
b. UL/CSA 60950-1 or UL/CSA 62368-1 (for laptop chargers and power adapters)
Also, compliance with at least one of the following standards is required for mobile phone wall chargers and car chargers:
UL 1310 (mobile phone wall charger)
UL 2089 (mobile phone car charger)
UL/CSA 60950-1 (applicable to both types of chargers)
UL/CSA 62368-1 (applicable to both types of chargers)
Note that the test report should be provided by an ILAC ISO 17025 certified lab.
Learn more: Click here
E-mobility devices
E-mobility devices are self-balancing devices that run on rechargeable lithium-ion batteries. Sellers are permitted to list e-mobility devices on Amazon, including devices such as the following:
Hoverboards
Self-balancing unicycles (single-wheel scooter or unicycle scooter)
Electronic skateboards
Electronic scooters
Self-balancing personal transporter devices
Electronic tricycles
Amazon notes that at the moment sellers can't apply to list e-mobility device accessories.
Requirements
If you list or sell any of the above e-mobility devices Amazon mandates that you ensure your products comply with either of the e-mobility-related standards below:
a. ANSI/CAN/UL 2272 – Standard for Electrical Systems for Personal E-Mobility Devices
b. ASTM F2641 – Standard Consumer Safety Specification for Recreational Powered Scooters and Pocket Bikes
Additionally, the batteries should comply with one of the following standards:
a. UL 1642 – Lithium Batteries
b. UL 2054 – Standard for Household and Commercial Batteries
c. IEC/UL/CSA 62133-2 – Standard for Safety for Secondary Cells and Batteries Containing Alkaline or Other Non-Acid Electrolytes
Learn more: Click here
E-bikes
Electronic bikes (e-bikes) are personal transport devices that are powered by pedals and batteries that help riders increase their cycling speed. Amazon permits the sale of e-bikes that comply with relevant requirements, as listed below.
Requirements
If you sell e-bikes on Amazon, you need to provide documentation that proves your product conforms to relevant requirements. In particular, you should provide documents such as the following:
a. Test reports from an ISO 17025-accredited lab proving compliance with 16 CFR Part 1512 – Requirements for Bicycles
b. A General Certificate of Conformity
Apart from ensuring that your e-bikes comply with 16 CFR Part 1512, you are also required to have documentary evidence that your e-bikes have tested compliant with one of the following standards:
a. ANSI/CAN/UL 2849 – Standard for Electrical Systems for E-Bikes
b. ANSI/CAN/UL 2272 – Standard for Electrical Systems for Personal E-Mobility Devices
c. EN 15194 – Electrically Power-assisted Cycles
Learn more: Click here
Hand-supported Hair Dryers
Amazon lists requirements for hand-supported hair dryers, including immersion protection plug and safety standards. Here are some examples of products that you can sell on Amazon, as long as you comply with the above-mentioned requirements:
Blower-stylers
Styler-dryers
Heated air combs
Heated-air hair curlers
Requirements
If you sell hand-supported hair dryers on Amazon, you must ensure that they feature an immersion protection plug, also called Ground-Fault Circuit Interrupter (GFCI) plug.
Amazon prohibits sellers from selling hand-supported hair dryers without GFCI plugs because the CPSA, which is an act enacted by the CPSC, deems them to be substantial product hazards.
In addition to providing images that offer proof your hand-supported hair dryers comply with the requirements regarding GFCI plugs, you are also mandated to provide evidence that your product conforms to either of the following UL standards:
a. UL 859 – Standard for Household Electric Personal Grooming Appliances
b. UL 1727 – Safety for Commercial Electric Personal Grooming Appliances
Note that the above standards are incorporated by reference in 16 CFR Part 1120 of the CPSA.
Learn more: Click here
Portable Generators and Power Inverters
Portable generators are powered by fuel and convert chemical energy into AC electrical output. Portable power inverters, on the other hand, convert DC electrical energy from sources such as internal batteries or solar panels, into AC electrical output.
Here are some examples of products that you can list on Amazon, as long they comply with the relevant requirements:
Portable generators
Portable inverter generators
Portable power inverters
Requirements
Portable generators and portable inverter generators are required to comply with 16 CFR 1407 per the CPSA, in addition to one of the following standards:
a. ANSI/UL 2201 – Standard for Carbon Monoxide (CO) Emission Rate of Portable Generators
b. ANSI/PGMA G300-2018 – Safety and Performance of Portable Generators
If you sell portable power inverters, your products should comply with either of the following UL standards:
a. UL 2743 – Standard for Portable Power Packs
b. UL 458 – Power Converters/Inverters and Power Converter/Inverter Systems for Land Vehicles and Marine Crafts
Learn more: Click here
Other Information
As already explained, if you sell products on Amazon, you may need to comply with requirements regarding the following:
Lab testing
Certification
Product packaging
Restricted electronic products
Lab Testing
For each type of electrical or electronic product sold on Amazon, sellers should look into the applicable regulations to decide what kind of lab tests should be done on their products.
In most cases, Amazon requires sellers to submit relevant lab test reports and certificates of the electronic products. For this reason, we advise sellers to contact a reputable lab testing company such as UL, Intertek, or QIMA, and ask for a test quotation.
Certification/Documentation
Generally speaking, electronic devices sellers on Amazon are likely required to adhere to one or more of the following regulations that require a certificate or other documents:
FCC 47 CFR Part 15
CPSC Regulations
Energy Policy and Conservation Act (EPCA)
Note that Amazon's compliance team may contact you to request relevant product certificates, test reports, invoices, and product photos.
Product Packaging
FBA sellers must refer to the packaging instructions provided by Amazon before shipping the items to the FBA warehouse. Amazon has the right to refuse and return the non-compliant products at the sellers' expense.
Amazon provides packaging instructions for products that have the following natures:
Loose products
Sold as a set
Boxed units
Poly-bagged units
Case-packed products
Also, Amazon provides specific requirements for the packaging of batteries.
For detailed instructions on general packaging requirements, you can visit the Amazon Seller Central.
Restricted Electronic Products
Amazon regularly updates the list of electronic products that are banned or need acquiring prior approval before listing on the platform, the following are some examples from the list:
Unqualified RFID products
Products with incorrect serial number
Laser pointers
Children's toys with lasers
Holiday light that is not compliant with 16 CFR 1120.3(c)
Any extension cord product that is not compliant with 16 CFR 1120.3(d)
Certain streaming media players, voice assistant devices, and related accessories
You can learn more about restricted products on this page.