A technical file is required when importing electronics, toys, sunglasses and many other products to the European Union. In this guide, we explain what importers and Amazon sellers must know about responsibility, what to include in your technical file, challenges, and more.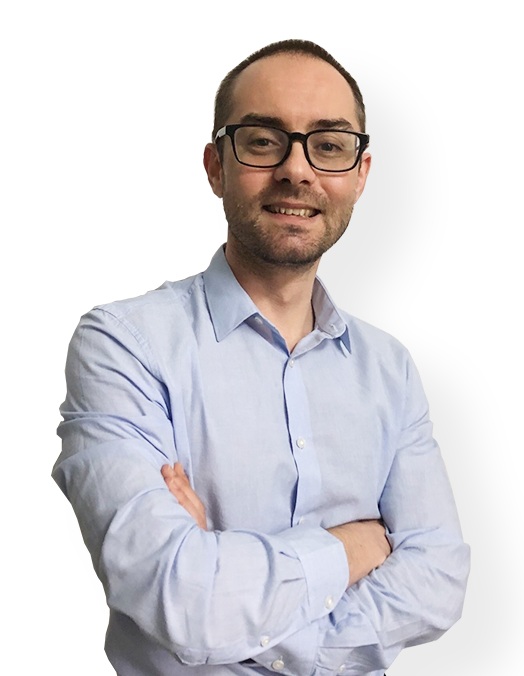 We Help Brands & Importers With Product Compliance (US & EU)
Book a free consultation call today with Ivan Malloci to learn how we can help you with:
Product Requirements Lists
Product Certification
Product & Packaging Labeling
Lab Testing
What is a technical file?
A technical file is a set of product and compliance-related documents. The required documents vary depending on the product and regulation. Here's a general overview:
Product design drawings
Product photos
Bill of materials
Source code
Label files
Packaging files
User manual copy
List of applicable directives/regulations/standards
Risk assessment
Most importers and manufacturers already have many of these documents as part of their product specifications, although not necessarily organized as a technical file.
Note that the technical file is not obtained or approved, but created by the importer or manufacturer.
Which products require a technical file?
A technical file is required for all products covered by one or more CE marking directives. In short, if CE marking is required for your product in the EU, then you'll need to create a technical file.
Here are a few examples of EU directives and products for which a technical file is required:
EU Directives Examples
Toy Safety Directive
Personal Protective Equipment Directive
Low Voltage Directive
EMC Directive
Radio Equipment Directive
Medical Devices Directive
Product Examples
Power banks
Android tablets
Toys
Laser devices
Quartz watches
Sunglasses
Snowboard goggles
Dishwashing gloves
Do I need one technical file for each product?
Yes, you normally need to create one technical file per product you place on the market. Mixing technical documents for more than one product wouldn't make any sense.
How do I create a technical file?
A technical file is created by the importer or manufacturer of a product. The technical file is not 'obtained' from a government agency or other outside party. Chances are that you most likely already have most documents required to create a technical file as its largely based on standard product documents.
How do I know which documents I need?
You can find a list of required documents and items on the official EU website for product directives and regulations. However, this requires that you know which directives and regulations (e.g. Low Voltage Directive) apply to your product.
Fortunately, you can use services such as ProductIP.com or CE-check.eu to confirm applicable regulations, and thereby the list of required technical file documents.
Do importers need to create a technical file?
The importer is normally responsible for ensuring compliance, including the creation of a technical file, when buying private label (buyer branded) products or custom designed products. The importer is considered as the 'legal manufacturer' in these scenarios.
As such, most businesses importing CE products must create technical files.
Can I get a technical file from my supplier?
In the rare case that you're buying factory designed products, with their brand, you may get away with using the supplier's technical file – in the extremely rare case that they actually got one. The truth is that most OEM and ODM manufacturers in Asia don't, simply because they aren't EU compliance experts.
Let's look into how this works when it comes to private label and custom-designed products:
Private Label (ODM) Products
Companies buying private label products (buyer brand and factory design) must obtain certain documents for their technical file from their supplier. This includes design drawings, bill of materials and the packaging layout.
However, most suppliers refuse to provide any of these, citing intellectual property concerns. They often state that all such documents are confidential and that's that.
The buyer is then left with the option to recreate all design drawings, bill of materials and other technical documents from scratch.
This is not necessarily an issue for more simple products, but imagine the complexity of doing so for a machine or electronic product.
Custom Designed (OEM) Products
A technical file can be assembled from the product specification documents, including the design drawings and BoM, created by the buyer. The technical file is, therefore, something you work on continuously throughout the product development and manufacturing process.
That said, don't expect any meaningful support from the supplier. Manufacturers in Asia are not EU compliance experts. You're on your own when it comes to creating the technical file and other required documents.
What can happen if I don't have a technical file?
Failing to provide a technical file can result in fines and a forced recall. That said, it's actually quite rare that national consumer product safety authorities in the EU request a technical file. What they primarily look at is the Declaration of Conformity (DoC) and test report.
There are two reasons for this:
It's too complex: It's easier to assess compliance based on a quick DoC and test report review, compared to making that same assessment on the technical file. Ultimately, they can also send your product for compliance testing. I imagine that few importers failing a DoC and test report check would have a technical file that holds up.
IP protection: Documents requested by government authorities can go into the public domain, meaning that the technical file becomes available to everyone. Few businesses want their product design drawings and BoM out there for the world to see. National consumer product safety authorities in the EU understands this.
Do I need a technical file to sell on Amazon?
Amazon's compliance team normally require the following documents when checking compliance:
Declaration of Conformity (DoC)
Test report
Product photos (CE mark)
Invoice
I am not aware of any case in which Amazon has requested a technical file. I assume this is also for the very same reason that most government authorities in the EU primarily check the DoC and test report.
After all, if an importer can't get the DoC and test report right, their chances of having a correct technical file are slim.