Product lab testing is in practice required when importing or manufacturing electronics, toys, sunglasses, and other products which require CE marking in the EU. In this guide, we cover everything from testing costs to identifying relevant standards for CE marked products.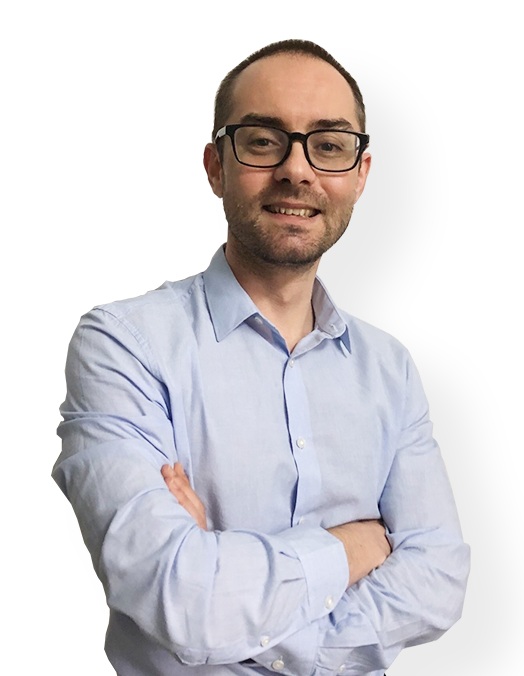 We Help Brands & Importers With Product Compliance (US & EU)
Book a free consultation call today with Ivan Malloci to learn how we can help you with:
Product Requirements Lists
Product Certification
Product & Packaging Labeling
Lab Testing
What is CE testing?
CE marking is mandatory for products covered by one or more CE marking directives. Here are a few examples:
RoHS Directive
Low Voltage Directive
EMC Directive
Toy Safety Directive
Personal Protective Equipment Directive
These directives provide general safety requirements applicable to the products. Importers and manufacturers must then identify the relevant harmonised standards for their products. Lab testing is then conducted to verify if the product is compliant with the relevant harmonised standards.
Examples
---
EN 71-1 – Mechanical and physical properties requirements for toys
EN 71-2 – Flammability requirements for toys
EN 13637 – Safety requirements and test methods for building hardware
EN 50065 – Signalling on low-voltage electrical installations
EN 50360 – Product standard for wireless communication devices
EN 55035 – Immunity requirements for multimedia equipment
---
CE testing essentially comes down to third-party lab testing for the sake of verifying compliance with applicable standards (e.g. EN 55035). That said, there is no such thing as a uniform 'CE test' or 'CE testing standard'.
Is lab testing mandatory for CE marked products?
The purpose of the CE mark is to demonstrate that the product conforms to certain safety requirements. Most directives that require CE marking don't explicitly mention third-party lab testing as a requirement. However, importers and manufacturers must still verify compliance through a conformity assessment procedure – which in practice requires lab testing.
---
Low Voltage Directive
When deemed appropriate with regard to the risks presented by electrical equipment, manufacturers shall, to protect the health and safety of consumers, carry out sample testing of electrical equipment made available on the market, investigate, and, if necessary, keep a register of complaints, of non-conforming electrical equipment and electrical equipment recalls, and shall keep distributors informed of any such monitoring.
Toy Safety Directive
When deemed appropriate with regard to the risks presented by a toy, manufacturers shall, to protect the health and safety of consumers, carry out sample testing of marketed toys, investigate, and, if necessary, keep a register of complaints, of non-conforming toys and toy recalls, and shall keep distributors informed of any such monitoring.
---
Test reports are also listed under the technical documentation requirements.
Keep in mind that very few importers and manufacturers have the required expertise and equipment to carry out their own lab tests. Hence, third-party lab testing is in practice often the only option.
How do I know which standards and tests apply to my product?
You can either identify the relevant harmonised standards yourself or ask a lab to provide an assessment. Labs often provide a list of standards that they deem applicable, as part of a lab test quotation.
How much does CE testing cost?
The cost depends on the number of applicable directives and, by extension, the number of applicable EN, IEC, and ISO standards. Lab testing costs are generally priced on a 'per test' basis.
While there is no standard 'CE testing cost', these cost examples can still give you a general idea of how much it can cost:
Power bank: USD 1500 to 3000
Electronic component (RoHS): USD 5 to 50
AC adapter: USD 1100 to 1500
Wooden toy: USD 800 to 1200
Sunglasses: USD 1100 to 1500
Is a lab test report sufficient when selling CE marked products?
No, a lab test report alone is not enough to demonstrate compliance. In addition to the test report, you must also issue a Declaration of Conformity and technical documentation. The latter normally includes the following:
Design drawings/Technical drawings
Bill of materials
Packaging file
List of applicable EN/IEC/ISO standards
User manual
Risk assessment
Note that test reports are often used as a support document to the technical file. The test reports serve as proof that your product is compliant with all applicable standards.
Why do I need lab testing if my product is already CE marked?
The CE mark alone is not sufficient to prove that a product is compliant with all relevant EU directives and standards. In fact, there are plenty of unsafe products manufactured outside the EU, carrying the CE mark, but failing to comply with the relevant safety standards.
Obviously, printing a CE mark doesn't magically make a product safe and compliant.
This is also why lab testing is necessary when importing both custom-designed (OEM) and factory-designed products (ODM) from China, and other countries.
Can I get a test report from my supplier?
It's possible, at least in theory, to use lab test reports held by the supplier. However, this is rarely a viable option for these reasons:
1. It's very rare that suppliers can provide CE test reports for their own factory-designed products. If they do, they normally only have valid test reports for a limited number of SKUs.
2. You cannot apply test reports from one product to another. As such, you cannot apply supplier test reports to a new OEM product that has previously not been produced.
3. Using existing supplier test reports is risky even if a valid test report exists for the exact same SKU. The reason is that the supplier may change components and materials from one production run to another.
4. Many supplier test reports held by manufacturers in China are issued by unknown lab testing companies. Such test reports can be impossible to verify.
In short, there are very few scenarios in which you can apply existing supplier test reports to both factories designed (ODM) products and custom-designed (OEM products). Still, many importers have a tendency to accept any test report provided by the supplier at face value.
How do I check if a CE test report is valid?
You can contact the issuing company (e.g. QIMA or Bureau Veritas) and request a test report verification. This is normally provided free of charge. Some testing companies also allow you to verify test reports directly on their website.
What can happen if I don't have a valid lab test report?
Market surveillance authorities mainly request two documents from importers when performing compliance checks:
Lab test reports
Declaration of Conformity (DoC)
Failing to provide a valid test report can result in a forced recall, meaning that you must stop selling your product immediately.
Also, note that not just any test report is accepted at face value. The company name, product SKU, list of standards, and other relevant information must all add up.
At what stage should we arrange lab testing?
Lab testing can either take place before mass production or after production – also called batch sample testing. Sometimes you may need to arrange to test for both pre-production and batch samples.
Pre-Production
It's often necessary to verify compliance with the applicable EN standards before you enter mass production. Without verifying compliance, you run the risk of mass-producing a product that is inherently non-compliant by design.
Pre-production testing, therefore, serves as a safety check before it's too late to correct technical compliance issues. For example, it's always necessary to verify electrical safety and mechanical design safety before mass production.
This only applies for as long as the pre-production samples are the exact same as the final mass-produced product.
Batch sample
Batch samples, unlike pre-production samples, represent the products you're actually placing on the market. As such, batch testing is often required for the sake of ensuring that the final product is compliant.
Further, there can be differences in terms of components, materials, and paints between prototypes and final products – which is why batch sample testing is needed.
How long does the testing process take?
The testing process time differs depending on the product type and applicable standards. However, in most cases, the testing procedure takes around 2 to 3 weeks from sample delivery.
Do we need lab test reports when selling CE marked products on Amazon?
Yes, Amazon is fairly strict when it comes to ensuring that CE marked products are not only marked as such – but also lab tested. Amazon tends to request both a lab test report and a Declaration of Conformity at the same time to verify compliance.