Amazon requires that all products are fully compliant with national product regulations. In the EU, this means that a wide range of products must be CE marked.
In this guide, we explain what you must know about Amazon CE marking requirements, compliance document checks, and common pitfalls.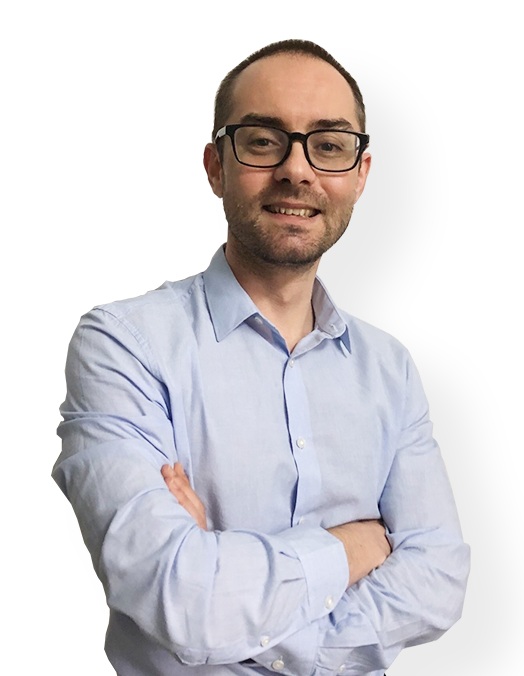 Do you need help with product compliance? (EU & US)
Request a free consultation call today with Ivan Malloci to learn how we can help you with:
Product Requirements Lists
Product Certification
Product & Packaging Labeling
Lab Testing
Is CE marking mandatory for Amazon sellers?
Amazon requires that all products sold by its third-party sellers comply with product safety standards and labeling requirements in each respective marketplace. As such, products that require CE marking in the European Union must therefore be CE marked in order to be sold on Amazon's European marketplaces.
Amazon does not require CE marking for products that are not covered by one of the "CE marking directives". Here are a few examples:
EMC Directive
Low Voltage Directive
RoHS Directive
Radio Equipment Directive
Toy Safety Directive
Personal Protective Equipment (PPE) Directive
Medical Devices Directive
Which products require CE marking?
As mentioned, products that fall within the scope of one or more "CE marking directives" must carry the CE mark. Here are a few examples.
Consumer electronics
Toys
Helmets
Sunglasses
Machines
Which Amazon marketplaces may require CE marking?
CE marking is mandatory in all EU countries. As such, CE marking is required when selling certain products on any of the European Amazon marketplaces:
www.amazon.de
www.amazon.it
www.amazon.fr
www.amazon.se
CE marking is, at least so far, required on Amazon.co.uk. That may change in the coming years.
Which CE documents does Amazon check?
CE compliance involves a lot more than printing a CE mark on a product. In short, you need to obtain or issue the following documents to support the CE mark:
Lab test reports
Declaration of Conformity
Technical file
User manual
These are also the documents that Amazon request and review to determine if your product is actually CE compliant. Below follows an example of a CE compliance document check from Amazon.
Amazon CE Compliance Check Example
Hello from Amazon Selling Partner Support,
Thank you for your interest in selling [PRODUCT]. We have reviewed the information you provided and determined that it does not meet our requirements. To allow us to continue processing your application, please address the following issues:
Invoice:
– We were not able to verify the supplier information listed on the invoice provided. Please provide an invoice with valid, verifiable supplier information.
Product Packaging Picture:
– The images provided do not meet the EU labelling guidelines, which state that address on the label must be that of an EU country. Please provide product images that meet this requirement.
– The images provided do not meet the labelling requirements, which state that any information added to the product packaging must be securely adhered and not easily removable. Please provide images that meet this requirement.
– The images provided do not meet the labelling requirements, which state that the label must contain a certification mark. Please provide images showing all sides of the product packaging including appropriate certification mark.
Please respond to this case and provide updated document(s) that remedy the issue(s) indicated above. You can respond to this case within the next 14 days or create a new application at a later time.
---
Lab Test Reports
Lab testing is necessary to verify if a product is compliant. Hence, it's common that Amazon requires test reports that demonstrate compliance with relevant standards.
Here are a few key points:
SKU: The product SKU must match. You cannot provide a test report for Product A as a lab test report for Product B.
Company Name: Ideally, the test report should be held in your company name. If not, it can be hard to prove that the test report is applicable to your specific product. That said, many sellers submit test reports held by their suppliers. Amazon may accept a supplier invoice to demonstrate a "connection, but not always.
Standards/Regulations: Products may be subject to more than one standard (e.g. EN 71-3). Hence, Amazon also wants to see that your test reports cover all mandatory standards for your product – not just one or two.
Testing Company: Not all testing companies have a solid reputation. Amazon could potentially reject a test report issued by an unverifiable company.
Declaration of Conformity (DoC)
The Declaration of Conformity is a self-issued document that generally includes the following information:
Product identification/SKU
Product features
Name and address of the manufacturer/importer
List of EN standards and/or EU directives
Location
Responsible individual
The mistake many Amazon sellers make is to submit a DoC which does not correspond to the test report. The SKU, company name, and listed regulations and testing standards must match the information in the test report.
Supplier Invoices
Amazon sometimes requests supplier invoices. My understanding is that they do this to establish whether you actually purchased products from the same supplier as listed in the DoC and test report – assuming you obtain these documents from your supplier in the first place.
This can be very problematic if the documents you obtain are issued in a different company name. This is often the case when you buy from trading companies.
The invoice shows the trading company name, while the compliance documents are issued by the manufacturer. This means that you cannot establish a link between the compliance documents and your product.
Label File Photocopies
Amazon wants to verify that your products are correctly labeled. Therefore, Amazon sometimes requires photocopies of the product and the packaging to verify that the product is actually CE marked.
Keep in mind that some directives and regulations also include more comprehensive labeling requirements (e.g. Toy Safety Directive Age Group Labeling).
What can happen if I sell non-CE marked products on Amazon?
As you can read for yourself in the example above, Amazon gives sellers 14 days to respond to a compliance document request. Failing to do so means that you cannot sell your product.