Amazon sometimes contacts sellers to request test reports, label photocopies, and product certificates, for the sake of verifying that the product is safe and fully compliant with the national regulations in the concerned marketplace. Such a review can be trigged when listing a new product, consumer complaints, or by Amazon's own internal compliance review team.
In this guide, you will learn why Amazon requests compliance documents from sellers, and what they normally expect. We also cover real-life case studies, to demonstrate how products are subject to different types of compliance document requests.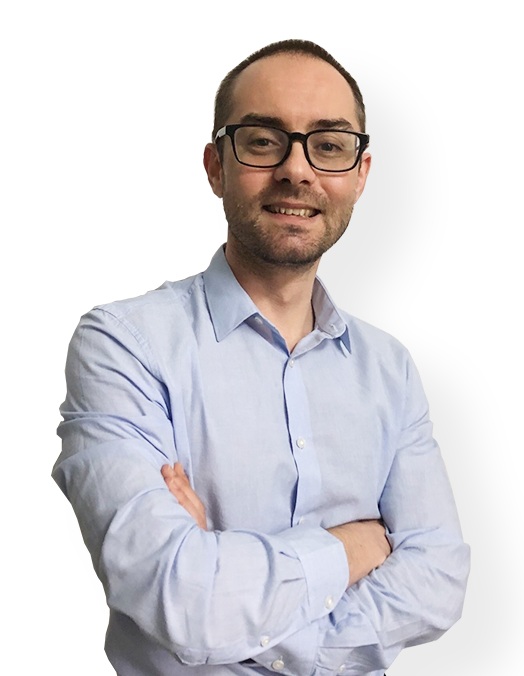 We Help Brands & Importers With Product Compliance (US & EU)
Book a free consultation call today with Ivan Malloci to learn how we can help you with:
Product Requirements Lists
Product Certification
Product & Packaging Labeling
Lab Testing
Why does Amazon request compliance documents from sellers?
Amazon wants to ensure that products sold by third party sellers are safe. However, there are different reasons for why Amazon can initiate a compliance document check targeting a certain product.
Case A: Listing a new product
Submitting documentation is mandatory when listing certain types of products. For example, when listing children's products in the United States you will likely need to submit the following:
Test report
Children's Product Certificate (CPC)
Label files
Consider yourself lucky if you are made aware of the documentation requirements at this stage, as there is hopefully still time to comply.
Case B: Routine check
Amazon can carry out routine compliance document checks months or even years after you initially listed a product. There is not always a clear reason for why Amazon may suddenly carry out a routine check.
It's important to note that Amazon can request compliance documents at any time – regardless of whether or not that was required at the time of listing.
It can be difficult to satisfy routine checks that come at a late stage, assuming compliance requirements come as news.
Case C: Safety issue reports
Amazon also initiate a compliance check in case safety issues have been reported by customers.
Case D: New category requirements
In 2023 we started receiving reports from Amazon sellers who faced CPSIA compliance requests aimed at backpacks. As it turned out, Amazon had decided that all backpacks were defined as suitable for children, and therefore covered by the CPSIA.
This did catch many sellers off guard as they could not provide test reports, CPCs or tracking labeling – all of which are required for demonstrating CPSIA compliance.
Case E: Product claims
Claiming that a product has certain characteristics can also trigger compliance checks. For example, sellers claiming that their fabric is anti-bacterial may need to provide evidence of this being the case – as required under the Federal Insecticide, Fungicide, and Rodenticide Act (FIFRA).
Likewise, claiming that a product relieve pain or offer some form of treatment can result in your product being seen as a medical device – which in turn requires supporting documentation.
What kind of documents does Amazon request?
Amazon requests the documents necessary to prove that the product is compliant. The specific documents requested depends on the regulations that apply to the product in question.
Lab test reports
Test reports are essentially protocols that demonstrate that a product has been tested according to a certain regulations or standard. The purpose of the test report is to serve as evidence that the product is safe.
Amazon generally requires compliance with the national regulations in the concerned market.
Certificates and Declarations
Additional documentation may also be required. Here are some examples:
US: Children's Product Certificate (CPC)
US: General Certificate of Conformity (GCC)
EU: Declaration of Conformity (DoC)
UK: Declaration of Conformity (DoC)
Label Photocopies
Amazon also tends to request label photocopies as evidence that the product is compliant with the applicable labeling requirements. Here are some examples:
US: Tracking label
US: Country of origin marking
EU: CE marking and traceability
EU: GPSD/GPSR label
Amazon Review
Amazon also takes a closer look at the submitted documents to assess the following:
1. Test report
Is it valid for the same product model/SKU?
Is it up to date?
Does it cover all applicable standards and regulations?
Is it held by the correct company?
2. Compliance documents
Does it reference the standards on the test report?
Is it valid for the same product model/SKU?
Is it up to date?
Is it held by the correct company?
3. Label files
Is it valid for the same product model/SKU?
Does it include all the required information?
Responding to Amazon compliance checks
The steps you need to take after the compliance review depends on whether your product is fully compliant or not. Here are some examples:
1. Lab testing
You need to arrange lab testing in the following scenarios:
You do not have a valid test report
The test report is rejected by Amazon
There are many companies that can arrange lab testing, such as QIMA and Intertek. However, the risk is that your product is inherently non-compliant and will not pass lab testing at all.
It is certainly not recommended to wait with lab testing until you receive a compliance request, as you should verify compliance before you start selling.
2. Create documents
Creating a CPC or DoC is normally fairly straight forward. However, these documents are issued on the basis of valid test reports.
3. Re-labelling
Failing a label check can be a real nightmare. If you have a batch of products in an Amazon warehouse you'll face the choice of having the products destroyed, or arranging re-labeling.
Doing so can be very expensive if you keep goods in the US or EU. In short, make sure your products are correctly labeled before you ship anything to Amazon.
Case Studies
Here are two real cases that demonstrates how Amazon conducts compliance checks, and what the sellers options were.
CPSIA Compliance Request (USA)
Amazon: Upon investigation, please be informed that your listing has been removed by our internal team due to product safety reasons where the team within Amazon that reviews existing ASINs for compliance with:
1) applicable laws for the marketplace where a product is sold.
2) Children's Product Certificate (CPC) for the ASINs you are applying to sell
3) Test reports from a CPSC-accepted testing laboratory confirming each product was tested to the requirements listed below:
Please be informed this item has been suppressed due to an ongoing safety investigation. In order to relist your product, contact the manufacturer or brand owner for applicable product safety testing and compliance documents.
---
Outcome: In this specific case, Amazon decided to classify the seller's product as a children's product, which in turn means that CPSIA is mandatory. In short, CPSIA compliance involves the following:
The seller did not have any of these documents, as they did not consider their product to be a children's product. That said, the only solution, in this case, was to arrange a lab test and issue the CPC.
REACH Compliance Request (EU)
Amazon: We are writing to let you know that the product(s) listed at the bottom of this message have been removed from sale on Amazon.co.uk.
Why is this happening?
As part of legal requirements and our ongoing efforts to provide the best possible customer experience, Amazon has implemented safety standards for all [PRODUCT NAME REMOVED] on the site and we do not have sufficient information regarding the affected ASINs to assess whether they meet these safety standards in compliance with REACH regulation. You can find more information on this program in the page below.
---
Outcome: Amazon submitted this document request asking the seller to submit information proving that the product is REACH compliant. REACH is an EU regulation restricting chemicals and heavy metals in consumer products. The only solution to this situation is to submit a REACH lab test report, issued by a third-party.
It is not clear what triggered this document request. It is also the first time we have been informed of Amazon requesting REACH test reports.
What is also interesting here is the fact that REACH applies to all consumer products sold in the EU. Hence, it implies that any product could be subject to a REACH compliance document request by Amazon.
FAQ
Can I challenge a compliance request from Amazon?
You cannot challenge an Amazon compliance check in the same way that you can challenge a parking ticket. Either your products are compliant, in which case this can be demonstrated using test reports and relevant files – or they are not.
Some sellers assume that things get better if they keep throwing random and invalid test reports and certificates at the Amazon compliance team – often provided by their suppliers.
This does not work. I have even heard of cases when the Amazon compliance team gets so fed up with uncooperative sellers that they request a written compliance letter from "the regulator".
I am yet to hear of any "regulator" that is willing to sign such a letter.
Can I get these documents from my supplier?
Many sellers often turn to their suppliers for help after receiving a product compliance request from Amazon – assuming that the "factory should know". What usually happens is that the supplier scrambles to dig up some outdated test report valid for a different product.
It's rare that a compliance request can be resolved by submitting test reports and other compliance documents provided by a supplier.
Can I get my product lab tested after I receive a document request?
Yes, and that is also what most sellers do after realizing their suppliers cannot provide the necessary documents. This might work, as long as your products are technically compliant – meaning that they can pass the test.
That being said, it may as well turn out that your product is non-compliant (e.g. containing excessive amounts of lead or phthalates) – and thereby a failed lab test is inevitable.
Further, Amazon also checks product and packaging labeling. If your product is not already correctly labeled by the time Amazon requests photocopies – your only option is to get the stock back from the warehouse and relabel each product. Keep in mind that this may not even be technically possible to do.
As such, you should never wait until Amazon requests compliance documents, but ensure that your products are tested, correctly labeled, and fully compliant before the goods are even shipped to the warehouse.
By the time they come knocking on your door (or email inbox), it might already be too late.
Can I list my product instead of submitting the documents?
The only way to start selling your products again is by submitting the requested documents. There is no way around it. Trying to relist the same products again is prohibited and can – as expressed by Amazon – result in your seller privileges being removed permanently.
Why do I need to comply when other companies are selling the same product?
It does not matter if other companies are selling products with a seemingly similar or identical design.
The internal components, design, and chemical content can vary – even if its the exact same factory that manufactured your product and those of your competitors.