A Risk and Safety Assessment can be described as a document that lists potential safety hazards, and how you as an importer or manufacturer will act in case any of these risks become reality. Creating a risk and safety assessment document is mandatory when importing and manufacturing a range of products in the European Union, and that is what we cover in this guide.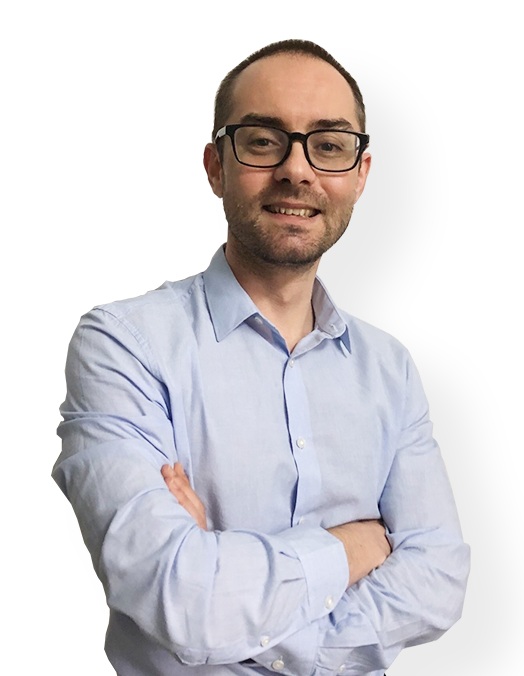 We Help Brands & Importers With Product Compliance (US & EU)
Book a free consultation call today with Ivan Malloci to learn how we can help you with:
Product Requirements Lists
Product Certification
Product & Packaging Labeling
Lab Testing
What is a risk assessment?
Under the EU consumer product legislative framework, a risk or safety assessment is a process that aims at identifying, evaluating, and minimizing risks and hazards that might be caused by products to the general public or the environment.
A risk assessment is usually part of the technical file and must be carried out according to the properties of the products, including:
Mechanical properties
Biological properties
Chemical properties
Thermal properties
Electrical properties
Ergonomic properties
The risk assessment is a key part of the general regulatory compliance assessment carried out by importers or manufacturers before introducing a product to the market, as a means to ensure the safety of the products for the public.
A risk assessment might also be implemented by the EU authorities as part of the process of market surveillance to identify any instances of non-compliant products and take action accordingly.
The risk assessment processes carried out by importers or manufacturers are different from the ones carried out by the EU authorities. In this article, we only cover the risk assessment performed by importers or manufacturers.
How do I perform a risk assessment for our product?
The European Commission has not specified a uniform risk assessment procedure. As such, principles or procedures depending on each individual piece of legislation according, and on the properties of the different products.
For example, the hazards posed by electronic massage chairs are very different from the ones caused by cosmetic products. A substandard massage chair might be the source of risks such as:
Electrical hazards due to possible short circuits
Flammability hazards due to flammable filling materials
Chemical hazards due to toxic leather paint
Ergonomic hazards due to poor design
On the other hand, the risk assessment for cosmetic products mainly involves consideration of chemical hazards, biological hazards, or choking hazards (to children).
Risk Assessment Process Example
A risk assessment might involve steps such as:
a. Identify the target users and analyze the user characteristics
b. Analyze the design, structure, materials, packaging, and other properties of the product
c. Identify hazards or harms to humans, animals, and the environment that might be caused by the products, such as mechanical, biological, chemical, or electrical hazards
d. Identify the applicable legislations, harmonized standards, national standards, or other legal requirements relevant for the products
e. Assess the likelihood of hazard or harm's occurrence
f. Management and reduction of the hazards
Importers and manufacturers can hire a third-party consulting company or an accreditation body to conduct a comprehensive risk assessment of their products if they do not have the necessary experience and equipment to complete the process in-house.
Is it mandatory to create a risk assessment document?
The risk assessment is part of the technical file, which is mandatory for many categories of products, such as toys and electronics.
The technical file, including the risk assessment, is a key part of the conformity assessment procedure and must be properly documented by manufacturers and importers.
CE Marking Directives and Regulations
CE marking directives and regulations requires importers and manufacturers to draft a technical file, which includes a risk or safety assessment. The methods to conduct the assessment might differ according to each "CE marking directive" or regulation. Below we quote some examples of requirements from relevant CE marking directives and regulations.
Directive/Regulation
Text
Toy Safety Directive
Article 18: Safety assessments

Manufacturers shall, before placing a toy on the market, carry out an analysis of the chemical, physical, mechanical, electrical, flammability, hygiene and radioactivity hazards that the toy may present, as well as an assessment of the potential exposure to such hazards.

Personal Protective Equipment Regulation
Annex II: Essential Health and Safety Requirements

4. The manufacturer shall carry out a risk assessment in order to identify the risks which apply to his PPE. He shall then design and manufacture it taking into account that assessment.

5. When designing and manufacturing the PPE, and when drafting the instructions, the manufacturer shall envisage not only the intended use of the PPE, but also the reasonably foreseeable uses. Where applicable, the health and safety of persons other than the user shall be ensured.

Radio Equipment Directive
Article 10.5: Obligations of manufacturers

When deemed appropriate with regard to the risks presented by radio equipment, manufacturers shall protect the health and safety of end-users, carry out sample testing of radio equipment made available on the market, investigate, and, if necessary, keep a register of complaints, of non-conforming radio equipment and radio equipment, recalls, and shall keep distributors informed of any such monitoring.

Electromagnetic Compatibility Directive
Entry (30)

The conformity assessment obligation should require the manufacturer to perform an electromagnetic compatibility assessment of apparatus, based on relevant phenomena, in order to determine whether or not it meets the essential requirements of this Directive.
General Product Safety Directive (GPSD)
This is written in Article 3 of the General Product Safety Directive (GPSD):
---
3. In circumstances other than those referred to in paragraph 2, the conformity of a product to the general safety requirement shall be assessed by taking into account the following elements in particular, where they exist:
(a) voluntary national standards transposing relevant European standards other than those referred to in paragraph 2;
(b) the standards drawn up in the Member State in which the product is marketed;
(c) Commission recommendations setting guidelines on product safety assessment;
(d) product safety codes of good practice in force in the sector concerned;
(e) the state of the art and technology;
(f) reasonable consumer expectations concerning safety.
---
The GPSD is applicable to all products sold in the European Union, including those that are not supposed to be CE marked. However, no specific details are provided in the GPSD on what to include in a risk assessment file.
What do I need to include in the risk assessment document?
In this section we outline the information that may need to be included in the risk assessment document.
1. Identify product characteristics and users
The risk assessment document should start by specifying product identity and target audience. The following information should be clarified at the beginning of the report:
Target audience (gender, age, profession)
Target markets (countries/regions of distribution)
Usage scenarios
Intended/foreseeable usage
Product name or item code/number
Bill of materials/substances
2. Identify applicable legislation and standards
After discerning product and user portfolios, importers or manufacturers summarize the applicable regulations and standards for their products, including but not limited to the following:
EU regulations and directives
National regulations
European Commission's product safety assessment guidelines
Recognized industry standards
3. Identify possible hazards
Importers or manufacturers should identify the potential product hazards taken into account product and user profiles, as well as requirements specified in the applicable EU harmonization legislation, national regulations, EN standards or other legal provisions.
This could include hazards due to small parts, long cords, electrical shock, and more.
4. Harm description
After identifying potential product hazards, importers or manufacturers should describe harms in detail in this section, including:
Typical injury scenarios
Consequences of the harms
Severity of the harms to users or environment
Probability of the harm occurrence
5. Risk level assessment
Importers or manufacturers should also define the risk level by its severity in classification such as critical risks/concerns, major risks/concerns, minor risks/concerns.
6. Risk control
Importers or manufacturers should take appropriate measures to reduce or eliminate the risks or hazards. Risk control measures may include:
Modify the product design or structure to a safer one
Change product accessories or spare parts
Replace the hazardous materials or substances
Change product or packaging label information
Update user instructions
Do I need to get the risk assessment document approved or audited?
It depends on the cases. If a product is covered by one or more of the CE marking directives that require the intervention of the notified body as part of the conformity assessment, then the risk assessment document might need to be reviewed and approved by the notified body.
If a product is only covered by the GPSD or other EU regulations or directives that do not specify the intervention of notified body or other third-party accreditation body, then the risk assessment documents of such product might not need to be approved or audited.
That being said, the lack of a review and approval mechanism doesn't mean that you can ignore the risk assessment requirement altogether. In case your product is subject to a recall, which can happen in case of safety issues, then the authorities may require that you submit your risk assessment file.
Risk Assessment Examples
Below are examples of risk assessment documents prepared by three different companies and government agencies.
| | | |
| --- | --- | --- |
| titlename | Product Name | Risk assessment examples |
| Safari | Children's toys | Link |
| Arc Management Systems | Machinery | Link |
| Finnish Safety and Chemicals Agency (Tukes) | Children's toys | Link |
Risk Assessment Templates
Below are templates of risk assessment documents for toys, cosmetics and machinery:
Risk assessment service providers
Companies or agencies that offer risk assessment services in accordance to the EU legislations include:
SGS
Intertek
ProductIP
TÜV SÜD