Planning to import or sell RFID products in the European Union? In this guide, we cover what importers, exporters, and manufacturers must know about the Radio Equipment Directive, RoHS, CE marking and more.
Mentioned products
RFID transportation cards
RFID locker/door cards
RFID tokens
RFID trackers
RFID transponders
RFID stickers
Radio Equipment Directive (RED)
The Radio Equipment Directive (RED) sets standards for all radio-enabled devices, covering Wi-Fi, Bluetooth, 3G, LTE, and 5G devices. RED is also applicable to certain types of RFID products.
Passive RFID products
The Radio Equipment Directive (RED) is not applicable to passive RFID products, which is defined as RFID products without a battery. As explained by Eurosmart in the linked article, this definition also includes RFID cards and tokens.
RED Test Reports
You will need to hire a third-party testing company to determine RED-compliance of the radio-enabled products you import.
Since your manufacturer will probably not be able to provide a RED test report, a reputable company like Bureau Veritas, Intertek, SGS or TUV is your best option.
RED Testing Costs
The price of RED-compliance testing ranges from a few hundred dollars for the simplest devices to several thousand for more complex products.
CE Mark
Once testing has established the RED-compliance of the RFID product, you must CE mark your product and create a Declaration of Conformity (DoC), user manual and technical file.
RoHS
Electronic products sold in the European Union must also comply with the RoHS Directive (Restriction of Hazardous Substances Directive), which limits the levels of the following substances, most of which are heavy metals:
Lead (Pb)
Mercury (Hg)
Cadmium (Cd)
Hexavalent chromium (Cr6+)
Polybrominated biphenyls (PBB)
Polybrominated diphenyl ether (PBDE)
Bis(2-Ethylhexyl) phthalate (DEHP)
Butyl benzyl phthalate (BBP)
Dibutyl phthalate (DBP)
Diisobutyl phthalate (DIBP)
Solder, paint, chips, metallic parts and other common components of electronic goods often contain these chemicals.
RoHS Components
Because materials used in electronics for extra-EU markets often contain unacceptably high levels of RoHS-restricted substances, you will need to specifically insist that your manufacturer make your RFID product only from RoHS-compliant components.
RoHS Lab Testing
Some manufacturers cannot provide existing RoHS test reports for their electronic components, in which case you will need to outsource testing to a third party company.
Although the per-component cost of RoHS testing can be as low as $10, you may find that you will need several components tested, depending on the design of your RFID products, such as RFID trackers or transponders.
Reputable companies that provide RoHS testing include the following:
QIMA
Bureau Veritas
SGS
Intertek
TUV
CE Mark
You will need to affix the CE mark to any product within the scope of RoHS.
RoHS Symbol
The RoHS symbol is not an official compliance mark, but manufacturers may optionally display it on the components, as this is common practice to help distinguish RoHS-compliant components from non-compliant ones.
Risks
Far from all electronic components are RoHS compliant. It's therefore important to instruct your supplier to only use RoHS compliant components when manufacturing your RFID products for the European Union market.
CE Marking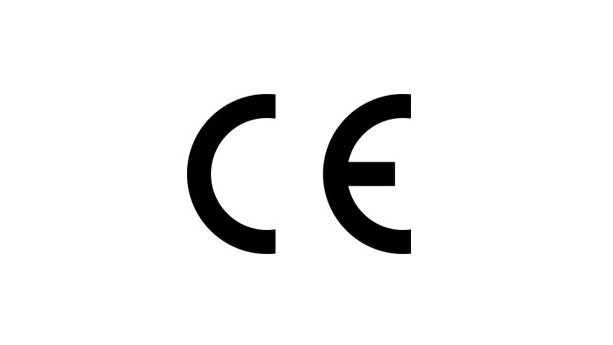 Before marketing your RFID products in the EU, you must verify that your products comply with all applicable "CE directives". As mentioned, this also depends on the type of RFID products (e.g. passive or active RFID products).
To affirm that you have done this, you may need to permanently mark the product, its packaging, and its user manual with the CE mark and draft a Declaration of Conformity (DoC), a user manual and technical file. Do not use a sticker or other removable mark.
CE label file
Be sure to create a vector graphic file of the CE label and share it with your supplier, we recommend to store it in .ai or .eps format just for the sake of compatibility.
The file(s) you provide to the supplier must articulate the design of the product, packaging artwork, and user manual. You must also specify the placement of the CE mark, including these details:
Dimensions
Position
Color
Print type
Product Traceability
Product traceability allows consumers to trace all processes of the product, from procurement of raw materials to production, consumption, and disposal to clarify "when and where the product was produced by whom." Traceability information should also be printed or engraved upon the product along with the CE mark, beneath is the example of traceability information:
SKU
Manufacturing date
Production facility
Country code
Example: SKU-DDCC-01-CN
CE Documentation
Three key pieces of documentation are necessary to show compliance with CE directives: the Declaration of Conformity (CoC), the user's manual, and the technical file.
Declaration of Conformity (DoC)
The Declaration of Conformity is a document issued by either the importer or the manufacturer. The DoC certifies that a product has been lab-tested by an accredited lab-testing company, declares that a product is safe and complies with all required standards before selling in the market.
A Declaration of Conformity should include the following information:
Produce identification/SKU (e.g. RFID Sticker Model CRA)
Product features
Name and address of the manufacturer/importer
List of EN standards or directives
Location
Responsible individual
User Manual
The third required signifier of compliance is the user manual for your RFID products, which should include an overview of all relevant parts of the product and their names along with instructions for the following:
1.Installation
2.Safety
3.Care and use
4. Recharging and/or refilling
Technical File
Lastly, you may need to issue a technical file for your RFID products, which contains relevant blueprints, materials, labels, packaging artwork, and any other detailed descriptions of the product and its packaging; basically, the information you provide for your product specification.
In addition to these descriptive elements, the technical file must contain all laboratory testing reports needed to verify compliance with the EN standards and directives listed in your DoC.
Key items in the technical file:
Bill of materials
Design drawings
Label files
Packaging files
List of applied standards and directives (e.g. RoHS)
Test reports
QC reports
Risk assessment
Test Report
A list of relevant test reports shall also be included in the technical file.
WEEE Symbol
The WEEE symbol indicates that electronics must be disposed of separately from other waste. The product itself, the packaging, and the user manual should display the symbol.
WEEE label file
Your supplier will need a vector graphic of the WEEE symbol, usually in a .ai or .eps file in order to print it on your product, packaging, and user manual.
REACH
The EU's Regulation, Evaluation, Authorisation, and Restriction of Chemicals (REACH) regulation limits the levels of chemicals, particularly heavy metals and other pollutants, in consumer products of any type for the EU market, including RFID products and their packaging. More specifically, REACH is applicable to all materials – including plastics that may be used to produce RFID cards, tokens, and similar products.
Here are some  restricted substances:
Lead
Cadmium
Mercury
Nickle
Phthalates
Substances of Very High Concern (SVHC)
The EU issues updates to the list of chemicals restricted by REACH, called SVHCs, annually. The third-party testing company you hire will refer to this list to determine which tests it needs to perform so that you will not need to order the tests individually.
Lab testing
To demonstrate the REACH-compliance of your product, you will need to contract with a third-party laboratory testing firm, such as SGS, Bureau Veritas, QIMA, or TUV.
Before you order the products, you must inform the manufacturer that the product will need to be REACH-compliant.
To avoid delays, the best strategy is to arrange for third-party testing in advance so that you can have the shipment tested as soon as it arrives in the EU.
Testing companies
You can order REACH compliance testing from any of these firms:
QIMA
Bureau Veritas
Intertek
SGS
TUV
The guide here lists additional testing companies.
Costs
REACH compliance testing typically costs $200 or more per material to be tested and becomes more expensive as the number of items, colors, and components increases.
Learn more
This guide provides additional details concerning REACH lab testing.
Risks
Manufacturers outside the European Union may use non-compliant plastics and other materials when producing RFID cards, tokens, and casing. It's therefore essential to instruct your supplier to only use REACH compliant materials.
Directive 94/62/EC: Packaging Regulations
Directive 94/62/EC addresses concerns over the safety and environmental impact of packaging. As an importer, you will be responsible for ensuring that your product is packaged in a way compliant with the rules summarized here.
Heavy Metals Restrictions
According to Directive 94/62/EC, packaging materials, printing inks, and dyes must contain no more than the allowed concentrations of heavy metals, notably lead, mercury, and cadmium. You will need to contract with a third-party testing firm such as Intertek, SGS, TUV, or QIMA to assess compliance of your packaging.
Additional Packaging Information
1. The design and material composition of the packaging should facilitate the collection, reuse, and recycling.
2. The packaging may also need to display appropriate compliance marks.
Amazon Europe Compliance Requirements
Amazon.com requires that all third-party sellers' products comply with all mandatory EU product directives, certification requirements, and labeling requirements as well as some standards that, according to statute, are voluntary.
To determine exactly what standards Amazon will be enforced for your RFID products, you will need to examine the requirements for the correct category on Amazon Seller Central.
How does Amazon check product compliance?
When you add a new listing on Amazon, you may need to provide lab test reports, certificates, product photos, and invoices. You may need to provide them again if Amazon decides to review your listing at some later time.
What can happen if we sell non-compliant RFID products on Amazon?
At its discretion, Amazon may delete your product listing. While they usually unlist SKUs on an individual basis, they may remove all of them or suspend your account if they see fit.