The EU Ecodesign Directive sets energy consumption requirements for a wide range of products, including lighting products, electronic displays, refrigerators, washing machines, dishwashers, windows, and insulation materials. In this article, we explain what this means for various products covered by the Ecodesign Directive.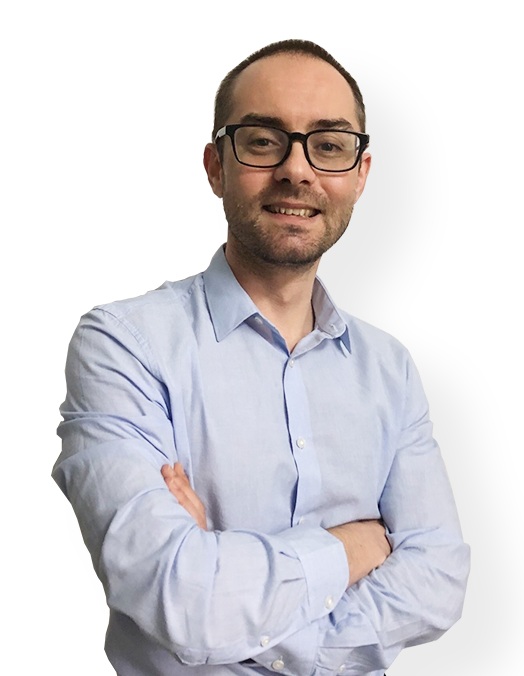 Do you need help with product compliance? (EU & US)
Request a free consultation call today with Ivan Malloci to learn how we can help you with:
Product Requirements Lists
Product Certification
Product & Packaging Labeling
Lab Testing
What is the Ecodesign Directive?
The Ecodesign Directive establishes a framework for energy efficiency (and other eco-design requirements) for electronics and other products. Note that the Ecodesign Directive is not only applicable to electronics, such as dishwashers and air conditioners but also windows and insulation materials.
Keypoints
Confirm which eco-designed-related EN standards apply to your product
CE marking is required for products within the scope of the Ecodesign Directive
You must also create a Declaration of Conformity and Technical File
Lighting Products
The Ecodesign Directive set fourths mandatory Ecodesign rules for almost all lamps sold in the EU, such as energy efficiency requirements, bulb lifetime and warm-up time, in order to bring electricity savings and reduce the emission of greenhouse gases.
The Ecodesign Directive also requires an energy label attached to products. Information like the supplier's name or trademark, the energy efficiency class, information on the weighted energy consumption in kWh per 1000 hour, should be displayed on the energy-saving label.
You can learn more about the requirements of labeling and its graphic designs for lighting products in this article.
EN Standards
EN 60598 2-22: Emergency luminaires
EN 60598 2-5: Floodlights luminaires
EN 12193: Light and lighting – Sports lighting
EN 12464-1: Lighting of workplaces
Examples
Chandelier
Table lamp
Floor lamp
Ceiling mounted fixture
Wall-mounted fixture
Electronic Displays
The Ecodesign Directive set up energy-saving requirements for the electronic displays that are primarily intended for household, office or commercial use, including televisions, monitors and signage displays.
Specific requirements were laid down for these products concerning the material, operation efficiency as well as energy labeling. However, note that mobile devices displays are out of the scope of the directive.
EN Standards
EN 61947-1: Electronic projection
EN 60384-18-2: Fixed capacitors for use in electronic equipment
EN 61747-1: Liquid crystal and solid-state display devices
EN 62595-2: LCD backlight unit
Examples
TVs
Electronic signage displays
Liquid crystal displays
Computer monitors
Professional displays
Broadcast displays
Security displays
Refrigerators
The Ecodesign Directive also regulates the consumption of refrigeration products, covering energy efficiency, functionality, information and repairability, and recyclability.
As usual, energy labels are also required for refrigerators. In this case, in addition to the importer information and the energy efficiency class, you shall also add the following information:
The annual electricity consumption in kWh
The net volume in liters
The climate class (3, 4 or 5)
The dry-bulb temperature (in °C)
The relative humidity (in %)
EN Standards
EN 60704-2-14: Household and similar electrical appliances
EN 153: Methods of measuring the energy consumption of electric mains operated household refrigerators
EN 732: Specifications for dedicated liquefied petroleum gas appliances
Examples
Refrigerated storage cabinets
Refrigerated blast cabinets
Refrigerated condensing units
Process chillers
Washing Machines and Dishwashers
Washing machines and dishwashers are subject to the Ecodesign Directive. And such products should adhere to the ecodesign and labeling standards required by the Ecodesign Directive.
Under this directive, washing machines and dishwashers should be designed to decrease the wastage of energy such as water, electricity and at the same time lower the harm to humans and the environment to the minimum level.
The energy labeling information should include the supplier's name or trademark, supplier's model identifier, energy efficiency class, and the following:
Drying efficiency class
Annual water consumption (AW C) in liters per year
Annual energy consumption (AEC ) in kWh per year
Rated capacity in standard place settings
Airborne acoustical noise emissions
EN Standards
EN 60335-2-7: Household and similar electrical appliances
EN 60456: Clothes washing machines for household use
EN 60335-2-58: Household and similar electrical appliances
EN 60436: Electric dishwashers for household use
EN 60335-2-5: Household and similar electrical appliances
Examples
Front-load washing machines
Top-load agitators
Top-load impellers
Built-in dishwashers
Freestanding dishwashers
Portable dishwashers
Air Conditioners and Comfort Fans
The Ecodesign Directive sets up designing requirements for air conditioners and comfort fans, in order to raise the energy efficiency of these products and reduce the harmful impacts of certain fluorinated greenhouse gases on the environment.
The Directive establishes the requirements of ecodesign in these perspectives: minimum energy efficiency, maximum power consumption in off-mode and standby mode, maximum sound power level and more.
The label should display basic information such as supplier name and energy efficiency class. Additionally, technical information about the product should be included as the following:
Text 'SEER' and 'SCOP' for cooling and heating
Design load in kW
The seasonal energy efficiency ratio
Annual energy consumption in kWh per year
Sound power levels for indoor and outdoor units
European map with a display of three indicative heating seasons and corresponding color squares
Rated capacity in standard place settings
Airborne acoustical noise emissions
EN Standards
EN 15879-1: Testing and rating of direct exchange ground-coupled heat pumps
EN 14825: Air conditioners, liquid chilling packages, and heat pumps, with electrically driven compressors, for space heating and cooling
Examples
Central air conditioners
Mini-split air conditioners
Window units
Portable units
Hybrid air conditioner
Geothermal heating and cooling
Electrical Motors
The Ecodesign Directive sets up mandatory rules on electric motors for all importers that want to sell their products in the EU. Under the current regulation, motors must reach the IE3 efficiency level, or meet the IE2 and be equipped with a variable speed drive, an electric device that adjusts the speed of the motor.
All motors with the following products specifications are subject to the Ecodesign Directive:
2 to 6 poles
rated output between 0.75kW and 1000kW
rated voltage up to 1000V
EN Standards
EN 60034-30-1: Rotating electrical machines
EN 60038: Electric power systems
EN 12101-3: Smoke and heat control systems
Examples
Brushless motors
Brushed motors
Linear motors
Servo motors
Welding Equipment
When it comes to welding equipment, the Ecodesign Directive 200/125/EC is mainly concerned about the energy consumption in the use phase, including when the products are in 'idle' mode; and resource efficiency issues concerning the equipment and the consumables used in welding processes.
EN Standards
EN 60974: Arc welding equipment
EN ISO 5172: Gas welding equipment
Examples
Welding guns
TIG welders
MIG welders
Multi-process welders
Windows
The Ecodesign Directive introduced specific requirements concerning the design of the window products, i.e facade windows, roof windows. Such products should meet certain criteria such as energy performance or efficiency, the presence (or absence) of certain substances, and emission values, in order to enhance its energy-saving performance.
The label information for window products should contain the condition for heating and cooling performance, and the energy characteristics of the window.
EN Standards
EN 12608: Unplasticized polyvinyl chloride PVC-U profiles for the fabrication of windows and doors
EN 14351–1: Windows and doors. Product standard, performance characteristics
Examples
Roof windows
Facade windows
Insulation Materials
Since the extension of the Directive's scope to "other energy-related products", also "products which do not necessarily use energy but have an impact on energy and can, therefore, contribute to saving energy", such as insulation materials, are covered by the Directive although. The general requirements are similar to the one for windows, which we addressed in the previous section.
EN Standards
EN 13472: Thermal insulating products for building equipment and industrial installations
EN 13468-1: Plastics. Determination of the total luminous transmittance of transparent materials
EN 13467: Thermal insulating products for building equipment and industrial installations
EN 825: Thermal insulating products for building applications
Examples
Fiberglass
Mineral wool
Cellulose
Natural fibers
Additional Resources
1. Ecodesign and Energy Labeling Directives
2. Ecodesign and Energy Labeling for requirements for dishwashers
3. Ecodesign and Energy Labeling for requirements for air conditioners and comfort fans
4. Ecodesign and Energy Labeling for requirements for freezers