Lithium batteries imported to and manufactured in the European Union are subject to various standards and regulations. There are also lab testing and labelling requirements to take into consideration.
In this guide, we explain what you must know about the Battery Directive, GPSD, EN 60086, EN 62133, EN 61960, and other requirements.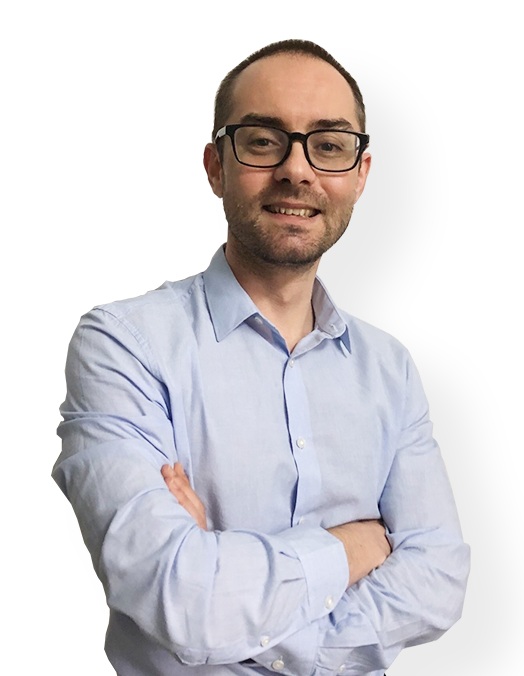 Do you need help with product compliance? (EU & US)
Request a free consultation call today with Ivan Malloci to learn how we can help you with:
Product Requirements Lists
Product Certification
Product & Packaging Labeling
Lab Testing
Battery Directive
The Battery Directive covers lithium batteries and other types of batteries manufactured, imported, and sold in the EU market. Similar to the RoHS Directive, it sets limits for the amount of certain heavy metals. It also covers labelling requirements.
Requirements
The Battery Directive covers restricted substances, as well as requirements regarding labelling and registration.
Restricted substances
Here we list the substances that are restricted under the Battery Directive:
a. Lead (less than 0.0004 % by weight) – only labelling requirements apply
b. Mercury (less than 0.0005 % by weight) – it is forbidden to place in the market products that contain substances above the limit
c. Cadmium (less than 0.002 % by weight) – it is forbidden to place in the market products that contain substances above the limit
Labelling requirements
The Battery Directive requires importers and manufacturers to ensure that their batteries and accumulators carry a label that provides the following information:
a. Separate collection symbol – batteries must carry this symbol, and should not be discarded with regular waste.
b. Substance symbol – batteries that contain restricted substances above the limit should bear the chemical symbol of the substance, e.g. "Pb" for lead, "Hg" for mercury, and "Cd" for cadmium
Note: For mercury and cadmium, this only applies to products that are exempt from substance restrictions.
c. Battery capacity – batteries must state the battery's capacity in V, mAh, or Ah.
Registration requirements
To register their batteries with the authorities of their market destination, importers and manufacturers are required to provide certain information:
a. Company and brand name and address
b. Contact details (phone number and email address) and contact person
c. Battery type (e.g.automotive, industrial, portable)
d. Evidence of importer's or manufacturer's compliance with relevant requirements (e.g., test report)
e. Application date for registration
f. Importer's or manufacturer's national identification code, including EU or national tax number
g. A statement declaring that the provided information is factual
Different EU member states may have differences regarding registration requirements and the handling fee or registration fee, so contacting the relevant destination market for details is highly suggested.
Risks
Some batteries are not produced specifically for the EU market and may therefore contain substances above the levels. It's therefore important to request test reports and not assume that all batteries – especially those made outside the EU – are compliant with the Battery Directive by default.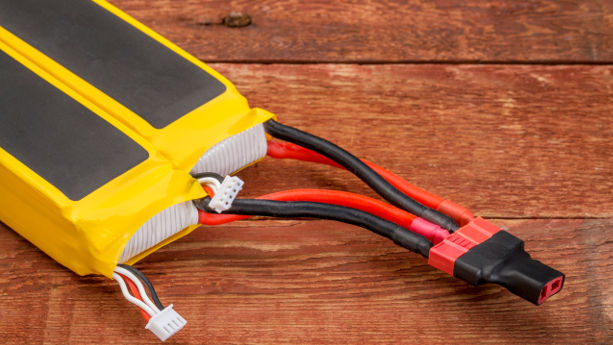 General Product Safety Directive (GPSD)
The General Product Safety Directive (GPSD) requires importers and manufacturers to ensure that their products, including batteries, are safe to use before placing them on the European market.
EN standards are developed by established European Standards Organisations and might be harmonised into regulations or directives such as the GPSD. You may use other national or international standards if no harmonised standards exist for a particular product.
Product scope
The GPSD covers a wide range of product categories, including electronics, which may include batteries, such as the following:
Button batteries
Coin batteries
Lithium-ion batteries
Requirements
The GPSD requires distributors, importers, and manufacturers to provide documentation and labelling such as the following to facilitate product tracking and mitigate risk:
EN Standards
EN standards are widely used to improve the product's safety and performance. They provide specific test methods and procedures to help importers and manufacturers to reach these goals.
For lithium batteries, EN standards might provide typical specifications and technical solutions that can be served as a reference point at the product design stage. Following EN standards is generally not mandatory but highly recommended.
Examples
a. EN 60086-4 – Safety of lithium batteries
b. EN 62133 – Safety requirements for portable sealed secondary cells
c. EN 61960 – Specifies performance tests, designations, markings, dimensions and other requirements for lithium battery products
You can find additional EN standards that might apply to your product on CENELEC's website.
Risks
Far from all lithium batteries are designed for compliance with EN 60086-4, and other EN standards. As mentioned, our recommendation is that you or your manufacturer procure brand-name batteries from Samsung, TDK or other recognized brands.
Such brands can provide pre-existing lab test reports, meaning that you don't need to spend money on third-party safety testing. Buying OEM batteries can be cheaper on a unit-cost basis, but when factoring in testing costs, that's rarely the case.
Lithium battery lab testing
Third-party lab testing is necessary unless your supplier can provide existing and verifiable lab test reports. The purpose is to;
a. Verify battery safety (i.e., compliance with applicable EN standards)
b. Verify substance content (i.e., compliance with the Battery Directive)
Lab testing services corresponding with EU lithium battery requirements are provided by several companies. This includes QIMA, TUV Rheinland, SGS, and Intertek.
WEEE Directive
The Waste Electrical and Electronic Equipment (WEEE) Directive requires importers and manufacturers to affix the WEEE label to their electric and electronic products, and register their companies with relevant EU authorities.
Product scope
The WEEE covers batteries and many types of EEE, such as the following (some of which may be powered by batteries):
Electrical toys
Monitoring and control instruments
Medical equipment
Lighting equipment
Lamps
Temperature exchange equipment
Video displays
Requirements
It is crucial to abide by labelling and registration requirements to facilitate better the efficient collection and recycling of electrical and electronic waste.
Labelling requirements
The EU mandates that most electric and electronic equipment bear the WEEE label, indicating that the product should be collected separately and sent to recycling facilities.
The WEEE label should be a symbol of a crossed-out wheeled bin, with a bar underneath it if the product was placed on the market after 2005.
It should be placed on the product or, if the product is too small, on the packaging or the user instructions.
Registration requirements
The WEEE Directive requires importers and manufacturers to provide the following information upon registration:
a. Producer's or authorised representative's name and address
b. Producer's national identification (plus EU / national tax number)
c. Category, type, and brand of EEE
d. Information on how the producer fulfils its responsibilities to individual or collective schemes
e. Selling technique (e.g. distance selling)
f. Statement that the provided information is factual
REACH
The Registration, Evaluation, Authorisation and Restriction of Chemicals (REACH) lists chemicals, heavy metals, and substances that it bans or restricts to certain migration limits.
Product scope
EU's REACH regulation covers consumer products, including electronics and batteries. Such products may contain heavy metals such as lead, which is regulated by REACH.
Substance restrictions
REACH's Annex XVII lists numerous restricted substances as they are considered to be harmful to health and the environment. Depending on factors such as age group or product category, some substances may be limited while others may be banned.
Lithium batteries may include substances such as the following:
a. Lead and its compounds – 0.05% by weight
b. Nickel and its compounds – < 0.2 μg/cm2/week
Substances of Very High Concern (SVHC) under REACH are defined by the European Chemicals Agency (ECHA) as substances that may result in permanent negative harm to the environment and human health.
Any substance listed in the SVHC Candidate List is regulated under REACH, but not outright banned. Importers and manufacturers are required to notify ECHA by registering their product to the SCIP database, as well as inform consumers if requested if their product contains a concentration of an SVHC that is more than 0.1% weight by weight (w/w) of the product.
SVHCs that may be found in lithium batteries include the following:
Products containing lithium batteries: CE Marking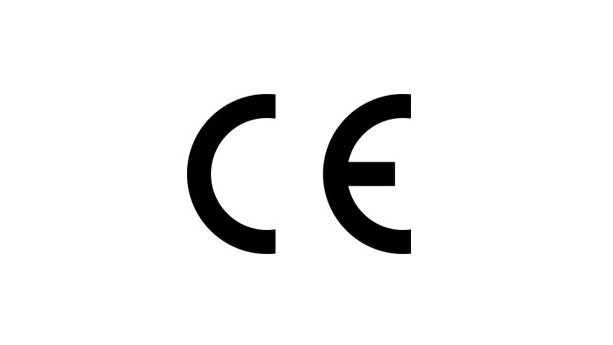 Stand-alone lithium batteries or cells may not require CE marking. However, products that contain lithium batteries might be covered by one or more CE directives such as the EMC Directive, the RoHS Directive, or the Radio Equipment Directive.
In such cases, importers and manufacturers must comply with the relevant CE directives and CE mark the products.
CE label file
Importers shouldn't expect their suppliers to provide the CE label file. Instead, importers must provide CE label file in .ai or .eps file, then instruct suppliers with the following information:
Dimensions
Position
Colour
Print type
Product Traceability
Importers or manufacturers are also responsible to affix a permanent traceability label on the product and its packaging. The label should at least include the following information:
Product type
Batch or serial number
Company name and address
Contact details
Documentation
You need more than a CE mark on your product for compliance. Importers and manufacturers must also comply with additional documentation requirements. Below you find an overview.
Declaration of Conformity (DoC)
The Declaration of Conformity is a primary document that is often requested by other authorities, retailers or marketplaces. The importer or manufacturer should issue the DoC with the following information:
Produce description
Product features
Name and address of the manufacturer or importer
List of EN standards or directives
Location
Responsible individual contact
User Instructions
Importers and manufacturers might need to provide user instructions for their lithium battery-powered product, with information such as:
1. Instructions on how to install the product
2. An overview of the relevant parts and part names of the product
3. Safety instructions
4. Instructions on how to use the product
5. Instructions on how to recharge and/or refill the product and
6. Instructions on how to dispose of the product in an environmentally friendly manner
Technical File
The technical file is somewhat similar to the product specification which includes product design, material, packaging, and labelling information. Importers shall at least include the following information:
Bill of materials
Design drawings
Label files
Packaging files
List of applied standards and directives (e.g. EMC Directive)
Test reports
QC reports
Risk assessment
Test Reports
All relevant test reports must be attached to the documents according to the applicable standards or regulations stated.
Other Information
In this section, we provide some additional requirements for lithium batteries.
Amazon Requirements
Amazon has a strict policy on lithium battery products. Before you list your products on Amazon, you must ensure compliance and submit relevant test reports and other relevant documents to get approval.
Safety Data Sheet (SDS)
Amazon generally requires importers and manufacturers to submit an SDS for lithium batteries. The SDS should include information such as:
Product description
Product usage
Potential hazards and safety instruction
Disposal instruction
Storage instruction
Additional information
Amazon might also require additional information such as:
a. UN 38.3 Battery test summary
b. Battery composition (e.g. lithium-ion)
c. Energy content in watt-hours (Wh) – Note that Lithium ion batteries with more than 301 Wh are not accepted by Amazon in the EU, and many other markets
UN 38.3
UN 38.3 is published by the United Nations' Manual of Tests and Criteria Part III. It provides requirements that cover lithium-ion batteries and lithium-metal batteries, which are classified into the following four standards:
UN 3090: Lithium metal batteries
UN 3480: Lithium-ion batteries
UN 3091: Lithium metal batteries contained, or packed with equipment
UN 3481: Lithium-ion batteries contained, or packed with equipment
The International Air Transport Association (IATA) has published a Lithium Battery Guidance Document, which notes that compliance with the requirements in UN 38.3 is mandatory to safely transport lithium batteries by air.
Requirements
Importers and manufacturers are required to abide by requirements such as the following:
a. Testing to ensure safety and quality, using tests that measure shock and forced discharge
b. Provision of a test summary (including items such as name and contact details, list of conducted tests, and battery description)
c. Shipper's Declaration
d. Blister packaging of batteries
e. Proper labelling (e.g. "Cargo Aircraft Only" label, lithium battery mark label)
f. Provision of UN and Proper Shipping Name and UN number
Agreement concerning the International Carriage of Dangerous Goods by Road (ADR)
The ADR is the European Agreement concerning the international carriage of dangerous goods by road. Lithium batteries contained or packed with equipment are classified as dangerous goods in class 9.
The ADR requires lithium batteries covered by UN standards 3480, 3481, 3090, and 3091 to meet requirements in UN 38.3, such as those mentioned in the section above.
As such, you must attach a designated warning label 9A on the lithium-ion batteries, and comply with ADR packaging requirements before transporting the products to the EU. ADR's packaging requirements include examples such as the following:
a. Batteries should be secured within the outer packaging to prevent movement
b. Individually pack batteries or cells into a non-combustible protective layer
c. The outer packaging should carry one cell or battery if its net mass exceeds 30 kg