The Restriction of Hazardous Substances (RoHS) Directive is applicable to essentially all electronic products sold in the European Union. In this article, we list electronic toys, speakers, earphones and other products that fall within the scope of RoHS.
What is RoHS
RoHS restricts heavy metals, such as lead and cadmium, in all electronic products sold in the European Union. Ensuring RoHS compliance requires that all electronic components, PCBs and solders are RoHS compliant.
Important information
RoHS compliant components are available worldwide, but compliance should not be taken for granted
RoHS compliance can be verified through third-party lab testing
CE marking is normally required for 'RoHS products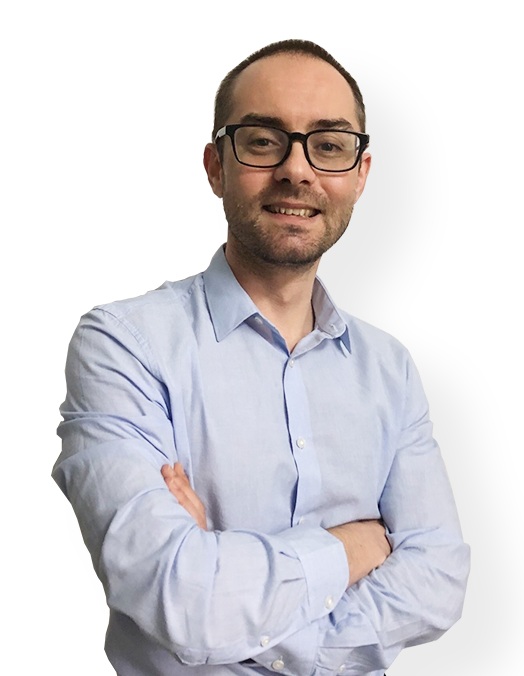 Do you need help with product compliance? (EU & US)
Request a free consultation call today with Ivan Malloci to learn how we can help you with:
Product Requirements Lists
Product Certification
Product & Packaging Labeling
Lab Testing
Electronic Toys
Electronic toys are under the scope of the RoHS Directive, as such, need to be RoHS compliant before being placed in the EU market. Further, RoHS also applies to cables, chargers, and electronic spare parts that come with the product.
RoHS restricted substances such as lead, mercury, and cadmium can be found in electronic toy parts such as wiring, components, circuit boards, and displays. However, RoHS generally does not apply to batteries as they are already covered under the EU battery directive.
Examples
Electronic toy robots
Electronic toy remote cars
Electronic learning toys
Electronic action figures
Toy walkie talkies
Speakers
RoHS covers all types of speakers including car speakers, Bluetooth speakers, wireless speakers, and computer speakers. Each component must comply with substance limitations to be considered RoHS compliant.
For instance, the RoHS restricted substance Polybrominated biphenyls (PBB) is commonly used in primers for coating. As such, speakers might contain a certain level of PBB, and importers shall ensure it does not exceed the limit restricted by RoHS.
Examples
Wireless speakers
Computer speakers
In-wall speakers
Soundbars
Earphones
The RoHS Directive covers earphones products, from Bluetooth earphones to bone conduction earphones, in order to reduce dangerous substances to users and the environment.
Restricted heavy metals such as lead and mercury can be used during the earphones manufacturing process, especially for components such as the input plug, controller, coil, magnet, and wires.
In addition, another RoHS restricted substance, phthalates, are widely used as solvents for plastics. Therefore, you shall ensure the plastic parts of earphones are also RoHS compliant.
Examples
Bluetooth earphones
Earphones with microphone
In-ear earphones
Rear-mounted earphones
Bone-conduction earphones
Printed Circuit Boards (PCBs)
Printed circuit boards have a wide range of applications such as scanning equipment, monitors, medical instruments, and navigation equipment. Being electronics components, they shall also comply with RoHS.
Restricted substances such as lead and cadmium are widely used for PCBs material and surface finishes. Importers shall instruct their manufacturers to only use RoHS compliant circuit boards to manufacture electronic devices. Otherwise, the products are not considered to be RoHS compliant.
Examples
Single-sided or double-sided PCBs
Rigid or flexible PCBs
Multilayer PCBs
Lighting Products
Electrical lighting equipment is regulated by RoHS on the use of hazardous substances. In many types of lighting products, it is easy to find restricted substances (e.g heavy metals) used in the parts of the coating, solder, and circuit board.
RoHS is applicable to every single component contained in the lighting products, including the light bulb, material, coating, and even the packaging. Lighting products with Wi-fi or Bluetooth features shall also comply with the Radio Equipment Directive (RED).
Examples
Light-emitting diode (LED) lighting
Outdoor solar lighting
Decorative lighting
Wifi-enable lighting
Bluetooth-enable lighting
Fluorescent lamp
Quartz Watches and Smart Watches
RoHS compliance is mandatory for any electronic component found in wristwatches, such as Quartz movements, induction chargers, heart-rate sensors, chips, and touchscreens (if any). Note that the battery of smartwatches is excluded from RoHS.
Examples
Smartwatches
Moving coil wristwatches
Fixed coil wristwatches
Tuning fork watches
Quartz watches
Digital watches
Kitchen Appliances
RoHS applies to all electrical and electronic kitchen appliances including blenders, refrigerators, toasters, and steamers. Any electronic kitchen appliances' components need to be RoHS compliant before placed in the EU market.
Heavy metals such as lead and nickel are used in the manufacturing process, and they can be found in metallic parts. Therefore, you shall ensure the restricted substances are present in an acceptable range. Further, RoHS also covers associated sub-assemblies such as cables and replacement parts.
Examples
Blenders
Refrigerators
Ovens
Toasters
Electric steamers
Phones & Tablet Computers
Phones and tablets products must be RoHS compliant in order to reduce harms from long term exposure, and for ecological reasons as well. Hazardous substances can be found in other components on phones and tablets.
For instance, RoHS restricted substances (e.g heavy metals and phthalates) are commonly used in integrated circuit chips and plastic or metallic covers. As such, both phones and tablets contain a certain level of hazardous substances and it must be RoHS compliant before placing in the EU market.
Examples
Smartphones
Conventional phones
Feature phones
Slide phones
Android tablets
Microsoft tablets
Electric Motors
Compared to other consumer products, electric motors have less potential impacts on human health due to indirect contact. However, RoHS aims to reduce the harm and impact on both humans and the environment.
Therefore, electric motors must be also RoHS compliant, and shall not contain exceed RoHS restricted substances (e.g lead and mercury) for environmentally-safe recycling purposes.
Examples
AC brushless motors
DC brushed motors
Servo motors
Stepper motors
Linear motors
Reluctance motors
Universal motors
Additional Resources
2. List of RoHS Lab Testing Companies