Eurofins is a world-renowned testing and certification company that provides high-quality services to companies all over the world. Founded in 1987, the company is headquartered in Luxembourg and has offices and labs in more than 70 countries and markets, including the EU, the US, and China.
This guide explores how Eurofins came to be, and which countries and markets it provides services for. In addition, we cover the various testing and certification services offered by the company and its accreditations.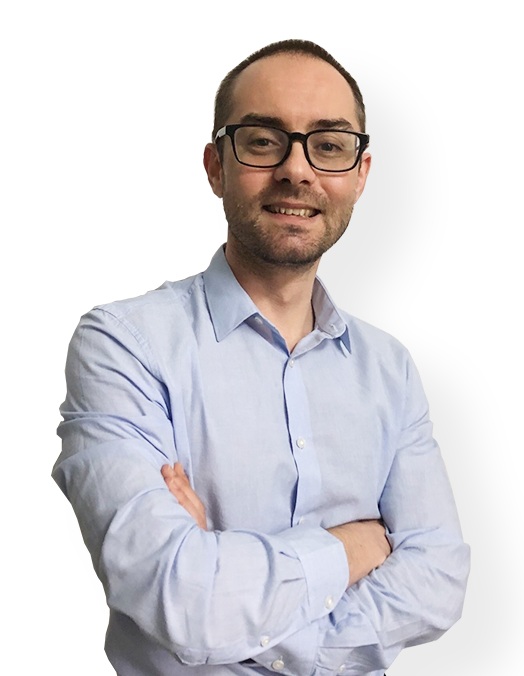 Do you need help with product compliance? (EU & US)
Request a free consultation call today with Ivan Malloci to learn how we can help you with:
Product Requirements Lists
Product Certification
Product & Packaging Labeling
Lab Testing
Company History
During its first decade following its establishment in 1987, Eurofins Scientific marketed its SNIF-NMR technology to monitor the alcohol content in wine by using Nuclear Magnetic Resonance to detect the presence of sugar in the wine-making process. Eurofins then expanded this service to cover a broader range of food and beverage products.
Over the next ten years, the company broadened its technology portfolio in the food and environment sector. It was listed on the Paris Stock Exchange in 1997 and the Frankfurt Deutsche Börse in 2000.
In 2005, Eurofins was the first lab to offer bird flu virus (H5N1) testing for food products. By 2008, it had more than 150 labs in 29 countries, including acquired labs such as TestAmerica Laboratories, and Viracor-IBT Laboratories.
During its third decade, Eurofins continued to grow organically, expanding its focus to North America. In 2016, its revenues exceeded 2 billion Euro. In recent years, the company focused on improving the infrastructure for its testing services, for a wide range of products.
Today, Eurofins operates 900 labs with 58,000 staff in 54 countries, has an international network of over 1,000 independent companies, and performs 450 million tests yearly.
HQ: Eurofins GSC LUX, Val Fleuri 23, 1526 Luxembourg
Countries and markets
Eurofins provides services like testing and certification for companies in markets like the US, Canada, the United Kingdom, the European Union, and Australia.
The following sections introduce several services that Eurofins offers for the abovementioned markets.
The United States and Canada
Eurofins offers testing and certification services to ensure that products are in compliance with the requirements of US regulations like the CPSIA, FDA 21 CFR, or FCC Part 15.
The company is accredited by A2LA, FCC, and the CPSC in the US. The Standards Council of Canada also accredited Eurofins to test and certify products.
Standards
Eurofins provides product safety testing services for the US market against standards like:
ASME standards
ASTM standards
UL standards
NFPA standards
For example, the company conducts several types of ASTM-related tests, such as:
Flammability testing
Toy product safety testing
Distribution testing
Specialty and investigative testing
Also, the Standards Council of Canada has accredited Eurofins to carry out testing against the following standards:
a. NFPA 790 – Standard for Competency of Third-Party Field Evaluation Bodies
b. NFPA 791 – Recommended Practice and Procedures for Unlabeled Electrical Equipment Evaluation
CPSIA
In 2008, the CPSC enacted the CPSIA to provide regulations for how children's toys should be safely manufactured so they don't pose any danger to children.
As such, Eurofins offers to test the safety of children's products in their CPSC-accepted labs so that said products can be sold in the US. They also offer the following services related to CPSIA:
Risk assessment
Labeling review
Fault analysis
FDA 21 CFR
The Food and Drug Administration (FDA) is the regulatory body for mostly food-related and medical devices manufactured, imported, and sold in the US. In 2021, the FDA granted Eurofins' test lab with an Accreditation Scheme for Conformity Assessment (ASCA) recognition for Premarket Testing of Medical Devices.
Eurofins also provides FDA-related testing services such as chromatographic analysis and chemistry analysis to check products for:
Pesticides
Indole
Veterinary drug pesticides
Melamine and cyanuric acid
Histamines
FCC Part 15
Importers and manufacturers might need to have their radiofrequency products tested because FCC Part 15 requires that such equipment should neither emit electromagnetic interference beyond a certain threshold nor harm members of the public.
As a Telecommunications Certification Body (TCB), Eurofins provides testing and evaluation services to importing and manufacturers intending to sell radiofrequency products in the US.
OSH Act
Eurofins is a Nationally Recognized Testing Laboratory (NRTL) by the Occupational Safety and Health Assessment (OSHA).
As such, qualified experts at Eurofins provide companies with services that include:
Certification for OSHAS 18001 (standard for occupational health and safety)
Certification for ISO 45001 (standard for occupational health and safety)
Chemical health risk assessment (CHRA)
Local exhaust ventilation monitoring
Canada Electrical Testing
Eurofins can provide testing, and inspection services to importers and manufacturers planning to sell their electrical products in Canada. This includes:
Product safety testing
Energy efficiency testing
Measurement approval of electricity meters
US locations
Eurofins is located all across the United States. We list five states below where one can find them:
California
Texas
Florida
Washington
Colorado
Canadian locations
While Canada's Eurofins headquarters is in Alberta, its other offices and labs can be found in places such as
Toronto
Ottawa
Montreal
Quebec City
United Kingdom
Eurofins provides testing and certification services against several regulations that require the UKCA mark. It also provides testing services according to various British standards.
Standards
As mentioned above, the company offers testing services against British standards. Here are some examples:
a. BS 5852 – Methods of test for assessment of the ignitability of upholstered seating by smoldering and flaming ignition sources
b. BS 6807 – Fire test for mattresses, upholstered divans and upholstered bed bases
c. BS 7177 – Specification for resistance to ignition of mattresses, mattress pads, divans and bed bases
UK Regulations
Eurofins offers to test products in its UK test lab for compliance with the requirements of regulations that require the United Kingdom Conformity Assessed (UKCA) Mark. This includes testing services for products that fall under the scope of the following regulations:
a. Electromagnetic Compatibility Regulations
b. Radio Equipment Regulations
c. Supply of Machinery (Safety) Regulations
d. Personal Protective Equipment Regulations
e. Equipment and Protective Systems Intended for Use in Potentially Explosive Atmospheres Regulations
UK locations
Eurofins has several offices and labs around the United Kingdom, including in:
Glasgow
Ellesmere
Derby
Coventry
European Union
The following sections explore the various services that Eurofins provides to companies so that they can safely sell their products in the European Union.
Standards
Eurofins provides testing services against standards set out by CENELEC and ETSI to importers and manufacturers intending to sell their goods in the EU.
Here are some of the standards for which Eurofins provide testing services:
EN 55103-1 – Audio/video equipment for professional use
EN 50130-4 – Components of alarm systems
EN 300 386 – Telecommunication Network Equipment
EN 301 489 – Radio & wireless
CE Marking Directives
Importers and manufacturers intending to sell their products in the European Union have to ensure that their products bear the CE marking on them, when necessary. Eurofins provides services for CE Marking directives such as:
RoHS Directive
Low Voltage Directive
Toy Safety Directive
Machinery Directive
REACH
Eurofins provides companies with testing services to ensure that their products conform to Registration, Evaluation, Authorization and Restriction of Chemicals (REACH) regulation requirements.
As such, Eurofins can help to ensure that your product complies with the restriction conditions under REACH's SVHC Candidate List or Annex XVII.
EU locations
Eurofins has a handful of offices and labs around the European Union, including in:
Belgium
France
Hungary
Poland
Spain
Australia & New Zealand
The company can test products against different AS/NZS standards, such as:
AS/NZS 8124 – Safety of toys
AS/NZS 4474 – Household refrigerated appliances
AS/NZS 5815 – Computer monitors
AS/NZS 4665 – External power supplies
Additionally, Eurofins provides testing against AS/NZS 4020 concerning the quality of drinking water.
Australian locations
Eurofins can be found in all of Australia's states except Victoria.
Certification services
Eurofins offers certification services for several markets, including their proprietary MET Mark NRTL Certification for the US and Canada.
The following sections outline Eurofins' various certification services.
MET Mark NRTL Certification
In 1989, OSHA fully recognized Eurofins as an NRTL. As such, the company can provide certification services for many products that can be used at work and testing services to over 230+ standards. Eurofins is also accredited by the Standards Council of Canada.
The MET Mark NRTL Certification, which is awarded by Eurofins, indicates compliance for products that are used in the workplace, in both the United States and Canada.
Specifically, products bearing the MET Mark have been tested against relevant standards, such as UL and CSA standards. Optionally, the MET Mark can also specify which UL and CSA standards the product complies with.
Eurofins can provide necessary clarification of the national requirements should any retail store request it.
MET Meter Certification
Eurofins' MET Meter Certification Program offers an all-encompassing range of tests to help manufacturers ensure that the safety and performance of their electric metering products is up to standard.
Here are some testing standards that are relevant to the program:
a. Accuracy Testing (e.g.ANSI C12.1, ANSI C12.20)
b. Product Safety Testing (e.g. UL 61010, CSA 22.2 No. 61010-1)
c. Surge Testing (EN 62052-11, ANSI C62.41, ANSI C37.90.1)
d. Electromagnetic Compatibility/Wireless Testing (e.g. FCC Part 15, Radiated Immunity, Radiated Emissions Testing)
The program also provides manufacturers with the resources to make sure that they meet time-to-market deadlines and that their products comply with up-to-date regulatory standards.
MET NEBS Certification
Eurofins provides Network Equipment Building System (NEBS) testing and certification services at their fully-equipped and accredited laboratories around the United States and Canada, via their MET NEBS Certification service.
Eurofins' NEBS testing integrates both domestic and international regulatory compliance by creating custom test programs. The goal is to save time, money, and the need to coordinate testing at multiple test facilities.
Once Eurofins has deemed a product to be compliant via their NEBS testing, the company awards manufacturers with the MET NEBS Certification Mark, which indicates that the products have undergone intense scrutiny and have been declared safe for sale and use.
The company also holds regular NEBS seminars and workshops, offering manufacturers the chance to attend them. Eurofins also provides design review services as well as assistance in ensuring compliance.
Medical Devices Certification
Eurofins offers several certification services for medical devices. This includes:
a. ISO 13485 QMS Certification
b. MET Mark NRTL Certification for FDA-approved medical devices
Eurofins also provides Medical Device Single Audit Program (MDSAP) certification services in Finland.
China Compulsory Certification
Eurofins has an accredited laboratory in Hong Kong that offers China Compulsory Certification (CCC) services for manufacturers intending to sell plastics and metal toys in China.
Additionally, the company provides these CCC services by partnering with their Certification Center of Light Industry Council (CCLC) lab in Beijing.
Testing services
Eurofins has many accredited test labs around the world that offer a broad range of testing services. The following sections introduce some of those testing services that companies might seek out to ensure their products comply with relevant regulations.
Chemical Testing
Eurofins can conduct chemical testing services, such as:
REACH-SVHC testing
Food contact testing
Chemical permeation testing
RoHS testing
Migration tests of hazardous substances
Electrical Safety
Eurofins provides safety testing for electrical products, for example:
Household and similar electrical appliances
Medical electrical equipment
Measuring relays and protection equipment
Hand-held motor-operated tools
Energy Efficiency
The company offers energy efficiency testing services against regulations and standards such as:
a. Ecodesign Directive (EU)
b. (EC) No. 244/2009; (EC) No. 859/2009; (EU) 2015/1428; Non-directional household lamps (EU)
c. DOE energy efficiency (US)
d. AS/NZS 4474.1, AS/NZS 4474.2 – Household refrigerated appliances (Australia and New Zealand)
Medical Devices
Eurofins provides testing services to companies wanting to ensure the safety of medical devices. This includes services for the following EU regulations and directives:
Medical Device Regulation
IVD Directive
Medical Device Directive
Eurofins Accreditations
Eurofins has been accredited by various regulatory bodies. We list some of them below.
| | | |
| --- | --- | --- |
| North America | United Kingdom | European Union |
| A2LA | UKAS | EN ISO/IEC 17020 |
| CPSC-Accepted | BSMI | EN ISO/IEC 17021 |
| FCC | | EN ISO/IEC 17025 |
| ISED | | |
| NRCan | | |
Notified Body
We list below several EU countries where Eurofins is an accredited notified body, and for which directives.
Germany
Eurofins Product Service GmbH is accredited for the following directives:
Medical Device Directive
EMC Directive
Radio Equipment Directive
France
Eurofins ATS is accredited for the Toy Safety Directive.
Spain
Eurofins Textile Testing Spain S.L.U. is accredited for the Personal Protective Equipment Regulation.
Italy
Eurofins Product Testing Italy S.r.l. is accredited for directives and regulations such as:
Medical Devices Regulation
Pressure Equipment Directive
Personal Protective Equipment Regulation
Machinery Directive
Reviews
Eurofins, like other top testing and certification companies, receives many ratings and reviews. You can find some of those reviews on third-party websites such as the following: