Bureau Veritas is nearly 200 years old, with origins in the maritime industry. Today, the French giant offers a wide range of testing and certification services applicable to nearly every consumer product sold on the planet. It also has offices and testing facilities in Europe, Asia, and the Americas.
This guide serves as an introduction to Bureau Veritas company history, testing and certification services, main markets, accreditations, and more.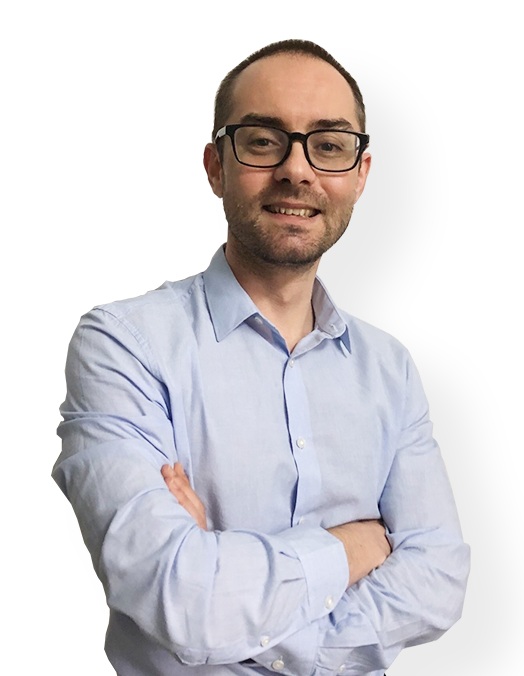 We Help Brands & Importers With Product Compliance (US & EU)
Book a free consultation call today with Ivan Malloci to learn how we can help you with:
Product Requirements Lists
Product Certification
Product & Packaging Labeling
Lab Testing
Company history
In 1828, Bureau Veritas was established with aim of making shipping safer. It did this by helping insurance underwriters to assess ships for safety issues and by making the most current ship-tracking information available.
In the early 1900s, Bureau Veritas pioneered the application of technical controls to the automobile industry and provided inspection services to the rail industry.
In the mid to late 1900s, Bureau Veritas modernized and updated its knowledge base. It did so by aiming to improve energy efficiency and protect people. During these years, it got a head start on the supply chain management market by establishing plans to make it easier to trace products and evaluate management systems.
In 1998, Bureau Veritas acquired ACTS, a US firm that had testing laboratories in Asia. In 2001, it also acquired MTL, and by doing so, was able to expand its offer in the field of consumer products testing.
In late 2007, Bureau Veritas was listed on the Paris Stock Exchange. In 2010, the company became one of the top three leaders in the commodities market testing and certification services after it acquired Inspectorate.
HQ: Neuilly-sur-Seine, France
Country and Markets
Bureau Veritas is an internationally-trusted leader in providing testing and certification services to manufacturers all over the world. The following sections explore some of the services that Bureau Veritas offers in the North American, UK, EU, and Australian markets.
The United States and Canada
The company offers testing and certification services to importers and manufacturers so they can ensure that their products comply with CPSC regulations and standards, FDA 21 CFR, and other regulations in the US.
Both the OSHA and the Standards Council of Canada (SCC) recognize Bureau Veritas as a Nationally Recognized Testing Laboratory.
The company offers product safety testing services against the following standards in the North American market:
Standards
UL (Underwriters Laboratories) standards
NFPA (National Fire Protection Association) standards
ASME (American Society of Mechanical Engineers) standards
SCC (Standards Council of Canada) standards
NFPA (National Fire Protection Association) standards
US locations
Bureau Veritas' offices and testing labs can be found in multiple locations in the United States, including:
Arkansas
California
Florida
Oklahoma
Nevada
Canadian locations
It also has offices and labs in Canada, including:
Yellowknife
Vancouver
Regina
Mississauga
Ontario
United Kingdom
Bureau Veritas has been accredited by the UKAS, meaning that it can provide product safety testing services to importers and manufacturers seeking to sell their products in the UK.
UK REACH
The company offers product testing services to ensure compliance with UK REACH, including:
REACH mapping
REACH registration
REACH testing
Only Representative
UK locations
Bureau Veritas has offices and labs in the United Kingdom, including in the following cities:
Aberdeen
Birmingham
Cardiff
Glasgow
Harlow
European Union
Bureau Veritas offers several product safety services to importers and manufacturers selling their merchandise on the EU market.
Regulations and standards
Like several other testing and certification companies, Bureau Veritas offers to test products against the directives, regulations, and standards such as
EMC Directive
REACH
EN standards
EU locations
The company has numerous offices and labs all over the European Union, but for the sake of brevity we will list five EU countries here:
Belgium
France
Italy
Portugal
Sweden
Australia
Bureau Veritas is accredited by JAS-ANZ. As such, it can offer testing services to importers and manufacturers against different regulations and standards
AS/NZS Standards
The company offers testing services against standards such as:
AS/NZS 3100
AS/NZS 60950.1
AS/NZS 61347.1
AS/NZS 61558.2.6
AS/NZS 61347.2.13
Australian locations
Bureau Veritas has several offices and labs in Australia, and we list below a few of them:
Matraville, NSW
Darwin, NT
Mackay, QLD
Whyalla, SA
Perth, WA
Certification and Management Services
Bureau Veritas is a globally accredited testing and certification company that helps importers and manufacturers ensure that their products meet applicable regulations before being placed on relevant markets.
The company's core three services include:
a. Independent certification of management systems
b. Customized audits to ensure compliance
c. Providing training services to increase competency on international standards
The following sections briefly explore Bureau Veritas' various certification services.
Bureau Veritas Certification Mark
The company has its own certification mark. Manufacturers whose products and facilities pass the relevant tests and inspections receive the Bureau Veritas Certification Mark, also called BV Mark.
The BV Mark has a broad scope, as it aims at evaluating and verifying one or more of the following characteristics for consumer products:
Safety
Quality
Sustainability
Connectivity
Cybersecurity
User experience
Bureau Veritas grants certified companies the right to prominently display the BV Mark on print and digital promotional materials.
Because the Bureau Veritas Certification Mark is an internationally-recognized symbol, it adds value to products that have been tested to be compliant with relevant regulations and also helps the manufacturer gain a competitive edge in the marketplace.
ISO 9001
Bureau Veritas offers an ISO 9001 Quality Management Services certification to businesses that have been assessed to have met acceptable levels of quality.
Businesses can make use of Bureau Veritas's Plan-Do-Check-Act cycle and its yearly audits to minimize non-conformities and keep improving their quality.
Sustainability
When it comes to sustainability, the company offers a comprehensive package of certification services called Circular+, which includes:
ISO 50001 – Energy Management System Certification
Biomaterials Certification
Sustainable Forestry Certification
Metals & Minerals Certification
Sustainable Waste Management Certification
Cosmetics
Bureau Veritas offers to perform supplier audits for pharmaceutical and cosmetics companies that require their suppliers to comply with applicable regulations.
We list below the cosmetics-related certification and auditing services that Bureau Veritas offers:
PSCI
EFfCI
EXCiPACT
COSMOS (harmonized standard for organic cosmetics)
Food
Bureau Veritas offers certification services to ensure that the food we consume is safe, including:
ISO 22000
FAMI-QS
GMP+
GFSI-recognized standards (eg FSSC 22000, BRCGS)
Automotive
The company offers a suite of certification services to ensure quality, performance, and safety along the automotive value chain.
Below we list several standards against which Bureau Veritas can test, certify, and audit your product and company:
IATF 16949
VDA 6.1
VDA 6.2
VDA 6.3
TISAX Standard
Health & Safety
In light of knowing that OSHA violations – and accidents and injuries because of them – do happen, Bureau Veritas offers to certify businesses against ISO 45001.
ISO 45001 is a more detailed successor to OHSAS 18001 and operates like other ISO management system standards. This allows for the streamlining of several standards and simplifying the production process.
Industrial Product Certification
Bureau Veritas' Industrial Product Certification (IPC) acts like a passport that allows manufacturers of industrial products to safely enter the global market. The service helps companies to achieve this result by:
a. Assessing product compliance and certifying both industrial products and company personnel
b. Facilitating agile supply chains by certifying products created using advanced techniques
c. Utilizing product certification experts to provide highly specialized expertise
Testing services
Bureau Veritas utilizes its extensive knowledge and expertise to provide varied assessment services to companies who want their products to be tested safe for sale.
Apparel testing
The company understands that today's global consumer marketplace is both highly complex and ever-changing. As such, it offers testing services to the softline and textile industry to help importers and manufacturers ensure that their apparel products are safe, compliant with relevant regulations, and ready for sale on the market.
Below we list some of Bureau Veritas's testing capabilities:
Technical outerwear testing (e.g. waterproof performance)
Flammability testing (e.g. flame propagation speed)
Toxicology testing (e.g. formaldehyde)
Colorfastness testing (e.g. perspiration)
Physical testing (e.g. tensile strength)
Food contact product testing
Bureau Veritas offers testing services against specific regulations and directives to help companies ensure that their food contact products are compliant. This includes testing for the following regulations:
Regenerated Cellulose Film Directive
FDA 21 CFR
Food Safety Law of the People's Republic of China
Packaging testing
Bureau Veritas offers packaging testing services to assess the integrity of the packaging material used. These tests are carried out in accordance with the ISTA (International Safe Transit Association) requirements.
Below we list 4 benefits of utilizing Bureau Veritas' ITSA Packaging Testing services:
Fast turnaround time (7 days or less upon request)
Customizable service (basic testing vs thorough reporting)
Technical support (packaging engineering support)
Result confidence (certified test labs and ISTA-trained staff)
Sunglasses testing
Bureau Veritas provides testing services for sunglass filters and frames against the EN 12312-1 standard. EN 12312-1 standard specifies that certain values must be met with regards to spectral transmittance and recognition of signal lights when it comes to driving and road use. For example:
a. For filter categories 0-3, the sunglass limit deviation for the luminous transmittance value should be ± 3%
b. For filter category 4, the sunglass limit deviation for the luminous transmittance value should be ± 30%
Flame retardant testing
Flame retardants are added to many products to make it harder for products to catch fire. However, some flame retardants can be a hazard to both one's health and the environment. As such, Bureau Veritas can conduct flame retardant testing for a wide range of products to help companies ensure their products conform to relevant regulations.
They list several testing systems that they operate to ensure that the level of flame retardant in tested products doesn't exceed accepted levels, including:
GC/MS
GC/MS-NCI
HPLC/MS
ICP-OES
Bureau Veritas Accreditations
Bureau Veritas is trusted by importers and manufacturers around the world also because it is an accredited testing and certification entity. We list in the table below several of its accreditations.
| | | | |
| --- | --- | --- | --- |
| United States | United Kingdom | European Union | Technology Related |
| A2LA | UKAS | COFRAC (France) | PTCRB (Cellular Wireless Technology) |
| CPSC-Accepted | | DAkkS (Germany) | GCF (Cellular Wireless Technology) |
| FCC | | ZLS (Germany) | Bluetooth (Short Range Wireless Technology) |
| Energy Star | | IECEE | Wi-Fi Alliance (Mid Range Wireless Technology) |
| | | | EMVCo (Smart Payment Testing for POS Terminals, Cards and Mobile Devices) |
Notified Body
Bureau Veritas has 21 labs offering Notified Body services for the European Union. Here are some examples.
Spain
Bureau Veritas Inspeccion Y Testing, S.L. Unipersonal in Spain is accredited for the following regulations:
Machinery Directive
Pressure Equipment Directive
Lifts Directive
Rail System Interoperability Directive
France
Bureau Veritas Consumer Products Services in France is accredited for the following regulation the Toy Safety Directive.
Denmark
Bureau Veritas Certification Denmark A/S is accredited by the Construction Products Regulation.
Reviews
You can find two video testimonials of Bureau Veritas clients, Nokia and Schneider Electric, on this page.
Reviews concerning Bureau Veritas can also be found via third-party websites such as: