Planning to import and sell products to US consumers and not sure what safety regulations apply to your product? In this guide, we cover the Consumer Product Safety Act (CPSA), the Consumer Product Safety Improvement Act (CPSIA), and other related Consumer Product Safety Commission's (CPSC) acts.
Please note that this is a non-exhaustive list of CPSC regulations.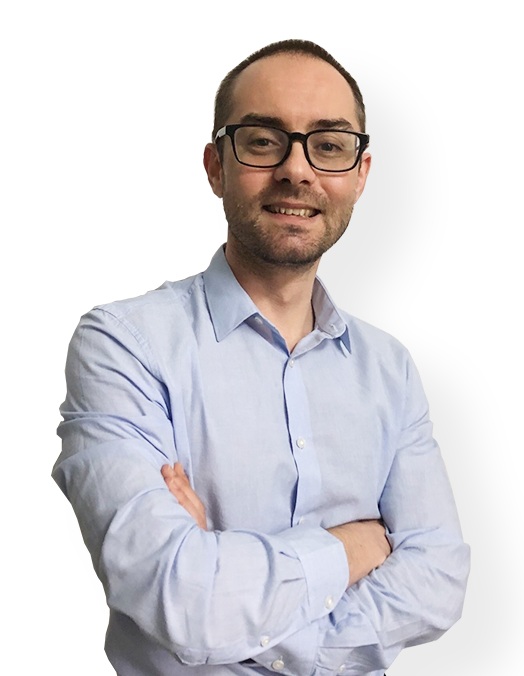 Do you need help with product compliance? (EU & US)
Request a free consultation call today with Ivan Malloci to learn how we can help you with:
Product Requirements Lists
Product Certification
Product & Packaging Labeling
Lab Testing
Consumer Product Safety Improvement Act (CPSIA)
In 2008, the CPSIA amended and enhanced the CPSA and other CPSA statutes, aiming at ensuring safety for products intended for 12-year-old children, or younger children.
The CPSIA improved the administrative functioning of the CPSC, enhanced its enforcement authority, and included new provisions governing children's products, such as new substances. It also contains specific import provisions and other miscellaneous provisions and conforming amendments.
Product Scope
The CPSIA incorporates the Lead-Free Toys Act and other CPSA amendments that target the children's products industry.
Children's products refer to consumer products designed or intended primarily for children 12 years old or younger. Whether a product is a children's product depends on four specified statutory factors considered together as a whole:
a. A statement by a manufacturer about the intended use of the product, including a label if such a statement is reasonable
b. Whether the product is represented in its packaging, display, promotion, or advertising as appropriate for use by such children
c. Whether the product is commonly recognized by consumers as being intended for such children
d. The Age Determination Guidelines of 2002 and any successor to such guidelines
Examples
Here are some examples of children's products categories:
Children's art materials
Children's books
Children's furnishings and fixtures (infant tubs, bath seats, small bean bag chairs with childish decorations)
Standards
Various standards may apply depending on the product. For example, ASTM F963 – Standard Consumer Safety Specification for Toy Safety has been incorporated under CPSIA by the CPSC. Thus, the CPSIA makes the ASTM F963 standard a mandatory requirement for toys.
Examples of other ASTM standards and rules applicable to children's products include:
ASTM F2923 – Standard Specification for Consumer Product Safety for Children's Jewelry
16 CFR Part 1511 – Requirements for Pacifiers
16 CFR 1303 – Ban of Lead-Containing Paint and Similar Surface Coatings
Requirements
The CPSIA generally requires that children's products:
a. Comply with all applicable safety rules
b. Must be tested for compliance by a CPSC-accepted accredited laboratory, unless an exception applies
c. Have a Children's Product Certificate (CPC) providing information about product compliance
d. Have a tracking label affixed to the product and its packaging
Learn More
CPSIA Children's Product Certificate (CPC): A Practical Guide
CPSIA Tracking Label Guide For Importers & Amazon Sellers
CPSIA and ASTM F963 Product Lab Testing: A Complete Guide
ASTM F963-17 Children's Product Safety Requirements: An Overview
Consumer Product Safety Act (CPSA)
The CPSA is concerned with protecting the US public against unreasonable risks of injury associated with consumer products. To this effect, the CPSA established the CPSC and authorized the agency to develop standards and bans that affect manufacturers and importers of products.
The CPSA also empowers the agency to pursue product recalls and to ban such products under certain circumstances.
Product Scope
The CPSA covers most consumer products in the US, as defined in section 3(a)(5) of the act. Products and other articles that fall within the ambit of the CPSA include:
Matchbooks
Bicycle helmets
Cigarette lighters
High chairs
Exemptions
Products and other articles excluded from this definition can be found in section 3(a)(A – I). Such excluded articles include:
Aircraft, aircraft engines, propellers
Tobacco and tobacco products
Pesticides
Food
Drugs, devices, or cosmetics
Substantial Product Hazard
The CPSA makes special mention of particular products and substances that present an unreasonable risk of injury. 16 CFR Part 1120 contains a Substantial Product Hazard List.
Whenever the CPSC finds that a consumer product presents an unreasonable risk of injury and no feasible consumer product safety standard under the CPSA would adequately protect the public from the risk associated with the product, the commission may introduce a rule declaring such product a banned hazardous product.
Products under the substantial product hazards list include:
a. Hair dryers that do not have integral immersion protection and is not compliant with section 5 of UL 859
b. Drawstrings on children's upper outwear (sizes 2T to 16) that do not conform with ASTM F 1816-97
c. Seasonal and decorative lighting products that are not compliant with sections 6, 7, 15, 71, 79, and SB15 UL 588 due to missing one or more required characteristics
d. Extension cords that are not compliant with sections 2, 9, 16, 19, 20, 21, 26, 30, 31, 32, 84, and 105 of UL 817 due to missing one or more specified characteristics
Definition of Children's Product Under the Consumer Product Safety Act
Products for which it is not reasonably foreseeable that children would physically interact, are not covered within the definition, and are classified as "General Use Products".
Also, products that are specifically not intended for such children (like cigarette lighters, candles, fireworks, and other items that the CPSC has traditionally warned adults to keep away from children) are not subject to the CPSIA's tracking label requirements, third-party testing and certificate provisions, or other CPSIA provisions. 16 CFR Part 1200.2(c) contains a detailed explanation of the four factors.
Standards
Here are some examples of mandatory standards under CPSA:
Part 1202 – Safety standard for matchbooks
Part 1203 – Safety standard for bicycle helmets
Part 1205 – Safety standard for walk-behind power lawn mowers
Part 1210 – Safety standard for cigarette lighters
Part 1207 – Safety standard for swimming pool slides
Part 1222 – Safety standard for bedside sleepers
Part 1224 – Safety standard for portable bed rails
Part 1233 – Safety standard for portable hook on chairs
You can find a list of mandatory standards and bans on the CPSC's website.
Voluntary standards, such as ASTM standards, can also be incorporated by reference in US acts and regulations which essentially makes the voluntary standard mandatory.
Requirements
Excluding children's products, the CPSA generally requires that consumer products intended for general use:
a. Comply with all applicable safety rules
b. Have a written General Certificate of Conformity (GCC) that provides evidence of the product's compliance
c. Comply with relevant labeling and instruction requirements
Although, it is a requirement for children's products to be tested using a CPSC-accepted testing laboratory, products for general are not required to do so. However, first-party testing or testing your product using a qualified laboratory or testing facility might be necessary to support a GCC.
Learn More
General Certificate of Conformity (GCC): A Practical Guide
Federal Hazardous Substances Act (FHSA)
The FHSA aims to protect US consumers from hazardous substances and products by imposing labeling requirements on goods sold.
Additionally, the CPSC may ban certain products and restrict certain substances if deemed too dangerous or if the nature of the hazard is such that the labeling requirement is inadequate to protect consumers against the risk to the body. Such requirements and banned products are contained in 16 CFR Part 1500.
Product Scope
16 CFR Part 1500.3 defines hazardous substances by the following characteristics in their original form or as a result of mixing substances which is:
Toxic
Corrosive
An irritant
A strong sensitizer
Flammable or combustible or generates pressure through certain means
Definition
A functional definition is provided:
A substance is a hazardous substance if it "may cause substantial personal injury or substantial illness during or as a proximate result of any customary or reasonably foreseeable handling or use".
Lastly, hazardous substances may refer to radioactive substances or articles which present an electrical, mechanical or thermal hazard as determined by the CPSC regulation.
Examples
Here are some examples of substances and products deemed hazardous
Bicycles
Drain cleaners
Dolls, stuffed animals
Writing instruments
Perfumes
Standards
Here are some examples of products and substances and their corresponding regulation:
Bicycles – Part 1512 and 1500.18(a)(12)
Drain cleaners, liquid – Part 1500.17(a)(4)
Dolls, stuffed animals – Part 1500.18(a)(3) and 1500.86(a)(2)
Dry ink concentrate containers – Part 1500.83(a)(12)
Hollow plastic toys containing mineral oil – Part 1500.83(a)(32)
Documentation Requirements
Importers and manufacturers of products that must comply with the FHSA, for example metal candle wicks or bicycles, must issue a General Certificate of Conformity (GCC).
Labeling Requirements
If you have determined that your product contains hazardous substances, then you should observe the labeling requirements. Generally, the label should be affixed on the immediate package of the hazardous product, and any external wrapping or container that covers up the label on the package.
You must have the following information in English on your label:
a. Name and business address of the manufacturer, packer, distributor, or seller
b. The common name of each hazardous ingredient
c. An explicit "Danger" sign for products that are either corrosive, extremely flammable, or highly toxic (with the addition of the word "Poison")
d. A "Caution" or "Warning" sign for all other hazardous products
e. An affirmative statement of the principal hazard or hazards that the product presents (like "Causes Burns")
f. Precautionary statements informing users what they must do or what actions they must avoid to protect themselves
g. If appropriate, instructions for first aid treatment, or regarding the handling or storage
h. An explicit "Keep out of the reach of children"
The FHSA requires that all of the safety information must be located prominently on the label and be easily seen by the user. 16 CFR 1500.121 contains guidelines to ensure that it appears prominently and is visible. 16 CFR 1500.122 through 1500.134 covers the design aspect of the label and its content for particular situations.
Testing Requirements
Each of the hazards mentioned has a specific definition, and the FHSA provides tests to evaluate whether a product contains a specific hazard for which labeling requirements apply.
The finished product for use by the consumer, and not its individual components, should be evaluated.
To evaluate whether the product is:
1. Toxic – it should be tested if it can produce personal injury or illness to humans when ingested, inhaled or absorbed through the skin and animal testing should take place to confirm whether the product can result in immediate injury. Additionally, evaluating guidelines for products with possible chronic hazards (i.e. long term chronic effects) can be found in 16 CFR 1500.3(c)(2)(ii) and 1500.135.
2. Corrosive – it should be tested if it can destroy living tissue by chemical action to human parts like skin or eyes. The method of testing corrosive substances is contained in 16 CFR 1500.41 (e.g. patch-test technique on abraded and intact hairless skin of an albino rabbit)
3. Irritant – the product has irritant properties if it is not corrosive and causes substantial injury upon contact with the body. Tests for eyes and skin irritation can be found in 16 CFR 1500.41 and 1500.42 (e.g. In vivo and in vitro testing of ocular irritation of substances on six albino rabbits)
4. A strong sensitizer – Upon the findings of the CPSC, the product is considered a strong sensitizer if it may likely cause hypersensitivity upon second contact with the product. 16 CFR 1500.13 contains products that the CPSC has classified as strong sensitizers.
5. Flammable – It should be tested to determine whether it is "extremely flammable", "flammable", or "combustible". During tests are used for different products (e.g. 1500.44 contains tests for solid products, 16 CFR 1500.43 and 1500.43(a) for liquids and similar products, and 16 CFR 1500.45 and 1500.46 contains tests for self-pressurized containers.
The FHSA does not require any tests for products that generate pressure through decomposition, heat, or some other means (inclusive of aerosols, fireworks containing explosive powder, containers storing pool chemicals that reacts and generates pressure through exposure to sunlight).
It should be noted that the FHSA may require testing against substance restrictions or other restrictions for certain product categories (like bicycles which have mechanical requirements in part 1512).
Learn More
Bicycle Safety Standards and Regulations in the US: An Overview
E-Bike Safety Standards and Regulations in the United States: An Overview
Flammable Fabrics Act (FFA)
The FFA regulates the manufacturing of highly flammable articles of wearing apparel and other products that contain fabrics or filling materials such as mattresses, carpets, or upholstered furniture.
Product Scope
The FFA prohibits the introduction or movement of clothing attire and fabrics that are so highly flammable that they are dangerous when worn by individuals, and used for other purposes (like interior furnishings). It also applies to foam or other filling materials in mattresses or upholstered furniture.
Articles of wearing apparel covered under the FFA refer to any costume or article of clothing worn or to be worn by individuals. However, the FFA does not cover hats, gloves, and footwear unless such articles extend further to the body or are considered an integral part of another garment.
Fabrics covered under the FFA refer to any material (other than fiber, filament, or yarn) woven knitted, felted, or otherwise produced with any natural or synthetic fiber, film, or substitute which is intended or sold for use in wearing apparel. The FFA does not cover interlining fabrics used as a layer between an outer shell and an inner lining in wearing apparel.
Examples of such products covered by the FFA include:
Clothing textiles
Vinyl plastic film in clothing
Mattresses and mattress pads
Carpets and rugs
Children's sleepwear
Upholstered furniture
Standards
Under the FFA, the CPSC can issue mandatory flammability standards. 16 CFR Part 1610 and 1611 contain flammability testing standards and methods for general apparel made of cotton, vinyl plastic film, and other fabrics.
1. The standards for the flammability of children's sleepwear sizes 0 through 6X and sizes 7 through 14 are contained in 16 CFR Part 1615 and 1616 respectively.
2. 16 CFR Part 1630 and 1631 contain standards regulating the flammability properties of carpets and rugs, and their smaller counterparts respectively.
3. The standards for the flammability of mattresses and mattresses pads, and mattress sets are detailed in 16 CFR Part 1632 and 1633 respectively.
4. Lastly, the standards for the flammability of upholstered furniture are contained in 16 CFR Part 1640.
Requirements
Excluding children's products, for which a Children's Product Certificate (CPC) is needed, a General Certificate of Conformity (GCC) should be issued by either the importer or the manufacturer to demonstrate safety and compliance.
Labeling and testing might also be required. Examples of specific label requirements include:
a. Part 1610.35(a)(1) and Part 1611.35(a)(1) – (flammability of clothing textiles and vinyl plastic film standard) fabrics not meant to be dry cleaned or washed should state "Fabric may be dangerously flammable if dry cleaned or washed"
b. Part 1615 and 1616 – children's sleepwear products should attach prominently, conspicuously, and legibly a Care, Size and Flammability statement labels. For instance, it may state "For child's safety, garment should fit snugly. This garment is not flame resistant. Loose-fitting garment is more likely to catch fire"
Learn More
List of Products Covered by the Flammable Fabrics Act (FFA)
Flammable Fabrics Act (FFA) Guide For United States Importers
Furniture Flammability Safety Standards in the United States: An Overview
Poison Prevention Packaging Act (PPPA)
The PPPA aims to compel producers to design their product packages in a way that makes it difficult for children aged 5 or under to ingest its content(s). Exceptions and exemptions are provided for products intended for the elderly and the handicapped.
Product Scope
The PPPA regulates the packaging of products and selected household substances which is:
a. A hazardous substance as defined in the Federal Hazardous Substances Act or
b. A food, drug, or cosmetic as defined in the Federal Food, Drug and Cosmetic Act or
c. A substance used as fuel in a home setting and stored in a portable container
Packaging refers to the immediate container or wrapping which contains household substances intended for consumption, use, or storage. Packaging also includes any outer container or wrapping used in the retail display of the above-mentioned substances to consumers.
Examples
A list of products and specific substances requiring special packaging is provided by the CPSC. The products that require child-resistant packaging include:
Baby oils
Painting kits
Cleaning products
Mouthwash containing ethanol
Standards
Testing is mandatory for products and substances requiring special packaging, and such standards are elaborated in section 1700.15 of the PPPA. The testing standards ensure that the packaging is sufficiently difficult for a child to open, ensures ease of adult opening, and prescribes the quantity of liquid that can leak from a closed container, among others.
The testing procedure for special packaging can be found in section 1700.20 of the PPPA.
Requirements
The CPSC requires that importers and manufacturers of products and selected substances requiring special packaging issue a General Certificate of Conformity (GCC). The GCC can be supported with information from third-party lab testing facilities that can offer child-resistant package testing services.
Testing
The following companies are listed on the CPSC's site and can offer such services:
IVM Institut VerpackungsMarktforschung GmbH
Perritt Laboratories
Labeling
Labeling requirements exist for noncomplying packages for household products and selected substances (especially with regards to household substances for the elderly and handicapped). Noncomplying package requirements can be found in section 1700.5 of the PPPA.
Manufacturers and packers may use noncomplying packaging of a single size provided that complying packaging is also provided and the noncomplying packages are conspicuously labeled as follows:
"This Package for Households Without Young Children"
If the display panel is to small to accommodate the statement, then a substitute labeling statement will be used:
"Package Not Child-Resistant"
Learn More
Poison Prevention Packaging Act (PPPA) in the US: A Complete Guide
Refrigerator Safety Act Regulations (RSA)
The Refrigerator Safety Act's (RSA) aim is to prevent accidental entrapment of children. The RSA requires household refrigerators to have a device that enables the household refrigerator door to be opened easily from the inside. The regulation implementing the RSA, 16 CFR Part 1750, describes the requirements and minimum releasing forces for household refrigerators.
Product Scope
16 CFR Part 1750 applies to devices furnished with household refrigerators manufactured and introduced or delivered for introduction into interstate commerce after October 30, 1958, which enables such refrigerators to be opened from the inside.
16 CFR Part 1750 defines a household refrigerator as a cabinet or any part of a cabinet designed for the storage of food at temperatures above 0 °C. (32 °F.), having a source of refrigeration, and intended for household use. Thus, it may refer to the following products:
Household refrigerators
Beverage coolers
Beverage refrigerators
Requirements
16 CFR Part 1750 compels manufacturers to design household refrigerators to make it possible for them to be opened from the inside. Such a design could incorporate an internal handle that complies with the relevant activation force requirements or could be designed in a manner that makes it possible to open it from the inside with an outward push force to release the door. Detailed requirements can be found here.
The device must function automatically, and it must work whether or not the refrigerator has electrical power. Normal use of the product must not affect compliance with the anti-entrapment requirement.
Compliance with the requirements of 16 CFR Part 1750.5 are checked with the following tests respectively:
a. Test for releasing force on door
b. Test for knob torque
c. Tests for the strength of device components which affect the safety features of the device
d. Simulated use test
Although section 14(a)(1) of the CPSA, as amended by the CPSIA, might compel manufacturers to issue a general certificate of conformity (GCC), the CPSC determined that a safety certification mark indicating compliance with the voluntary standard UL 60335-2-24 is an appropriate proxy for a GCC indicating compliance with RSA and 16 CFR Part 1750.
Additionally, such products bearing an appropriate safety certification mark also indicate that the product is compliant with CPSC mandatory requirements.
Several certification bodies issue safety certification marks:
a. Underwriters Laboratories
b. CSA Group
c. Intertek (The ETL safety certification mark is issued)
FAQ
What is the CPSC?
The United States Consumer Product Safety Commission is an independent federal agency tasked with identifying consumer products that pose an unreasonable risk of injury and creating standards to remove or lessen that risk.
What does the CPSC do?
To protect the public against unreasonable risks associated with consumer products, the CPSC:
a. Develops safety standards by collaborating with voluntary standard organizations (ANSI, ASTM, CSA, UL, and others)
b. Issues and enforces mandatory standards, and bans consumer products if no standard would adequately protect the public
c. Obtains the recall of products
d. Researches potential product hazards
e. Informs and educates consumers
Are CPSC standards mandatory?
Yes, they are mandatory. Voluntary standards (e.g. ASTM standards) can be incorporated by reference in US regulations which essentially makes the voluntary standard mandatory.
Even if a voluntary standard is not incorporated by reference into federal law, federal agencies can use statutory authority to enforce voluntary standards in a manner identical to how they enforce mandatory standards.
How do I know which CPSC regulations apply to a certain product?
To find information on your product, you may check the list of regulated products on the CPSC's website. If your product does not appear on the list, it may be an unregulated product. To ascertain whether your product is in CPSC's jurisdiction, you can read this guide.
If your product is an unregulated product, there may still be reporting requirements related to dangerous products and lawsuits.
Additionally, the CPSC has provided an interactive guide, called Regulatory Robot, to provide basic regulatory guidance in relation to your interested product.
What can happen if our product is not compliant with the applicable CPSC regulations and standards?
Products that are not compliant with the applicable CPSC regulations and standards may be subject to corrective action and be recalled from the market. A comprehensive "Recall Checklist" is provided to help firms navigate the recall process.
Companies, including retailers, have a legal duty to report unsafe, hazardous, and non-compliant products unless they have actual knowledge that the CPSC has already been fully informed.
As the CPSC does not publish a list of reports that it has received or may be investigating, thus "when in doubt, report". Consumer reports are available for search here. Failure to report may lead to substantial civil or criminal penalties.