Are you planning to import and sell toys in the United States? In this article, we cover toy's regulations and standards, including CPSIA, California Proposition 65, Country of Origin, Amazon children's product requirements, electronic and wooden toys requirements.
Mentioned Products
Wooden toys
Plastic toys
Soft toys
Educational toys
Electronic toys
CPSIA
CPSIA regulates all children's products, including children's toys sold in the United States. Children's products are defined as products used by children 12 years of age or younger.
CPSIA Testing
The regulation requires mandatory third-lab testing for every children's product sold in the United States. Also, the test report is only valid when you book lab testing from CPSC-approved laboratories for your toy product.
However, a test report is only valid for the same products that you are importing. As such, testing samples must be collected from the production batch. This also means that you cannot get around the lab testing requirement by using test reports issued by the supplier, or test reports valid for other importers, previous production runs and 'similar' products.
Notice that when you request a quotation from CPSC-accepted testing laboratories, they will generally help you access applicable standards such as ASTM and CPSC for free.
List of CPSC approved testing companies
CMA Testing
Eurofins
UL
TUV
SGS
Click here for more CPSC approved testing companies.
CPSIA Testing Costs
In general, a CPSIA test starts from $300 per product, and the cost increases according to required ASTM and CPSIA tests, the number of tests required per materials, or colors. Notice that you'll need to pay the testing fee regardless of whether the lab test is successful or not.
Risk
Far from all manufacturers have the capability and experience to manufacture CPSIA compliant toys for the US market. You must, at a minimum, assess the manufacturer's capability by requesting previously issued test reports.
Learn more
You can find more information about CPSIA and ASTM lab testing in this guide.
Children's Product Certificate (CPC)
Importers must also issue a Children's Product Certificate (CPC) for the children's toys. CPC is a self-issued document with all relevant information about the children's toy, such as supplier identification, applicable standards, and lab testing report.
Content Summary
1. Product name and description
2. List of applied and mandatory ASTM and CPSC standards (e.g. ASTM F963)
3. Importer information (name, address, contacts)
4. Contact information of the person with access to the test report (name, address, email, phone)
5. Manufacturing location (city, province, country) and date (month, year)
6. Testing date (month, year) and location (city, province, country)
7. CPSC accepted third-party lab testing company (company, contact person, address, phone, email)
Learn more
Learn how to create a CPC document when importing children's toys and other children's products in this guide.
CPSIA Tracking Label
Your children's toys must carry a tracking label required by CPSIA. The tracking label shall include information as below:
Importer company name
Production location
Production date
Batch number
Example
Best Kids Toys LLC
Production Location: Shantou, China
Production Date: August  2020
Batch Number: SKU-082020-ST-CN
Label file
You can't expect your supplier to provide the tracking label for you. Instead, importers need to create the CPSIA tracking label for their toys and provide the following instructions:
Print position
Dimensions
Colors
Print type
We recommend that you include the tracking label and the above information in your design drawings. That way you reduce the risk of the supplier failing to affix the tracking label correctly.
California Proposition 65
California Proposition 65 sets limits on more than 800 chemicals and heavy metals in all consumer products, including but not limited to toys sold in California.
Notice that it is illegal to sell toys and other children's products in California if they contain above-limit substances and come without a warning label.
Examples of restricted substances
Lead
Cadmium
Wood dust
Phthalates
Warning Labeling
You need to attach a warning label to the product and its package if you are not sure whether your product contains excessive amounts of regulated substances or not. To avoid the warning label, you must verify product compliance through third-party testing.
California Proposition 65 Lab testing
Before importing toys to the United States, we recommend that you book a lab testing because it is the only way to verify if your products are compliant with California Proposition 65.
Note that most toy manufacturers in Asia are not able to provide California Proposition 65 test reports. As such, you must book testing directly with a product testing company such as QIMA or SGS.
Testing costs
California Proposition 65 testing cost generally starts at around $200 per product. The cost increases depending on materials, colors, and products. You can request a free CA Prop 65 test quotation from most product testing companies.
Testing companies
A list of California Proposition 65 lab testing companies can be found here.
Country of Origin
Country of Origin marking is mandatory for toy products sold in the United States. You must attach a permanently affixed country of origin label to the products and its packaging. As such, a sticker will not work.
Examples
Made in the USA
Made in China
Made in Vietnam
Made in India
Made in Germany
Label file
You should not expect your supplier to create or apply the Country of Origin label. Importers must create the label file (e.g. in .ai or .eps) format and explicitly instruct the supplier to print it on all products.
Amazon Children's Product Requirements
Amazon has a strict product compliance policy. Toy products sold on Amazon.com must comply with all applicable mandatory standards, certification, and labeling requirements. Amazon often requires the CPC and test reports, before approving your products for sale.
We recommend that you read through all relevant guides in the Amazon Seller Central before attempting to list and sell toy products on Amazon.com.
Note: Amazon may require that a US-address is provided on the Children's Product Certificate (CPC)
How does Amazon check product compliance?
It mostly relies on the documents that you can provide, including lab test reports, certificates, product photos, and even invoices. They have the right to review your product and request those files at any time.
What can happen if we sell non-compliant products on Amazon?
Amazon can reject or remove your product listings if you fail to provide a valid test report and CPC. Further, Amazon doesn't accept these documents at face value, but always check that the importer name, product SKU, applicable ASTM/CPSIA standards and other details line up.
Electronic Toys
If you are planning to import and sell electronic toys such as RC toys in the United States, here we cover an overview of the regulations and standards that you must know.
FCC Part 15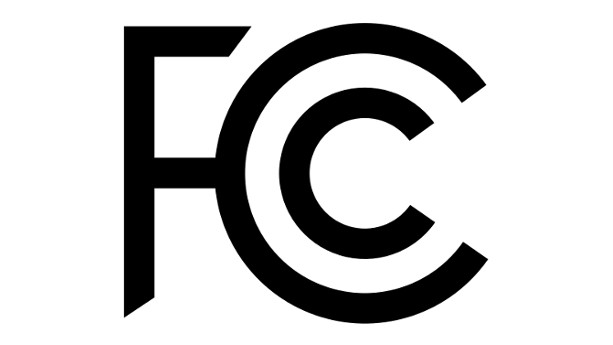 FCC Part 15 regulates electronic toys with a CPU operating at 9 kHz or higher frequency. It also covers most consumer electronics and electrical equipment when importing to the United States.
Note: FCC regulations only cover the interference on the telecommunication network and frequency spectrum but not the electrical safety of toys.
Intentional Radiators
An intentional radiator is a device intended to emit radio energy, which is common in WiFi, LTE, and Bluetooth enabled devices. FCC Part 15 applies if your toy products contain an intentional radiator.
Unintentional Radiators
An unintentional radiator is defined as any electrical device "operating at over 9000 pulses per second (9 kHz) and using digital techniques". Many consumer electronics products, such as USB enabled devices, printers, and telephones, are considered unintentional radiators, which are also covered under FCC part 15.
FCC Testing
FCC accredited testing companies such as Intertek, SGS, and CMA testing, provide electronic toy testing for all relevant requirements.
Note: Test reports from Non-FCC accredited testing companies may not be recognized. Therefore, we recommend that you should always book FCC Part 15 testing from FCC-accredited testing companies.
FCC Supplier Declaration of Conformity (SDoC)
Manufacturers or importers will also need to self-issue the SDoC for electronic toy products. The document must include information as below:
FCC SDoC Content Overview
Issuing company
Address
Phone/Fax
Product name
Model number
Applicable standard (e.g., FCC Part 15, Subpart B,
Unintentional Radiators)
Representative name and signature
Date
Note: The FCC SDoC must include product test reports by accredited third-party testing companies.
FCC Mark
The FCC mark is now optional for many electronic products sold in the United States.
United States Electrical Product Safety Standards
Electrical product safety standards are voluntary in the United States. However, you can apply for ETL certification mark and UL marks to ensure the electrical safety standards covering toy products for sale in the United States.
The liability falls on you if your imported toy products that caused any property damage or people injury. Therefore, you need to ensure product safety before importing to the United States.
UL Standards
Underwriter Laboratories (UL) develops safety standards for electronic toy products, for example:
UL 696 – Standard for Electric Toys
UL 498 – Standard for Attachment Plugs and Receptacles
UL 83 – Thermoplastic-Insulated Wires and Cables
Find more applicable UL standards for electronic toy products here.
UL Certification
UL Listing: The manufacturers from the UL listing has proven the ability to manufacture a product that meets the specific requirements. Hence, sourcing from a UL listed manufacturer is the best option for ensuring your product safety.
UL Recognition: Most UL recognized manufacturers put the UL mark on their parts for recognition. The UL mark could apply to machines and other more complex products.
UL Classification: To certify if the product is compliant with UL standards.
Amazon
Amazon often requires UL test reports to ensure the compliance of your products. Retailers in the United States also tend to require UL test reports from their suppliers.
Wooden Toys Regulations
Certain wooden products, including some wooden toys, are regulated by the United States Department of Agriculture Animal and Plant Health Inspection Service (USDA APHIS). Here we provide an overview of the applicable requirements to wooden toy products in the United States.
Approved Suppliers
First, you need to select an approved wooden handicraft manufacturer from the USDA APHIS list. The government of China maintains the 'approved supplier' list as part of an agreement with the United States.
Note that manufacturers are not considered as approved if they are not on the list.
Facility Requirements
The approved manufacturers meet the facility requirements, which have been agreed by the United States and China. This includes facility sanitation, pest control, materials quarantine, traceability, fumigation, and heat treatment requirements:
Quarantine treatment to the wooden handicraft product
Heat treatment and/or fumigation
The production area is neat and clean
Quality management such as pest control and traceability system
Pre-Import Approvals
You need to register for the Import ePermits, which can be done on the APHIS website; it also allows you to confirm if the supplier is on the approved list.
Then you will need a USDA eAuthentication account to access the ePermits. You can create your account by providing some general information such as:
Product category
The registered number of the manufacturer
Personal contact
Quantity of goods
You can check the application status online, and it takes around 30 days to receive the permit when importing wooden toy products.
Permit
The permit indicates the type of treatment the wooden toy products require, such as heat treatment or fumigation.
You will also need to provide the declaration form if the product contains natural or planted forest stands components. The declaration form includes information such as:
Value
Tree's scientific name
Country of harvest
Description
Learn more
You can read more about facility requirements, approved suppliers, pre-import approvals, heat treatment, and fumigation requirements on the official USDA website.