Lead, cadmium, mercury, and other regulated heavy metals can be found in everything from toys to food contact materials. In this guide, we explain what importers and manufacturers must know about heavy metals regulations concerning consumer products in the United States.

What is considered a heavy metal?
The definition of heavy metals might depend on the context. For the purpose of this article, we can define them as metals with relatively high density, atomic weight, or atomic numbers.
Heavy metals exist in nature and we absorb them through the air, water, or what we eat or drink. Some heavy metals are essential elements for the normal function and development of the human body, such as iron, magnesium, and zinc.
Further, heavy metals have many useful applications in manufacturing such as paints delaying corrosion and increasing durability in products.
However, excessive amounts of heavy metals can cause maldevelopment, skin allergy, and even internal organ failure. This is also why heavy metals are restricted in consumer products.
Some categories of products, for instance, petroleum-based products such as cosmetics, personal care products, diet supplements, food contact products, medical devices, or electrical and electronic products, might contain a higher degree of heavy metals.
Here are some of the most commonly found heavy metals in these kinds of products:
Lead
Mercury
Nickel
Chromium
Arsenic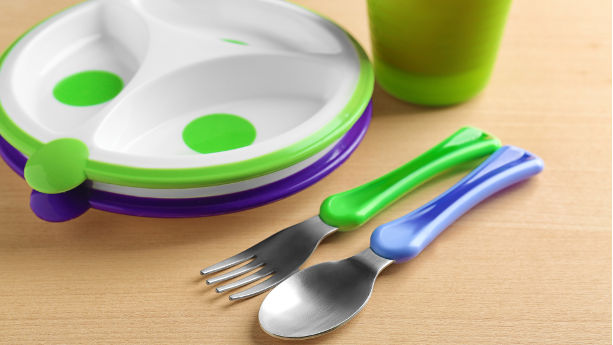 Are heavy metals banned in the United States?
Some heavy metals that are known to be harmful to humans are largely restricted to a very low level, such as lead in children's products and some paints and coatings applied in consumer products. As such, most heavy metals are not outright banned – but the content must be at such a low level that the heavy metal is not particularly harmful.
Here are some regulations that cover heavy metals:
CPSIA
CPSA
FHSA
RoHS
California Proposition 65
Which products and materials may contain heavy metals?
Heavy metals can be found in almost any product or material. Heavy metals can also be found in paints and surface coatings. Below is a list of product examples.
Toys & Children's Products
Toys might contain lead, cadmium, zinc, chromium, or bromine. Here are a few examples:
Building blocks
Plastic lanterns
Barbie dolls
Action figures
Notice that heavy metals are generally more strictly regulated when it comes to toys and other children's products in the United States.
Food Contact Materials
Food contact materials might, for example, contain lead, chromium, cadmium, copper, nickel, or mercury. Here are a few examples:
Plastic food/beverage containers
Carton food packaging
Plastic food packaging
Ceramics tableware
Metal alloy kitchenware
Cosmetics
Cosmetics and personal care products might mainly contain lead, mercury, arsenic, mercury, aluminum, zinc, or chromium. Here are a few examples:
Chapstick
Mascara
Foundations
Powder base
Lotion
Nail enamel
Whitestrips
Electronics Devices
Electronics devices might contain mercury, lead, gallium, selenium, arsenic, zinc, or cobalt. Here are a few examples:
Printed circuit boards
Bluetooth keyboard
Headphones
Chip resistors and semiconductors
Cords
Batteries
Batteries might contain mercury, cadmium, lead, lithium, or manganese dioxide. Here are a few examples:
Lithium-ion polymer batteries
Lithium metal batteries
Packaging Materials
Packaging materials might contain mercury, lead, cadmium, and chromium. Here are a few examples:
Jewelry organizers
Pizza cartons
Chocolate wrappers
Heavy Metal Product Regulations
Several Federal government agencies like the Consumer Product Safety Commission (CPSC), the Food and Drug Administration (FDA), and the United States Environmental Protection Agency (US EPA), have developed legislation regulating heavy metal content concentration in various types of consumer products.
CPSA: Ban of Lead-Containing Paint
The Consumer Product Safety Act (CPSA) restricts the use of lead in children's products and general consumer products in CFR Title 16 Part 1303. In particular, it requires that the maximum tolerable lead content amount in paints and surface-coating materials should be 90 parts per million (ppm).
Note that often these restrictions are expressed in percentage by weight, where for example:
90 parts per million (ppm) is equal to 0.009%
100 parts per million (ppm) is equal to 0.01%
CPSA is applicable to a wide range of consumer products, including:
Children's Jewelry
Toys
Child care products
Couches
Beds
Chairs
Dining tables
Chests
Curtains
Dressers
Pianos
CPSIA: Children's Products
Besides adopting the lead restriction on paints and surface coatings provided by the CPSA (90 ppm), CPSIA requires that most children's products manufactured in or imported into the United States must contain less than 100 parts per million (ppm) of total lead content on accessible parts.
There are however some exceptions. For examples:
1. Metal parts in bikes are allowed to contain up to 300 ppm of lead
2. Electronics devices in children's products might be allowed to have a higher content of lead
ASTM F963-17: Requirements for toys
In part 16 CFR Part 1250, CPSIA stipulates toys manufactured in or imported into the United States must comply with the ASTM Standard F 963-17: Requirements Standard Consumer Safety Specification for Toy Safety.
ASTM F963-17 sets a maximum value in ppm for surface coatings and substrates – other than modeling clay – for 8 kinds of heavy metals:
Antimony
Arsenic
Barium
Cadmium
Chromium
Lead
Mercury
Selenium
FHSA: Household Products
The Federal Hazardous Substances Act (FHSA) limits the lead content concentration for several kinds of household products through CFR Title 16 Part 1500.17. It requires that any paint or other similar surface-coating material intended to be applied to household products shall not exceed 600 ppm of the total weight of the contained dried paint film.
The FHSA also bans the manufacture or import of candles with metal-cored wicks that contain more than 600 ppm of lead content by weight of the core metal.
Food, Drug and Cosmetic Act
The FDA regulates food contact materials and cosmetics under CFR Title 21. Below we outline heavy metal content limits for these two categories of products.
Food Contact Materials
CFR Title 21 limits the amount of heavy metals and chemicals used in food contact materials. The FDA Compliance Policy Guides (CPG) provide compliance suggestions and test standards to FCM manufacturers and importers of pottery and silver-plated hollowware in the subject of leachable cadmium or lead.
For instance, CPG Sec 545.450 sets lead migration limits for the following products:
Flatware < 3 micrograms/mL
Hollowware with a capacity of fewer than 1.1 liters (excluding cups and mugs) < 2 micrograms/mL
Cups/mugs < 0.5 micrograms/mL
Hollowware with a capacity of 1.1 liters or more (excluding pitchers) < 1.0 micrograms/mL
Pitchers < 0.5 micrograms/mL
Also, Section 172.105 sets the concentration value limit for lead, arsenic, and mercury contained in food preservatives as follow:
Lead < 10 parts per million
Arsenic < 3 parts per million
Mercury < 1 part per million
Cosmetics
The FDA requires that the content of mercury in cosmetics shall not exceed 1 ppm. However, for cosmetic products only intended to be used in the area of the eyes, the mercury content should not exceed 65 ppm. For lead, the recommended maximum level by the FDA in cosmetics is 10 ppm.
This recommendation applies to the following cosmetic products:
Lipsticks
Lip glosses
Lip liners
Eye shadows
Blushes
Compact powders
Shampoos
Mascaras
Foundations
Shaving creams
Body lotions
The FDA also sets limits for color additives used in cosmetics, including:
Arsenic < 3 ppm
Lead < 20 ppm
Mercury < 1 ppm
Mercury-Containing and Rechargeable Battery Management Act
The Mercury-Containing Battery Management Act prohibits the manufacture, import, sale, and distribution of the following batteries that contain more than 25 milligrams of mercury per button cell.
Alkaline-manganese batteries containing mercury
Zinc-carbon batteries containing mercury
Button cell mercuric-oxide batteries
Other types of mercuric-oxide batteries
Heavy Metal State Regulations
Several states have enacted their own regulations for limiting the heavy metal contents on different products, such as electrical and electronic products, food contact products, and packaging.
RoHS
RoHS stands for Restriction on the use of certain Hazardous Substances and was initially introduced in the European Union to regulate heavy metal content in electrical and electronic equipment.
Several states in the United States refer to the EU RoHS Directive as a blueprint and have developed their own legislation concerning heavy metals content and disposal methods of electrical and electronic equipment, including:
California
Colorado
Illinois
Indiana
Minnesota
New Mexico
New York
Rhode Island
Wisconsin
Most of the states that adopted the EU RoHS restrictions for heavy metals, that is:
Lead < 0.1% by weight
Mercury < 0.1% by weight
Hexavalent chromium < 0.1% by weight
Cadmium < 0.1% by weight
However, there are exceptions. For example, California sets the limit for cadmium to 0.01%.
Model Toxics in Packaging Legislation
The Model Toxics in Packaging Legislation was issued by the Coalition of Northeastern Governors (CONEG) to restrict the use of four kinds of heavy metals found in dyes, inks, pigments, stabilizers, and adhesives used in product packaging. The following heavy metals are restricted:
Lead < 100 mg/kg
Mercury < 100 mg/kg
Cadmium < 100 mg/kg
Hexavalent chromium < 100 mg/kg
This legislation is implemented in nineteen states, including:
California
Florida
Maryland
New York
New Jersey
Pennsylvania
Virginia
Washington
California Proposition 65
California Proposition 65 places several heavy metals on the list of restricted chemicals, such as
The maximum allowed concentration may vary according to the product and the heavy metals. Here are some examples of lead restrictions:
Speakers < 100 ppm
Speaker Cables < 100 ppm
Flashlights < 90 ppm
Other Regulations
Here we list other regulations that restrict certain kinds of heavy metals in consumer products:
1. Arkansas: Act 649 – Bans mercury switch from vehicles
2. Connecticut: H.B. No. 5314 – Ban cadmium in children's jewelry
3. Illinois: HB 5040 – Bans cadmium in children's jewelry
4. Minnesota: SF 1262 / HF 1656 – Bans lead in the jewelry
5. Rhode Island: H 7199 – Bans mercury-containing thermostats
6. Hawaii: S 2402 – Bans mercury vapor lamps
7. Michigan: HB 4399 – Bans lead in lunch boxes
You can visit this website to find more regulations concerning heavy metal restrictions in various states in the United States.
Heavy Metal Lab Testing
In order to assess compliance with heavy metal restrictions in the United States, we suggest you get in touch with a lab testing company and seek professional advice. These are labs that offer heavy metal testing services, for example:
TÜV SÜD
Intertek
SGS
Eurofins
ATS
Note that the costs for heavy metals tests start at US$80-100, depending on the materials, colors, quantity, and the company you decide to work with.