The Toxic Substances Control Act (TSCA) restricts chemicals and products that may contain restricted chemicals. In this guide, we list various products and materials that are more likely to contain substances restricted by TSCA. This includes composite wood, plastics, batteries, and electronics.
Further, some products are also listed in TSCA, while others are covered in this guide as they are generally more likely to contain the restricted substances – without being explicitly mentioned in the TSCA. Also, this is not a definitive list, and other products and materials may be subject to the TSCA.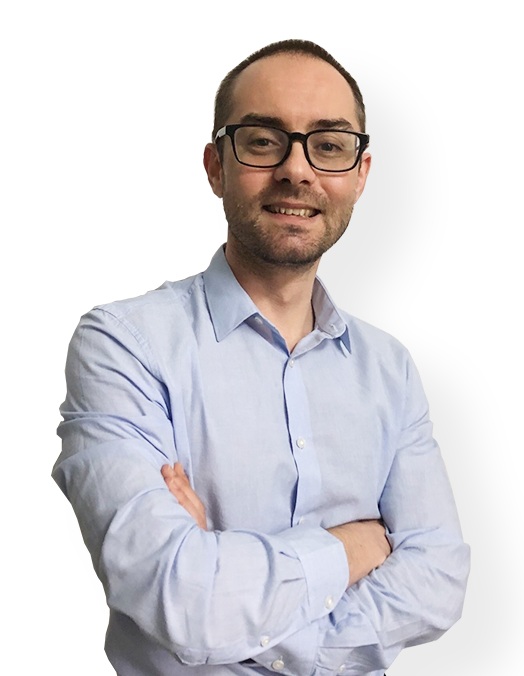 Do you need help with product compliance? (EU & US)
Request a free consultation call today with Ivan Malloci to learn how we can help you with:
Product Requirements Lists
Product Certification
Product & Packaging Labeling
Lab Testing
Composite Wood Products
Part 770 of the TSCA is called Formaldehyde Emission Standards for Composite Wood Products. It sets limits on the formaldehyde emission of composite wood products manufactured, imported, sold, and distributed in the United States.
Standards
This section specifies the testing standards for composite wood products, which include:
a. ASTM E1333-14 Standard Test Method for Determining Formaldehyde Concentrations in Air and Emission Rates from Wood Products Using a Large Chamber
b. ASTM D6007-14 Standard Test Method For Determining Formaldehyde Concentrations In Air From Wood Products Using A Small-Scale Chamber
c. ANSI A135.4 Basic Hardboard
Examples
Section 770 provides the types of composite wood products that are covered by the TSCA formaldehyde emission standards, and the corresponding formaldehyde maximum allowed concentration, expressed in parts per million (ppm). This includes:
Hardwood plywood < 0.05 ppm of formaldehyde
Particleboards < 0.09 ppm of formaldehyde
Medium-density fiberboard < 0.11 ppm of formaldehyde
Thin medium-density fiberboard < 0.13 ppm of formaldehyde
Plastic Products and Components
Chemicals classified as persistent, bioaccumulative, and toxic (PBT) can be used in various consumer products to enhance material or product performance.
Part 751 of the TSCA, that is the Regulation of Certain Chemical Substances and Mixtures Under Section 6 of the Toxic Substances Control Act, restricts the manufacturing, processing, and distribution of some PBT chemicals in articles.
Specifically, because of PBT chemicals toxicity to humans and animals, the EPA restricts several PBT chemicals that might commonly be found in plastic articles, including:
a. Decabromodiphenyl ether (DecaBDE) – used as flame retardant (prohibited)
b. Phenol, isopropylated phosphate (PIP) (3:1) – used as a plasticizer (prohibited)
c. Hexachlorobutadiene (HCBD) – used as plastic additive (prohibited)
d. 2,4,6-Tris(tert-butyl)phenol (2,4,6-TTBP) – used as antioxidant in plastic (≤ 0.3% by weight)
Examples
Below we list plastic articles that might contain restricted substances. Even though these examples are not listed in the act, some of them are mentioned on the EPA's website.
Plastic enclosures for electronic equipment
Sky boots
Oven handles
Power sockets
Plastic handles
Textiles and Upholstered Articles
As already explained, DecaBDE is one of the five PBTs (persistent, bio-accumulative, and toxic chemicals) that are restricted by Part 751 of the TSCA. Besides being commonly used in plastic products, DecaBDE is often also used as a flame retardant in textile and upholstered products.
Examples
The act doesn't specify examples of covered textiles and upholstered articles. Here we list some examples of products that might contain DecaBDE:
Mattresses
Upholstered furniture
Drapes
Curtains
Fabrics
Rubber Products
Pentachlorothiophenol (PCPT) is a chemical that is mainly used during the production of rubber to enhance its pliability. Part 751 of the TSCA limits the use of PCTP to 1% by weight.
Examples
The act doesn't provide specific examples of covered rubber products. Here we list some examples of rubber products that might contain PCTP:
Rubber toys
Rubber gloves
Rubber boots
Tires
Rubber hosing
Batteries
Part 713 of TSCA requires that importers or manufacturers of mercury or mercury-added products must report to the EPA the following information:
Products' country of origin
Products' countries of destination
Examples
Section 713.11 specified examples of mercury-added batteries for which reporting is required. This includes:
Zinc-air button cell batteries
Alkaline button cell batteries
Stacked button cell batteries
Manganese oxide batteries
Silver oxide batteries
Lighting Products
The TSCA's requirements on reporting mercury-added products to the EPA also apply to certain lighting products. This means that importers or manufacturers of mercury-added lighting products must report to the EPA regarding the products' country of origin, countries of destination, and its NAICS code.
In addition, importers or manufacturers of lighting products must also make sure that some components of their products, such as plastic power sockets or other plastic components, do not contain PBT chemicals in an amount that is greater than TSCA's maximum allowed concentration.
Examples
Section 713.11 of the TSCA specifies the types of lighting, lamps, and bulbs products that are subject to the mercury reporting requirements, including:
Linear fluorescent lights
Compact fluorescent lights
U-tube and circular fluorescent lights
Cold cathode fluorescent lights
External electrode fluorescent lights
Mercury vapor lights
Metal halide lights
High-pressure sodium lights
Mercury short arc lights
Neon lights
As said, plastic components of lighting products might contain PBT, and thus might be subject to TSCA's PBT limitations as well. This might include the above-mentioned lighting products or other lighting products, such as led lighting products.
Electrical Equipment
The TSCA prohibits the manufacture, processing, and distribution of Polychlorinated Biphenyls (PCBs) and PCB items. The requirements are explained in Part 761 of the Code of Federal Regulation.
This section specifies the PCB concentration limit and prohibition requirements on products like fluorescent light ballast, transformer, and capacitors.
TSCA's prohibition on PCBs was initiated around half a century ago. And the use of PCB has also been banned globally for decades. Thus, nowadays it's not so common to find PCB in electronics.
Standards / Methods
a. EPA Method 8082, Polychlorinated Biphenyls (PCBs) by Capillary Column Gas Chromatography
b. ASTM Standard D-4059, Standard Test Method for Analysis of Polychlorinated Biphenyls in Insulating Liquids by Gas Chromatography
c. ASTM D482-87, Standard Test Method for Ash from Petroleum Products
Examples
TSCA's prohibition on PCB items (specified in section 761) include:
Capacitors
Circuit breakers
Transformers
Carbonless copy paper
Electromagnets
Switches
Voltage regulators
Exempted Products
The following products are exempted from the TSCA, as they are regulated by other regulations such as the Food, Drug, and Cosmetic Act (FDCA), or other applicable federal or state regulations:
Food
Drugs
Cosmetics
Scientific instruments