Formaldehyde is a naturally occurring organic compound, found in everything from construction materials and pressed-wood products to clothing textiles. Formaldehyde is also regulated in the United States, meaning that materials must not contain amounts of the substance above certain limits.
In this guide, we explain what importers and manufacturers must know about US formaldehyde regulations, lab testing, and risks.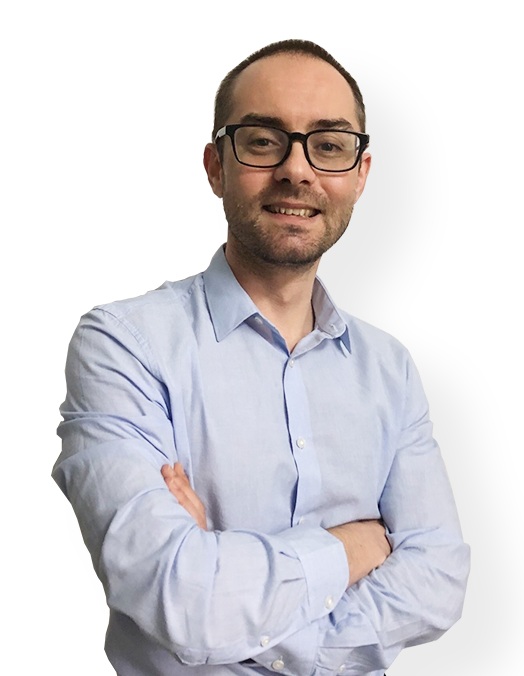 We Help Brands & Importers With Product Compliance (US & EU)
Book a free consultation call today with Ivan Malloci to learn how we can help you with:
Product Requirements Lists
Product Certification
Product & Packaging Labeling
Lab Testing
What is formaldehyde?
Formaldehyde is a compound of carbon, hydrogen, and oxygen that takes the form of a colorless, sharp-smelling gas at room temperature. The term formalin refers to an aqueous solution of formaldehyde, which functions as both a preservative for various foods, cosmetics, and as an industrial disinfectant.
Many construction materials, including pressed-wood products such as particleboards, plywoods, or fiberboards, might contain formaldehyde, which increases their toughness and tensile strength. Since formaldehyde-based resins make it possible to make these materials from wood waste resources, they help to decrease deforestation.
Formaldehyde is also a common substance applied in the clothing and textile industries to increase the ability of crease-resistance and dimensional-stability of pure cotton or cotton blended fabrics.
Is formaldehyde banned in the United States?
Formaldehyde is a sensitizing agent and can trigger an immune response. Airborne formaldehyde concentrations above 0.1 parts per million (ppm) may irritate some people's eyes, nose, throat, skin, or induce coughing, wheezing, and other respiratory reactions.
In addition to the above acute symptoms, long-term exposure to formaldehyde is a risk factor for leukemia and cancers of the nose, throat, and sinuses.
For these reasons, federal agencies like the EPA and the FDA have put limits on the use of formaldehyde. Several states like California, Minnesota, New York, or Washington, have also enacted their own laws regulating the content of formaldehyde in consumer products.
Which products and materials may contain formaldehyde?
This section covers several product categories that might contain formaldehyde. Note that we only provide examples of products and materials under each category, which may not include every single product to which formaldehyde restrictions apply.
Construction Materials
Particleboards
Hardwood plywoods
Medium-density fiberboards
Adhesive formulations
Insulation materials
Varnishes
Furniture
Furniture products that are made of composite woods or formaldehyde-containing resins, paints, lacquers, and other coatings, such as:
Couches
Bed frames
Stools
Desks
Food Contact Materials
Food contact materials that are made with or contain melamine-resin-based substance such as:
Ladles
Plates
Bamboo composite kitchenware
Paper coatings
Textiles
Cardigans
Pullovers
Pants
Lingeries
Pajamas
Carpets
Rugs
Cosmetics and Personal Care Products
Hair smoothing products
Hair straightening products
Nail care products
Formaldehyde Product Regulations
Federal agencies like the EPA and the FDA have developed regulations and standards concerning the use of formaldehyde. In the following sections, we introduce the requirements of these regulations, in regard to composite wood products and food contact materials.
Formaldehyde Standards for Composite Wood Products
The Toxic Substances Chemical Act (TSCA) Title VI includes Section 770, which is the Formaldehyde Emission Standards for Composite Wood Products manufactured, imported, sold, and distributed in the United States.
These rules are administered by the EPA (Environmental Protection Agency) to reduce the formaldehyde emission from products that are made with composite woods. They aim at decreasing consumers' exposure to formaldehyde from furniture, construction materials, and other products that are made with composite woods.
The emission standards apply to composite wood products that are in the form of a panel, component part, or finished items, and therefore cover products such as:
Medium-density fiberboards
Particleboards
Hardwood plywoods
Veneers
The rule also stipulates the testing requirements, product labeling, import certification, documentation authorities, and inventory management of the regulated products.
Product Scope
The following products are under the supervision of the rule:
Hardwood plywoods
Medium-density fiberboards
Particleboards
Veneer
Lumber
Wood panels
Laminated products
Engineered wood products
Furniture
Building materials
Prefabricated wood buildings
Standards / Requirements
This rule adopts ASTM E1333-14 as the testing method to determine the formaldehyde content in composite wood products. Emission standards are explained in Section 770.10. Below are the specific requirements:
Hardwood plywood: Formaldehyde < 0.05 ppm
Medium-density fiberboard: : Formaldehyde < 0.11 ppm
Thin medium-density fiberboard: Formaldehyde < 0.13 ppm
Particleboard: Formaldehyde < 0.09 ppm
Documentation
Section 770. 30 requires that importers of composite wood products must keep records of relevant documents and information, for 3 years from the date of import and show the compliance of their products to the EPA when requested. These documents might include:
Test report
Certificate
Written statements from suppliers demonstrating that the goods are TSCA Title VI compliant, or were produced before December 12, 2018
Other relevant information such as the bill of lading or the purchase invoice
Note that the certification processes must be conducted by EPA-recognized third-party testing companies. You can visit the official website of the EPA to find recognized bodies under this rule.
Labeling Requirements
Section 770.45 of the rule establishes labeling requirements for composite wood products circulating in the market of the United States. This label could be presented in the form of stamp, tag, or sticker, bearing the following information:
Panel producer's name
Lot number
EPA-accredited third-party certification number
A statement that the products are TSCA Title VI compliant
Food, Drug and Cosmetic Act
Food Contact Materials
21 CFR Part 177.1460 requires that the formaldehyde content in melamine resins used as the surface of the food-contact products must not exceed 0.5 milligrams per square inch of the food-contact surface when tested under the procedures specified in Part 175.300.
Melamine-formaldehyde resins can be used as the surface of a wide range of kitchenware and tableware such as the following examples:
Plates
Bowls
Ladles
Spoons
Reusable coffee-to-go cups
Cosmetics
The FDA acknowledges that contact with products that contain formaldehyde, such as hair smoothening or nail care products, might cause skin sensitization or allergic dermatitis.
Since cosmetics products are required to have the list of ingredients in the labeling, the FDA recommends looking for the following ingredients, if you want to avoid formaldehyde-based products:
Formaldehyde
Formalin
Methylene glycol
FHSA
The CPSC (Consumer Product Safety Commission) declares that consumer products containing more than 1% of formaldehyde might cause potentially severe hypersensitivity on the human body.
Therefore formaldehyde is listed as the "strong sensitizer" substance in Title 16 CFR 1500.13 of FHSA (Federal Hazardous Substances Act).
When a product contains 1% or more of formaldehyde, manufacturers or importers should place a cautionary label alerting consumers that this product is a strong sanitizer and may cause irritation, allergy or other reactions of the skin or other parts of the body.
State Regulations
Some states in the United States have developed their own legislation in regard to the use of formaldehyde in consumer products. In the following section, we introduce formaldehyde regulations enforced in the state of California, Washington, Minnesota, and New York.
California Airborne Toxic Control Measure (ATCM)
The Airborne Toxic Control Measure is to reduce formaldehyde emissions from composite wood products and set rules on the formaldehyde emission standards for these products such as:
Hardwood plywood
Particleboard
Medium-density fiberboards
The ATCM adopts the ASTM E 1333-96 Standard – Test Method for Determining Formaldehyde Concentrations in Air and Emission Rates from Wood Products as the testing standard and stipulates the formaldehyde contents for composite wood products as follow:
Hardwood plywood (veneer core or composite core): Formaldehyde < 0.05 ppm
Particleboard : Formaldehyde < 0.09 ppm
Medium-density fiberboard: Formaldehyde < 0.11 ppm
Thin MDF: Formaldehyde < 0.13 ppm
The ATCM also requires a third-party certification process for manufacturers and importers of formaldehyde-contained hardwood plywoods, particleboards, and medium density fiberboards to California. The third-party certification body must be approved by the Architectural Review Board (ARB).
California Proposition 65
California Proposition 65 puts formaldehyde into its list of chemicals that could cause cancers and organ failure. It declares that the formaldehyde (gas) level less than 40 μg/day contacted by humans shall be considered relatively safe and pose no significant risks to humans.
Currently, California Proposition 65 does not set Maximum Allowable Dose Levels (MADL) for formaldehyde content in consumer products. However, it offers suggestions and tips informing consumers of the hazardous formaldehyde, helping them to identify which products might contain formaldehyde and methods to reduce contact or inhalation with formaldehyde.
For example, customers could choose formaldehyde-free furniture, such as solid wood and stainless steel, instead of furniture made of composite wood, where formaldehyde is often used as the adhesives in these products.
In order to reduce contact with formaldehyde, consumers should also avoid choosing furniture made with urea-formaldehyde resins that do not carry a California Air Resources Board (CARB) Phase 2 compliant label.
Washington: Children's Safe Products Act
The Washington Children's Safe Products Act requires that manufacturers or importers must report to the Department of Ecology of the State of Washington when making to import children's products that contain formaldehyde.
Products that are intended to be used by children under the age of 12 could contain formaldehyde and are regulated by the act:
Bedding
Childcare articles
Clothing
Cosmetics
Wooden toys
Footwear
School supplies
Minnesota: Bans on Formaldehyde for Children Products
The state of Minnesota prohibits the sales of certain formaldehyde-contained products that are marketed to children under the age of 8. By the definition of this law, children's products that are regulated by this act are mainly products that are designed to be applied to children's bodies, such as personal care and cosmetic products.
New York: Compulsory Notification Process of Toxic Chemicals in Children's Products
The State of New York requires that manufacturers or importers of children's products contain dangerous chemicals, including formaldehyde, must notify the state and retailers; bans the sale of children's products containing dangerous chemicals.
The activities of importing, sales, distribution of children's products containing formaldehyde will be banned starting from 2023.
Lab Testing
If you are a manufacturer or importer and you want to ensure your products are compliant with the applicable regulations concerning formaldehyde in the United States, you can contact a lab testing company that offers formaldehyde testing services.
These are reputable labs that offer such services with an extensive presence in the United States, Europe, and Asia:
TÜV SÜD
Intertek
SGS
Eurofins
ATS
The costs for formaldehyde tests are around US$80-90 for general consumer products. However, the quotation might vary depending on the locations, tested materials, and quantities, prices can be different.
Compliance Risks
Products made for other countries and markets without strict formaldehyde regulations, may contain excessive amounts of the substance. In fact, it's not uncommon that manufacturers in low-cost manufacturing countries are entirely unaware of the formaldehyde contents in their materials. Our recommendation is to always request a suppliers existing lab test reports – to assess if they have a track record manufacturing and exporting formaldehyde-free products.
That said, you also need third-party lab testing to verify that your products are compliant with all applicable formaldehyde restrictions.